Tubelord – White Rabbit, Plymouth // 18th October 2011
If I had a £1 for every time Tubelord have had to cancel a Plymouth date, I'd probably have about £3….3 times more than you'd want one of your favourite bands to cancel on you. Although I'm still making my mind up about album number two, it promises to be a great night with support from local heroes The Patrick James Pearson Band.
You can visit Tubelord by heading to asktubelord.com
Gigs chosen by David West of Art is Hard Records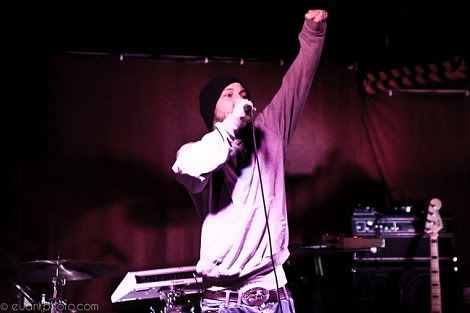 Hector Bizerk – Pivo Pivo // 21st October 2011
Would totally have gone for The Specials, but figured that was too predictable. Instead, this week's pick is for Hector Bizerk's sharp, snappy alternative hip hop. Fantastic live – can't go wrong.
You can visit Hector Bizerk by heading to http:// http://soundcloud.com/hector-bizerk
Gigs chosen by Toni Spencer
Cold Specks – St Pancras Old Church // 25th July 2011
Cold Specks, aka Al Spx, is going to be huge next year. Go see her, be blown away and claim your 'I saw her way back when' badge before she blows up.
You can visit Cold Specks by heading to http://soundcloud.com/coldspecks
Gigs chosen by Oliver Primus
Ben Howard– Ruby Lounge  // 20h October 2011
The acoustic troubadour that is Ben Howard is joined by the beautiful Lucy Rose on his new tour, calling at the Ruby Lounge. Perfect venue to see the rising stars of the acoustic world. p>
You can visit Ben Howard by heading to http://www.benhowardmusic.co.uk/
Click here to buy tickets