King Tut's Summer Nights feat. Miniature Dinosaurs/Gav Livz & MC-VA/Miss Baudelaire/Hector Bizerk – King Tut's // 24th July 2011
King Tut's continue their 15-night mini-fest 'Summer Nights'. Tonight sees the awesome Miniature Dinosaurs take their place at the top of the bill alongside some of the best talent Scotland has to offer.
You can visit Miniature Dinosaurs by heading to http://www.miniaturedinosaurs.co.uk
Gigs chosen by Toni Spencer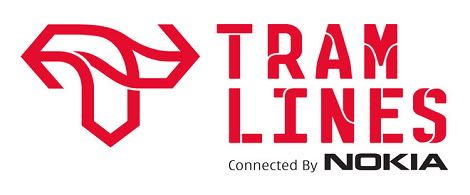 Tramlines – 22-24/07/11
Not only the event of the week but undoubtedly the highlight of the Sheffield musical calendar. Now in its 3rd year, the festival sees its biggest lineup so far, with two outdoor stages in the city centre and more venues than ever before throwing their doors open to showcase talent from all over the area and beyond. And all for nowt. Many of the lineups are strong, but be sure to have a wander and take in a few new sounds.
You can visit Tramlines by heading to tramlines.org.uk/
Gigs chosen by Kyle Rice
Vondelpark – Shacklewell Arms // 21st July 2011
Oh man, do you really need me to sell this to you? Just go and enjoy. Seriously.
Gigs chosen by Oliver Primus
She Keeps Bees – Trof // 18th July 2011
The beautiful pair that is She Keeps Bees with be at the lovely intimate Trof on Monday bringing their gentle 'blues rock' to the city of Manchester. There is no excuse not to go! Even if it is raining...
Click here to buy tickets
You can visit She Keeps Bees by heading to http://shekeepsbees.com/
Gigs chosen by Heather Berry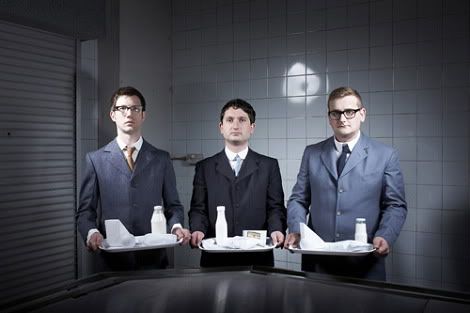 Young Knives  // 22nd July 2011
Young Knives could make a reasonable claim to being Indie's forgotten men. Come to think of it, were they ever celebrated in the first place? Always seeming to lurk just beneath the surface of mainstream success, the trio return with latest album 'Ornaments From The Silver Arcade' - produced by Nick Launay (Arcade Fire, Yeah Yeah Yeahs). Playing this intimate show at Brighton's Haunt, their music, both cerebral and spine-crackingly funky in equal measure, is set to inject the south-coast with a big fat shot of power-pop vitality.
You can visit Young Knives by heading to youngknives.com/
Gigs chosen by Jack Prescott
Foot Village – Undertone // 18th July 2011
Foot Village are a scrappy, lo-fi and noisy duo based in Los Angeles, using only drums and shouty vocals  in their attempts to take over the world. Fans of Sonic Youth will enjoy. Support from their tour buddies Bitches, plus Zinc Bukowski and Yaje.
Click here to buy tickets
You can visit Foot Village by heading to footvillage.org/