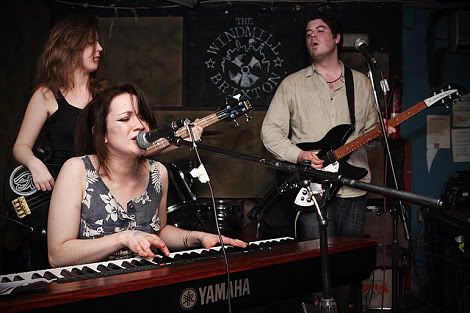 The Indelicates - DQ /25th June 2011
Touring in support of third album 'David Koresh Superstar', The Indelicates are a baroque pop five-piece from Sussex who weave tales with a great poetic sensibility and delicious sense of humour. Quite why they have been booked to play a mod night is anyone's guess, but these favourites of Eddie Argos are worth checking out nonetheless!
You can visit The Indelicates by heading to indelicates.com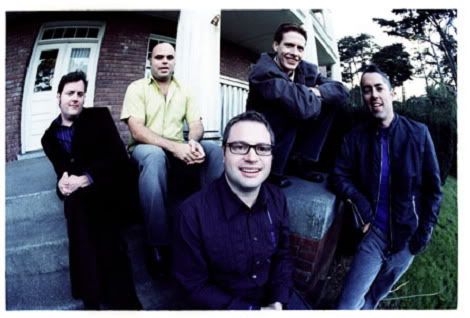 Barenaked Ladies – O2 ABC // 25th June 2011
Definitely the best of the bunch this week. Barenaked Ladies swap Glasto for Glasgow having played what was surely a great set at the legendary summer festival. The Scottish rain will no doubt be here to welcome them. Forget the rain sing and dance the night away.
You can visit Barenaked Ladies by heading to http://www.barenakedladies.com
Other Gigs


Adam Ant – Concorde2 // 20th June 2011

Stuart Leslie Goddard's life can be defined by two things: Deliriously fun pop music during his early-80s pomp under the name Adam Ant, and a public battle with mental health issues. Seemingly over the latter, he'll be breathing life into the former when he stops off in Brighton on his imaginatively-named Seaside Tour . So, unplug the jukebox, raid the dressing up basket and pout so much it looks like you need medical assistance.

You can visit Adam Ant by heading to adam-ant.net




Alex Winston – Borderline // 20th June 2011

In terms of pop stars, 2011 has been all about Alex Winston. Great songs, great voice, great everything. Go see her and have a sing/dance.

You can visit Alex Winston by heading to http://www.myspace.com/alexwinston




Ryan Adams – Bridgewater Hall  // 23rd June 2011

Ryan Adams. At a lovely hall. Perfect evening.

Click here to buy tickets


You can visit Ryan Adams by heading to http://paxamrecords.com/

Other Gigs
21/06/11: Dan Mangan – Deaf Institute // Click here to buy tickets
22/06/11: Ringo Starr and his all starr band – Opera House // Click here to buy tickets
24/06/11: Crystal Stilts – Sound Control // Click here to buy tickets



Everything Everything – Thekla  // 25th June 2011

You know who Everything Everything are. They're the ones that sing all up and down and make pop music in a way that you probably hadn't heard before. You know, that album Man Alive, yeah/ Yeah.

You can visit Everything Everything by heading to everything-everything.co.uk/