Rihanna – SECC // 23rd November 2011
Queen RiRi is back again (after two hit shows at the SECC last month) and nobody in Glasgow, in Scotland or even the entire planet is as hot as Rihanna. Obviously.
You can visit Rihanna by heading to http:// http://www.rihannanow.com
Gigs chosen by Toni Spencer
Fanfarlo – Cargo // 21st November 2011
It's Fanfarlo! They're back! 2012 will be massive for these guys when their new album comes out. Don't miss this show!
You can visit Fanfarlo by heading to http://www.fanfarlo.com/
Gigs chosen by Oliver Primus
Marcus Foster– Deaf Institute // 25th November 2011
I love Marcus Foster. He is of the indie folk persuasion, but don't let that put you off! A beautiful quality lies within this performer, and one that must be seen live to fully appreciate. In the perfect setting of the Deaf Institute music hall, it is highly recommended. p>
You can visit Marcus Foster by heading to http://marcusfostermusic.co.uk/
Gigs chosen by Heather Berry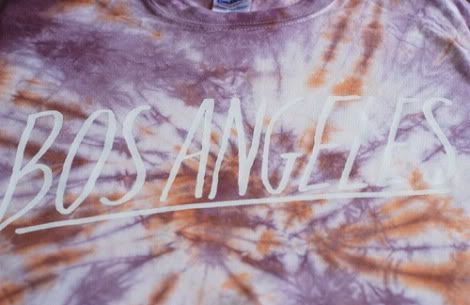 Bos Angeles / Fear of Men – Sixty Million Postcards, Bournemouth // 25th November 2011
Despite the surprise of discovering that The Fall will be gracing a small stage in a venue in Poole (two days earlier graced by Gareth Gates) gig of the week still has to go to the final date of the Bos Angeles/Fear of Men co-headline tour, hometown show for Bos and it's free, so get down early!
You can visit Bos Angeles by heading to bosangeles.bandcamp.com
Gigs chosen by David West
Islet + Dolfinz + His Naked Torso - Buffalo Bar // 23rd November 2011
The so called supergroup Islet and 2011's band to watch have returned to Cardiff on their current UK tour. With the release of This Fortune and the unusual, erratic sounding music, this is not a set to be missed.
http://www.wegottickets.com/event/139805
You can visit Islet by heading to tickets.
24/11/11: Pangea - Buffalo Bar // Event details & tickets available on the door
26/11/11: Truckers of Husk - Album launch - Clwb Ifor Bach// Click here to buy tickets
Gigs chosen by Emma Dudley

Mariachi El Bronx – The Leadmill // 25th November 2011
When The Bronx first donned traditional Mexican attire and picked up horns it seemed to all the world like a bizarre joke. However, now promoting their second album under the guise of Mariachi El Bronx, the project is actually carried out with sincerity and aplomb and has helped them reach a wider audience than ever and expose a great number of people to a genre that they would ever be turned on to otherwise.
Click here to buy tickets
You can visit Mariachi El Bronx by heading to mariachielbronx.com
Other Gigs
21/11/11: The Chapman Family – SOYO // FREE
22/11/11: Imelda May – O2 Academy // Click here to buy tickets
27/11/11: Remember Remember – Bungalows and Bears // FREE
Gigs chosen by Kyle Rice