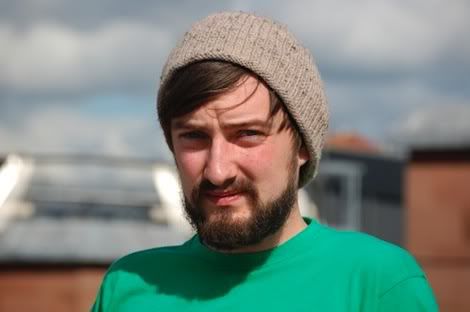 Louis Abbott and Friends – Brel // 25th January 2012
Glasgow is positively bursting this week with almost every kind and style of music you can imagine. There's even an appearance from Motown legend Martha Reeves! However, with it being Burns Night this week, this seems a rather more fitting choice…
You can visit Admiral Fallow by heading to http://admiralfallow.com/
Gigs chosen by Toni Spencer
The Maccabees - O2 Academy Brixton // 26th January 2012
The band have just released their new album Given To The Wild to critical acclaim, so we imagine this show could be pretty special.
You can visit The Maccabees by heading to http://www.myspace.com/apparat
Gigs chosen by Oliver Primus

Howler – The Bowery // 29th January 2012
This year's guitar pop tip return to The Bowery stage after garnering a great reaction the last time around. Whether they're really the next Strokes, only time will tell, but when it's free to go check them out, you've got nowt to lose! (Free Entrance)
You can visit Howler by heading to howlerband.com
Gigs chosen by Kyle Rice
Sea Monsters 2 – The Albert // 23rd – 28th January 2012
Independently minded music collective One Inch Badge arethrowing a 6 night party at The Albert to celebrate the Brighton music scene and to mark the release of their 'Sea Monsters 2' album, a CD compilation featuring the some of most exciting new music from Brighton. Don't miss this chance to see the cream of the crop of the city's new bands.
You can visit Sea Monsters 2 by heading to http://www.oibrecords.com/shows/#sea monsters anch
Gigs chosen by Ed Blow
Snow Patrol – The Odyssey // 23rd-25th January 2012
Northern Irelands biggest musical export return home with support from Everything Everything and Ram's Pocket Radio as part of their slightly huge worldwide tour lasting all the way to July.
You can visit Snow Patrol by heading to http://www.snowpatrol.com/
Gigs chosen by Ross Haymes