Megafaun – The Lexington // 2nd September 2011
Megafaun are one of the best bands you'll ever see live. Fun, emotional, sweaty and beautiful. Don't miss this show!
You can visit Megafaun by heading to http://megafaun.com/
Gigs chosen by Oliver Primus

The Moth & The Mirror – Captain's Rest // 2nd September 2011
This one was very-nearly-almost trumped by PJ Harvey this week, but The Moth & The Mirror won in the end. How could they not? Comprised of "five and a half people" (apparently) from Arab Strap, Frightened Rabbit and Admiral Fallow, and others… well, I've never been so excited before 10am on a Saturday before. See you there, right?
You can visit The Moth & The Mirror by heading to myspace.com/themothandthemirror
Gigs chosen by Toni Spencer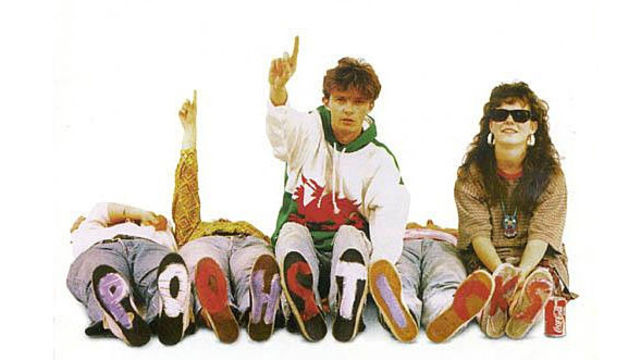 The Pooh Sticks – The Globe // 3rd September 2011
Cardiff will be split into two on this Saturday night, with fans of the dark and electronic off to catch DJ Shadow whilst the rest (okay, that's optimistic…) will be at The Globe, to witness The Pooh Sticks' first Cardiff performance in over 20 years. The band formed in Swansea in the late 80s and are regarded legends of the jangly, indie pop scene despite also being known for making a mockery of it. If you don't personally know of their music, I'd put a few quid on your favourite bands knowing who they are.
You can visit The Pooh Sticks by heading to the BBC
Other Gigs

Gigs chosen by Jake May

Rizzle Kicks – Green Door Store // 31st August 2011

Having seen second single 'Down With The Trumpets' peak at number 8 in the UK singles chart, Brighton's Rizzle Kicks are riding something of an unexpected commercial wave. If big, fun hip-hop is your thing, then be sure to head to the excellent Green Door Store. Support comes from the buoyant nine-piece Boycom who are sure to warm the crowd up a treat.

You can visit Rizzle Kicksby heading to rizzlekicks.com/

Gigs chosen by Jack Prescott

Me – The Fleece // 2nd September 2011

After ten years of inactivity, the once-touted by the NME as 'Bristol's best band' Me are returning for a one-off show at The Fleece. Although John Peel and Mark Radcliffe were fans of their psychedelic sound, and though the band has been cited as an inspiration for Radiohead around the time of OK Computer, Me never quite got the mass wider attention that they perhaps deserved. Go show them a good time.

You can visit Me by heading to myspace.com/mefertile/

Other Gigs

Gigs chosen by Jake May

Frogstock – The Frog and Parrot // 29th August 2011

In an otherwise slow week, The Frog and Parrot puts together its annual showcase of local talent over bank holiday weekend, made all the better by its lack of an entry fee.




You can visit Frog and Parrot by heading to Facebook

Other Gigs
29/08/11: The Monday Club - SOYO // FREE
30/08/11: Darren Hanlon – The Lantern Theatre // Click here to buy tickets
03/09/11: ObLONG – Shakespeares // FREE

Gigs chosen by Kyle Rice