Fear of Men – Start the Bus, Bristol // 5th November 2011
It definitely seems like a good week to be near Bath/Bristol rather than down in Devon and my pick of the week is Fear of Men. I saw FOM for the first time about a month ago at the release party for their debut single at the risk of sounding silly, they were totally enchanting. This is the last date they play before heading off on a two week tour with Bournemouth upstarts Bos Angeles.
You can visit Fear of Men by heading to fearofmen.bandcamp.com
Gigs chosen by David West
Fucked Up – Scala // 25th July 2011
Did you know it was Halloween? Did you? Cool. Well then we assume you'll be going to this show. Fucked Up + Halloween = a beautiful thing.
You can visit Fucked Up by heading here.
Gigs chosen by Oliver Primus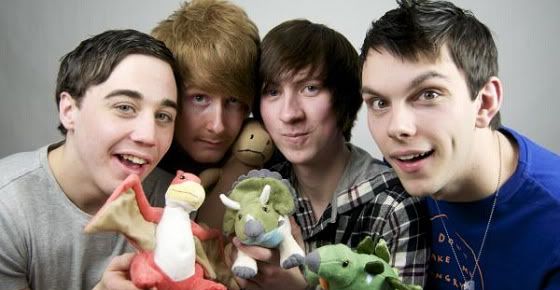 Miniature Dinosaurs – Stereo // 4th November 2011
Once again, Glasgow is the place to be this week, what with so much going on! There's quite a mixture, too. There really is something for everybody. This week I'm going for Miniature Dinosaurs. They're younglings, but they know how to make people smile with their bouncy, fun, cheery pop music.
You can visit Miniature Dinosaurs by heading to http:// http://www.miniaturedinosaurs.co.uk
Gigs chosen by Toni Spencer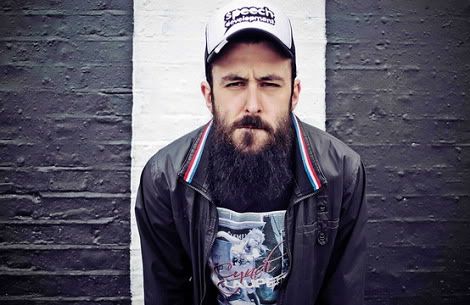 Scroobius Pip – Plug // 2nd November 2011
While his claims to 'fixing hip-hop' are questionable, there's no doubt Scroobius Pip has a way with words that few possess. Although without usual cohort Dan Le Sac, expect no less energy from this encounter with the hirsute poet.
You can visit Scroobius Pip by heading to scroobiuspip.co.uk
Gigs chosen by Kyle Rice
Arctic Monkeys & The Vaccines – Cardiff Motorpoint Arena // 1st November 2011
On their second tour of 2011 and after the success of their fourth studio album Suck It And See, Arctic Monkeys are currently heading around the UK with the Vaccines, a fantastic band in their own right. .
You can visit Arctic Monkeys by heading to Tickets available on the door £4
02/11/11: Tom Starr – Ten Feet Tall // Event details & tickets available on the door
03/11/11: Palehorse + Nitkowski + Strange News From Another Star - Clwb Ifor Bach // Click here to buy tickets
05/11/11: Incubus + fiN – Cardiff Motorpoint Arena // Click here to buy tickets
Gigs chosen by Emma Dudley
Arctic Monkeys– MEN Arena  // 1st November 2011
"Don't believe the hype." Alex Turner's own words from the start of it all. Now Turner and his Arctic Monkeys bandmates are selling out arena shows in minutes and being critically discussed around the globe. It is time to make up your own mind: do you go against Turner and believe the hype? Support comes from the wonderful Smith Westerns and The Vaccines.
You can visit Arctic Monkeys by heading to http://www.arcticmonkeys.com/
Click here to buy tickets