Los Campesinos! + Strange News From Another Star – The Globe // 9th November 2011
On the release of Hello Sadness the bands third album, Los Campesinos have embarked on a tour around the UK. A band who everyone wants to be their friends & perfectly match misery to music, this Cardiff gig is not one to be missed. Unless you haven't bought a ticket as it is sold out.
You can visit Los Campesinos! by heading here.
Gigs chosen by Emma Dudley

Dananananaykroyd – Exeter Cavern // 8th November 2011
There's some huge hitters playing in Bristol this week, but I'm assuming you already know that Bon Iver is going to be amazing and St Vincent will be dumbfounding. Instead I urge you to get along to Exeter Cavern to see Dananananaykroyd play one of their last ever dates. Let's all get sweaty and hug.
You can visit Dananananaykroyd by heading to dananananaykroyd.co.uk
Gigs chosen by David West
Bass Drum of Death @ The Lexington // 8th November 2011
Bass Drum of Death are one of those rare bands that managed to pick a band name that sum up their mission statement in every single way. They also happen to be very good, so go catch them at the Lexington.
You can visit Bass Drum of Death by heading to http://www.myspace.com/johnbarrettmusic
Gigs chosen by Oliver Primus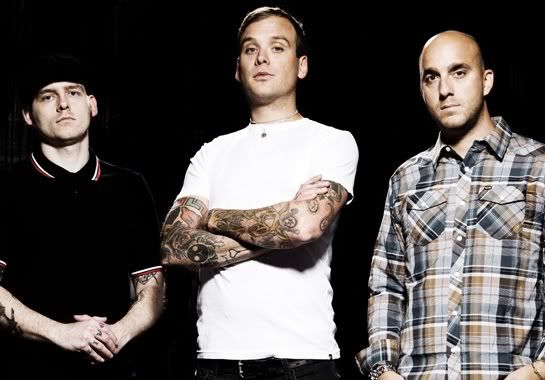 Alkaline Trio – The Leadmill // 9th November 2011
It's hard to believe the pop-punkers are now into their 15th year, but their live show can be expected to be as incendiary as ever. The nostalgic singalong for 'Private Eye' will be worth the asking price alone!
Click here to buy tickets
You can visit Alkaline Trio by heading to alkalinetrio.com
Other Gigs
07/11/11: The Spills – The Red House // Tickets OTD
10/11/11: Bastions – The South Sea // FREE
05/11/11: Portico Quartet – The Riverside // FREE
Gigs chosen by Kyle Rice
Cashier No.9– Deaf Institute  // 9th November 2011
Cashier No.9 are a wonderful find. Their debut album, released on Bella Union, is full of charming tunes that could easily warm a cold autumnal evening. Why not try for yourself this week at the Deaf Institute? Enjoy the bold melodies, catchy tunes and harmonies any band would kill for.
You can visit Cashier No.9 by heading to http://www.cashierno9.com/
Click here to buy tickets
Other Gigs

Gigs chosen by Heather Berry




Brigade – Stereo // 13th November 2011

This may well your very last chance to see Brigade rock it in Glasgow, or anywhere outside of London for that matter. You don't seriously want to miss out on seeing one of the most underrated British rock bands, do you? Thought not. You know what to do… Click here to buy tickets


You can visit Brigade by heading to http:// http://www.brigadeofficial.com

Gigs chosen by Toni Spencer