A while ago we spoke to some people about the black sheep in their musical collection and we unearthed some classics. Obviously I'm a man of supreme taste and none of my collection would be considered a 'Guilty Pleasure' but the following people have them in abundance. Let us know what your guilty pleasures are and we will embrace you with a hug.
Lonely Joe Parker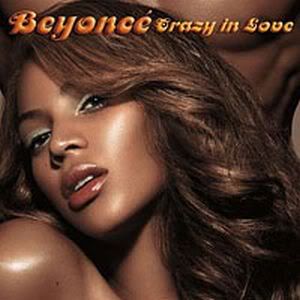 My musical guilty pleasures revolve around masochism. The first ones are my getting drunk records - 'Alice' by Tom Waits or 'African Ripples' by Fats Waller. Given half a chance you'll find me in the small hours of the morning hunched over my gin and weeping pathetically like a failed old playwright from a ponderous 70s TV drama. The second is Mariah Carey - she's often described as 'saccharine', but comparison to the ultra-addictive, comedown-inducing junk-food flavouring MSG is probably more apt. Every time I break up with someone, out comes 'Heartbreaker' and a bottle of rum - I'll listen to it on repeat, entering a catatonic trance that gradually removes all unhappy thoughts from my head and replaces them with candyfloss, and rainbows, and Mariah's breasts. Depending on the severity of the break-up, this can take an hour, a day or longer - when I broke up with my last really serious, long-term, meet-the-family-and-think-about-kids'-names partner, I listened to it non-stop for six days. Then I woke up, got real and put something sensible like The Replacements on instead. And lastly, if 'Crazy In Love' doesn't make you leap around the room like a 12-year-old cheerleader you're probably already dead. Part of the pleasure of this comes from seeing how loudly you can warble 'UH-OH, UH-OH, UH-OH I WANNA' without your band mates busting in.
http://www.myspace.com/lonelyjoeparker
Haunted Stereo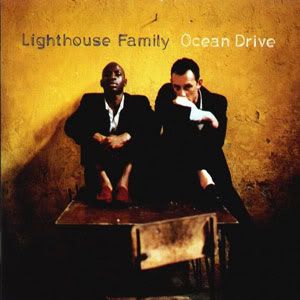 Lewis
– I did, do and always will fancy the lead singer of Silverchair. I started liking them when I was about 15, as I was into all that post-post-post grunge crap. I had just started playing guitar at and learnt a lot from their guitar riffs. I also really liked their string arrangements, funny time signature, weird tunings and such. I was generally obsessed – sad but very happy times.
Ben T
– It's got to be Steps I'm afraid. I was the only boy in the family so I had no older male relatives to influence my taste. Aged about 7, I would dress up in anything I could find and copy the choreography. Rest assured my taste has developed since.
Anja
– Growing up in 1980s Germany I was exposed to an insufferable amount of cringeworthy pop music. By chance I discovered a Billie Joel CD in my parents' collection. He seemed almost avant-garde in comparison. At the height of my obsession I was even photographed next to Billie Joel's first dancing shoes that were on display in Chicago. I have tried to recover ever since.
Andy
– As my dad always hated mainstream music and my Mum never really listened to music at all, pop music was never around me at a young age. I was already well versed in The Beatles, Buddy Holly and Chuck Berry before I discovered modern music for myself. I think this saved me from potential misguided obsessions. I have blips on my record rather than major mistakes, the worst probably having bought the Lighthouse Family's debut album.
http://www.myspace.com/hauntedstereomusic
Juniper Leaf
The Best of the Bee Gees Volume 1: For some strange reason, I have no idea why, my gran purchased me a copy of this compilation of the early years of Brit-Aussie grammy award winners the Bee Gees, way before I was aware of the effects or whether it was cool or not. Its the best songs of the sixties era before they started 'jive talking' and asking 'how deep is your love' in tight jeans and falsetto harmonies. Although 'big' Barry was definitely the leader in the glitter ball era, the uglier duckling Robin was the main presence on this compilation. And it is full of despair: 'I started a joke, that started the whole world crying' 'Cause words are all I have' or 'Have you seen my wife mr jones?' in the cheerily titled: 'New York Mining Disaster'. I should have been way too young to have this misery inflicted on me but instead I grew to love the vibrato in the voice and the over emotional orchestration.
http://www.myspace.com/thejuniperleaf
Ben from Cats and Cats and Cats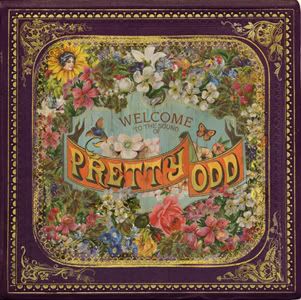 Panic at the Disco – Pretty.Odd: I'm usually instantly put off by any kind of obviously self aware wackiness. However, since my soft spot for pop punk/emo is less of a spot and more of a large birth mark in the shape of a broken heart, I let my sister talk me into listening to this and I got hooked. I have to admit I was pleasantly surprised that they had backed up the exaggerated shift in style from the previous album with plenty of instrumental experimentation and, most importantly, some flipping catchy songs. They try on different genres as if they're different coloured Sgt. Peppers jackets and somehow string it all together into a surreally likeable pop album. You can say what you like about this band, and you probably have and will, but I don't think you can disagree that this album sounds like a band having a great time making it and I think that's why it's my guilty pleasure.
http://www.myspace.com/catsandcatsandcats
Peasant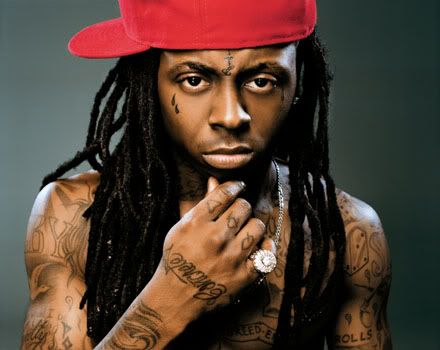 My guilty pleasure for you would be Lil Wayne and all the smooth producers who may or may not spend a few days in jail in the next few years. How can we be such purists and ignore the happenings and productions coming from the "zeitgeist" that is American hip hop? surely the failing metropolis's and their cratered ghettos have something relevant to say in this modern era? I don't know, I'm pretty sure the uber-hip indie dance party you went to last night is the center of the universe right? RIGHT? yes, I love my top 40's hip hop, "I'm your Mr. Flintstone, I can make your bed rock"
http://www.myspace.com/peasant