Gordon Reid is somewhat like Spiderman. That might sound odd to you but hear me out.
Both of them use an alias to create something quite spectacular; in the case of Gordon you have the Middle Boop moniker, which comprises of a healthy design company (which is at the forefront of music design) and a rather successful Art/Music/Culture blog. They also share a common anonymity. The 405 receives thousands of emails per month and just as many CD's, so the art of the album cover or flyer is something that I appreciate and get exposed to on a daily basis. Most of it isn't great but when it's good, it can be as good as anything Monet or Picasso could do and you would be insane to argue that. So when I put a call out for artists to help us with some design work, I was quite shocked to receive an email from Mr Reid; mainly because it put all the pieces of the puzzle together. I've been huge fan of Gordon's for quite some time, I just didn't know it.
Whether he cares about that or not is irrelevant, this guy is just incredible. Don't take my word for it though, read the interview, view the images and prepare for the words "OH, that's him!" to jump into your head!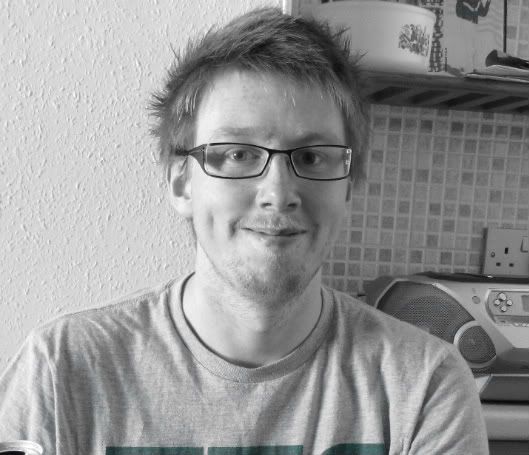 Hello, how are you today? Could you introudce yourself to our readers?
Hey, I'm great, it's October and the sun is shining better than in July, I've got Kurt Vile, Twilight Sad and the new Do Make Say Think on the stereo and I'm working on some T Shirt designs.
My name is Gordon Reid, I design, illustrate, animate and write under the moniker Middle Boop, mostly in the music industry.
How did you get started in the world of art?
It all got started when I was about 15, I was lacking a bit of direction,I was doing A levels and generally boring myself. A friend of mine who was a few years older than me, was doing a degree in Graphic Design which, at the time was unheard of to me. I saw some of the work he was doing and thought, this is it, this is what I want to do.
Your work is primarily based in the music 'world'. How did that come about and do you have plans to branch out?
My work in the music industry all came about from the Middle Boop blog, I was writing about the music I loved and got to know a lot of people in the industry who liked my work. My first highlight was when Simon Raymonde from the Cocteau Twins and who now owns record label Bella Union asked me to re design their logo. I always wanted to be involved with creating something for the bands I loved, despite there not being a huge amount of money in it and offered to do some work for 65daysofstatic who were interested in me doing some stuff for them and it's kind of taken off from there, it's all been very DIY.
I am always looking to branch out with whatever project comes my way. I would love to do some work for people like the Guardian, BBC and Coca Cola they always commission amazing talent.
What's the best thing that you've created so far and why?
Wow, that's a tough question. I'm never really totally happy with a piece I think if you are it's time to step back a bit but I guess I was pretty happy with the last issue of the MB zine as I was able to work with some of the most talented designers and illustrators around who all contributed pages and did everything else I did myself so it was a bit of an accomplishment.
Also people really seemed to like the piece I did for Deerhunter, I keep seeing it posted on loads of different websites and things, Rough Trade have some copies hanging up around the store and I believe there is now a framed copy hanging in the 4AD offices. So that's pretty cool.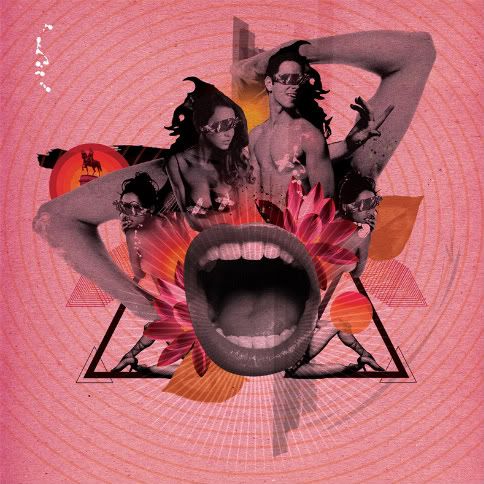 You're also a keen blogger. How did that come about and whats your vision with it?
The blog was one of the first things I did with Middle Boop, I set it up with a friend as a means to promote the Middle Boop work but I started writing about cd's that I had bought and amazing design that I had seen and people seemed to like what I was talking about now I 've had to get other writers due to the sheer amount of stuff I'm sent. My vision at the moment is to get more writers who feel as passionate about music and design as I do involved so that the site is constantly updated as there is so much great music and design out there at the moment. I also want to push the next issue of the magazine and get it out into as many places as I possibly can.
Where did the name 'Middle Boop' come from?
That's a strange one, it's a bit of an in joke that no one else will find that funny but we did at the time. Err suffice to stay the whole story of Middle Boop started on the beach at ATP about a year and a half ago, it's one of those stories that is best left on the beach but the words Middle Boop just seemed to stick.
How would you describe your style of art to someone that hadn't ever seen your work before?
My style is very collagey, but is mostly created on the computer so I guess it would be digital collage, I'm not sure I would definatelty call it illustration, there is such a fine line between design and illustration these days. I go through different phases, like recently I was in a phase where I was being very minimal with colour and using a lot of chunky typefaces.
Who influenced you? and who continues to influence you? Are you influenced by anything outside the realms of art?
I used to be really influenced by a lot of the designers at the Bauhaus and early 1900's movements such as Dada and Surrealism mainly for the reason that they were doing something that no one else was and it's the same today my main modern influences are the people that are doing something that no one else is, desigenrs such as Siggi Eggertsson and Alex Trochut, you look at their work and just wonder how on earth they created it. I am also constantly influenced by my peers who keep my feet firmly on the ground.
Outside the realms of art I am influenced by people who do things a little differently, people who are driven, Some of my heroes are: John Peel, Tony Wilson, Wong Kar Wai, oh and Chris Morris and Larry David.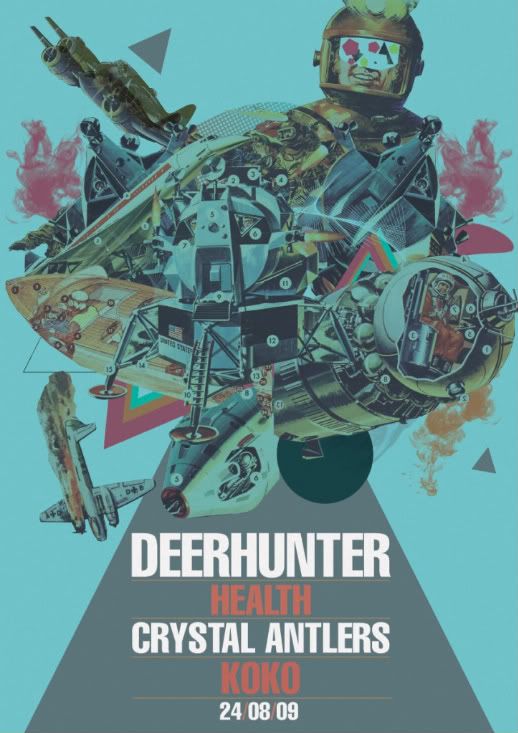 What is 'Art' to you? What's the first thing that comes into your head when someone says 'art'?
Art is someones expression, their reaction to what's going on around them in whatever form they choose, be it through music, poetry, film, etc.
Finally, what does the rest of 2009 have in store for you?
Well there are a few projects which aren't definate yet but I'm pretty excited about, I'll be reviewing the SWN festival in Cardiff and ATP curated by My Bloody Valentine. The next big thing is the Middle Boop magazine which is featuring original work created for Middle Boop from amazing illustrators and designers such as Anthony Burrill, Sam Green and Chrissie Abbott and interviews with some awesome bands, I have been working with two great designers and have let them run wild with re designing the whole magazine, that should be out late October and I am also planning a launch party and am sorting out a collaborative magazine with the brilliant online design magazine New Sugar which I'm pretty excited about.