Later today the Mercury Prize shortlist for 2011 will be announced, and you can bet your bottom dollar that it will be followed by a million tweets from people saying stuff like "WTF!?!? [insert band] got nominated, but [insert band] didn't?."
Rather than trying to guess who will get picked (or who had enough money to enter) we decided to put together a list of 12 British albums that we've enjoyed over the last 12 months. We don't care if they're big hitters such as PJ Harvey (who will probably be on the Mercury list) or smaller bands such as Fair Ohs (who probably won't be on the Mercury list), we just wanted to share with you some of our favourites.
We'll pick a winner* later in the year.
*We can't really give the winner £10'000 in money terms, but we'll give them £20'000 pounds in good vibes.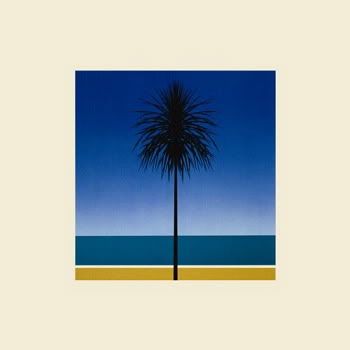 Metronomy - The English Riviera
"Literally every track has something going for it and contributes to the whole vibrant imagination of this part-fictitious summery world. A remarkable feat in consistency of content yet varied in clever execution, and thus to be sure to pop-up in a plethora of album of the year polls and deservedly so. Mount has shown the world what a magnificent and inventive young songwriter, producer and talent he is."





SBTRKT - SBTRKT

"What could make this album better? I don't know. For me it is that close to being one of my favourite ever records released into the electronic genre. From start to finish you can just see the hard work that has gone into this album. You can tell that he has not just met up with the artists for a day, or done it via email. The grafting process is evident in the final product, which is simply stunning. In mathematics, some say that addition is more exciting than subtraction, not in this case. "






James Blake - James Blake

"To put it simply, this album is an incredible exploration into what electronic music can be when it is fully composed by someone who understands music as a whole. That doesn't make it better than every other piece of electronic music, but it's a study into how electronic music can advance, what it can be built into and how it can be made into something that fits in with the classics. This is a masterpiece in the evolution of the electronic genre. "






Wild Beasts - Smother

"Third album from Wild Beasts, Smother, provides a grandiose effort with the concept of being smothered by a feeling or an object. Hayden Thorpe's crooning falsetto exhibits emotion in its purest form, his theatrical delivery almost bordering on operatic. Empathy runs through the veins of the songs, the atmosphere of the album resonating throughout. Richly textured and layered with percussive elements, woozy synths and oddly genius metaphors, 'Smother' takes Wild Beasts to another level. "






Her Name Is Calla – The Quiet Lamb

"It's closer to a film in a way I guess, it's something you can only listen to once really, it all makes sense together and takes you on a journey. The tracks are good and nice by themselves, but it's really all an experience that deserves time. Tired and exhausted at 3 am, as I was every one of the times I listened to it, it just clicks and makes sense. Just surrendering yourself to the album makes it whole and makes it personal."






Brontide - Sans Souci

"For those who witnessed Brontide's non-stop showcase of Sans Souci on their last tour, the committal of these songs to physical format will come alongside a sense of satisfaction that these songs can finally be enjoyed away from a live environment. And if you're currently unaware of Brontide's brilliance? It's probably safe to assume that you shouldn't be for much longer."






Gold Panda - Lucky Shiner

"To put it short, this is a simply stunning album, like nothing else out there. It's both a masterpiece of music and a masterpiece of storytelling, a story that's desperate but optimistic, an album that while bringing you down will also lift you back up again like no other."






Yuck - Yuck

"The album is a grower and I imagine the band will be too if they can keep it together this time."






Talons - Hollow Realm

"At times, things can be a little overly stop-start (perhaps caused by the evident math-rock influences), and this leads to some songs losing any momentum that it had built up in the seconds before, and on occasion songs can feel a little samey, but Hollow Realm is largely a well-constructed fusion of post-rock, metal, and math-rock, and a very strong debut album. "






Fair Ohs - Fair Ohs

"Everything from the emphatically danceable 'Almost Island' to the angular but happy post punk sounds on 'Yah' to the euphoric high of closer 'Summer Lake', this is an album made for Summer but will survive the Winter. It's unfashionably old fashioned, but it's beating the hell out of Chillwave and synths to make one of the most perfect pop albums out there."






Horrors - Skying

" It's a sonic adventure that shows a willingness to push things forward and experiment with sounds; a panoramic, richly textured record that shows a band who continue to evolve. Skying proves The Horrors are very important – and they could be vital."






PJ Harvey - Let England Shake

"But through it all, true love shines through. Maybe that's what makes the record so compelling; Harvey faces up to all these dark truths about her homeland, and then, almost despite herself, she feels joy and pride. Check out 'The Last Living Rose'. She sings of drunken beatings and dead sea-captains, but this is not a dirge. The melodies would lead you to believe that it's a celebration. And isn't that ironic?"