When it comes to the culture that surrounds the creation and playing of music, some of us find our way to it, and some of us grow up within it. Auckland-based New Zealand composer and producer Christoph El' Truento falls firmly into the second camp.
Raised in a household with a modern musical focus, at age nine, Christoph learned the basics of hip-hop production on what he's described as "the family MPC [sampling drum machine]" with an older brother as his tutor. By the time he was a teenager, Christoph was skipping out of classes at school and using the old vinyl records scattered across his family living room to broadcast on a community radio station and enter turntablist battles as DJ Truent.
After making the shift from the MPC to FL Studio on a computer, followed by Ableton Live, Christoph launched himself as a beatmaker under the alias Christoph El Truento. Since the early 2010s, he has substantially expanded and evolved his aesthetic from the sample-based hip-hop and wonky beat jams he introduced himself with, developing a studied ear for jazz, world music, psychedelic folk, punk, noise and ambient music as he began expressing himself through a myriad range of musical forms. By self-releasing EPs and albums through Bandcamp, and working with labels and collectives like Wonderful Noise Productions, OnGravity, Nutriot Recordings, Cosmic Compositions, Project: Mooncircle, HIT+RUN, Red Bull Sound Select and Become Eternal, Christoph has become a cult figure within the bleed space between beats and improvised experimental music. As a testament to this, his work has won him support from the likes of Kutmah, Mndsgn, Flako, Zeroh and Low Leaf, and positioned him on the vanguard of an internationally minded and open-eared musical community.
Aside from his own projects, Christoph has collaborated with New Zealand hip-hop, soul, and electronica groups Homebrew, @Peace, Average Rap Band, Team Dynamite, Sorceress and Tokyo Prose. He can also often be found performing live alongside emerging local experimental artists like Lapis and Affsid Kidjhagiffy. At present, Christoph is working towards several new musical projects: detailed ambient music as Foraging, an untitled dub music project, working as the mix engineer on Average Rap Band member Tom Scott's solo album, and a series of abrasive techno collaborations with Borrowed CS.
At the start of October, I gave Christoph a call to explore his discography, release by release. Over an hour of conversation, we unpacked the evolution and development of Christoph through each record, looking at his inspirations, thought processes and collaborations along the way.
EP01 EP
(Wonderful Noise Productions, 2011)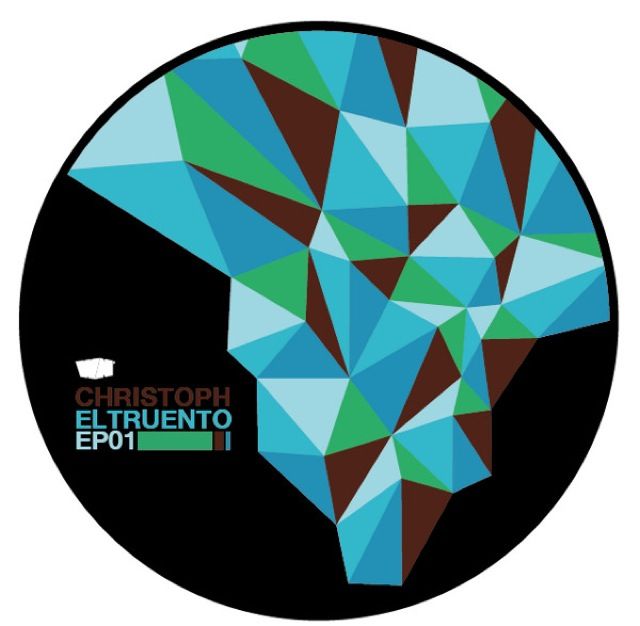 In 2011 I was right involved in the beat scene. There were these nights that would happen at the Ponsonby Social Club [in Auckland]. Julien Dyne, Riki Gooch, Parks and Mara TK [from Electric Wire Hustle] would just play their beats. It was what was going on at that time, loud drums, synths and that. That was the style of the era. I would go along, listen to what they were doing, mimic it, and send what I made to Julien [Dyne]. He ended up getting me connected with Wonderful Noise. They put some of my songs out as EP01.
Sunflower EP
(Wonderful Noise Productions, 2012)
Originally I made 'Sunflower' as a programmed demo. It had drum machine and synthetic guitar, then I had musicians replay it all, and it turned into those songs. Julien Dyne drummed on it, Si Res did the guitar, and Isaac Aesili played some horns as well. I'd gone from sampling jazz records to wanting to make my own jazz records. At the time, I was all about Alice Coltrane, Sun-Ra, and Pharaoh Saunders, but I was into the prettier side of what they were making, not so much the crazy stuff. Their nicer, softer side was what led me to 'Sunflower' and What We Used To Know.
What We Used To Know
(Bandcamp/OnGravity Records, 2012)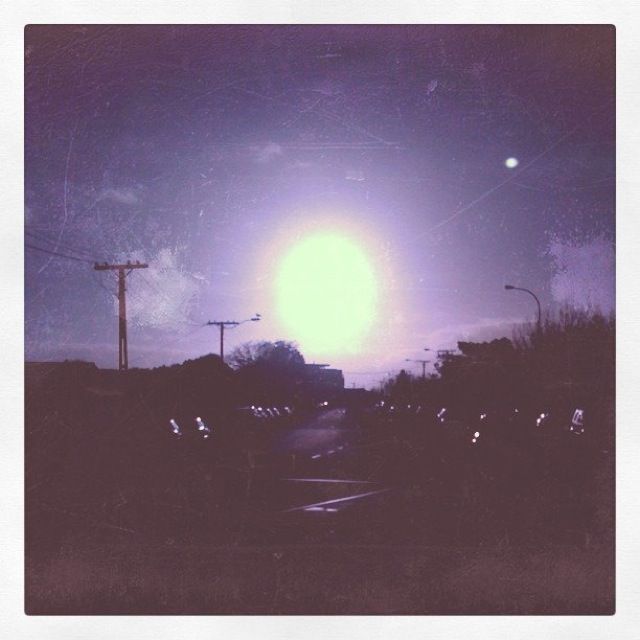 I finished What We Used To Know around a year before it came out. I didn't really know what I wanted to do with it. Apart from EP01, I hadn't really released anything before, so I wasn't that sure how to approach it. What We Used to Know was my first independent release, I was still very close to a hip-hop background at the time, but I wanted to go in a soft-focus ambient direction. When I was making it, I wanted it to be weirder than it came out, but I was stuck in a hip-hop formula. To me at the time, it was weird music. At the end of the album, I included a couple of re-arrangements of songs by Riki Gooch and Scratch 22. Scratch 22's arrangement of 'G A L A X Y' was actually as weird as I'd wanted the album to be.
Initially I put it out myself on Bandcamp. Later on, this German label OnGravity Records emailed me and ended up putting it out on vinyl. They also released a 12" for Mara TK [from Electric Wire Hustle] with some Moodyman remixes on it. I think the label was looking around New Zealand stuff at the time.
a series of oopsie daisies and various other flora
(Bandcamp/Nutriot Recordings, 2013)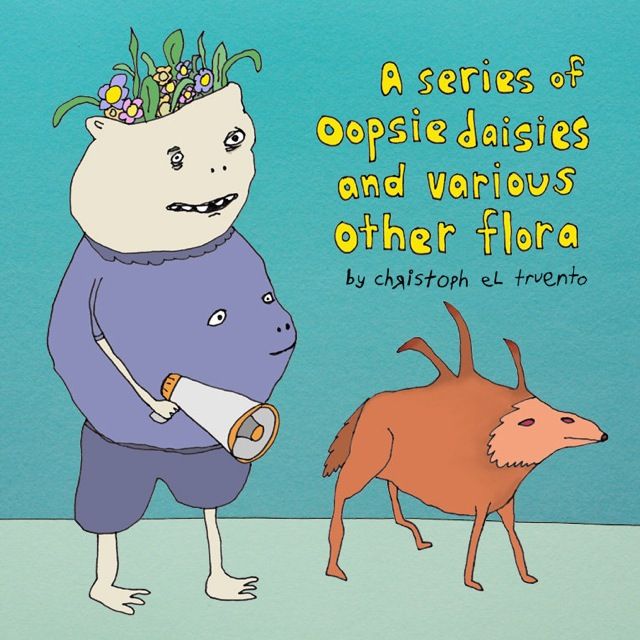 At the time I was listening to a lot of playful guitar music, people like Kimya Dawson and other artists from that new American sound. You could describe it as silly music I guess, that kind of stuff that mixed music with hand-drawn or animated music videos. For my previous two projects, I had no idea about what to do when it came to the artwork, but with this one I had a fully conceptualised idea of the whole package. I was working with characters, but not quite in as obvious a way as something like Quasimoto. I wanted to make a children's book with an album to go with it, but I just ended up doing a long album instead. I'd reached a point as a father where I wanted to have something to show my kids. They still recognise the characters I had depicted in the artwork, so I guess I succeeded in that. I also wanted to find a more playful side in music as a rebellion towards feeling like Sunflower and What We Used To Know were very serious.
Aside from some of the usual musicians I'd been working with, Lontalius sang on a series of oopsie daisies and various other flora. My friend had linked me to one of his early EPs, those really lo-fi drum machine and guitar records he was putting on Bandcamp. After hearing the way he sang, I thought his voice would really fit as fit in as one of the characters for the project. The guys from Nutriot Recordings heard the album after Dimlite played one of the tracks on a mix he did for Dublab in Los Angeles. They ended up re-releasing it on vinyl.
stacking blocks made of real life happenings / and the wind said fly but the web just let me dance
(Bandcamp, 2014)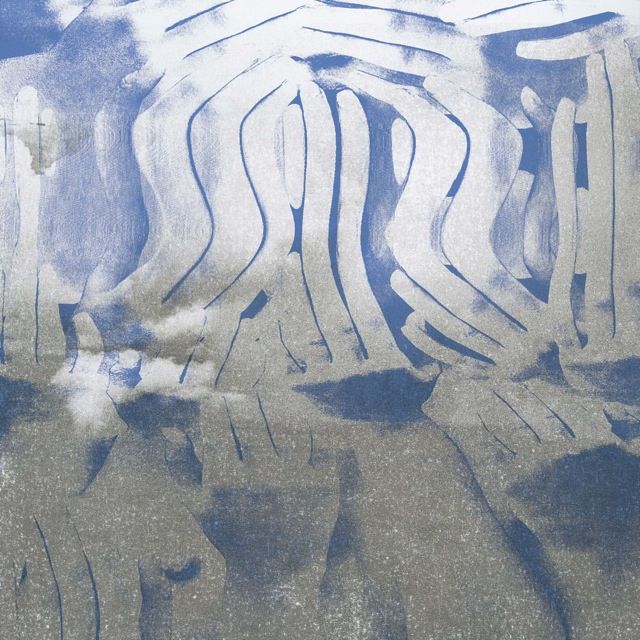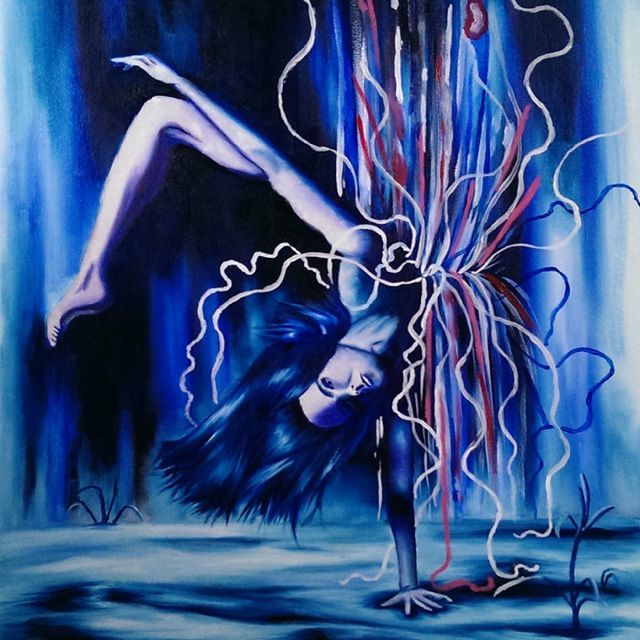 I was experimenting with distortion a lot more at that time and driving sound into tape loudly. I'd also gotten really into stuff like Tim Hecker and Ben Frost. I made these two EPs together and put them out one month after the other. They were just two different playlists I had in iTunes and decided to form into projects and put out as a series. At the time, I was trying not to think about things too much. I used to spend a whole day working on a snare drum, and I started to realise that that wasn't a very healthy way to make music. Those EPs were exercises in trying to train myself to stop caring about little things like that and just throw the music out there. Matthewdavid mastered both of those EPs for me. He heard a series of oopsie daisies and various other flora and got in touch. I ended up asking him to master them.
SSELLF: Self-Titled
(Bandcamp/Become Eternal)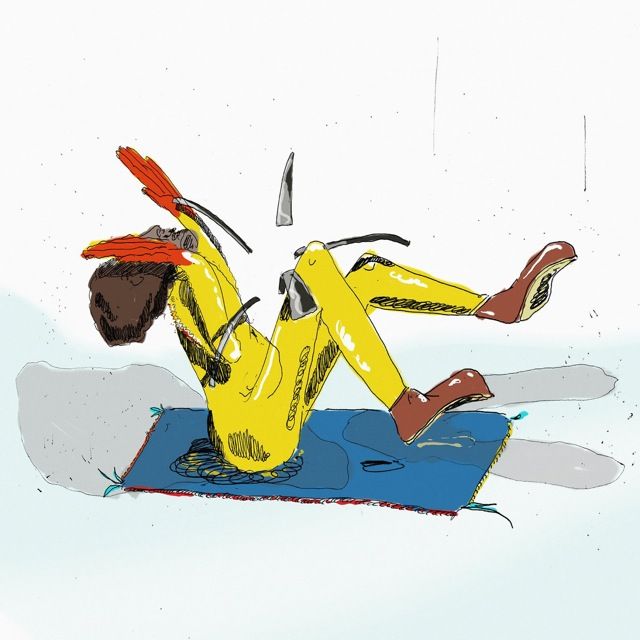 I was listening to a lot more punk music when I made the SSELLF project. By punk, I really mean electronic post-punk stuff like Suicide, but I was also listening to standard punk. I just saw myself making drum machine and synth style punk. Also, for the project, I found it going hand-in -hand with my interest in noise and distortion. I wanted to do a combination of the two that starts a bit more post-punk and goes into noise and ambient experiments and then goes back around. I'd wanted to do a cassette for a while. I saw this as being a good project for it.
I released it on Become Eternal. They're a cool under-the-radar cassette tape. I think they have about ten releases out now. It's run by this guy Jerome, who is an old skater from Washington D.C. The first tape he put out was by Leonard Charles [aka She's So Rad]. After that, he did Julien Dyne and James Duncan's Cloud Nothings project. He's also done some stuff from this kiwi living in Sydney named Mohi. I think that project worked quite well with them because of their D.I.Y punk background. At the time I was also about halfway through an afrobeat-inspired project, but my computer ended up dying, and I lost quite a large chunk of that stuff.