When worlds collide, magic happens. Not as a product of the sort of "opposites attract" ploy that likens creators together with strategic collaborations for sales purposes only. We're talking the authentic blending of influence, style and regional sounds from two places unapologetically rooted in who they are.
Little Simz and CJ Fly, are interested in harnessing a similar energy and they're bringing that fusion, of both London and New York, on tour. Welcome to the global reach of Wonderland - which is currently making its way across the U.S/Canada.
It's a week before the tour and CJ Fly is in Brooklyn following an eventful trip to L.A for Grammy weekend. Two months after the release of his FLYTRAP project, which secured the Pro Era rapper as a promising detailed storyteller, he's working fervently to employ that same narrative in a live show ahead of arguably one of the most astounding live performers in rap at the moment. Like all things, it's a learning experience. But for CJ Fly, learning experiences seem to manifest into art. Find a link to all show dates here.
You're heading out on a tour with Little Simz, which we're really excited about. It's like the Flytrap meets Wonderland. How amped should we all be for this Welcome to Wonderland tour and what can we expect?
You should all be thrilled. Two musical worlds are about to collide from different angles of the earth from Brooklyn and London. The whole energy is going to be different, I think. I'm going to bring a good performance that will be memorable for the fans and people to talk about. And Simz is just phenomenal already. So it's going to go hand-in-hand and make a lot of sense.
You're an up-and-comer but you're no stranger to the touring world so what are you doing to prep yourself for your time on the road?
I've been touring since 2012 so it's nothing new, like you said. It's just an adjustment changing fan-bases and even tapping into another audience. I'm used to going on tour with just the cult-following we have with Pro Era and the people like us, like the Ab Souls and people that fit into that genre of music, so it's dope that I get to step into the female realm and feeling that female energy. I'm looking forward to singing on this tour and doing more odes to women. Getting some panties thrown at me, you never know.
But the main thing I'm concerned with right now is to make the songs easily translatable. Clarity is key and just making sure I deliver. The main thing I did with this project is, I recorded it a certain way and when I go into the performance part of it, it's going to be a totally different vibe. For me, I just want to make sure it's perfect. I want to make sure the fans hear what I'm saying, and feel what's going on. To make sure everything compliments each other.
Simz is such an incredible artist and storyteller. And your recent Flytrap project was brimming with stories as well. How do you think those narratives will collide on stage?
In some way, London and New York are very synonymous. Obviously, they're different locations, people speak differently and there are different styles but, I think they both influence other cities around the world. This is pretty historical. I don't know if anyone from the U.S and gone on tour and opened for a London artist. So, I think it's a pretty cool thing. And I'm a big fan of Simz. She's one of my top five lyricists. So, It's just a dope experience for me.
Do you listen to a lot of other UK rap. The funny thing is, I find the biggest sceptics of UK rap and grime come from New York critics.4>
They're not Jamaican like me. I'm into everything. They sound like my family. For me, it's second nature. My dad is Jamaican and the way they speak from T.Dot to London, it's like everybody is Jamaican in that community. I appreciate it, because my favourite genre of music is reggae music so these grime artists are coming through and saying reggae words and patois phrases. Everyone is like, "What are they saying?" But for me, I get it. Every word. So as far as the UK scene, I love me some Stormzy, some Skepta, the new cats AJ Tracey and Dave. These are all people I want to work with. I love Simz and Nadia Rose. Those are my two females from the UK.
You Pro Era guys are bridge builders. Last summer I was in Croatia for Outlook Festival, a grime festival and Joey Badass was performing there so you guys are putting on.
You have to. At the end of the day, I feel like these are young brothers and young sisters in London trying to tell their stories and get out of their hoods and make well for themselves. It's the same for us. It's synonymous. We're trying to do well for our family and put on for our culture. That's what I see that whole music style as - they're putting on for their upbringing and their surroundings. They're a product of their environment. Simz and a lot of others I know are from African descent. I'm from the Caribbean. We're the same generation trying to make it happen.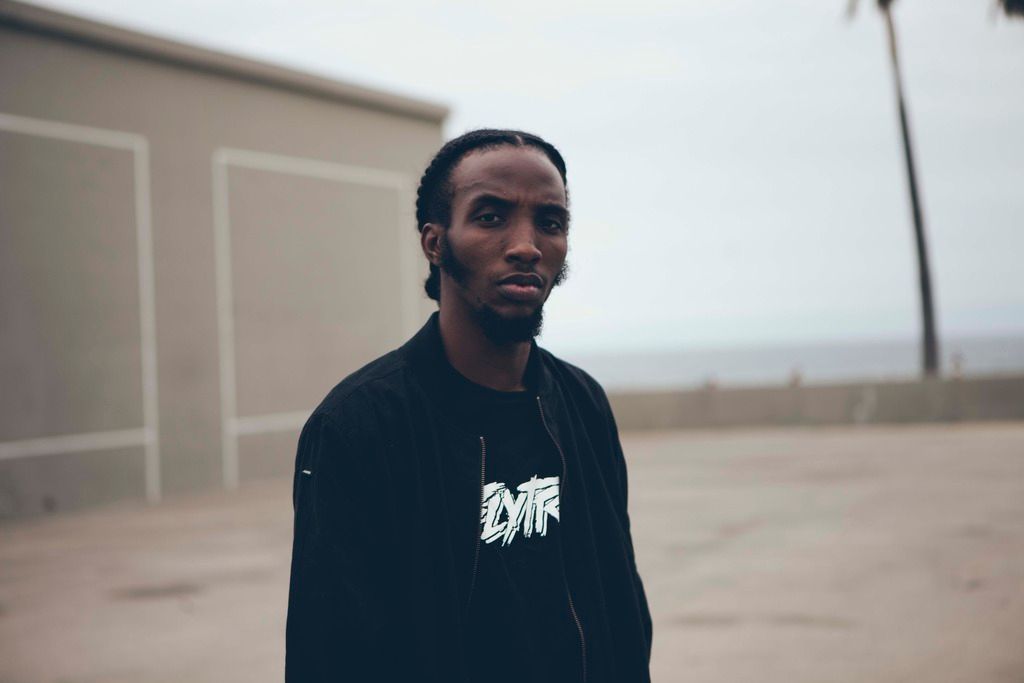 What have you been up to within this limbo of releasing your project and the the tour to promote it?
It's been crazy and I've been experiencing so much. I was recently in L.A for Grammy week and the amount of people that I've seen - to me, I'm the most humble person that I know but when I get to see somebody that I've watched them for years and I get to meet artists that end up being really cool and they shake my hand and I get to make them laugh, it's like a crazy reality to me. I'm just a normal Brooklyn boy. I was born in Brooklyn and raised in Brooklyn and a lot of people don't ever get to leave Brooklyn. So when I go to these places and I'm shaking hands with the Anthony Hamilton and I see my boy Chance win three Grammys. I'm seeing Quincy Jones sitting in a chair a couple steps away from me. Rihanna is a couple steps away from me, I could run up and hug her. Life is different. I'm used to getting on the train and seeing the opposite. Those minuscule moments, man. I'm the type of person where my music is based off my life experiences. So those past few things that I mentioned are going to make the music even better now. I have this new energy. That's my whole thing. I'm big about experiences and as life progresses, I love and appreciate it, because it helps the music.
What type of artist do you want to come out as on the other side of the tour?
I definitely need a fire little Simz collab. Other than that, I want to just take all that I've learned about myself and my performances - I feel like when I make music and go on tour, it shows me what kind of music I need to make next. I like to make engaging music for the crowds, for your headphones and for that car ride. So, me going on tour for those dates could potentially show me what to do next.