Bristol's long-standing musical history lives on today in various forms. You've got musicians such as Massive Attack, who helped invent the trip-hop genre of the early '90s; producer/DJ Julio Bashmore, who continues to push forward the House movement into new avenues; and Raleigh Ritchie, who's redefining what the term 'pop' means and represents. With that being said, it kind of makes sense that rising production wunderkind Conducta is from the same region of the country. As a self-described producer of UK garage, Conducta is aiming to challenge the pre-conceived ideas of what UK garage means to the masses.
Thanks in part to the likes of Disclosure, DJ Q, Preditah and Flava D, UK garage has seen a rise in popularity once again. Originally born in the '90s as a sort of off-shoot or bastard child of Jungle - which was already popular in the underground clubs - garage had arguably more of a mass appeal with sing-a-long friendly lyrics and a much more welcoming dance-ability factor than its bigger brother. garage quickly crossed over into the mainstream and the rest, as they say, is history.
Born Collins Nemi, 22-year-old Conducta grew up on the origins of garage before channelling that early sound with family members at a young age into their own music. But it wasn't until his move to London to study that music really began to take over. Now Nemi is starting to make music his full-time focus with the release of his first EP later in the year. We're in his west London studio when we meet up, where he's working on a couple of remixes for some other artists. The deadline is tight but he relishes in the pressure of it all. He knows his stuff and he's happy to talk freely about everything - and that's exactly what we did, from his early beginnings, redefining the garage genre and the importance of the DJ in music today.
We're in your studio and you said you were working on some remixes?
Yeah, I got the stems on Tuesday, to hand in the tracks by Friday, Monday latest. Plus, it's mother's day at the weekend so I need to make sure I see her. Everything is really hectic but I quite like it. I like travelling. I like being on the move - in coaches, on the train, in the car - I just find it fun.
Do you tend to be more creative on the move, then?
Yeah, I'm one of those people who can just open my laptop... to be honest, just sitting down in the studio, I find it a little... "forced", but when I'm on the coach or on the move, I can just put on my headphones and just go, it just runs. Whereas in the studio, I have to get myself in that zone, in that creative mood. I wouldn't say I'm any less creative in the studio but I'm definitely more so in the zone when I'm travelling.
Sometimes you just have an idea that comes into your head that you need to get down immediately and it's good to have the tools there. I remember when I didn't have my laptop or even when there's times like "Oh, I've got this idea but I can't lay it down" but now I've got it, now I can do that and make sure I don't lose any ideas because there's only so much you can keep in your head or keep as voice notes on your phone.
What were you doing before you started to make music? What encouraged you to start doing music?
I was playing football a lot. Football was my main outlet; I was always playing. That did go quite well but when I got to secondary school - from GCSE level - my parents were really persistent in encouraging me to concentrate on my studies so I didn't really pursue football despite opportunities arising. Nevertheless, being school football captain just about satisfied me and music has always been around me, it's always been there; probably from the age of about 13 but I can't really remember much before doing music, to be honest [laughs] Even from primary school, on one of our non-uniform days, I put on a doo-rag and went to school as JME. It's just always been there!
Music at school can always be a bit tricky; some don't always have the best facilities for music and it tends to be a bit of an afterthought. Did you play any instruments?
I used to play instruments up until year six. I played guitar, keyboard, recorder... my mum pushed me to do everything. I did enjoy it but when I got to secondary school, it wasn't taught very well. I'm sure there are good music teachers but back then, it wasn't really the music I was into. It was a lot more structured and too forced for me. It wasn't very expressive so it didn't really help I think. Actually, I think it helped with my production a little bit, when I was younger... when I was about 13 or 14 I started to mess around with Fruity Loops. I used that early music theory and applied it to my stuff then.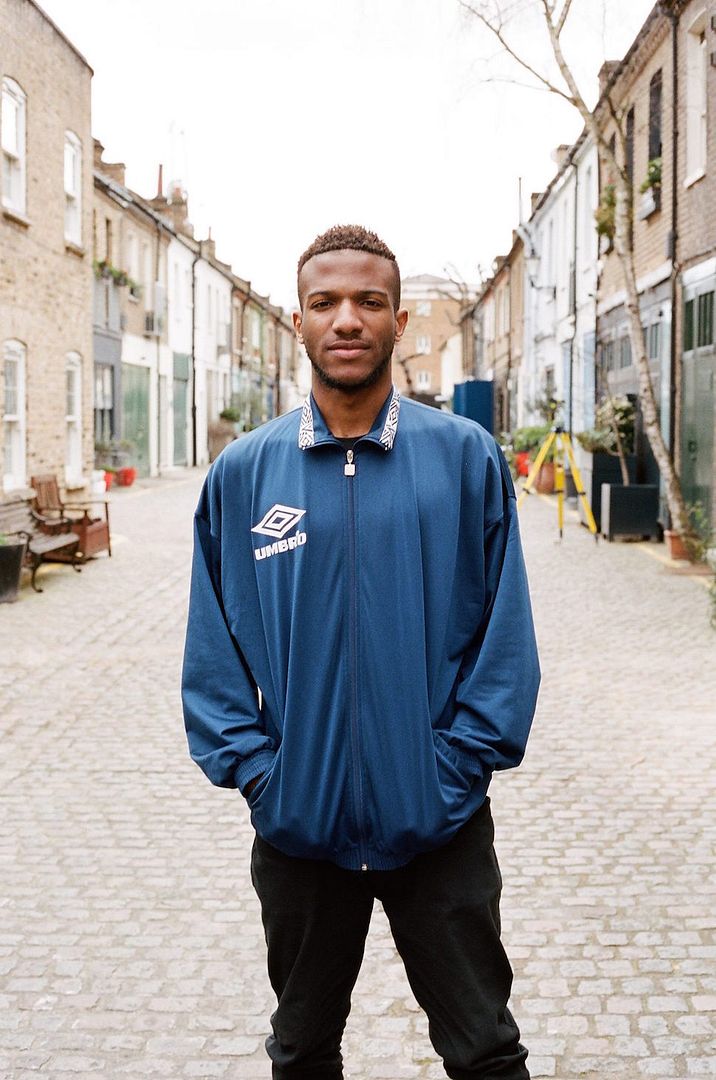 So you started making music at around the age of 13?
I'd say 14 was when I made my first beat that I can remember and 15 was when I first started making tunes. It was me and my cousins; we used to make music together, they were twins one rapped then me and the other produced. When they wanted to do medicine they took a step back. I carried on with it on the side but then when I moved to London for uni I just went away with it.
What kind of music were you making before?
We were making more grime stuff. Dot Rotten and A2 influenced us heavily when they were making grime. The first tune me and my cousins made actually got played on BBC Radio 1Xtra with MistaJam; that was when I was around 15. I think that was the eureka moment where we realised we could probably make music and be good at it. When I got to around 16/17 I started to experiment with dubstep and other sounds but I always wanted to make garage, just didn't know 'how'. I'd always been brought up around garage from my God-brother - he always used to share music with me. He gave me my first grime CD, by DJ Semtex - grime Wave - and he showed me other UK garage tape packs. When I was around 17 or 18, I made a tune called 'Hold Tight' and learnt how to do the drum patterns and organs. Once I understood that, I was like "Cool, I've got the formula now!" I just kept applying that formula over and over until I learnt how to make garage tunes properly.
garage has seen a resurgence in the last few years. Have you always been making it and keeping it hidden away for its inevitable comeback?
There was a time, maybe two or three years ago when I first moved to London, I remember when Disclosure came out with 'You & Me'; it was then that everyone said "Oh, garage is coming back, it's coming back to its heyday." But then nothing really happened with it, it popped up for the summer, a few people played shows but that was it. I've always been trying to make garage. I made my first garage tune in 2011 and ever since then, I've been trying to be consistent with my releases regardless of whether it was coming back or not; it's just my love for the genre. I wouldn't say that garage died or anything - I don't think a genre can ever die because people will always listen to it, producers will always make it and DJs will definitely be playing it, but I think there was a time where it suffered and garage like grime was a dirty word. I don't think people really listened to garage that much for a while and I think you can see that in events like garage Nation and UKG Fest, the crowds were a little bit older. A lot of them probably remember when garage was popular the first time around and want to reminisce a bit back to that time. But what I'm trying to do is give people my age and a bit older a taste of that - those old Craig David records, MJ Cole, Artful Dodger, Wookie etc - but with other garage influences I have like Groove Chronicles, Large Joints. You still get that feeling but it's still current, It's not like living off of nostalgia.
Being so young, how did you get into garage? It probably wasn't as prominent as it is now when you were younger?
I don't know if kids still watch music channels like we used to but when I used to come home from school, it was always a struggle. I'd always fight with my sisters, flicking through channels but it was So Solid Crew's '21 Seconds' - it came up on MTV Base and the video scared me, I did get very shook but I was like "Yeah! What is this sound? This is mad". That was when I first met garage in full force and I was in awe more than anything. My mum would always tell me to switch it off but there were set periods when you knew the music channels would show more "urban" stuff so I would always run downstairs to catch those few minutes. That was probably my first experience with garage but then my God brother introduced me to more later on.
You're originally from Bristol, which has its own strong musical history and even now, there's a lot of up-and-coming talent coming from that region. Do you feel any additional pressure to live up to the reputation?
Being from Bristol is cool, it has that sense of hype and buzz to it as the city is known as a hub for music but I'm just trying to focus on being the best that I can be without living off the back of being from a particular place. If anything, being from Bristol drives me to emulate the success of artists such as Roni size, Joker, Massive Attack, Breach and the achievements My Nu Leng are making now. I love going back to Bristol, I love playing there as well but being the kind of person I am, I don't really have a set home - I'm constantly on the move. My home is in my backpack with my laptop and my headphones! [Laughs] I don't think I have any pressure. I think it's good having competition, competition is good. With my last release with Notion, we were talking about how prior to our collaborations, I sent him my city breeze release and he saw it as a catalyst to up his game, and likewise, when he sent me his release and I said "ok... my levels need to be upped". That friendly competition really pushes you to better yourself and get to where you want to be. That's what I enjoy about being in both Bristol and London - the rivalry/friendly competition with other producers.
Who would you consider to be your competition?
I'm just aiming for the top so I wouldn't say that I have anyone that I'd pinpoint as "Oh, I'm against them" I'd say I'm not really competing against anyone. Where I want to go and what I want to achieve will be different from other producers so for it's more of a journey and it doesn't matter how and when you get there but getting there is important! I think I'm just competing and fighting the stereotype of what garage is, like, the common conception of garage. Most people think garage is just Craig David or it's just for the weekend. I think it's about getting past that misconception and cheese that you can only listen to garage when it's Craig David or on a certain occasion because you can listen to garage at any time the same way you can listen to grime any time. With garage now, apart from the few people who are making it, it's still the same names like Artful Dodger, DJ Luck & MC Neat etc. who dominate the DJ circuit. Obviously, they've made their tunes but that was 15/16 years ago. There needs to be fresh blood and revitalisation for the sound and audience to move forward.
Does making garage limit your output? Do you think it forces you into a box?
The year that grime had last year... grime and garage are like fundamental UK music genres so garage should have had the same year grime did last year but it didn't. That's what I mean by the misconception of what garage is; garage could have gone hand in hand the way grime did but it didn't. Making garage hasn't limited my output but it's easy to get sidetracked into the same old system of making a garage song with females vocals/ chops. I feel as if that era of MC's like Creed, So Solid and Kie spitting over garage needs to be revisited. I'm working with a few MC's now to try to fuse that grime and garage sound so it is hand in hand and so it does progress as a "UKG" movement rather than having grime on one side and garage on the other. That's what I'm trying to do anyway; trying to push it forward.
Who are you listening to at the moment? Who are you championing?
For more DJing purposes, when I listen back to garage tape packs, I listen to a lot of Tuff Jam, Matt Jam Lamont and Karl 'Tuff Enuff' Brown, as DJ's they're my biggest influences, especially Karl 'Tuff Enuff' Brown, I feel like his style and influence in garage is often overlooked by the popularity of DJ EZ. I'd like to see people broaden their horizon, the same way they do with grime. People used to think grime was just Dizzee and Wiley but now there's Stormzy, AJ Tracey and Novelist; Skepta is finally getting the recognition he deserves so the spectrum is a lot broader than it once was. At the moment I listen to quite a lot house music too so Kerri Chandler - he's a really big influence for his melodies because it's easy to get lost in the bass sound, especially when you're making club music but with Chandler, Masters at Work, 95 North, there's a lot of melodic influences and that's what I'm trying to get into my music as well so it's not just for the club. Producer wise I really like Notion's style, it's clean and it's got a melodic influence to it too and that's what a lot of people in club music aren't doing. I've always been a fan of Royal T, Flava D and DJ Q's stuff. Moony and ShiftKey are producers I'm feeling right now.
In terms of your own releases, are you looking to get signed at some point or is that not on the agenda for you?
At the moment, I just want to develop my sound until I'm happy with it and be at a point where if people and labels are interested, then they're interested. There have been small rumblings but right now it's only about making the music I want to make. I've got a platform to do it with, with my manager Gil, so it's just about making what I want to make and releasing it when the times right. I've got people who want to listen to it, if I'm happy with it, hopefully the people listening to it will be happy to. If it means getting signed or people becoming interested, that's good but I wouldn't say that's my motivation for the next year, I just want to keep the good music flowing.
What are your plans for the rest of the year? What are you working on?
I've got a single coming out soon called 'Take It Easy' which samples an old garage tune by Jameson. I've taken the vocal sample and given it a 2016 flip with the best of grime and garage as well as my own influences. I've got a few things in the pipeline with some exciting artists and producers but the main focus will be my EP. That's going to be my showcase of everything I've been doing up until now, so I'm trying to bring all my garage, grime and R&B influences into a six-track body of work. I've got a few festivals coming up and some exciting dates across the UK / Europe.
Do you like the live element of it all?
What I love about DJing is the intimacy between myself and the crowd. As a listener, when you go to watch someone DJ, you want to have a good time but you also want them to educate you a bit like, "yoooo??, what tune is this?" If I can provide that, then I've kind of done my job. I love the live element, it's fun. Like I said, I love travelling - it can get lonely and isolated at times but I love the live element. I almost enjoy it more than producing.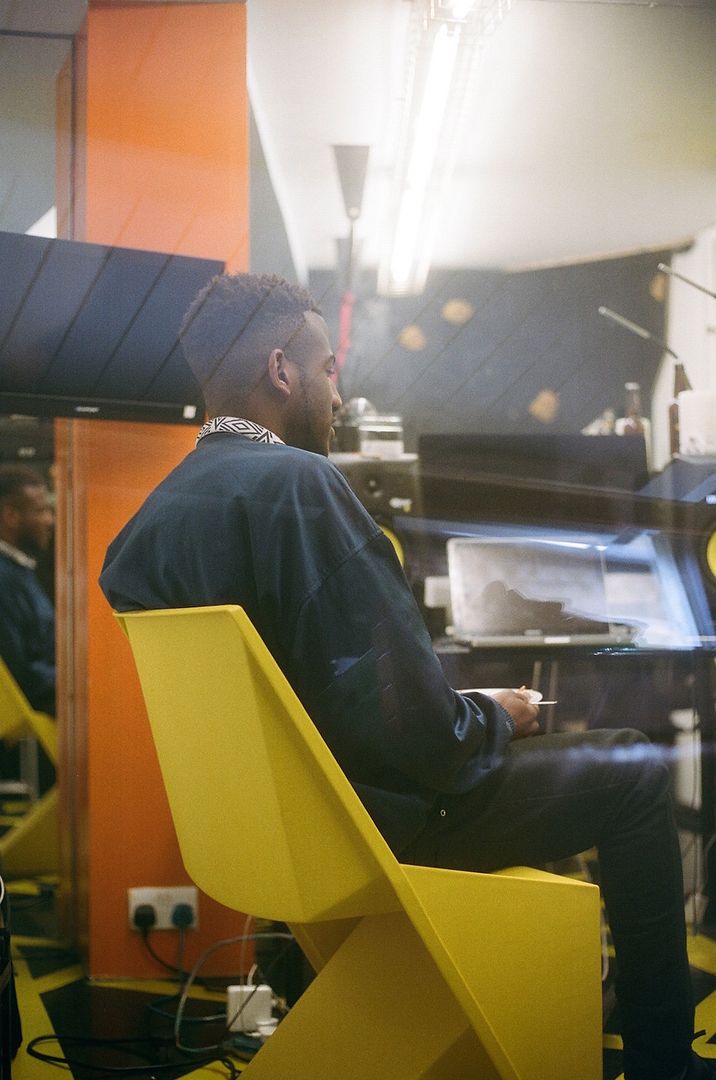 There's a lot of talk about the importance of radio - at least on a national level - and whether it's still an important aspect of the music industry. As a DJ, what are your thoughts on the current state of radio? Do you still see a place for it?
100%! Look at the rise of Radar Radio in the last year or so... what I think Radar did was capitalise on the gap in the market left by Rinse when they went from being a pirate to a legal station. Rinse, Kiss, BBC Radio 1Xtra, Capital Xtra, these all went down a more (hate the word) but 'urban' route in terms of their output so there was a gap in the market for a platform to showcase new, up-and-coming underground artists, producers and DJs. I think Radar came in at the right time and they've got the right people there. Nevertheless, the Internet has made things so much more accessible that yeah, maybe you don't have to use the radio specifically to find new music. You've got the whole internet available to you! When you look for stuff now, you might look on SoundCloud before you check out the radio. I think SoundCloud would be my first outlet to see what new music is about, then I'd lock into to whoever is on Rinse, 1Xtra or Radar.
There's also been a lot of complaints, more so online, about DJ's and producers remixing what seems like the same bunch of '90s R&B/Hip-Hop/pop classics into cheesy house records. What are your feelings on these?
I think it's a lack of creativity in the sense that there's so many talented R&B singers/songwriters out there in the UK alone - why not sit down with a songwriter, write that banger and turn it into a song rather than just regurgitating what's been done maybe 10 or 15 years ago? It just ends up being a cheap imitation rather than having real substance.
DJs often complain about "celebrity DJ's" who come along and think they can just play a few records in succession and call themselves a DJ, in some cases taking away work from people who have spent ages perfecting their craft. What are your thoughts on that?
I can't speak for all of them but if someone has a genuine love for the music, and you just happen to be a celebrity, then cool; if someone genuinely loves and respects the music, I'm not going to despise them or talk bad about them because they want to become a DJ. At the end of the day, music should be shared and enjoyed. If you're a celebrity or not and want to be a DJ, as long as you have a genuine passion and care for music, then why not?
What would you like your musical legacy to be?
I think I want to be known for revitalising garage and fighting the misconception. I want to help people broaden their views on and open their ears to what the rest of the garage genre has to offer. If I can do that, keep my sound authentic and maintain longevity, I'll be happy.
---
Conducta's latest release 'Take It Easy' is out now and available as a free download from conductamusic.com. You can catch him live alongside MJ Cole at The Nest in London on May 29.