The orange sun is setting into the Adriatic Sea, off the coast of Pula, Croatia as we pull up to the Park Plaza Histria. In a few hours, Damian 'Jr Gong' Marley will perform to a crowd of hundreds inside the heart of a 2000-year-old Roman coliseum at Outlook Festival, playing old and new material within the ancient monument, as the conquering Lion of Judah flag waves and the bass crashes against the historical stone. But at the beach-side hotel, all is calm and quiet amongst the purple and white flowers, as the reggae icon saunters into the room, his dreadlocks swaying just above the ground, under a hat that reads 'RESPECT.' The word feels redundant in this space. It would be unfeasible not to.
It's been eleven years since Damian 'Jr Gong' Marley released a solo album. Since then he's unapologetically offered genre-blending material alongside artists like Nas, Skrillex and Mick Jagger. But upon arrival a decade ago, Welcome To Jamrock secured Gold plagues, Grammy awards and claimed a singular identity as a timeless reggae classic that has since carved Marley's own legacy in the music world, independent of his father's. And it's a legacy he's hoping to add to once again with its solo follow-up - the release of his forthcoming, largely self-produced album Stony Hill, which looks to bring Marley's sonic saga full circle and back to his roots.
Congrats on the forthcoming project. When it comes to your legacy, you obviously have such an intense long-standing one already. In the name, alone. So what does this new album represent for you and what you have left to do?
For me, I'm very excited. It's been like 11 years since I sold an album. So for me, it's really just another opportunity for me to express myself. It's another notch on the belt and another step forward, I should say. Each time you put out an album, you have an opportunity to grow and hopefully you get the opportunity to introduce yourself to some new fans. Where my fans are concerned, there's anticipation for the record. Likewise, with myself. So I'm looking forward to all of that.
And you have a lot to say. Obviously with the first single, 'Nail Pon Cross,' it received a lot of feedback with not only the song but the video you released to accompany it. What was that process like of writing that song and releasing it despite any criticism with your message or despite what the outcome would be?
Well, to tell you the truth, especially when it comes down to songwriting, at least for me, you don't really think so far ahead. You don't think so deep. For me, I'm just speaking about how I feel in that particular moment. When I wrote that song 'Nail Pon Cross', it wasn't really about anything global. It was more about home-based judgements. But it just so happened that when it came out, it was relevant to global issues. And I think where the visuals are concerned, I think the song can really speak for itself in terms of being nailed to a cross so we just took that lyric and made it into a video.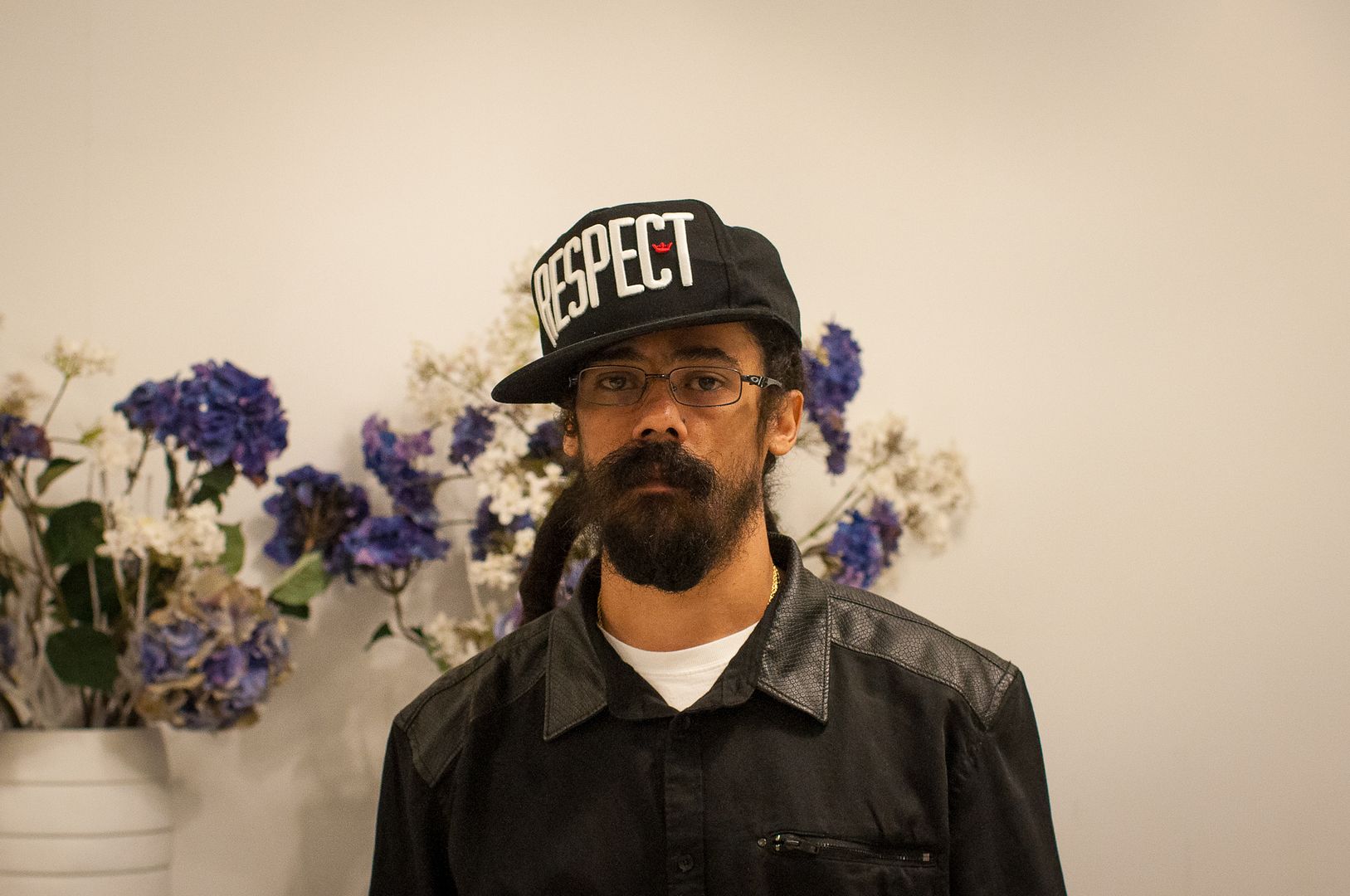 I read a recent interview where you stated that the irony of the video and the controversy that came with it is that you were being crucified for being crucified. So what was it like to handle all of that feedback and criticism and how did you deal with that?
I kind of expected it, to tell you the truth. I know how people get touchy when it comes down to using certain kind of images, especially in a strong way. So I was expecting it. I see that now that the video has come out in its full length, people can hear the full song and maybe understand a bit more about what the song is really dealing with. It's not really trying to re-enact the crucifixion of Christ. It's just re-enacting the crucifixion of hundreds of thousands of people who were crucified on crosses. The biggest thing for me is that it sparks conversations. People are noticing. And they're noticing on a level with the kinds of conversations that they're having. It's what I would hope for.
Musically, you've always been a risk-taker. Look at the collaborations you've done with artists like Nas and Skrillex. When it comes to this project, sonically, where did you want to take it?
This project, in a sense, we kind of took it back to the roots. I think I have a bit more roots music on this album than my previous albums. Because we've done so many collaborations and working outside of the box of reggae music, I kind of felt like I wanted to come home a little bit with this project. And I don't have too many collaborations on this project. For the most part, it's myself alone. I have one song with my brother Stephen. And I have another song with a yute named Major Myjah, who is Bounty Killer's son. Again, this one is kind of more of me getting to express myself more by myself.
And what are your thoughts on this current wave of integrating reggae, dancehall, or afrobeats into pop music at the moment. Whether it's Drake, or Justin Bieber that have been making what the mainstream likes to call "tropical house," what's your take on the difference between cultural appropriation and appreciation when it comes to reggae in pop music?
I never get too carried away with labels and semantics. A lot of it is marketing and a lot of it is people trying to put things in a box. Everybody knows it's reggae. Where Drake and those guys are concerned, they've sampled people from Jamaica. It's not like they're running away from the fact that it's Jamaican music or those roots. For us as reggae musicians, it's just a good indicator of our value and what our music is worth and what it's capable of being. I think that we should be inspired by, not just the music our people are making, but also business practices. How to conduct themselves and how to market the music and learn from that side also, because I feel like that has a lot to do with it. Drake's records and all these records are not just going number one without anyone working the record. So all of this is very important. Again, just be inspired by it.
And when it comes to your legacy, what has inspired you recently that we're going to hear on Stony Hill?
A lot of growth. My last solo record was eleven years ago so I've grown as a person. I'm trying a lot more singing on this album, so even in terms of vocals or as a performer, I'm trying new things and trying to grow that way also.
What was most challenging for you?
Just getting going. For me, the most challenging thing was just getting over my own self and the anticipation of the record. It's been such a long time and I wanted to make sure that the record is as powerful and as strong and for all the anticipation, I wanted to make sure that the record was well merited. So trying to please myself in terms of expecting a lot from myself was probably the biggest obstacle.
Stony Hill is scheduled for an Oct. 28. release