How does one describe Espa? That's a good question. Personally, I'd call her something like a musical kaleidoscope; you turn it, you'll get one sound, turn it again and you'll get something completely different. To some, this could be quite jarring or disengaging but it's her varying sound and fearlessness with experimentation that makes her exotically dissimilar from her peers. Music runs through her veins; her grandfather played with musical greats such as Frank Sinatra, Shirley Bassey, Tom Jones and Barbara Streisand; all of whom are now among her musical inspirations. Espa was born to do this.
It's been two years since her mysteriously whimsical introduction with 'Apartment 2F' and its accompanying bizarre visual, which didn't offer much of an identity. Yes, it was a woman - a multi-coloured woman - with intricate braiding but little else. The follow-up track and video 'Your Ghost' offered a little more in the way of an introduction - a glimpse of a face and an accompanying story. The book of Espa was slowly beginning to open and expand.
The subsequent 150th & Broadway EP that followed details a young woman or even a young girl's journey of self-discovery and name checks a particular place in New York that Espa moved to after graduating from university and features production from long-time collaborator Erick Arc Elliott. The follow-up, LG60, reflects further on Espa's early experiences, partly influenced by her time at college, but also offers another open window into Espa's world. Still somewhat hidden from the public eye, guarded by crystals in a stunning design created by Holly Silius and Espa herself and shot by Charlotte Rutherford, the musical soundscape streamlined slightly into a cosmic neo R&B-inspired collection with more of an underlying pop undertone, evident in lead track 'Orbit' and follow up 'Pray For Me'.
Espa soon challenged her apparent hidden agenda face on making a full on glam'd up debut in the video for 'Swan Song' alongside collaborator Giggs. It signalled the start of a new direction for Espa, one that we get to discuss in full back at her agent's office, mirroring our initial conversation some two years ago. Sat in a large board room, Espa is at ease, like always, happily chatting away to her PR rep discussing the unseasonal warmth outside while getting to grips with her new obsession, Snapchat. We eventually settle and reconnect with ease, discussing varying topics including self-discovery, her accessibility, future music plans and touring with Michael Bublé.
It's been about two years since we first met and discussed your early ambitions; what do you think has been the biggest change in that time?
My self-development, on a personal level. My music has definitely echoed it but I took a lot of time and effort to go in and do some self-work, which sounds kind of pretentious saying that out loud but it's really important for the development of my music to understand myself more. The experiences in my life, which have been quite turbulent and colourful so far; it's important for me to make sense of it all so I can use it best in my art and then make a difference to other people. I think that's the main thing. The sheer amount of song-writing that I've done. Like, I've written over 200 songs that are all pretty much produced, mixed and ready to go... but I've just been ploughing away, writing and writing and digging away then when I think that it's done, just going in and writing one more song and then opening the door to another sound world and it's just been a complete journey following it with my collaborations and really finding my place with my collaborators. It's trimmed down to two or three people now.
You've released two EP's since we last spoke - 150th & Broadway and LG60 - both of which are quite similar but still very different sonically. 150th felt like your whole journey to that point, whereas LG60 felt like you were starting again...
That's exactly it, you've just nailed it! [Laughs] 150th & Broadway was almost like, I felt the need to express what had happened so far and some quite turbulent things. Sonically as well - that kind of jazzier, chilled R&B flex which you get with 'Apartment 2F' and 'Your Ghost' - they were stories of the past and sonically respectful to my roots; more so than the stuff I do now. I feel like I need to put full stops behind things - musically and personally - to write a song about something and to put it in music is like putting a full stop on the end of a situation and that's kind of what happened with LG60 as well. LG60 was the classroom that I spent four years in when I was at music college, it was lower ground 60, it was this dodgy basement room with no windows with a dodgy piano in it and I spent hours, every day, in that one little room, those four walls, which is what 'Four Walls' is about.
I guess I'm quite a nostalgic person. I like to celebrate the past and in a way, the music gives me a chance to rationalise those situations, put it into music and let it be open to other people's interpretation so they can have their own experience with it, which is certainly what I do with the artists that I love and their songs, which is sometimes quite specific stories. Obviously, I can hear that it's Joni Mitchell's story in 'River' but it's translated in such a poetic way that I can let it mean something to me as well and that's my goal with everything that I do. The new music is looking to the future and it's about the present as well.
I'm glad you touched on LG60 because I was going to ask what that meant. I think a lot of people were curious about what it meant and what the significance was to you...
Both EPs, again, are full stops on their respective eras. 150th & Broadway was about my time up until I spent that time in New York when I just arrived not knowing anyone, got a cell phone and was like "Ok, I'm gonna do this, let's go, I'm so scared!" I looked into the eye of the tornado and just ran at it. Within a couple of weeks, I'd found that I was actually ok being on my own, I was ok not knowing people, making a new family for myself and I've done that. LG60 was putting a full stop behind my time up until graduating from college which was about two-and-a-half years ago now, which is kind of crazy. I feel like I've crammed in so many lifetimes already. Like, am I done yet? [Laughs]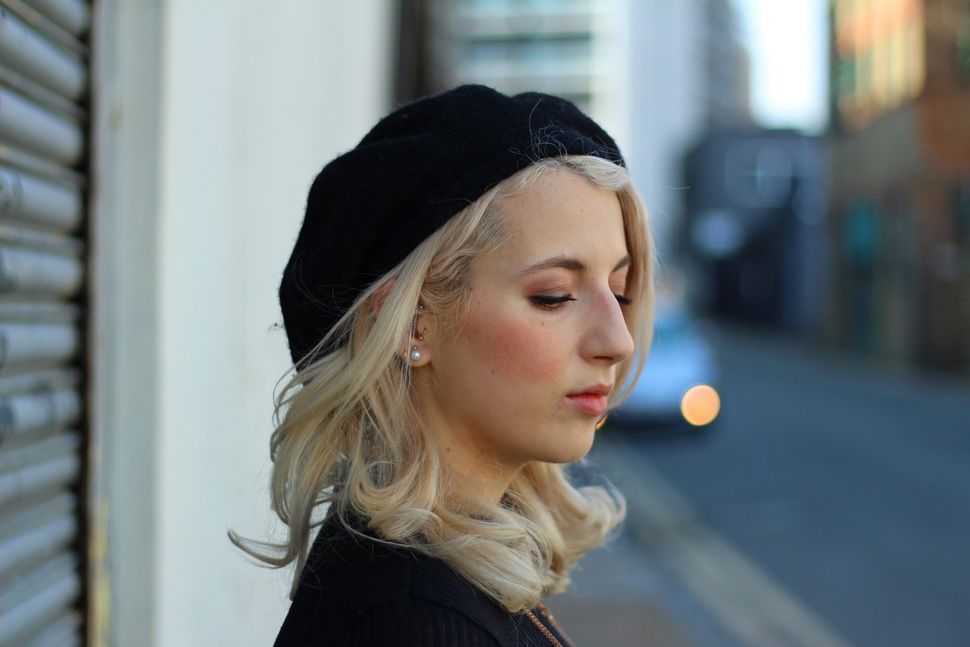 We also spoke about you suddenly becoming the "face" of your music. You said at the time that it was something you'd always wanted to do and that you were ready for it. Now that you've been "the face" and now that you're fully exposed and out there, is it everything you expected?
It's interesting because we talked about that back then and although that first video only showed glimmers of me, like actually exposing me, although both of those EP artworks have my face on it, you wouldn't recognise that face if you walked down the street because I did it such a way that it had glitter. A universe scape on the front cover of the first one and the second one I was covered in crystals, you look at it and you're like "there's a human being" but it's not recognisable so I gave myself away but kept myself private.
Only just now for this new single '141' and the new campaign that I actually put out a press image that was like "Boom; Hello, this is me" with minimal everything, just a T-shirt, jeans and minimal make up. That was a bit scary because I felt like I was stepping out from behind my art and going "actually, now I'm ready to take on being the human being in the art". You know how Sia does it - it's not about her, it's just about the music and the visuals, same with Björk, it's about the music and the visuals. But I don't want to be that artist, I want to be relatable and more accessible than that because I desire to have a really expansive career, to have my music be heard by many, many people and hopefully be of use to many, many people but in order to do that - I think - I need to be present, available, exposed and vulnerable, and I'm cool with it; I'm ready.
Your debut headline show at the Dalston Boys Club was interesting to me because it seemed so natural to you - almost as if you'd been doing it all your life, from the styling to your stage presence; do you have an alter ego when you're on stage?
No, there's not. I have been doing this for an eternity. I started performing when I was 14 years old. I have performed in front of so many thousands of people that it's unreal - I've always been in the background though. From singing backing vocals with Michael Bublé at the O2 for ten nights in a row when I was 20 years old - that's 230,000 people I've performing in front of just in that row. That's not meant to sound like "I've done this!" because I get so nervous going on stage doing my shows, I'm like "Oh my God, this is actually me." It's one thing singing backing vocals - you get to hide behind the artist, you're there with the girls, it's cool, you're making the money etc, etc, but the amount of weddings I've sung at, parties, corporate events, Bar Mitzvahs. literally everything. I've sung in front of so many thousands of people that have not given a flying fuck that I'm singing, that I've developed - for my own sanity - a way to still be in the moment, be joyful about the fact that I'm singing and have my sparkle be present when no one gives a fuck, that now people do give a fuck and come to my shows to actually see me, it's almost like, I'm so in my element and it's like all of that was my training ground for what I'm now doing that it does feel like I've have been performing for an eternity and it feels like finally I get given permission to really step into my power and to really let my sparkle show because people are ready for it. I think that might be what's translating and if I'm honest with you, doing live shows is really where I'm most at home in the whole existence of the planet earth. So maybe that's what's coming across.
I also wanted to ask about 'Swan Song' which I still love...
Thank you! I think it's probably my favourite thing so far.
How did that collaboration with Giggs come together anyway?
I think that's me all over. I'm waiting for the universe to open weird doors for me and I'm like "Alright, let's have a go at that!" Erick [Ark Elliot] and I have been working together for about three years, he's my guy and he doesn't really know what's going on, he's just like "Let's make a track, whatever!" He's great and I love that about him, he's just about the music and that's kind of how Giggs came on the track too - just about the music. I've been really lucky in that way, I've stayed true to who I am, made good music or what I considered to be good music and let people either endorse it or not, it hasn't been "Well, maybe if I sing this way, maybe I can get Giggs to rap on the track."
It just started off with me and Erick pissing about in his bedroom in Brooklyn. He said "Sing something" and I came out with this weird, jazzy melody and that's literally what you hear on the track. About six months later, when I came back - bearing in mind it was only a verse and a chorus, which is all that's on the track - it somehow got onto Giggs' radar, he had no idea who I was, he'd never heard of me but he called me. I think he got my number from my manager and he said "I don't know who you are but I love this song, you're gonna get a verse from me tomorrow," and I couldn't believe it. He told me then and there on the phone that he'd do whatever it takes to get the song heard and support me so he jumped on the video with me and he's supported me regardless. When he sent me the .wav file with his verse on it, after the first 16 bars I thought "Is he going to keep going? Oh, yeah he is!" It's more than just 'Espa featuring Giggs' it's a real collaboration; it's both of us together and he was kind enough to give me the title of it and to feature. Erick was just as excited when he found out Giggs was on it, he's really on the pulse with UK rappers.
It definitely feels like a real collaboration and not just adding a rapper for the sake of it. I think that's what makes it so unique.
I'm really glad that translates because I don't want to be one of these singers that are like "Let's get a rapper on it, that'll be cool!" It's not about that with me, it's about does it fit, are you into it, shall we have a go at it. I want to keep it authentic.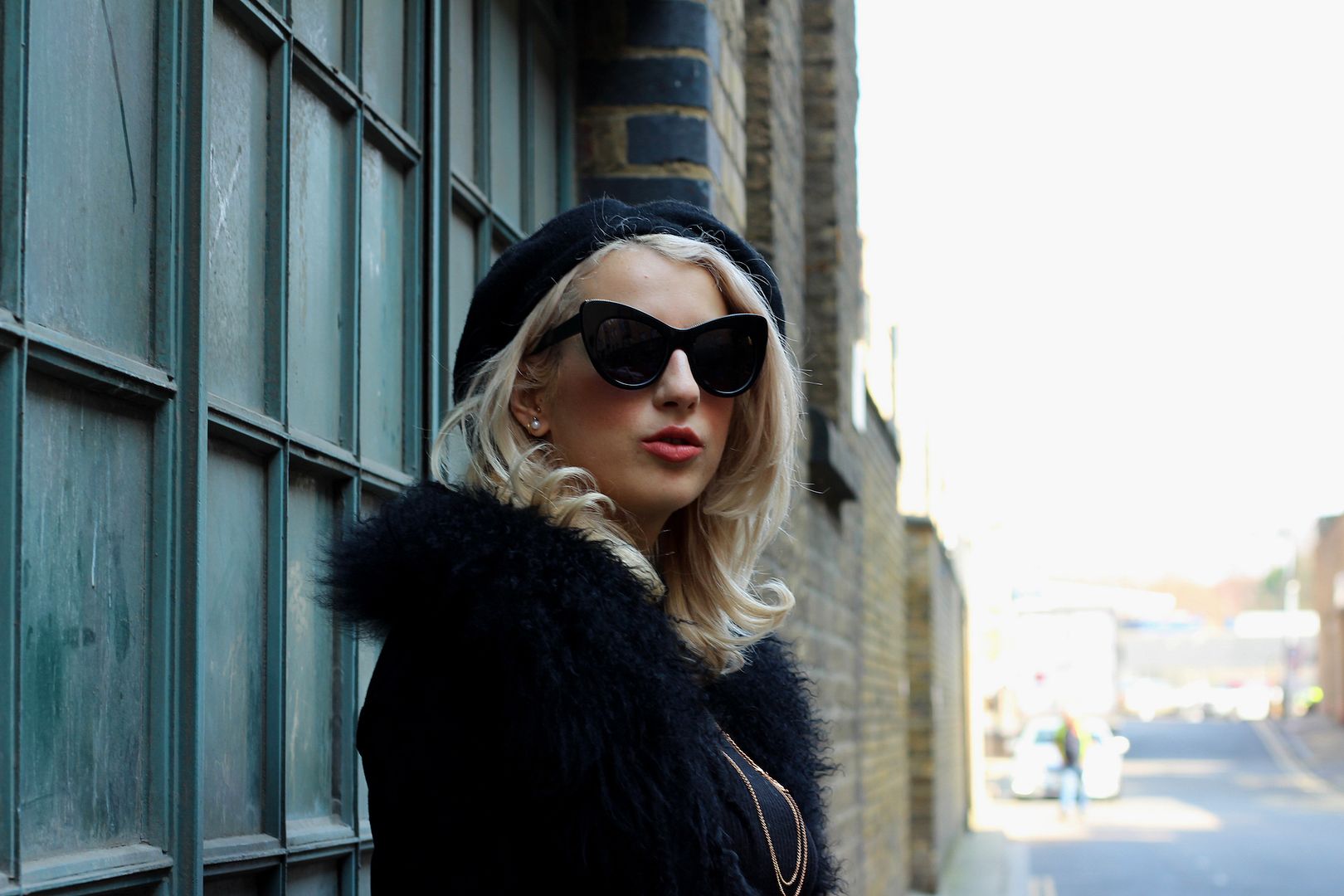 You've worked a lot with Eric Ark Elliot of the Flatbush Zombies and your respective sounds are strikingly different. I'm intrigued to learn where the two of you meet sonically and how that relationship works.
There's loads of stuff we've done that nobody has heard yet. Stuff that hasn't worked with the Flatbush boys, he'll send to me and see if it's something I can work with. Erick makes a beat every single day, he collects vinyl and samples all this weird shit. He'll be in Japan, pick up a bunch of records and he'll take them home, not even listen to them but he'll find something. That's how 'Swan Song' came about, it's sampled from a weird, Japanese classical record. But usually, he'll just send me things. He's a huge Amy Winehouse fan, a huge Björk fan, Meechy is the biggest Nirvana fan on earth and [Zombie] Juice is a huge [David] Bowie fan. Their influences are so unusual for rap artists that when I step in with my weird, eclectic mix of influences, it brings something else out of them and out of Erick that he doesn't get to do when he makes music for the Flatbush boys because they have a sonic image or standard to maintain with their fans because they're so cult now and of course they do bend. That's the test of a real musician; if they can adapt and collaborate organically with a different sound and it still feel like them but a different shade of them.
You mentioned that you've now managed to whittle down your collaborations to a select few. Who are the collaborators that you've stuck with?
Stepping away from producers, as I start to curate my album - if I can even say that because it still feels like such early days to be talking about an album - I am putting songs at the centre and the artists that have stood out to me for my whole life have been those big, pillar influences; Prince, Madonna, [David] Bowie, Joni [Mitchell], Jimi Hendrix, Bjork; these are timeless classic songs that you can take away from the track - some of them don't even have tracks like Joni - and they exist on their own as entities that will last. Like, Adele her songs her classics. My intention is to start everything around that and then build tracks around that - super fun, cool, relevant production lathered in my influences from hip-hop to R&B to jazz, but the song is where it starts at. I've been working with Linda Perry, I spent two weeks with her recently. I originally has two days booked in with her for my first ever trip to LA in January and then she and I got on so ridiculously well that she cleared her diary and spent two weeks with me. She cancelled Pussy Riot for me, I'm quite proud of that! She's invited me back and I'm going back for two weeks in April and it's such a crazy experience because she is the real deal. She's a Hall of Fame songwriter, she's been doing it for so long now that she just doesn't give a fuck! She just sits at the piano, pouring her actual heart out because there's no filter anymore - she's in such practice of it.
On the first day, we started writing this song called 'I Need Love' and it was the most honest expression of what humans desire - even talking about it now makes me quite emotional because she just nailed it. What she did with me was help me subtly get into a position where I was able to get rid of all the bullshit and all the barriers and go to my true self. They're just demos with guitars or piano and a voice so who I get to help me produce them because I'm not willing to have them go on the record like that, is a different story but I'm not even thinking about that yet. I would really like to work with Dave Okumu, I think it would be a really nice collaboration. I've been following Dave's work for years, with Jessie Ware, The Invisible, Kwabs; who's my best mate, Rosie Lowe, I think we need to work together and I think he'd be really cool to produce the Linda Perry songs because they're such fully formed, proper pop songs and with his magical touch, they could be quite crazy.
I've also been working with Tim Deal, who's also known as The Dealer. I've known him since I was 14 years old, we used to play in the same Jazz band in our area, then I left when I was 15 1/2 or 16 to boarding school and we lost touch until I was 21. His then-manager tried to sign me and was like "Oh, go work with my guy, he's called The Dealer" and I was just like "Ok." I turned up at his house, he opened the door and Tim opened the door and he said "Your Espa?" and I said "You're The Dealer?" It was like actual magic and he really is my partner in crime; he's like my daily guy now, who I speak to about everything. He's like my brain husband; we finish each other's musical sentences. We've written over 30 songs together.
Tim (The Dealer) also did the new single '141'. 'Swan Song', like '141' seems to be separate from any project. Is there one in the pipeline?
No. 'Swan Song' and '141' I feel are the bridge and signposts the journey from those EPs which were more experimental, over into my 2016+ sound, which is more firmly rooted in pop. Working with the likes of Linda Perry, I really want my sound to be a really accessible sound that's not too niche that it makes people feel like its elitist, which is can be in this left-field, electronic R&B world, you can cut off quite a lot of people. It is important that when I do release this music that is more commercially rooted, it's absolutely smothered in my influences - covered in Prince-sounding guitars, 808s, jazzy elements but the songs stand on their own as sing-able, catchy, accessible songs. 'Swan Song' into '141' is my bridge so now I'm just going to release singles, see how they go because I don't have a grounded plan but I just want to keep building until I'm ready to put out my album, which is literally right now! [Laughs] I'm already in my head into the second album! [Laughs].
What else do you have planned for the rest of the year? Any more live shows? Touring?
Yeah, live. There's a lot of weight on live this year because I haven't done enough! I get that I have to play the game but I want to do it all now! [Laughs] I'm doing my first festival season, they're not all confirmed just yet but I should be doing loads. It's likely that at this stage I won't be playing to massive audiences, it's more just about getting me out there and feeding the name in and getting my music heard by people who wouldn't necessarily come across it. Live is where I'm most thirsty so it's putting out less music because I put out two EPs, plus the Craig David cover, plus the singles but it's more like spreading it. I want to perform more. I think I'm also going to do some support shows, I'm supporting Maverick Sabre on his upcoming unplugged tour. But the idea is just to be smashing in as many live shows a possible and getting used to it because even though I've done hundreds and hundreds of gigs, being the artist is something I need to get used to. I just want to do everything.
Espa's single '141' is available now on iTunes, Spotify and all good digital vendors. Espa is currently supporting Maverick Sabre on selected dates of his Unplugged tour. Details are available on his official website.