2015 was a memorable year for music releases. From Kendrick Lamar to Florence and the Machine, the year was filled with artists pushing the envelope of what a pop song could be. One of the massive standouts overall was Get To Heaven by Manchester's Everything Everything. With their third release, the experimental pop band created their most challenging piece of work, a collection of songs that never once aimed to compromise for easy-listening. The songs off the album delved into serious themes such as big pharma, classism, the rise of the Islamic state, political unrest, and all this while still pushing the boundaries of what a pop song can be.
While in the United States (opening up for Welsh band The Joy Formidable) we had Ken Grand-Pierre sit down with frontman Jonathan Higgs, to find out how Get To Heaven came to be. Also shared with us by the band are some tour photos taken whilst on the road, showcasing their eye of the United States.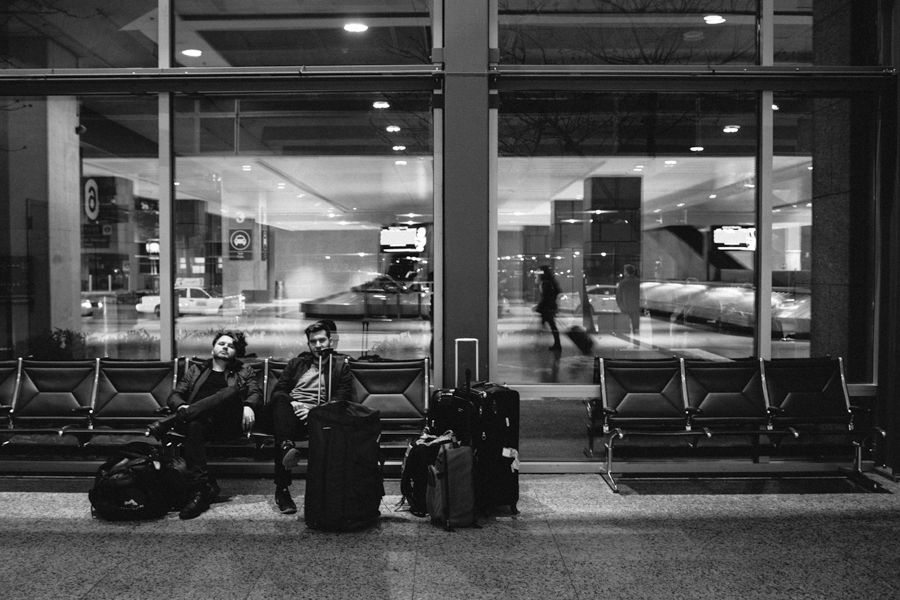 What's stuck with me over the years about Everything Everything is how each album is distinctively different, yet retains characteristics of the bands sound. Do you feel the albums have been informed by one another?
Yep, the first was a reaction to the state of music around us; we wanted to destroy everything and came out of the box all weird. The second was a reaction the first - an attempt to straighten ourselves out and be taken more seriously, we felt that our first album had been too silly in some ways, and the third was a reaction to the second, we found album two a bit too sombre and slow - we wanted fun and energy and anger to return. It's a kind of cycle of learning.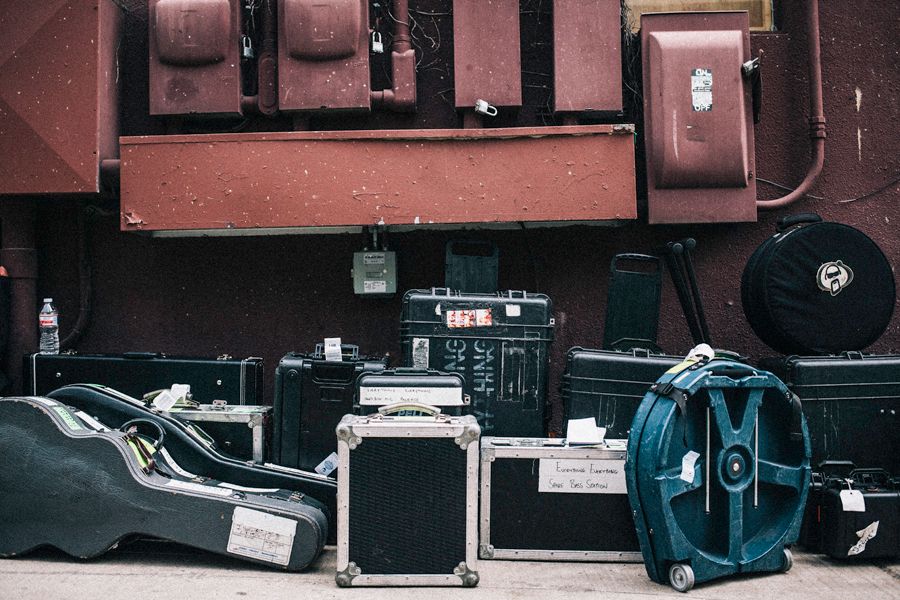 Touring for Get To Heaven allowed you guys to have a full on lighting rig, that really brought the album to life (courtesy of the brilliant Squib). Does it feel that the live show reflects what you aim to convey on record or will they always be two totally different worlds?
With Get to Heaven we were able to bring a lot more of the album ideas into reality, much more than the previous albums. Mainly this is because the album itself was much more theatrical, I was playing a character a lot of the time, and live we really amped this up with me wearing a priest's robe and lots of stage/lighting direction around building a sort of cultish atmosphere.
Most would say that an album's meaning changed after touring it, and seeing the reactions of crowds. Do you feel this has been the case for you and Get To Heaven?
In some ways, sure, in particular the way 'No Reptiles' connected - that really surprised me. With Get to Heaven there's a lot of narrative and meaning that we put out there, and I was really happy that people picked up on all of it and brought it to life. The meaning of the album hasn't changed for me, but it's added a huge wedge of new understanding between us and the audience now - they get us, we don't feel like we have to spell it out and compromise. It's really cool.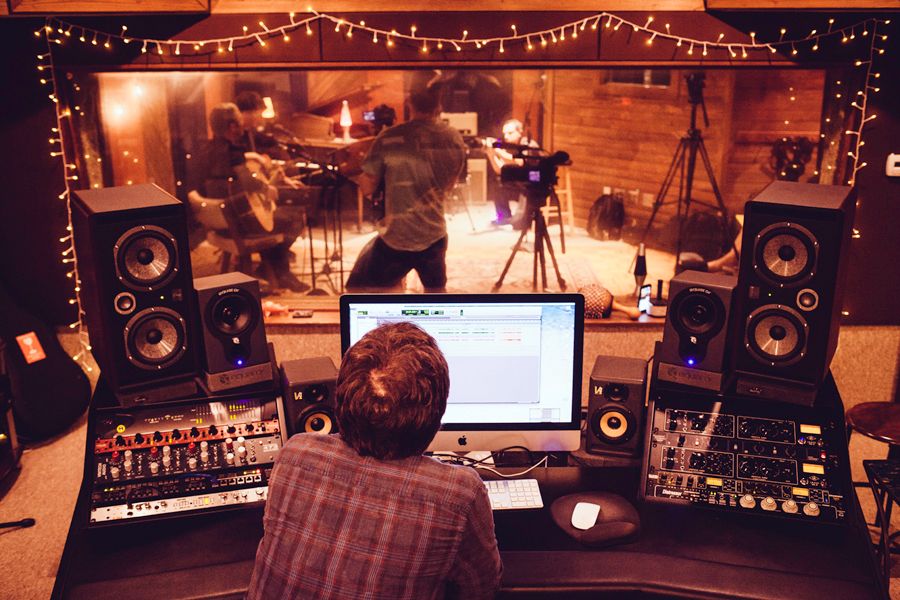 It's been interesting to me seeing how the music of the band has been digested and responded to over the years, particularly with Arc. If there's one thing I find to be a signifier towards your music has been progression. As much as Get To Heaven is an observation album, I'm curious as to how much was it informed by the creation/touring of Arc?
After touring Arc we made rules for our new album, no quiet songs, no tenderness; no more than 11 songs (despite what the 'deluxe' versions give you). We felt our shows were lacking energy after Arc and wanted to inject a new fire into ourselves. Another big difference with GTH is that we made a lot of it ourselves, and that taught us about our own abilities in a great way.
At this point of your career, I'd feel it's safe to say that Everything Everything not only has a distinct sound, but also a way of executing songs that are very particular to how you make music. I'm curious, do influences still play a part at the pre-recording phase when it comes to making albums or is a lot of it inward for you?
Yeah I think you have to have influences coming in to make good art, there are a million examples of bands that closed themselves off and made the same album forever. Nobody wants that.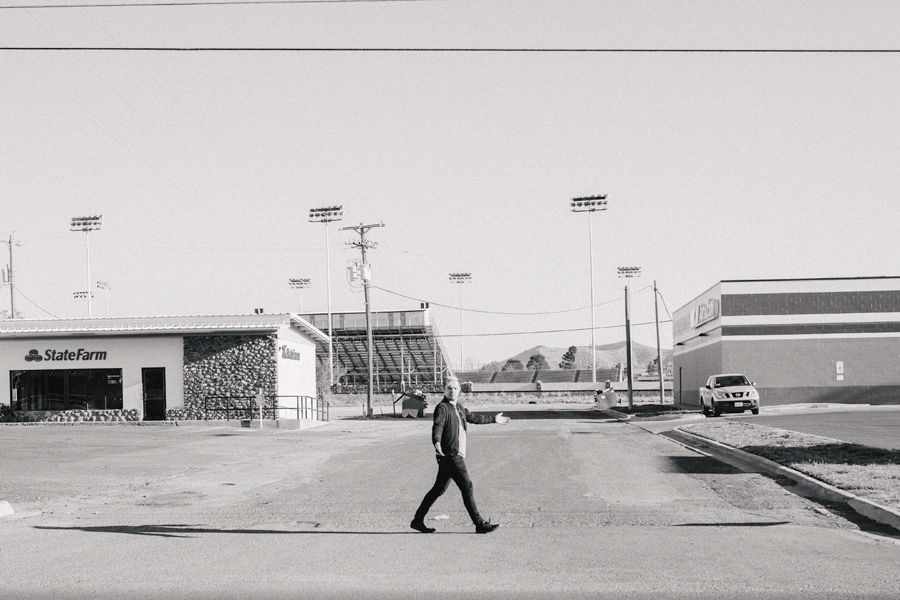 How much collaboration went into making Get To Heaven among the band members? It feels like all your personalities and sensibilities found its way into the record, rather than just Jonathan leading the ship, sort to speak.
Well it's a weird thing, being in a band. Every decision has to be made by someone, and you can't get there if everyone is on a different page. It's those different pages that make things interesting though, and make for good art. Over the years we've arrived at a very productive system of making music, where we all know what is expected of each other and we all can feel ownership of what we do. When you have a runaway 'captain' you start getting into trouble, and bad morale just makes crappy music - we are good at calling each other out.
Another aspect that I've enjoyed about the band over the years is how well thought out the singles have been (particularly with Arc and Get To Heaven). Not in regards to selling the band, but in painting quite a cohesive picture of what someone might expect when delving deeper into the albums. What's the process like to choosing the singles for the band, because it does feel quite well thought out.
I always want every song on every album to be a single. Usually there are some obvious radio-friendly songs but we try to make something of a spread. Single choice is hugely important and we don't always get it right - you find audiences falling in love with songs that we totally underestimated. Always learning.