"If you're not used to hearing this kind of music, you will say that's noise, that's annoying, and then there comes a point where you accept the noise… and think ok, this is normal. So there is a barrier. if you can cross it, you will start to hear other things."
Lucia Rivera is sitting in the garden of a pub in Stoke Newington in London, with her partner Lawrence Chandler, telling me about their brand new band, Happy Families. The duo are the newest addition to the ever expanding noise-rock scene – or shoegaze, psych, garage – depending on how you like to label your genres. When we meet they have been rehearsing for their first foray onto the London gig circuit, which coincides with the release of their debut single on Sonic Cathedral 'New Forgetting'. It is a great shimmering, blurry piece of psychedelic pop, covered in noise to an extent that most people seem to shy away from nowadays. Think very early Jesus and Mary Chain with some Phil Spector in the mix.
Lucia is new to the music world. She is from Gijón in northern Spain and came to London to do an MA in Fine Art. She tells me that she has "made some sound pieces but nothing really set to music per se," and these gigs will be the first time that she has ever sung on stage. In contrast Lawrence has a lot of previous form, not least as the main person in the acclaimed late 90s act Bowery Electric, a band often cited as the bridge between the likes of My Bloody Valentine and trip-hop and dub. Since then he has kept a low profile, so what happened to Bowery Electric and what has he been doing since?
He laughs "Well. It has been a while! We were on Kranky for our first record Beat and then it got licensed to Beggars Banquet, so we ended up signing to them– we put out a remix record from that, with mostly English musicians like Colin Newman(Wire) and Robert Hampson (Loop) as well as the Lushlife album. We toured after that and then it just didn't continue. I was still in New York and I just thought I need some time off, I fact I think it was more like I was done with it and it was time to move on to something else so I went to Julliard Music School, which meant that I found some of the Bowery Electric harmony stuff a little difficult to listen to in retrospect! At the same time I started working for Philip Glass at his Looking Glass studio, I really enjoyed that."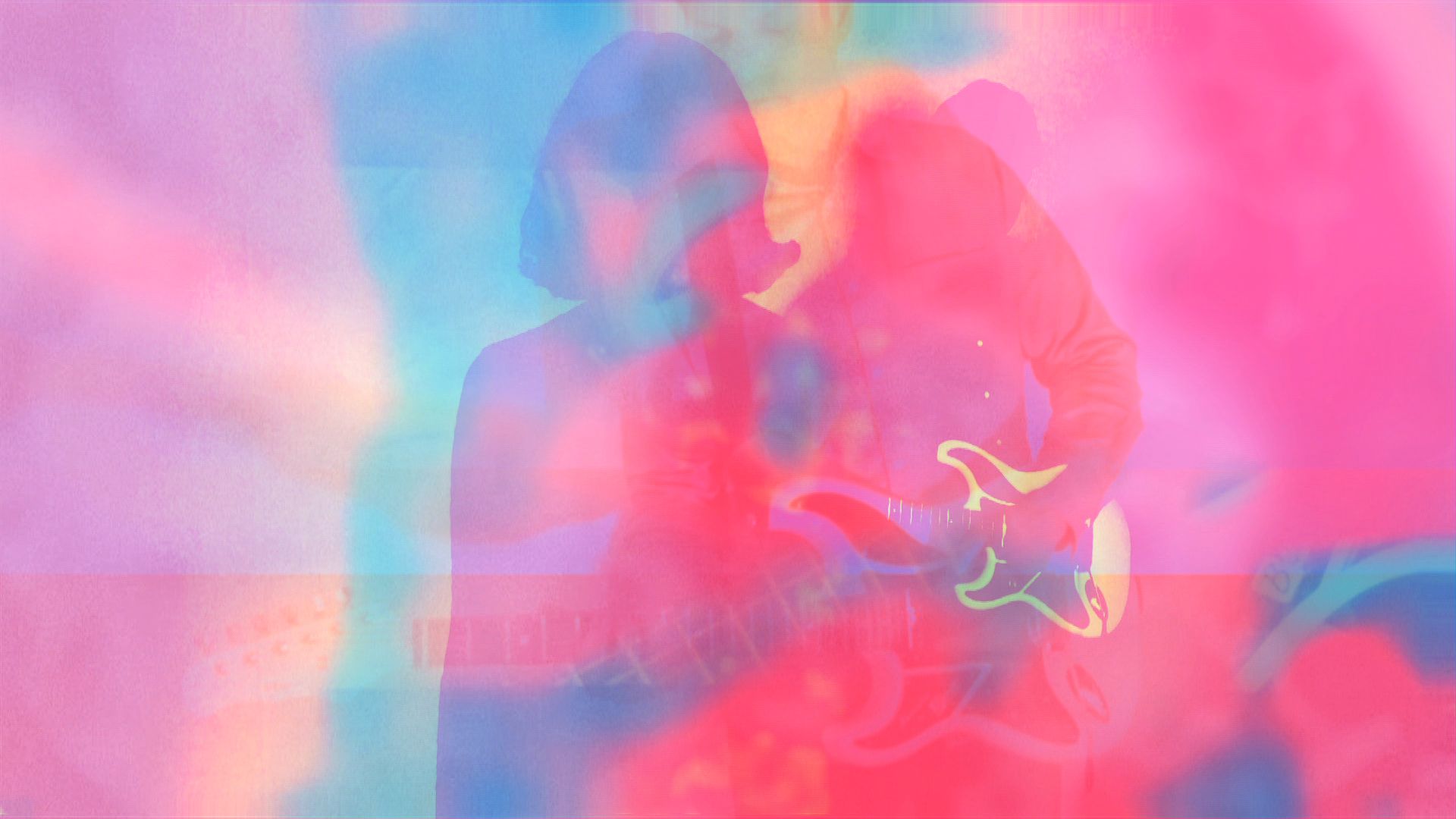 This is not exactly the typical "indie band breaks up and goes separate ways" story that you might expect. He then visited England for The Deep Listening Workshop with Pauline Oliveros in Devon. "It was really amazing," he recalls, "I was with around 20 other composers, and I guess I wasn't really all that confident about my drone music. I had such a really great response and it made me think that I should find an environment like that to work in. At the time they had a music college in Totnes and I was really interested in that, but they were moving the college so I ended up at Goldsmiths, which was an interesting experience because the tutors there were more into New Complexity which was the opposite end of the spectrum from where I had come from, but then Keith Strickland who wrote the book Minimalism tutored there as well."
So from there how did he get back into making noisy rock music?
"I had been commissioned to do a piece for the festival of minimalism at Kings Place here in London," he explains. "I thought it was for two pianists and that it would give me the opportunity to do something different. I had been working on piece for piano for a month or so, and I got in touch with the curator, and it turned out they were really expecting a piece for a "rock ensemble"! So I did that, and it felt like a good direction to be going in and I started working on some rudimentary songs at home, and then I convinced Lucia that she should sing. This was just over a year ago, and it was really relaxed and we didn't have any specific ideas, we just wanted to write some songs together. Within a couple of months I got her a keyboard for her birthday, and she has a really good ear, from listening to music like a fan all her life. In the beginning we were both singing but I just found I liked her voice better on the songs."
Lucia continues, "I never made music before, and we were just playing around with sounds which became something more. I never sang before but it just felt natural."
"I think meeting Lucia and going back to Spain was something else that really fuelled my excitement over making rock music again," says Lawrence. "Her town, Gijón, which I had never heard of before, has an amazing music scene; there's a really cool record shop and all these clubs. One club in particular, owned by this French guy, not only could he talk about amazing and obscure music, he could pull the vinyl out and play it for you. On the first day I walked around town, I saw at least two Spacemen 3 t-shirts. I'm friends with Pete Kember so I contacted him and said "if you haven't played in Gijon I think you need to go there, you'd do well!" I think it's fair to say that garage music is a pretty big deal there and she has a friend who has an amazing analogue studio."
Lucia takes up the story. "We tried some analogue recording there. We were figuring out how to make this rock band work and we went to that studio and he has real reverb plates for instance, but we weren't speaking the same language in terms of our references and we realised what we wanted to achieve with our music was not going to be possible there, so we started working more on our own and recording ourselves."
Lawrence agrees, "We're analogue to a point. There's a point where we depart from the analogue world. The original idea was that we wanted to be a live rock band which would have had a drummer and a bassist, but on those demos from the studio in Spain, we had worked with an amazing bass player but the recorded sound wasn't really what I wanted to hear from the bass, and also with the drums. We wanted really simple beats, we didn't want to overthink the beats. We had both recently read a Phil Spector biography so we liked that 'back to basics' sensibility.
The debut single has come out on Sonic Cathedral, was that a label that they were aware of?
Lawrence answers with an emphatic "Yes!" He continues, "With Bowery Electric there was one label that we thought was the label to be on and that was Kranky, and they contacted us and it was amazing. Looking around at labels now it just seemed that Sonic Cathedral was the one for us, and we were in touch with Nat, and then one day it was just like, "of course I'm going to put a single out." We really like working with Nat and we just want to see what develops from here. He put trust in it and he was generally into our band even from our early demos."
Lucia: "It's nice to work with somebody who is excited about what you do, it's not really about the size of the label for us, it depends on the conditions they set, and it's not the same as coming out of nowhere as he was a fan (of Bowery Electric) and Lawrence has been working certain sounds that he has been developing for years, so there is a sort of guarantee of what we can achieve, with those references and experiences."
Given that Happy Families is Lawrence and a female singer, was there any pressure to come back under the name Bowery Electric, or even to 'reform' that?
Lawrence laughs, "Well over the years people have suggested that, though I wouldn't say there is a massive queue! But with the two of us no-one has said, "are you going to do Bowery Electric songs?""
A lot of people are talking about "shoegaze" yet again, especially since the My Bloody Valentine comeback this year, but that pigeonhole doesn't sit well with Happy Families.
"Shoegaze to me is no longer some sort of weird sub-set, it's a way of making music," says Lawrence, "and I think when it occurred the first time with Jesus and Mary Chain, Spacemen 3, Cocteau Twins, to me it was not just about staring at your pedals, it was also a rejection of the guitar as a phallic symbol, against lead guitar, and solos, and all those things that punk had supposed to have gotten rid of, and that's what drew me to it. For me, it's just my music, it's not a speciality genre."
Lucia continues, "Nowadays it seems there is a mixture of straight rock n roll influences mixing with what you call shoegaze, I'm from a different generation so I have a different take on the recycling process of music. For me it just seems more natural, you have music from the 60, 70s, 80s, 90s and you put them together on the same playlist on the computer and make a mix of the different decades together. When we started we didn't think let's make a shoegaze band, let's do a revival of shoegaze or something, I don't like the word revival, he doesn't like the word revival. We haven't been going out for a while because we have been working on our songs in our reclusive way," she laughs, "but we went out to some concerts recently and everyone was dressing up like in the 1970s, and we wondered why would those people question what we are doing if everyone is dressed like that."
We chat about newer bands and it turns out that we have been to a few of the same gigs recently. So is there anyone who they consider influential now?
"It's hard to say, you can never say that you are beyond new influences, that I've ingested all I care about and this is what comes out, "says Lawrence. "One thing that I would say influenced us as a band, we went to see the Telescopes at the Windmill in Brixton, and they had about four guitarists in there, two of them in the front row of the crowd, but it was such an intense show, and that was something that inspired us to step it up a bit. I never knew the Telescopes the first time around but just seeing them was a bit of an inspiration, and discovering some of their old stuff. Although Lucia's tastes are more diverse than mine, more catholic, mine are pretty obvious and streamlined for the most part," he laughs, "let's start with the Velvet Underground, and then… you know… "
Lucia adds, "His experience with minimalism was new to me, that's something that I've never really explored myself, other ways of making music, it comes to me in things like the keyboard lines in Suicide and so on, that can be seen as rock music but from the other side of the glass it can be seen as something minimal."
The flip side of 'New Forgetting' illustrates this well, as it is a cover version of the Ramones 'I Remember You', slowed down and stretched almost out of recognition, nearly three times the length of the original. Going back to their own material, and because they have hugely varying musical experience, how does the writing process work?
Lawrence clearly sees this as a big positive. "Well it's really open, at this point Lucia is basically doing the keyboard stuff. We did that together to start with, but I was doing some very straightforward things, and she always came in with new ideas."
Lucia continues, "From the way Lawrence plays guitar, from that I started to hear certain melodies, and they suggest other things, sometimes you hear certain overtones that suggest something else for the vocals. It's a nice process, it's very inspiring, from the noise of the guitar, finding other notes other than what is playing."
"One of the things that I like about the guitar is that in rehearsals I become aware of more melodies, and you can hear these parts that actually sound like keyboard parts in the overtones and I hope that comes across to people, instead of just like white noise," explains Lawrence. "With the drone music that I do, it comes down to where you are, and I think it's the same with the guitar, you have to be in a particular place. I learnt this from La Monte Young, I worked with him a bit at his Dream House installation in New York. If you start to move then you start hearing these melodies, and in the over tones you'll hear pieces like Terry Riley. They are literally in different places, so even moving your position, or actually even turning your head is enough."
La Monte Young is pretty much the most important name you could mention in relation to Minimalism, so is that an area in which Lawrence wishes to continue?
"Yes... well, not with Happy Families," he answers, "the last thing I did was a 24-hour piece, ('The Tuning of the World') but it's a bit difficult finding a label for it!"
So what is next for Happy Families?
"We probably have two albums worth of songs," says Lawrence. "It's an evolving process so there are some things that rise to the top whilst others get passed, but we probably have about ten songs that we really like, and I think when the first gigs are done we will looking into touring some more, and then ultimately focus on making an album."
Happy Families' debut single, 'New Forgetting', is out now. Listen to it below.