Going from a college student producing music under the name Dot, and being part of TeamSupreme, to founding and running an all-female label called Unspeakable Records, Kate Ellwanger is a talented producer and all-round interesting person.
Her music is typified by bloopsome beats, broken electro aesthetics and a wonky heat-distorted sense of chillment, counting alongside her originals covers of tracks like 'About You' by XXYYXX and Jai Paul's 'BTSU'.
We were stoked to be able to interview Kate, in which she talks about running her own label, dreams of being the first woman to win a Grammy for Producer of the Year, and tells us about more about herself and her story so far.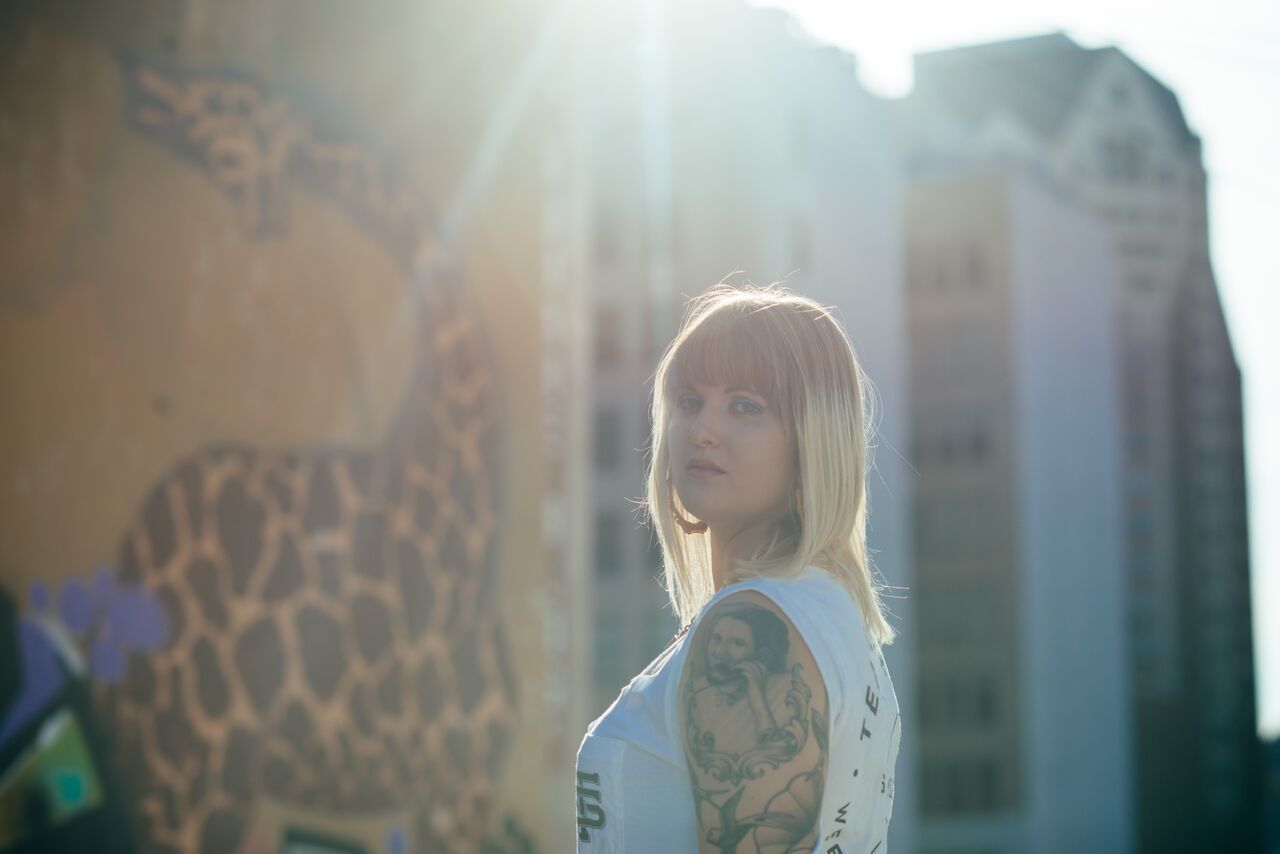 Who is Dot?
I think of Dot as the fearless superhero version of myself. She's a producer, composer, vocalist, DJ, label-owner, promoter and curator. I'm usually a bit shy and introverted, so producing and performing as this alter-ego gives me the creative freedom to put my music out there without worrying about judgement or criticism from others. I originally got the name from my grandma Dot -- she was a singer and banjo player, so I thought it would be nice to adopt her name as a nod to the tradition of music in our family.
Oh wow - did she release music?
She actually passed away before I was born and there aren't any recordings that I'm aware of, but I did end up inheriting her banjo! It was custom made for her in the 1920s and has a beautiful dark tone that's unlike any other instrument I've heard.
That's incredible! Can you play it?
Sort of! I can clumsily pluck out a few tunes that I wrote but I could really use some more focused practice.
So who would you say informed your taste? From experience it tends to go like this: stuff your parents made you listen to on car trips, music playing in the background at your grandparents, possibly hearing stuff from an older sibling, then a friend at school that gave you that tape that changed everything, quickly followed by a few years trying to figure stuff out for yourself...
My influences come from all over the place, so it's difficult to credit any one person with informing my taste. It just feels like an ongoing series of happy accidents and chance encounters that somehow lead me to my favorite artists. My Dad introduced me to a lot of jazz and big band when I was little, and I was also extremely lucky to learn from some inspiring piano and voice teachers who exposed me to a lot of my favorite composers (Chopin, Debussy, Shostakovich, Beethoven, and Steve Reich).
I didn't grow up with any siblings in the house, so most of my discoveries at that time came from friends at school in Lakewood, WA (near Tacoma) and late nights on the internet at home in Olympia. We would listen to a lot of The Mars Volta, Schoolyard Heroes, Nirvana, Animal Collective, The Postal Service, Tupac, J Dilla... My highschool boyfriend and his older brother were also into a lot of great '60s and '70s music, so they were my gateway to The Beatles, Love, Nick Drake, and The Silver Apples.
I moved to Southern California when I was 17 to go to school for music, which is where I ended up in Steve Nalepa's music tech class and also as an intern for Daddy Kev at Alpha Pup records. I began going to Low End Theory almost every single week and immersing myself in beat music -- it felt like the only place where all of my different influences could finally meet under one roof.
How was that internship? What was the most valuable thing you learnt?
The internship was definitely a major turning point in my life, and I'm so thankful to continue to learn from someone like Daddy Kev. He's one of the hardest working people I know, and a huge inspiration for me as an entrepreneur. It still feels surreal to have a few releases on Alpha Pup, and to even have my own label (Unspeakable Records) distributed by them.
Most valuable thing that I learned: consistency is key.
Do you still go to Low End Theory?
I go to Low End Theory as often as I can and it's still my absolute favorite night to play in the world. I did my very first show as Dot there, so it always feels like home court.
I won't go into why you started your label, as it's pretty clear from the mission statement ("An all-female record label that supports creative women in music and art") - but I was wondering what sort of difficulties you've had running one (as well as the good things, too)?
It's certainly a lot more work than I was fully prepared to take on at this point in my career, but sometimes you just have to dive into a project head-first and learn the ropes as you go. Helping other artists get their music out into the world has been an extremely rewarding experience -- it feels good to pull my attention away from my own music every now and then and help someone else share their ideas. I never thought I would enjoy curating releases and shows as much as I do!
Cool - stepping back slightly, how was your university experience? I went to uni for music - performance focussed - which, by the time it was over, destroyed a bit of my soul due to how rigid it all was. I was wondering what it was like for you?
It was great simply because of the people I met there -- a bunch of TeamSupreme members originally met at Chapman in Nalepa's class. The conservatory within the university was a bit rigid, though. I started as a vocal performance major, then switched to music composition once I figured out that I just wanted to make my own music. The composition program was still geared towards a specific aesthetic that I didn't want to write, so I finally changed to a general music major for the sake of finishing my degree as quickly as possible and moving on to do my own thing in Los Angeles. Surgically analyzing pieces of music without discussing the expression or emotion behind the work got really old after awhile, but at the end of the day I'm so thankful to have had that foundation.
So the three main threads of your career seem to be: releasing music on Alpha Pup Records, being part of Team Supreme, and starting Unspeakable Records. Perhaps you could talk us through the timeline of it all? Was their an overlap with Uni?
Yeah that sounds about right, although everything sort of runs together from my perspective. I began producing and releasing music on Alpha Pup during my second year of college (Uni), and we started TeamSupreme sometime during my third year. I graduated in 2013 and was unhappily working at Guitar Center when I made the decision to move back to my hometown for a few months to regroup and figure out what to do with myself. That's when I had the idea to start Unspeakable Records, so I put together the first compilation in the spring of 2014 and moved back to Los Angeles that summer. Now I'm making music, playing shows, teaching at Dubspot, running the label, throwing events, and doing a bit of music for film and television on the side.
Oh and I'm also a vampire who never sleeps. Ever.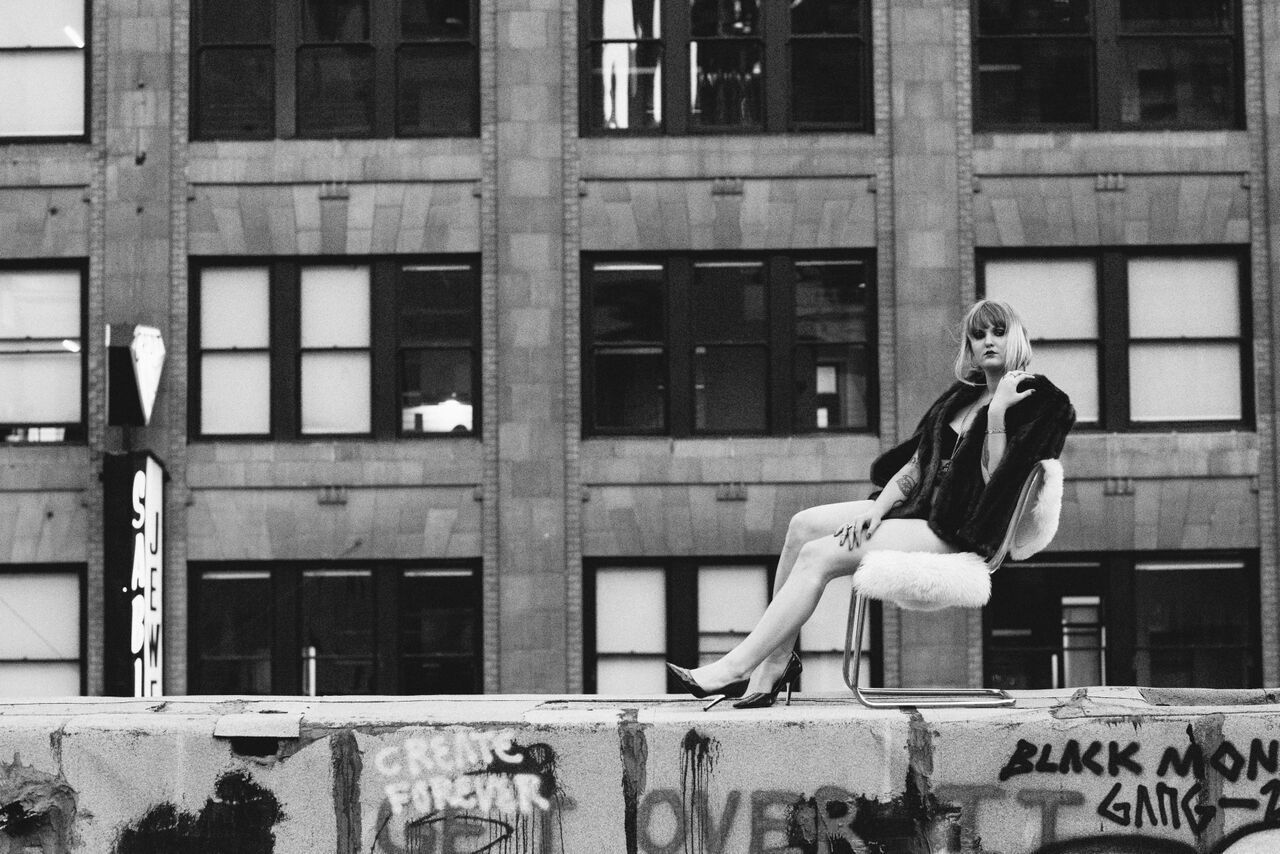 You never sleep!?
Only on special occasions, for the sake of dreaming.
An easy segue to the following question: what are your dreams, career wise?
It seems lofty, but I'd love to be the first woman to win a Grammy for Producer of the Year, and also to have the chance to work with some of my biggest inspirations (Björk, James Blake, Rick Rubin, Flying Lotus, Thom Yorke, and so many more). Awards and collaborations aside, all I truly want to do is travel as much as possible while making music, so I'm happy to do so in whatever ways manifest in my career.
I'm also working towards developing Unspeakable Records into a label that I hope will make a positive impact on the music industry, and on the ways in which artists are able to create and share their work.
What have you got coming up that we should know about?
Unspeakable Volume Two is dropping at the end of next month, so I'm really looking forward to sharing the work of so many talented producers and singers on one compilation. I've also got some other remixes and original music in the works that I don't want to say too much about yet, but more will be revealed later this summer. Besides releases, Password is happening this Thursday at our new location (Los Globos in Echo Park), and I'm extremely hyped about this lineup! Definitely not to be missed by anyone in the Los Angeles area this week.
You can visit Kate Ellwanger by heading here.