Let's clear this up right now: Lolawolf is in no way just Zoë Kravitz + band. Sure, the band does include the daughter of Lenny Kravitz and Lisa Bonet, but once you get past the exterior, there's much more than meets the eye. More specifically and perhaps most importantly, a real love and appreciation for the art of music. Of course, for her this isn't her first foray into music: back in 2009, she fronted Elevator Fight who performed at SXSW of that year as well as a number of US festivals.
Comprised of Zoë, plus Jimmy Giannopoulos and James Levy from Chicago based indie band Pretty Good Dance Moves, their debut album Calm Down sounds a bit like a cross section of New York City, which just happens to be where they're currently based (when not on tour, of course). Surprisingly, much of the album was recorded on the road, mostly in the Bahamas and influenced by the many cities that they visited along the way. There's the trap-influenced 'AYO' and 'Bitch' that wouldn't sound out of place coming out of the apartments and cars of Harlem, 'Skipping Days' is reminiscent of the God-sent early 2000s partnership of Timbaland and Nelly Furtado, and 'What Love Is', with its more pop-friendly sensibilities, sounds like something you'd hear at an über cool fashion party in Manhattan. There's a variety of different flavours in there for all tastes and makes for one of the more adventurous releases of the year.
Having recently supported twerk-master Miley Cyrus on the Australian leg of her Bangerz tour, I managed to catch the band on a brief respite in Paris ahead of their support slots for comeback Queen Lily Allen on her UK tour. Jimmy Giannopoulos is acting as the group's spokesperson today, with a few brief words from Zoë and James who pop up in the background.
I want to talk a little about the James Franco video, which is really cool. How did you manage to bag A$AP Rocky for a cameo?
Oh, he just liked the song! He liked the song and we told him we were filming the video. We're all friends so we said "we're shooting the video, if you want to come by, come by" and that was it. It wasn't like "Yeah, we need you as a cameo!" It was pretty natural.
I know you guys supported Miley Cyrus on the Australian leg of her tour. What was that like?
Yeah, it was a pretty big audience! It was exciting. None of us ever performed in front of that many people before so it was a lot of fun.
Her audience is probably a little different to your normal audience. Did they respond well to your music?
Yeah, it was pretty positive! It was a bunch of kids who were excited to see Miley and we just warmed them up a little.
Congratulations on the release of your album Calm Down, which I'm loving. How did it all come together and how long have you been working on it?
Thank you! We're really excited. It's made up of myself, Zoë and James. We're all friends and lived in the same neighbourhood and we just started recording music together. Eventually it just evolved into more of a project from just hanging out together.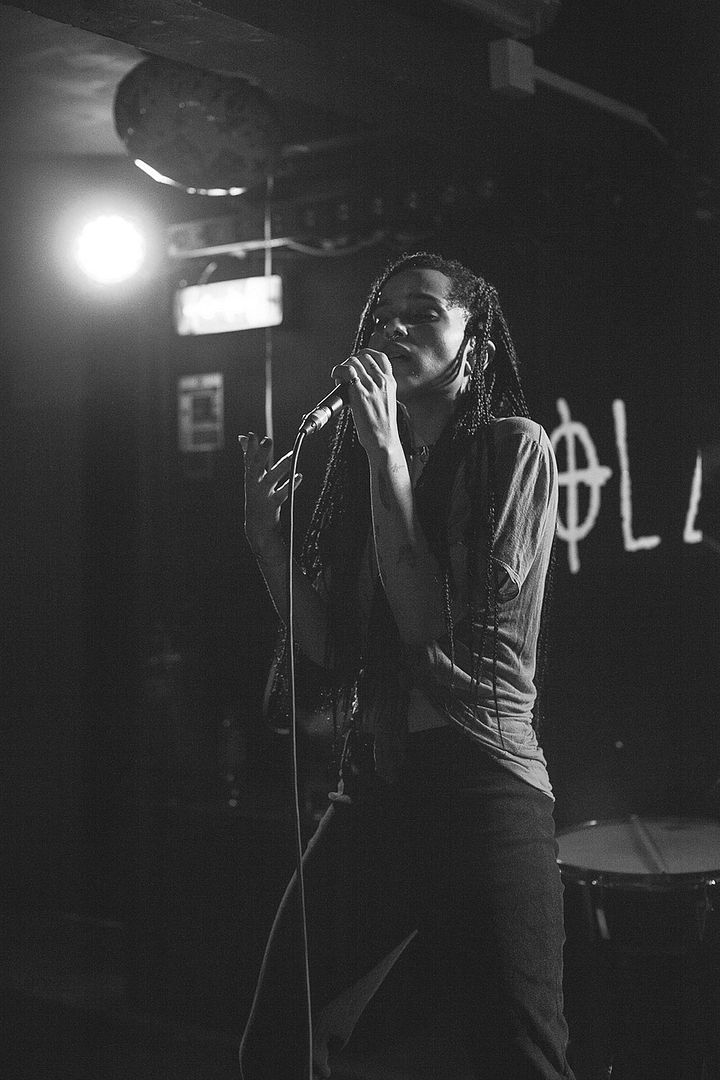 What are the influences behind the album?
I think it's just... we were touring all over the Bahamas and then Las Vegas and basically, our environment inspired us and directed our thoughts. We just put our musical tastes behind it. Influences didn't really come from the situations we were in; it was more about the places we went to. It didn't take that long to put together. We had a few sessions that were spread out. We had two big sessions and then a couple of other post sessions just tying the sounds together. It took maybe a month or so to put together.
Apart from your own music what else are you listening to?
I'm listening to a lot, a lot of different stuff. The new Jon Hopkins record is really good. It's great, that first track is amazing. The new Run The Jewels record is amazing, the new 2 Bears record... Bobby Shmurda [laughs]... Lots of different stuff.
Taylor Swift has somewhat controversially removed all her music from streaming sites. As independent artists, I wanted to gauge your opinions on Spotify and other sites and whether you feel as though it's a help or a hindrance. What do you think about it?
Personally, I love Spotify, I love it. I think it's great because I get to listen to any record or song that I want to listen to instantly for just $10 a month. I think that's fucking great. The flipside of that is, you don't make any money from your music. But for me personally, I kind of think its worth it. But I know there are a lot of hard working musicians that probably aren't being compensated fairly.
I think the bigger record labels made a deal with these streaming companies and said "We're only going to give the artists a certain percentage" because it's crazy that people get played like 200,000 times and get next to nothing. There's something going on behind the scenes and it's pretty obvious.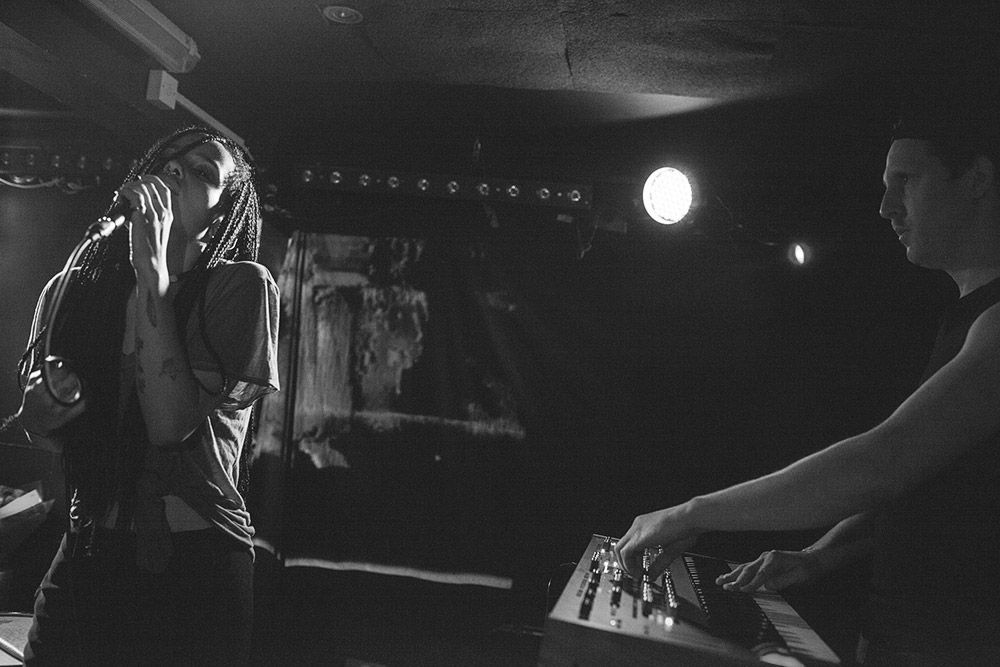 Going into the New Year, what are you hoping to achieve? What are your plans moving forward?
Well, we're in Paris right now recording and I think we're going to jump around and keep recording around these shows. We have a show back in New York on December 17 so I think we're just going to keep recording and hanging out. James goes paragliding every year at the end of the year on like a... paragliding expedition. He's a bit of a daredevil!
What about for yourself, is there anything you like to do outside of the band or away from music?
I think we're all pretty much... I think for all of us a lot of things revolve around music. We do have some hobbies though: I like skateboarding when I have a chance and James like watching Scandal on Netflix.
Have you ever thought about what you'd like your musical legacy to be?
I don't know... That's a heavy question! I don't even know if I want to be buried because the thought of that scared me! You can't retire from music unless you're Jay Z and even he can't retire from music! If you can't keep doing art in the same way... maybe try painting or something? [Laughs]
Lolawolf released one of the best EPs of the year.