For someone earmarked as Pharrell Williams' protégé, Maxine Ashley manages to stay effortlessly cool. Speaking from her brand new apartment in New York, Maxine seems relaxed and at ease during a rare moment off from working in the studio. "I just moved into my apartment. It's hot as fuck! I'm getting a tan!"
The Bronx-born singer/songwriter is certainly no stranger to the music scene. At the age of 13 she moved to London to work on her craft - a move which had a positive impact on her music: "It definitely took me out of the Bronx and widened my vocabulary. It helped me being around a lot of musicians and musical people."
At 17, she left the UK and headed back to her fair American shores. "It's not that it didn't work out, it's just at the time I had to renew contracts. I just decided to remain independent and resign two years later." A quick skim through her Mood Swings EP and you'll see why she was able to take her time and think about any subsequent moves. Her sensual soulful and serenading vocals over Kerry "Crucial" Brothers' Sunday-listening beats make for an exceptionally unique listening experience.
From simply uploading R&B covers onto her YouTube channel, Ashley gained millions of views and can count Lil Wayne and of course Pharrell as fans. Her much discussed and highly rated cover of Portishead's classic 'Glory Box' earned her an even bigger following while patiently awaiting the release of the Mood Swings EP. Remaining cool and coy despite the New York heat, when asked about being the protégé to one of the biggest producers in the world, she simply says "It's cool! Hopefully it's another push for people to listen to me. He's been very helpful with everything, giving me opportunities, I'm just so thankful."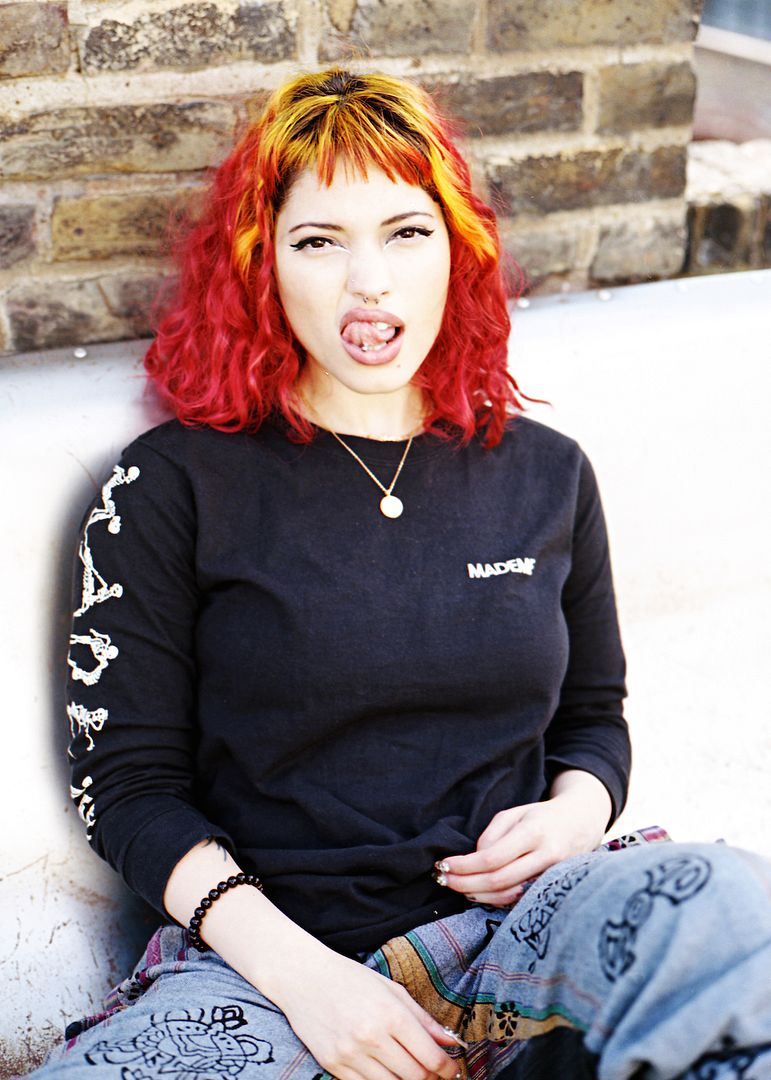 She definitely no puppet, however; her biography states that she refuses to keep her mouth shut, and when it comes to putting music out, she's in complete control. "I like to decide on how I want to be seen. I wouldn't want to be manufactured in any way." So much so, Ashley is preparing to re-release her Mood Swings EP later this year via iTunes ahead of the release of new material, more specifically a debut album. "Some people heard [the EP], but not a lot of people. So I want to push that as much as possible and have people listen to like, the old stuff that I once did and then finally come out with this album."
To coincide with Mood Swings' re-release, Ashley will release a series of visuals to go with EP cuts 'By Your Side' and 'Between You & I', while 'Perpetual Nights' is already out after receiving its world premiere via Vogue Magazine. The video for 'By Your Side' has been described as a "homeless love story" as both videos were shot guerrilla style. "We had no budget and no money for the videos. One of my friends Lady Tragik she directed all the videos for me. It's pretty much telling the story of where we're at now and what we're doing." Her honest, true-to-life demeanour bleeds into her music, which she explains is influenced by her general day to day life. "My family influences my music, people on the street, everyday life struggles and people around me, especially my Grandmother, she's crazy!"
After working with multi Grammy-award winning producers Crucial Keys and Pharrell on an EP, Ashley enlisted another A-List producer for her album - Liam Howe, who is no stranger to working with up-and-coming musical divas. His discography includes credits for Marina & The Diamonds, Adele, FKA twigs and Foxes. ("I love working with him, so much!") She's also working with 23-year-old singer/songwriter Jon Janiak and keeping it close to home with Pharrell. "He's really easy to work with. He'll make a beat, sometimes he'll walk out and I'll write a song. He'll come back in and be like 'Oh shiiitttt!'. He's so easy to work with. If I need help with melodies he'll help me, but other than that, he really completely trusts me with the writing. I write my own music and do melodies so all he needs to do is be a producer."
Working with Crucial and Pharrell pushed Ashley to work in two polar opposite working practices. "They're similar in way that it's very chilled and easy to work with but polar opposites because with Kerry works out of his home. Literally it was like waking up every day and working out of a studio he built in his home. It was very comforting and easy. No pressure. With Pharrell, it was nice studios, musical artists walking around everywhere; it was two different atmospheres and two different working experiences."
What's particularly refreshing about Maxine Ashley is the confidence she has in her own abilities - a trait that makes her unstoppable when it come to her craft. That is, everything apart from label politics. A single from her forthcoming studio album is due in September of this year, but what it will be remains to be seen. Until that becomes clear, Ashley seems more than happy to push on with the Mood Swings story and help spread it to a wider audience. She also appears on production duo Billion's new single 'Special', which is due to be released in the coming weeks via Rinse - fitting for an artist who can quite simply be described as something rather special.