"I bought a bunch of new gear!" Israeli-by-way-of-LA house and techno producer Mor Elian is surprisingly perky for a Sunday morning, no doubt roused from her recovery early after a long Saturday night to participate in yet another interview but appearing cheerful over Skype. She's sipping from a mug of coffee while explaining how excited she is to start producing more music for public consumption. "I'm trying to get into the practice of just uploading things, instead of completely finishing them, perfecting it, looking to press it, but it's been hard," she says. "That's what I do - I don't just make a track and put it out, I make sure to finish them."
That seems to be Elian's modus operandi, for the most part - she's clearly a perfectionist, which stems from her long and storied history with electronic music. As such, her SoundCloud page is unfortunately somewhat barren at the moment. "I put a lot of work into each track, you know? A lot. After you put so much work into it, you're kind of like, "Do I upload the track to SoundCloud? With the gear, I can make tracks a little faster, a little more easily, though."
She goes on to highlight her production techniques: "I made the first stems for the tracks I'm working on now on actual analog gear, and transferred them and finished them on Ableton. It took about as much time to make as making a track from scratch on Ableton, you know? It's just like, adding, adjusting, adding some more. There's a lot of arrangement, adding stuff - you think it'd be easy, but it's not." This is clear from the one original currently on her SoundCloud, a vocal-led house stomper called 'U Don't Know'. The drums are so crisp, so wonderfully watery, that it's easy to hear the countless hours invested in every muted tom.
"Well, I'm not really making stuff they can play at Berghain!" Elian laughs. It's true - though she admits she draws a fair bit of influence from the Berlin scene, her music shies away from some of the infamous hedonism found there. Rather, the tunes she spins tend to be more mellow and melancholy, like the perfect soundtrack to Room 2 of a jacking house night. "It's more like early night or late night, which is naturally what comes out of me," she points out. "I enjoy things that are more dancefloor-pumping, and that's something I'm starting to focus on, but there's more of a big beat, on [other songs]."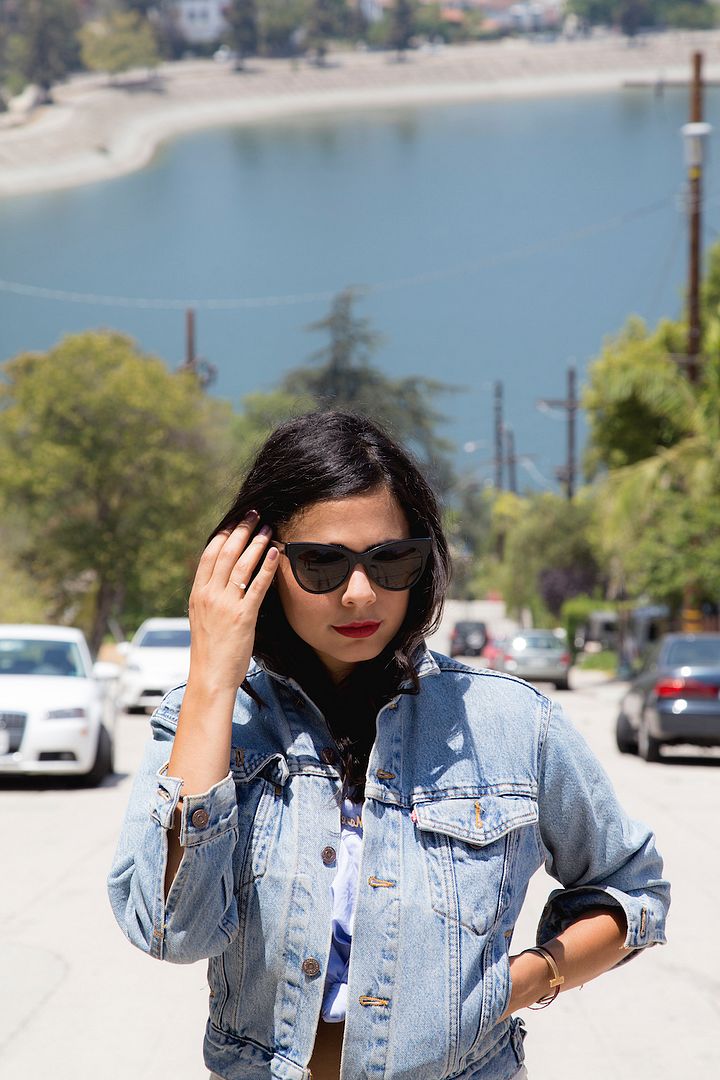 Elian is wary of placing too much emphasis on the DJ sets of her past, but she notes the influence African music has had on her. "I was really big into African music. I was digging really hard for it, and that's what I was spinning for a long time. And, obviously, you can't really mix African music, because it has so many different tempos and is so percussion-oriented, but that's still where I came from." It's not too much of a stretch to hear some shades of the complex polyrhythms of African drums in the music she plays nowadays in sets, too. The wonderful percussion she features in both original productions and ones she supports seems to draw much of its power from her natural eye for excellent drumwork.
Of course, it helps that the house and techno scene was scant in LA during those years, and Elian admits there wasn't much excellent 4x4 music to chew on there. However, her life has always revolved around the pounding, steady kick. "I'm from Israel, and house and techno have always had a steady place in society there. When I was 12, 13, we would listen to house music, not the kind of raves they'd be playing here, like breakbeat." I mention that trance was also huge around the late '90s and early 2000s, and Elian sighs. "Trance was always big in Israel, but I could just never connect to it, no matter how trendy it was. It was so big where I'm from, too. But, there's always house. House was always steady in Israel - there were always house clubs playing whatever was contemporary, whatever was playing at that time. It's always house."
Elian fell out of favour with house around the time of her move to LA, and for a few years it was all more "worldly, more synthy" types of music. However, as it tends to do for all its pilgrims, the thriving European dance scene helped restart her electronic obsession. "When I came back home, I got reintroduced to minimal techno," she says. "That was when it was in. Then I went to Berlin right after, and I was exposed to minimal techno there, and I was like, 'whoa, this is amazing!' This was before the whole house/techno revival, before people in LA found it." The minimal techno, she says, scratched an itch that house could never get to in those years. "I was always listening to house, ever since I was little, and I always had a very close connection to it. And after all those years away, I came back and found that connection again."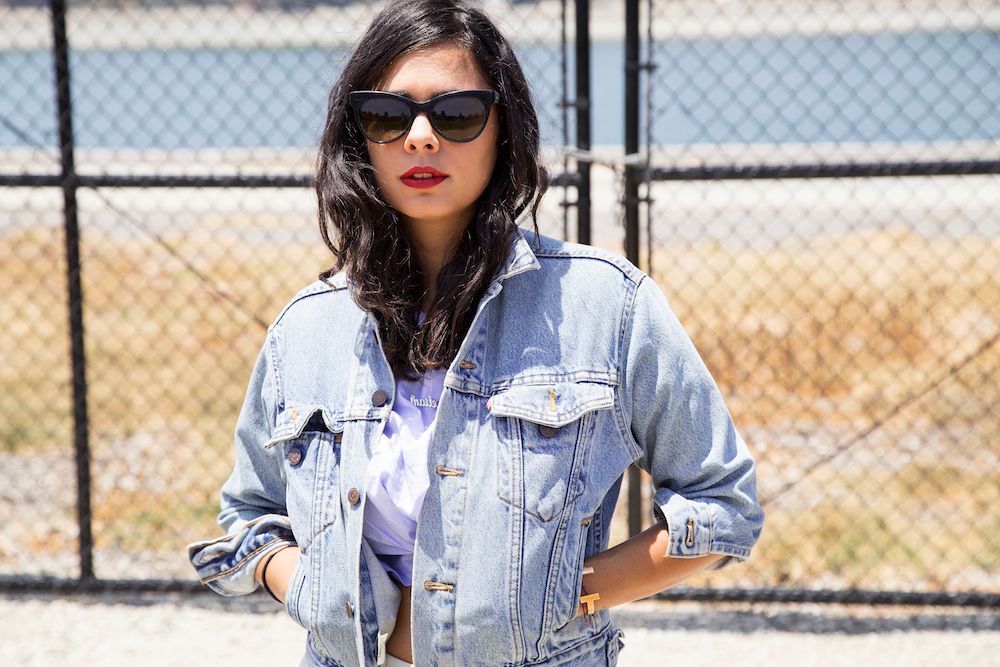 After that, it was house and minimal techno all the way. She returned to LA and started working on her DJing skills. Elian points out the difficulties in transitioning from African music to smooth, sultry house - "after all, you don't mix African music!" she laughs. Adding to the difficulty of perfecting her sound, she says, not many people were actually mixing house music smoothly when she started to become attracted to that kind of musical endeavour. Obviously, things have changed now, but in that environment her rough, "record after record" High Life sets could get people jumping regardless of technical skill.
That obsession with roughshod, high-energy rhythmic patterns still leaves behind traces of itself in her music. "I'm not exactly sure how it goes down, but I can definitely see parallels between them. Like, there's definitely a sample here, a sample there from African records. I really connect to [techno] because it's kind of both. I still love world music, and I still love disco. I don't play it as much, since it's usually not the right time, and my focus now is usually the kind of stuff I produce, my signature sound. That's the natural progression."
She wants her past to inform her future, but she's not making too many promises yet. "I just got a (Roland) TR-8, and it's so much fun! I was jamming with it yesterday, and I can definitely see it making a huge impact - I can foresee a heavy 808 sound in my tracks! I'm still getting really excited about little drum patterns, little things I hear in a song, and maybe that stems from my African music background. The drum pulls you in, and then the synths make the emotion come out. That's how I connect to music, and that's how I learn." Given Elian's excellent track record so far when it comes to slowly pulling together disparate influences into a sleek, sexy piece of house and techno, it's best not to rush her - the music will come when it's ready.
Visit Mor Elian over at her Website / Soundcloud / Twitter and Facebook.