At first glance, Californian newcomer Pearl Charles appears to be a living, breathing homage to her home-state's oft-romanticised bohemian culture of the '60s and '70s. A simple scroll through her Instagram is evidence that she ticks all of the sartorial boxes--bold prints and lit joints abound. However, Charles is far from a nostalgia act. Her self-titled debut EP, slated for release this week via SoCal cassette moguls Burger Records, is a uniquely lush amalgam of psych-folk and country rock.
Born and bred in Los Angeles, Charles uses the city's rich creative history as a model for her own collaborative method of working. Her EP's personnel listing chronicles the contributions of a revolving cast of gifted musicians. Naturally, she takes inspiration from the scene that flourished in LA's Laurel Canyon from the mid-'60s to the early '70s, which nurtured the likes of Neil Young and Joni Mitchell. However, her musical output indicates that Charles is guided by her influences, not defined by them. Pearl Charles ultimately places the singer's alluring croon at centre stage, flanked at all times by vintage-sounding instrumentation.
The 405 recently caught up with Charles for a chat about her origins, her influences and her aspirations.
. . . . . . . . . . . . . . . . . . . . . . . . . . . . . . . . . . . . . . . . .
How long has this EP been in the making?
This project has taken a while to finally come to fruition. I started this band over a year-and-a-half ago, so it's cool to finally have our first release because we've played a bunch of really awesome shows.
What has been the most exciting moment of the whole process?
I just knew we had to record something, and so we kind of got started. I recorded four songs that were done at one studio, and three of those ended up making it onto the EP. Then I did three of the other songs at various other studios. They all started as fun projects, none of them were intended to actually be a body of work. It has been cool to see [the EP] come together and become a cohesive body of work that works well together, despite having done it at different studios with different producers.
What does the songwriting process look like for you? Is it a solo affair, or do you write collaboratively with your band?
I love to do a lot of co-writing, and a lot of songs on the EP are co-writes. The final song is actually written by a friend of mine. In terms of my writing process, every single song is different, but it's usually an idea that I start with: a verse or a chorus, lyrics or just melodies. I usually get it about three-fourths of the way finished before I'm ready to show it to other people. I'll bring in various friends of mine who are awesome songwriters and they'll help me fine-tune it.
I wrote a song with Stephen McBean from Black Mountain, and Matt Adams from the Blank Tapes, who produced and played a lot of the stuff on the EP and helped write a couple of the songs.
With the band, I'm trying to get a more finite line-up, but it kind of changes depending on the show and who's around. My guitar player also plays guitar for Father John Misty, so he's often on the road. When we do get together, they'll help me arrange and take a song that might be finished and help me give it the vibe that we would play it as live.
If you could collaborate with one artist working in the industry today, who would it be?
Oh God, that's a tough one. There are so many awesome people around these days, and I feel really lucky that I've gotten to collaborate with a lot of the people that I really love. But I love Jenny Lewis. I love Mac DeMarco. In terms of producers, I love Jack White and would love to work with Ryan Adams or Beck, who both worked on Jenny Lewis' last album.
I've seen your music compared to some fellow Californians from the 1970s. Do you think the state has had an influence on your sound? How?
I'm a native Angelino and my parents have a house in Joshua Tree, which definitely has a strong Keith Richards and Gram Parsons connection. I feel like all of that just kind of... seeped in. There's a reason why a lot of creative people want to move to Southern California, and I've come to really appreciate that and understand that as I've gotten older and felt the inspiration that flows here.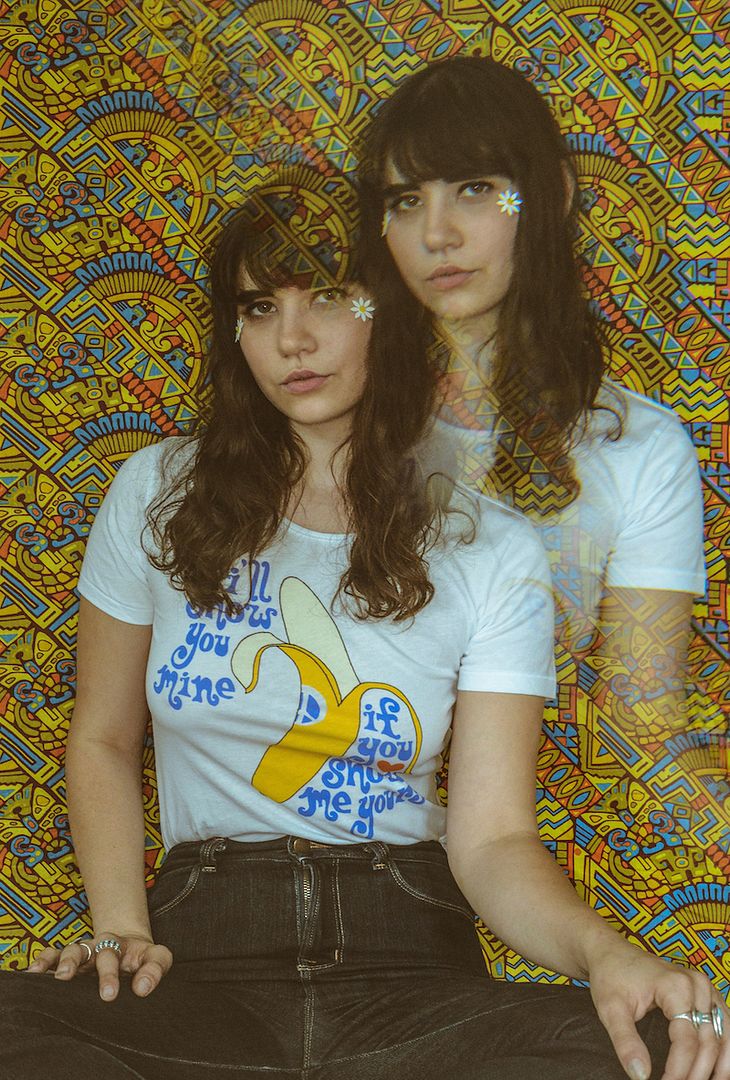 What made you realise you wanted to be a musician?
Both my parents are artists. My mom is a visual artist and my dad is a filmmaker, so I was always doing all sorts of arts activities as a kid. Embarrassingly, I was first into musical theatre. That was how I got my start in music. I was into the acting side of things as well, but as I got older I realised that rock n' roll was a little bit more fun.
Who do you consider to be your biggest musical influences?
The whole Laurel Canyon scene of the '70s is really huge for me. All of that '70s country rock, whether it be The Byrds, or Crosby, Stills and Nash, or Neil Young and Joni Mitchell. I kind of accredit it more to the entire scene than just one artist.
The EP is released on the 28th--where do you go from there?
I have a record release show in LA and then I have a couple of cool festivals--like Burger A Go Go, the female fronted Burger [Records] festival that they do in Orange County. In November, I'm going on a tour with Broncho in the Pacific Northwest.
I've never been to England and I'm getting a lot of good responses from this NME article. Hopefully I can get myself over there soon, too--that's part of my plan. I really wanna do Europe.
You can visit Pearl Charles by heading here. All photos by Ceci Alejandra Blair for the fantastic Sugarhigh + Lovestoned.