When I first meet Rae Morris, she is rummaging through a book case. When she realises I'm in the room, she quickly turns around and runs towards me with such excitement, it's hard to believe that I'm about to sit her down to interview her. She speaks with a soft Blackpool accent, and so fast, it is as though she can't get her words out quickly enough, "I had some phone interviews this morning, and I think they thought I was crazy, because I speak so fast..."
On the eve of the release of her debut album, there seems to be absolutely no sign of nerves, and instead she exudes an infectious enthusiasm, excitement and charming friendliness that do not falter at any point, "It's kind of more exciting than I could have imagined it to be. I think I always thought that at this stage I would always be like panicky and nervous about the album coming out. But I actually feel very calm and almost, like a calm before the storm, but the storm is coming at the right time, so it feels good."
You may have come across Rae Morris in 2014 as she rose to prominence through working with the likes of Bombay Bicycle Club, Clean Bandit and Fryars, something that would mark a pretty successful year in anybody's book. "Yeah, I think, it's weird because I had a lot of reflection time over Christmas and I hadn't really thought about the year. I stopped and was like 'wow! It has been a big year!' But I think the biggest thing for me was being part of Bombay's final show at Earl's Court and those kind of moments. I know them quite well, so I've seen the way that they usually are, and I could tell that it was more emotional than usual and a big deal for them and they had their heroes there like David Gilmour, and it was definitely like a moment, and we were all like 'oh! Did that just happen?' It was really crazy."
With a beautiful, feathery voice that landed her a major record deal at the tender age of eighteen, Morris has spent the last three years defining her sound and honing her songwriting skills. Her debut album, Unguarded, comes out at the end of January (Editor's Note: it's out today), and even Morris acknowledges that it's been quite a long time coming, "I kind of feel like I've grown up during the process, so for the album to come out now, feels like quite final and I guess it's almost like an end of a chapter for me. But the start of a new one as well. All these contradictions! And I just feel like just really lucky that it's happening, after having been with it for so long... I feel like a parent who is about to get her freedom back! I can't wait to see what people think of it!"
The album is called Unguarded, which kind of has a baring of the soul, an honesty about it. Would you say this is accurate?
Absolutely.
Was that important for you?
It's the most important thing to get across, and for people to know that have not over-calculated the whole process. This is what it is. That was something that was first embarking on music, you know I was just like I want to be myself, I'm not trying to prove anything, I just want to put across these feelings that I have and trying to show people like my music. And when I decided to call it Unguarded I was worried, because does seem so simple. But at the same time, that is who I am, this is me.
Before you even began writing the album, did you have any idea of how you wanted it to come out?
I think I thought I had an idea, and I told myself I had an idea, but it changed so much throughout the process...
What was the original idea then?
The original idea was just that it was going to be completely acoustic. This is going back a couple of years, when I was meeting record labels, and talking to people about it. I was 18, and I'd never really been in a studio at all, and all I knew was me and the piano, and I had no experience of electronic music or any of that, and I was actually just really naive. So I just thought 'it's just going to be completely stripped back!' And then I gradually started to meet people like Fryars, and producers who did a lot of electronic music, and my mind was almost blown by that, and the possibilities of it, and gradually it got more exciting and we did more exciting things.
The album has a much more upbeat, pop, dance feel to it, and even though you can still tell it is you, it is very different to the material you were putting out about 2/3 years ago. Has this transition come around through meeting people? Or is it part of you growing as a musician, would you say?
Absolutely! It's a mixture of things. And even through playing more gigs, I began to notice that I'd sit and play my ballads and the songs that mean so much to me, and I love, but I wrote this song called 'Love Again' and it was for the first time a moment that was slightly more euphoric and kind of uplifting and for me it was enjoyable to sing, and I felt happy doing it. So I started to stand up and moved away from the piano, and was like 'WOW, there's this whole new side to the music', and yeah opened my mind to it. And it just felt really great, and I'm excited to step out a bit further and see what that could mean.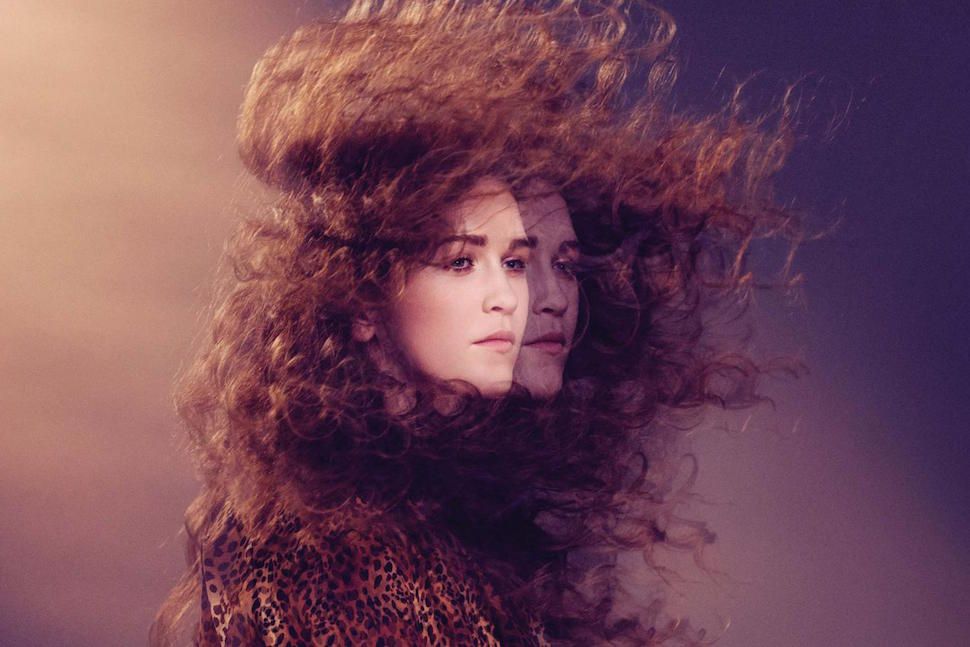 Do you have a particular favourite on the album?
I always feel really weird, because I feel like I shouldn't even be listening to it. But I definitely, at the moment, my favourite is the one we added to the album at the very last minute, which is 'Morne Fortune'. It's pretty bizarre, and I think it's the most free and least contained song, and I really love it and am really pleased with how it has come out.
And what was it like recording with Ariel Rechtshaid (Sky Ferreira, Charli XCX, Haim)?
Recording with him was wonderful, I wanted to say that that was my favourite thing from last year, but it was actually from the year before. I was in LA for 3 months, and he said to me like, don't be fearful of the process, just be really free, and we'll get some amazing musicians in and they'll come up and play and we'll record it and that's what it will be... It's very drastic to record an album about growing up in Blackpool over in America, so I didn't know if that would be the right thing to do, so I went out there and we did a trip just to go and meet him, and as soon as I spoke to him, we got on really well and I knew this was the person I needed to make my album with.
What inspires you to write?
Lots, it changes and depends on what is going on around me... People mostly, and human beings and where I am and how I'm feeling. I like to keep a diary, so I write every day, just write something about the day and that's make me go back to it and reflect on how I was feeling.
You've collaborated with quite a few people now, but what would be your dream collaboration?
I would just go straight out there and ask Kate Bush! And it would be awful, because I wouldn't even be able to do anything good, because I'd be so nervous around her. But, I don't even know, it might be like that 'don't meet your heroes' thing. But, yeah I would go for it.
And one more question- what are your aims for the year?
I think to just take in everything everywhere I go. I've had a look at the potential schedule for the next year, and it looks like we're going to be on the road quite a lot, and that makes me so happy, because that's all that I want to do, and it's what I've been desperate for. But, I want to make sure I write everything down and get as much inspiration to do the next thing and not let it pass me by.
Rae Morris' debut album, Unguarded, is out now. Stream a few of its tracks below.