The mind doesn't enjoy being inundated with things. That's why it logs off in a tired, lethargic mush after hours browsing the Internet. So as good as the Internet is at directing music lovers to new sounds day after day, it's easy to forget many of those releases.
Wondrous Bughouse could be one of those releases, but not because it's unworthy of praise. The time of its release - March - is a pretty beige month unless the upcoming religio-consumerist holiday of Easter is something of particular importance to you. Simply put, it's a hard sell, not tagged onto the pomp and circumstance of December, or the back-to-school, 'get-your-new-threads-from-George-at-Asda' occasion of September; it's quite plausible that Trevor Powers' (aka Youth Lagoon) second album, could have fallen into this marketing void. By mid-June, it's somewhere near the bottom of the figurative pile of mail that only gets bigger from the day you left for your staycation in Devon.
The purpose of this interview then, is to reclaim this record from the pile and remind us of one of the most critically successful records of the year. It's also to regard this record with different ears. The effect of time on memory doesn't have to just be deception, but also elucidation. What you thought were about the soundscapes and textures back in April may be completely different now. Onward from this discussion of time and memory, the recording of Wondrous Bughouse was influenced by these neurological states; explorations of the nature of the self, more pertinently for this record, the subconscious.
"The Year of Hibernation wasn't about hibernation in a physical sense, but a mental one I probably spend more time with people than most do. But people get lost in their thoughts, and that's what The Year of Hibernation touched on." He continues, "when I was writing Wondrous Bughouse, I really wanted to destroy any filters that were being put up by my conscious mind. I think the subconscious is always so much more interesting but it can be difficult to reach it at times."
The album's name links to this idea as well - comfort within discomfort. "'Bughouse' is an older word for an insane asylum. Since I have always struggled with different forms of OCD, I am always curious of what kinds of depths that could really take me to - or other people. I think when those sorts of passages into the human psyche can be opened; you really can live in a nightmare. But at the same time, see all sorts of beautiful things. Really wondrous things. That imagery fit for this album."
What tools does an artist need to actually be able to utilise this, almost blank and involuntary space in the mind? An English degree perhaps…"I had been studying English because it has always fascinated me" says Powers, who had studied at Boise University in his home state of Idaho, before dropping out to record Youth Lagoon, "But I didn't know how I was going to land a career with that kind of degree. It was something I had been doing because it interested me, but I didn't know how I was going to use it. And now I do get to use it."
Using the skills learnt from English is a very interesting tool. For one, literature can be freeing and have real practical purpose. But on the other hand, exploring deep subjects like, that are at times so obscure that they are unutterable, can get lost when translated to words. Think James Joyce's Finnegan's Wake, one of the most impenetrable books written in the English language. But what he means by this comment perhaps shouldn't be taken at face value. It's that what music and literature have in common is that they give artists a theoretical framework of deeper and more diverse exploration of ideas.
The quest for diversity transformed to Powers' listening habits over the course of creating Wondrous Bughouse. "I'm a big fan of experimental noise bands like This Heat and Sun City Girls, that sort of repetition aspect really draws me in. Like being taken to a different place. But the same goes for the peaceful side of things like Harold Budd. I think for me it's always the opposing sides of the spectrum that I find influential."
A variety that the typical listener of Youth Lagoon may not understand; when you're a music fan it can be hard to see how or why your favourite artist can be influenced by other artists that are polar to the music they are creating. But for the musician, rich and broad exploration is important to creating that which is unique. Few artists look at their own back-catalogue to reference their new music, and Powers is no different. "I don't really view [The Year of Hibernation] in retrospect, probably because looking back at things has never really done me any good. There's probably a lot of things I would have changed but I have no regrets because that was who I was when I wrote that record."
The ever changing self was important to Wondrous Bughouse and so the reason why there are no regrets is because then Powers would have to admit that he could or would have done something different. But under those spatial-temporal circumstances, that cannot be assured. Youth Lagoon then, and Youth Lagoon now may have the same name, but are fundamentally different species, products of different circumstances.
Of course change does not mean immediate alienation of what came before, but only shedding what stifles or stagnates. What is different on Wondrous Bughouse though, is the absence of a tangible lyrical theme. "I definitely wouldn't say there were many of the same lyrical themes", he asserts, "I think it's the way I write where people assign their own sort of ideas to it. It's like I could describe a song all day long but it's like what I was saying before of how that sort of thing is opposite of what music should be. If a song is described too much by the artist, I think all it does is detract from what the song really is." Being an album exploring the most elusive, unhindered aspect of the self only gives us more reason to forge themes for ourselves. Wondrous Bughouse should be considered as a vehicle to explore our own sub-consciousness, not Powers'. The reason why the record connects to people is that it is inherently collaborative, a true expression of the musician/listener dualism.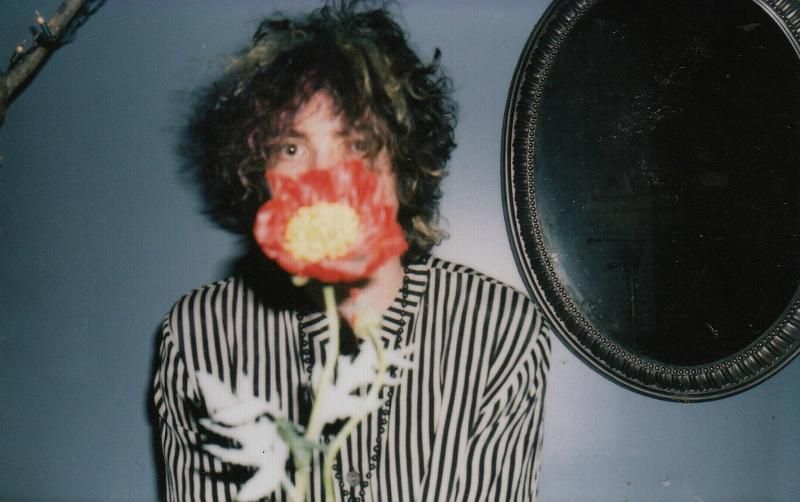 Is this absence of lyrical cohesion detrimental then? No, Powers didn't rewrite Finnegan's Wake. Cohesion came in the form of the actual music with help from producer Ben H. Allen. Knowing him to have worked with the likes of Deerhunter, his presence on the record becomes self-evident. "I just felt a good connection with him. He understood where I was coming from when I had sent him early demos and described the vision and thought process behind everything."
When listening back to Wondrous Bughouse, remember this: on paper it's a 10 track album, with particular sounds and textures that run throughout, the vocals are done by the same guy and as are the lyrics. But the album explores what is limitless, making all those points above redundant - at least to Powers.
In two years, or perhaps when he releases his next record, he may hate this album, because of the inherent limitations that come with a creation. In some antithetical sense, those who have creative characters may come to despise their past creations, because of the unmovable nature of creating 'a thing'. They are unconditionally in love with the process but can only love, to an extent, the product; it's here where music lovers fill in this void. What we can learn about Wondrous Bughouse in June, that we may not have known in April is that it is a dynamic record and its meaning can change with every listen; it's the product of an artist who wanted to transform 'exploring' as a verb, to exploration as a noun and put it to record. The record does have a theme, if not lyrical. "I am and always will be just into exploring," states Powers, "that's how I see music, as this sort of darkness with no end, that I get lost in."
Wondrous Bughouse is out now. You can catch Youth Lagoon on tour at the following UK dates:
15/07 Leeds, UK - Brudenell Social Club
16/07 Manchester, UK - Gorilla
18/07 Birmingham, UK - Hare and Hounds
19/07 Lewes, UK - GOTR
20/07 London, UK - Barbican