Today's 'News In Brief' is sponsored by trying to catch up.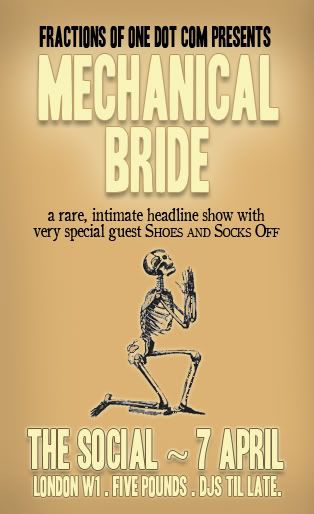 Fractions Of One
are putting on their first show! Mechanical Bride will headline, with Shoes And Socks Off providing support. It takes place at the Social on April 7.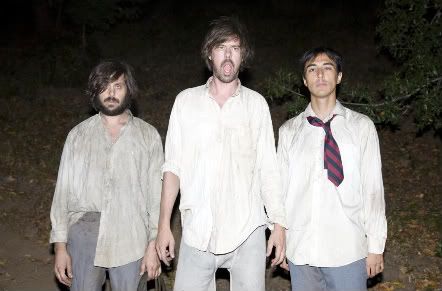 Liars
have announced that their new single, 'The Overachievers', will be released 24th May to coincide with a series of UK dates that includes Shepherd's Bush Empire on 27th May. Backed with two brand new tracks, 'Pleasure Is Boss' and 'Only Sometimes' plus Devendra Banhart's remix of the single, 'The Overachievers' is taken from their latest album,
Sisterworld
.
UK Dates
7-9 May – Matt Groening's ATP, Minehead 27 May - LONDON, 02 Shepherd's Bush Empire - Doors 7pm - special guests to be announced 29 May – BRISTOL, Dot To Dot festival 30 May – NOTTINGHAM, Dot To Dot festival 21 May – MANCHESTER, Dot To Dot festival

The Clientele
are set to headline the ICA on April 9th, 2010.


Here's the latest video by
She & Him
for their new single 'In The Sun' (released digitally on March 29th).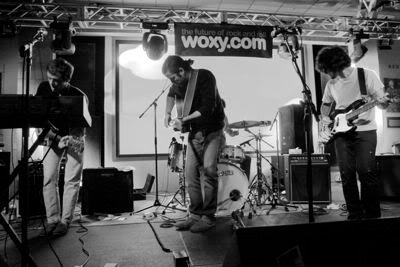 Pomegranates
have singed to Afternoon Records! Their third album will be released later in the year.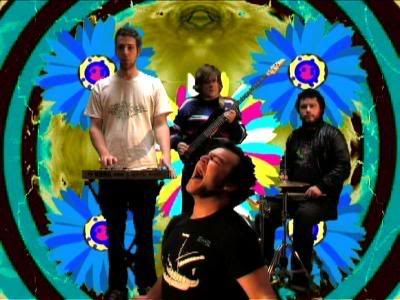 Here's a beautiful video for 'An Apology' by
Future Islands
. It was shot by Tim Kiernan at a gig at the club Nightlight in Chapel Hill, North Carolina.
MP3:
Future Islands - Tin Man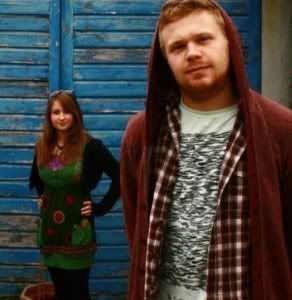 Adelaide's Cape
are heading out on a month-long headline tour of the UK and Ireland at the end of March. The March / April tour dates are as follows: March 26th - Grain Barge, Bristol March 27th - Urban Village, Birmingham March 29th - Deaf Institute, Manchester March 30th - 13th Note, Glasgow March 31st - Whistlebinkies, Edinburgh April 2nd - McHugh's, Belfast April 4th - Whelan's, Dublin April 5th - Stockroom, Sheffield April 6th - The Basement, York April 8th - The Birdcage, Norwich April 9th - CB2, Cambridge April 10th - Guitar Bar, Nottingham April 14th - Strongroom, London April 15th - Railway, Winchester April 16th - Jagz, Ascot April 17th - The Slaughtered Lamb, London April 18th - Hamptons Bar, Southampton April 19th - Prince Albert, Brighton April 20th - 10 Feet Tall, Cardiff April 21st - Moles Club, Bath