Today's 'News In Brief' is sponsored by being far away.
The awesome
Sia
has announced details of a new single and album. The single 'Clap Your Hands' (31st May 2010) is taken from the album
We Are Born
(7th June 2010). UK live date: Camden Roundhouse - 27th May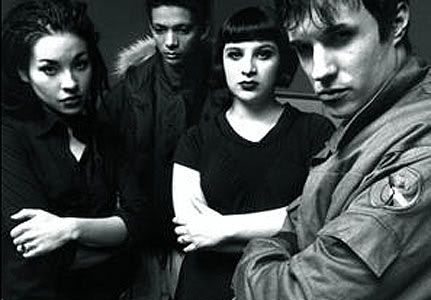 Atari Teenage Riot
have announced a reunion show for May! They'll also be releasing a new single, called 'Activate'. May 12th 2010 @ The Electric Ballroom, London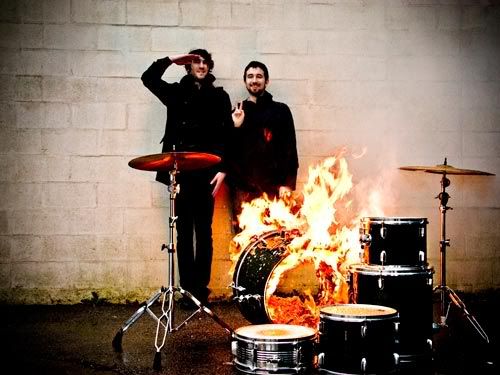 Japandroids
have announced a reissue compilation: 'No Singles' taken from out-of print EPs. They're set to tour this May. They'll be re-releasing their two out-of-print EPs as a reissue compilation through Polyvinyl Records on May 11th. Entitled 'No Singles', the ten tracks have been remastered by John Golden (Melvins, Nirvana) and will be available on gatefold 180 gram vinyl, CD - both of which will include a 32 page booklet - and digital download. The tracklisting is as follows: 1. Darkness on the Edge of Gastown, 2. No Allegiance to the Queen, 3. Sexual Aerosol, 4. Lovers/Strangers, 5. Lucifer's Symphony, 6. Couture Suicide, 7. Avant Sleepwalk, 8. Coma Complacency, 9. To Hell with Good Intentions, 10. Press Corps Additionally Japandroids will be releasing a five-part series of 7" singles throughout 2010 on Polyvinyl Records. Each limited edition 7" will feature a previously unreleased track from the 'Post Nothing' sessions alongside a cover. First up, released on April 12th is 'Art Czars', the clear coloured vinyl will also feature 'Racer-X' - a Big Black cover and live favourite. You can preorder it here plus it will also be available for digital download:
http://www.polyvinylrecords.com/store/index.php?id=1002
May 2010 dates:
Thursday 13th May - Saturday 15th May - The Great Escape, Brighton Monday 17th May - DiScover @ The Harley, Sheffield Tuesday 18th May - Jericho, Oxford Wednesday 19th May - Joiners, Southampton Thursday 20th May - The Garage, London

To celebrate the release of the new
Bonnie 'Prince' Billy and The Cairo Gang
album,
The Wonder Show of the World
, 150 Bonnie 'Prince' Billy bottle stoppers have been commissioned and are now available to pre-order exclusively through Domino Mart. Each bottle stopper was individually hand carved by the artist Scott Millar, so each one will be completely unique. Anyone ordering the bottle stopper from the mart will be sent an email to download the tracks on the release date, 29th March 2010. To pre-order your bottle stopper and album download please head to:
http://www.dominorecordco.com/uk/albums/12-03-10/the-wonder-show-of-the-world-special-edition-wine-stopper/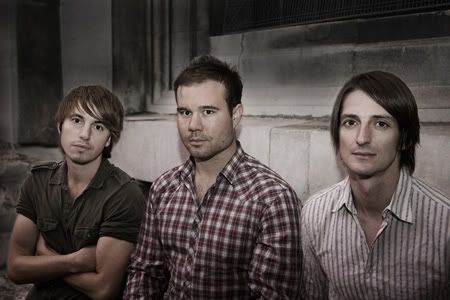 Anthony from
God Don't Like It
have announced some additions to his 'Summer of Tamesis Dock' shows + more! On June 2nd they'll be hosting the debut show and album launch from Wilkommen Collective's very own The Climbers! You can buy tickets to the show by clicking
here!

Here's a free MiniMix download from JBAG of the new Kitsuné Maison 9 - "The Petit Bateau edition or The Cotton Issue" - Click
here
to downlaod the mixtape! 01. Two Door Cinema Club - Something Good Can Work (The Twelves remix) 02. Holy Ghost! - Say My Name 03. Hurts - Wonderful Life (Arthur Baker remix Kitsuné edit) 04. Gamble & Burke - Let's Go Together 06. Jupiter - Vox Populi (Lifelike treatment) 07. Feldberg - Dreamin' 08. Washed Out - Belong 09. Your Nature - Forward Motion 10. Jamaica - Short And Entertaining 11. Silver Columns - Brow Beaten 12. Logo - La Vie Moderne 13. Yuksek - Supermenz (We're Not) The 9th installment comes on April 26th: