Today's 'News In Brief' is sponsored by 4 hours of sleep.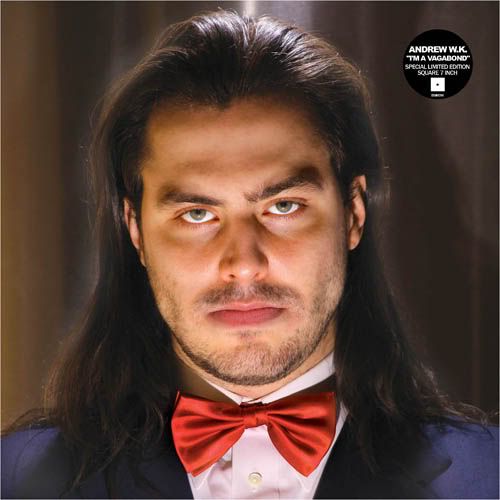 Big Scary Monsters Records
are delighted to announce they'll be releasing a limited edition square-shaped 7" single from Andrew W.K. entitled 'I'm A Vagabond'. Due out on 15th February, the single (which is limited to just 500 copies worldwide) is taken from Andrew's forthcoming rarities album, 'Mother Of Mankind' and is backed with two exclusive b-sides. The vinyl is available to pre-order now along with a new t-shirt, which can only be found on the BSM online store.
Spiritualized
performing Ladies & Gentlemen We Are Floating in Space confirmed for Matt Groening curated ATP Weekend! Also confirmed are Hope Sandoval & The Warm Inventions, Cold Cave, The Tiger Lillies, The Fresh And Only & Hello Saferide.
New Young Pony Club
release new single 'Chaos' on February 22nd & they'll also be touring throughout March. Mon 15th Portsmouth, Wedgewood Rooms Tues 16th Birmingham, Academy 2 Wed 17th Bristol, The Thekla Thur 18th Oxford, Academy 2 Sat 20th Manchester, Moho Live Sun 21st Leeds, Cockpit 2 Mon 22th Nottingham, Stealth Tues 23rd Glasgow, King Tuts Thur 25th Newcastle, Academy 2 Fri 26th Liverpool, Korova Sat 27th Cambridge, Junction 2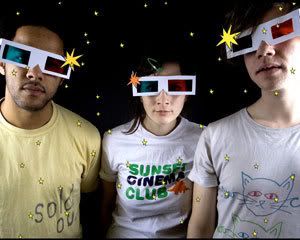 Johnny Foreigner
are returning next week for a further string of UK headline shows as well as details of a special new single. The six-show UK run begins on the 1st of February, ending in their biggest ever UK headline show at KCLSU, London on 7th February. Johnny Foreigner will also release a new single 'Every Cloakroom Ever' on digital formats on 8th February. Every Cloakroom Ever Tour February 2010 01 - Edinburgh, Cabaret Voltaire 02 - Manchester, Ruby Lounge 03 - Sheffield, Harley 05 - Birmingham, Hare & Hounds 06 - Cardiff, Clwb Ifor Bach 07 - London, KCLSU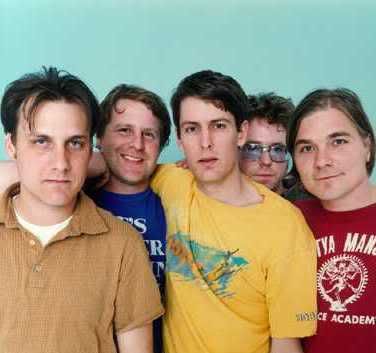 Quarantine The Past: The Best Of
Pavement
The National
have confirmed their first shows of the new decade. Highlights include their biggest headlining shows to date in NYC and London at Radio City Music Hall and Royal Albert Hall respectively, a performance with Pavement in Paris, and additional US dates on both coasts with more to be announced soon.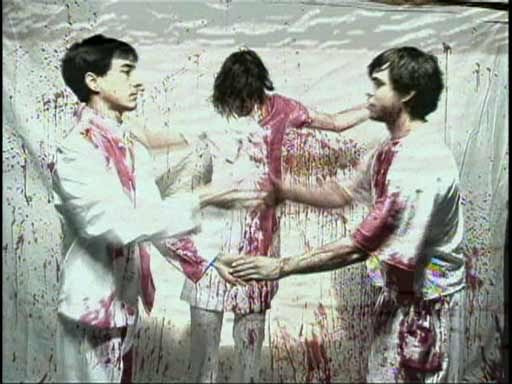 Liars
have announced a London show at 02 Shepherd's Bush Empire on Thursday 27th May 2010.
Lali Puna
is coming out with a new record.
Our Inventions
will be released April 6th on Morr Music, and along with the wonderful Valerie Trebeljahr and members of The Notwist and Tied & Tickled Trio, there's a special appearance by none other than Yellow Magic Orchestra's Yukihiro Takahashi!
MP3:
Lali Puna - Remember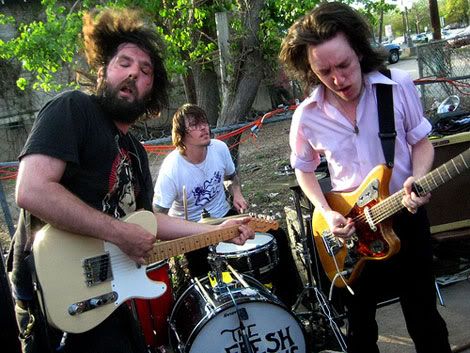 The Fresh & Onlys
announce Spring tour dates (America). 02/24 San Francisco, CA Rickshaw Stop (Noise Pop) * 03/12 Goleta, CA The Hard To Find Showspace # 03/13 Los Angeles, CA Spaceland #$ 03/17 - 03/20 Austin, TX SXSW 03/23 Tallahassee, FL The Engine Room % 03/24 Orlando, FL Backbooth % 03/26 Tampa, FL Crowbar % 03/27 Atlanta, GA The Earl & 03/29 Carborro, NC Cat's Cradle & 03/30 Asheville, NC Orange Peel & 03/31 Chattanooga, TN JJ's Bohemia & 04/01 Nashville, TN Exit In & 04/02 Memphis, TN Hi-Tone Cafe & 04/03 Birmingham, AL Bottletree & 04/05 Austin, TX Emo's Alternative Lounge Outside & 04/06 Dallas, TX Sons of Hermann Hall & 04/08 Denver, CO Bluebird & 04/09 Salt Lake City, UT Urban Lounge & 04/10 Boise, ID Neurolux & 04/11 Portland, OR Wonder Ballroom & 04/12 Vancouver, BC Venue & 04/13 Seattle, WA Neumos & 04/15 San Francisco, CA Bimbo's 365 Club & * = w/ Foreign Born, Free Energy # = w/ Wounded Lion $ = w/ Surf City % = w/ Woven Bones & = w/ King Khan & The Shrines
MP3:
The Fresh & Onlys - Invisible Forces
UPDATED 15:35 WEDNESDAY
Mumford & Sons
are pleased to announce the details of their new single, 'The Cave'. 'The Cave' is released on the 1st March, and is the third single to be taken from the band¹s Top 10 album, 'Sigh No More', which has sold in excess of 225,000 copies in the UK alone to date.
Los Campesinos!
are delighted to announce they will be playing a hometown Cardiff show on Friday 21st May at Solus. For the week of the album release only, fans can purchase a copy of the new album Romance Is Boring and a ticket for the show at a very special reduced rate of £18 exclusively from local record store Spillers in Cardiff. Tickets purchased without the album are priced at £12.00.
Shy Child
arrive in the UK on Monday for two intimate UK dates. They play White Heat @ Madame JoJo's on Tuesday (02/02) and then the launch party for new Soho venue Centro on Thursday (04/02).
Mumford & Sons
Mumford & Sons