Parenthetical Girls
new full length (
Privilege
) as a box set of five extremely limited 12" EPs on their own Slender Means Society label. These EPs will be sold separately in sequence every quarter over the next 15 months, each as they are completed. They will not be distributed to stores. As the cycle concludes in May of 2011, the fifth and final 12" will come packaged in a beautiful, aesthetically cohesive LP box designed to house all four of the preceding releases, forming the complete Privilege album. Limited to 500 physical copies per EP, the 12"s will each feature original art by renowned Swedish illustrator Jenny Mörtsell, and will be hand-numbered in the blood of their respective band members. The first 12", subtitled On Death & Endearments, will be released on February 23, 2010.
MP3:
Parenthetical Girls - Evelyn McHale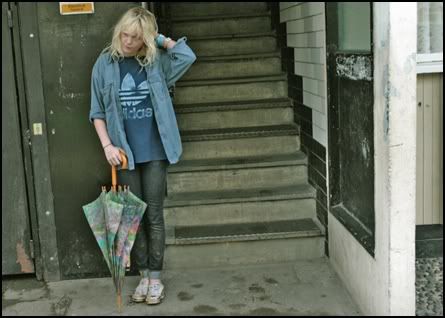 Laura Marling
is back with her new album I Speak Because I Can. 'Devil's Spoke' is the lead single from her second album, and is released on March 15th. The album follows a week later on March 22nd.
Pin Me Down
release a brand new track Time Crisis which is available as a free download as of today and can be found on the bands website (http://pinmedown.net/). Pin Me Down is a musical collaboration between Bloc Party's guitarist Russell Lissack and vocalist Milena Mepris formerly of the electro-punk band Black Moustache. Pin Me Down released a single "Cryptic" last year, which came out on vinyl on the French label Kitsune and their debut album will be released later in 2010.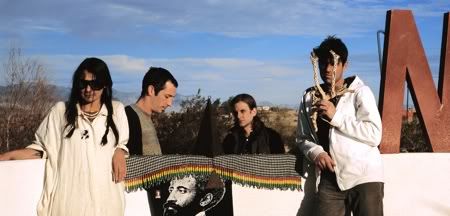 4AD have signed New York outfit
Gang Gang Dance
, with a new album - the follow-up to 2008's
Saint Dymphna
- due later on in 2010.
Talons
have been confirmed to support Johnny Foreigner on tour in February. The dates will be followed by a headline tour in March to support the release of their new, limited edition, split single with Chicago math-rockers Noumenon (www.myspace.com/draftkrunk). Johnny Foreigner support dates: 01.02 - Edinburgh, Cabaret Voltaire 02.02 - Manchester, Ruby Lounge 03.02 - Sheffield, Harley 05.02 - Birmingham, Hare and Hounds 09.02 - London, KCLSU
Laura Barrett
is heading out on an eleven-date North American tour supporting indie-pop legends The Magnetic Fields. Feb 04 - Washington, DC - Lisner Auditorium Feb 06 - Montreal, QC - Corona Theatre Feb 08 -Toronto, ON - Queen Elizabeth Theatre Feb 10 - Boston, MA - Wilbur Theatre Feb 11 - Boston, MA - Wilbur Theatre Mar 04 - Milwaukee, WI - Pabst Theatre Mar 05 - Bloomington, IN - Buskirk-Chumley Theatre Mar 06 - St. Louis, MO - The Pageant Mar 07 - Chicago, IL - Harris Theatre, Millennium Park Mar 08 - Chicago, IL - Harri Theatre, Millennium Park Mar 10 - New York, NY - Town Hall
MP3:
Laura Barett - Bluebird