Your life is a journey, and we The 405, strive to give it the best soundtrack (We love road trips!) We were the excited kids who made you mixtapes in high school, the kids who never took their headphones off, the kids who never got that special someone into bed without choosing the perfect album first. Hands up if you've ruined a mood by spending too long choosing that album... Yeah our hands are pointing skywards too. We've chosen to devote our lives to the pursuit of new music, and we've written a lot of words and posted a lot of songs to make it easy for you to do the same, because we feel that there is nothing more exciting than that chorus hitting for the first time - you never know where the bridge might lead you. At the tail-end of 2009, the nation was full of hope for the upcoming year. We thought a new government might bring in radical and positive changes, we expected Rage Against The Machine getting the Christmas number one to finally destroy glorified karaoke contests, and some of us even considered the possibility of an England team actually performing at a World Cup. How wrong we were on all counts. Thankfully, music didn't let us down – have a brief look through the album of the year lists from various publications to see how strong a year it has been. Here at
The 405
, we used our 'expert' (ahem..) knowledge to tip some of the bands we thought would soundtrack the year (
http://thefourohfive.com/articles/2249
). Now, as 2010 draws to a close, we take a look back to see how they did.
Remember to come back tomorrow as we'll be posting our 'Ones To Watch' list for 2011.
Who?
: Avi Buffalo
We said:
: "They have a surfery quality which you would expect from a west coast band but it's not watered down."
How did they do?
Their debut self-titled album, released on Sub Pop, was released to critical acclaim and has become a bit of a cult classic. They played all the major festivals, often to smaller crowds, but it was as good a start as you could have hoped for from the shamefully young Long Beach band.
Who?
: Milk White White Teeth
We said:
: "Their fizzy, diet chamber pop is made by 8 friends who know their stuff and know that the way to carry a tune is to mount a group assault."
How did they do?
They released a single, 'Ingrid Won't Smile', that didn't really gain the attention its joyous, sparkly harmonies deserved. They're still going, and have a few gigs booked for next year – so let's hope we were a year early, hey?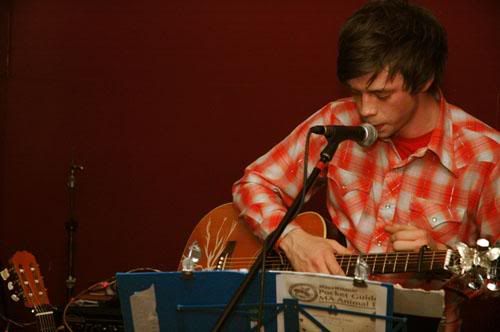 Who?
: Sparky Deathcap
We said:
: "Robert Taylor's acoustic tales of heartbreak and regret, soundtracked to whistles and falsetto, will leave you in awe."
How did they do?
A strange one here, as Rob became a fully fledged member of Los Campesinos!, meaning his solo material took a backseat a little while he toured the world, adding extra elements to their live sound. Now with LC! ready to write a new album, we can perhaps hear more stories of portraits made out of animal entrails and the like in 2011. Also, follow him on Twitter @sparkydeathcap, he's one of the most entertaining people on there.
Who?
: Internet Forever
We said:
: "A dirty, fuzzy and distorted sound that resembles Times New Viking grappling with proper pop harmonies."
How did they do?
Their 'Break Bones' EP was released in the Spring and went some way to whetting appetite for their debut album, which was delayed and never quite appeared, but we are promised it will come out in 2011. Still, they played a few impressive shows and did make it onto Huw Stephens' compilation album.
Who?
: Stagecoach
We said:
: "2010 could be quite special for this 'impossible to dislike' band."
How did they do?
Where do we start? The release of the 'Crash My Ride' EP? The tour support and split EP with Johnny Foreigner? Highlight sets at Alcopopalooza, Southseafest and SWN? All good shouts, but it has to be their appearance at both the Reading and Leeds festivals that confirmed 2010 as more than "quite special". More next year please.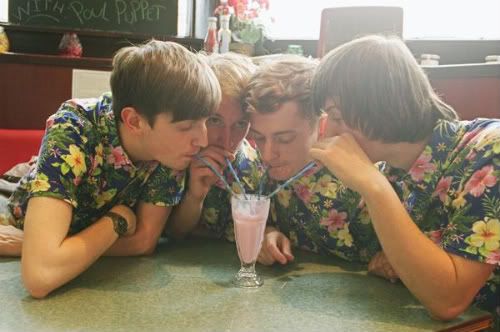 Who?
: Copy Haho
We said:
: "Copy Haho excel in the spunky indie sound you'd associate more with American legends like Pavement and Guided By Voices."
How did they do?
After touring Europe early in the year with Los Campesinos!, the Stonehaven band went a little quiet and got to work on recording their debut album. Their latest blog post mentioned how "life and general laziness" had contributed to the lack of updates, but also said how the album is nearly finished. Another one to look forward to in 2011.
Who?
: Letting Up Despite Great Faults
We said:
: "Pulsing catchiness that excels in a disco and the shoegaze-washed electro-acoustic textures that sound just as sweet on a car stereo."
How did they do?
An extensive US tour in March to promote their self-titled album took in shows at SXSW and they made an awesome photo blog (http://www.lettingup.com/blog_2010tour.php). As far as we can tell, it all went a little quiet after that.
Who?
: Everything Everything
We said:
: "An intricate racket of avant-garde pop that fuses together too many genres and intangible lyrics. It should be a mess but it works"
How did they do?
They went from strength to strength – album 'Man Alive' getting rave reviews and even a thumbs-up from Take That's Howard Donald. Very much a Marmite band, but for those who were on board it was fascinating to see so many different kinds of people enjoying such a rewarding listen and live experience. Now set to go on the NME Awards 2011 tour, they're only going to get bigger.
Who?
: Mount Kimbie
We said:
: "Tetchy dubstep over a skewed palette of ambient fragments. The formulas are jumbled, the beats unpredictable."
How did they do?
In many ways, 2010 became the year of Dubstep, and Mount Kimbie's 'Crooks And Lovers' was at the forefront of this movement. We gave it 9/10 and we were not the only ones to be blown away by its majestic beauty.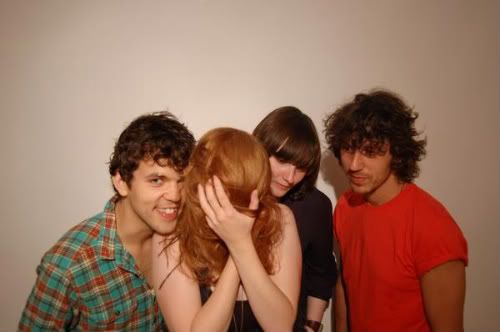 Who?
: Chapter 24
We said:
: "Danceable pop mixed with mad freak-outs is what this incredible four piece are about."
How did they do?
The 405's sister record label
New Pyramid Records
released their limited edition debut 7" 'Gregory/Down In The Sea', complete with handmade and numbered artwork. They've also received plaudits from Artrocker and performed at In The City to much acclaim. Their live show has become one of the most talked about on the London circuite.
Who?
: Mat Riviere
We said:
: "Mat Riviere's blend of dreamy, distorted 'devil' pop is outstanding."
How did they do?
The Norwich man's lo-fi, bleak pop musings shaped his debut album 'Follow Your Heart', released on the splendid Brainlove Records. Gigs with Napoleon III and Stairs To Korea, and an appearance at a festival in Denmark, all contributed to a startling year.
Who?
: Fang Island
We said:
: "With their sprawling guitars, chants and hollers, Fang Island are here to warm our hearts and melt our minds."
How did they do?
Their debut album was released in February, and was followed by a year-long extensive tour of the United States, including a support slot to none other than The Flaming Lips. UK and European tours were also incorporated, including a sold-out show at the Old Blue Last in London – where Stagecoach opened for them.
Who?
: My First Tooth
We said:
: "Violins, bouzoukis, melodicas, acoustic guitars and sweet boy/girl vocals combine in to something it's impossible not to fall for."
How did they do?
Their album 'Territories' was released just in time for the winter, and it would not be an exaggeration to say it has been on daily repeat for most 405 staff members since then. The perfect accompaniment to the real-life 'Sleet and Snow', it is honest and heartbreaking but no less hopeful. Their live show is meant to be equally inspirational. Another success story from the Alcopop! stable.
Who?
: The Girls At Dawn
We said:
: "Think Vivian Girls but WAY more Lo-Fi and you'll be on it."
How did they do?
Another band who didn't quite cross over to the UK, but the release of 'Call The Doctor' on Norton Records seemed to give them some momentum in their home country. A summer tour of the US received a lot of approval from the blogosphere.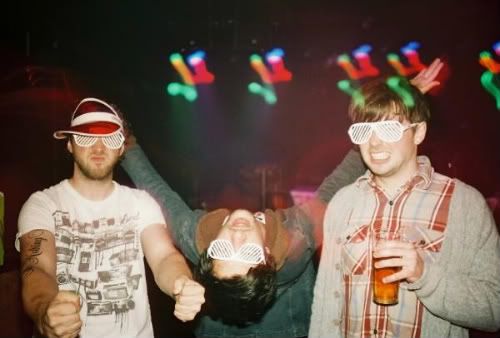 Who?
: Hold Your Horse Is
We said:
: "They're explosive, home wrecking bastards and we love them."
How did they do?
Their relentless gigging schedule took in two extensive tours (one alongside Crooked Mountain, Crooked Sea and the other with Shoes And Socks Off) and various other gigs across the breadth of the UK. Never stopping for breath, they also found time to release the rad 'Rammin' It Home' EP on Big Scary Monsters, film a video for 'You Show Up' and release a free download cover of 'Wonderful Christmas (Chris Rouse) Time'. The whole EP also featured on Front Magazine's videos, each showing student girls in various states of undress. This is the band's biggest achievement, no doubt.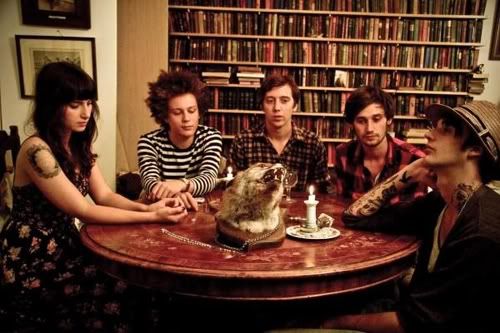 Who?
: Exlovers
We said:
: "Endearing indie guitar-pop is the order of the day, with unfussy and traditionally British-sounding arrangements."
How did they do?
A headline tour at the start of the year helped promote the 2009 release of 'You Forget So Easily', but since then gig and releases appear minimal. However, the few they have played were impressive industry showcases like In The City and Young And Lost Club's 5th birthday party event, so another one we can look out for again in 2011.