Welcome to our 'Ones To Watch for 2014' feature. Let's get started with the disclaimers.
We're all fans of music. That's why you're here, thinking about scrolling past these words, and that's why we devote our lives to discovering and writing about music that moves us. We're fans first and foremost, we're critics because we care, and we're the curators of everything that you'll find on this website all year round.
With this list, we're not just regurgitating our knowledge of Q1 marketing spend projections, that'd be easy. Read the industry rags if you're interested in that kind of thing. We're picking artists that we've seen something in. They may only have a couple of songs on Soundcloud, they may have a lot more material online for you to check out, but we've seen enough to say that we want to support them in the coming year. In much the same way that our monthly edict pieces work, what we're saying here is that we endorse these artists. We believe that they will do things that are worth watching, and, we will endeavour to help you see it when they do.
We know you're here because you want to find some new band that blows your mind, we get that feeling everyday, and we want that too. That's why we set up our Discovery service for you. We understand and we want to help, sharing is caring after all, and great music is great music that needs to be supported. So when you're done checking out the bands on our list, may I suggest that you take a listen to the bands on these lists by our friends at Best Fit and GoldFlakePaint too. Those dudes know what's up.
I hope you find some music that you can believe in.
With Love,
Will Cook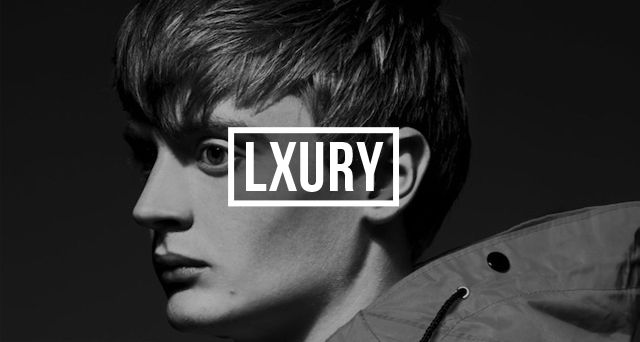 The majority of key protagonists in 2014 have been operating under pseudonyms, heavily cloaked under layers of mysterious monikers. Thankfully this failed to act as a deterrent and the only thing this particular artist has lost out on this year has been the 'u' in his name.
So what we really mean for our Ones To Watch feature is that these are all the artists we're incredibly excited about. The appeal doesn't lie within the realm of commercial ability or mainstream success alone. For this particular artist especially, what we lack in a detailed biographical bundle of information readily branded and packaged for the purpose of our written regurgitation and disposal - Andy Smith has only left us wanting more. This producer makes up for the mystery by poising toward cultivating his own music and rapidly developing a solid and undeniable breakthrough for the coming year.
Not only do we admire artists who let their music speak louder than the image they project or allow the public to perceive, but that his core creative ability has been exposed already. He combines eclectic beats with momentary skipping rhythms, vibrantly displaying progressive and evolving electronica sounds.
He tempered modern melodies and unveiled arpeggiated dance-chords through his track 'Never Love'. This was an instant engagement toward the movement of beats we found during early Disclosure days, which so fittingly places Lxury into a opportune genre that promotes creative wiggle-room and growth. After his tune 'J.A.W.S' debuted on Disclosure's BBC Essential Mix earlier this year, I for one was of the majority that thought it was a gift from the brother's themselves. Was it the unabashed introductory of bold and bulging exotic dance hooks or the different vocal samples that stripped through toward the second half of the song that tweaked the inner ear of every electro-dance fundi?
Irrespective of the mundane deplore of unnecessary and elementary song pick-a-part's of his 2013 repertoire - the new sounds he created breezed through everything else on the circuit and landed in replay queues, mix tapes and club playlists. These infectious melodies were revealed in tracks 'Playground' and the more striking 'Faith'. Adopting a similar agenda, he vehemently remixed fellow non 'u' band name's CHVRCHES and their song 'Lies'. By filling the spaces you normally would not have known were malleable, he has produced a version that exposes highly elevated synth-scapes showcasing a clear and direct homage toward classic and punchy House rhythms. This really only proves to increase the rate at which our hearts start racing, our feet start tapping and elevated the levels of our impatient anticipation for the coming year. - Lior Phillips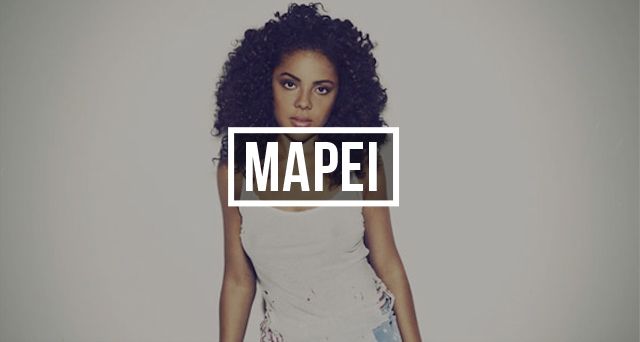 If you were to create a fictional bio for a hot new pop act in 2014, the ideal places to name would be New York and Sweden - centres for some of the hippest (and actually quite good) music to have been released in the past few years. What luck, then, that Stockholm-based Mapei was born and raised in Rhode Island, before heading to Scandinavia.
Close to making it back in 2008 as a rapper, Jacqueline Mapei Cummings finally gave into her huge desire to sing and following some globetrotting she returned to Stockholm and set about writing songs with producer Magnus Lidehall (Sky Ferreira, Britney) that would reflect her travels and her true love of singing. What we got first up was the stunning 'Don't Wait': a showcase for Mapei's throaty, deeply soulful voice and backed by some skeletal percussion and finger-clicks, a cracked acoustic strum and electronic grooves recalling both Brazilian Baile funk and Janelle Monae 21st century R&B.
With an album coming via Downtown records in 2014, Mapei is finally on the verge of something huge; she's taken the circuitous way round, but learned along the way. Those experiences, coupled with such an incredible voice, will take her a long, long way. Andrew Hannah
The powers that be are branding Ryan DeRobertis' - aka Saint Pepsi and ex-Cold Napoleons mainman - latest sonic output a newfangled genre dubbed 'vaporwave'; Noisey named it "easily the worst genre tag we've heard since witch house." This shoddy label essentially boils down to a farrago of noises interweaving like a musical cat's cradle: expect hacked'n'slashed samples, broody R&B vox and the faint imprint of trap, hip-hop and a spray of dance subgenre percussion. Fans of Gold Panda, Shlohmo, Ryan Hemsworth and other members of the producer elite will get 'little bit of wee' excited.
A lot of his sounds, like 'We Belong Together' and 'Burn' are like what Disclosure wish they were whipping up. There's a sublime blending of serrated synthery and '90s pop influences, but also a shimmering dance/R&B veneer draped over the top. It's like a beartrap covered in some ebullient besequinned tarp. It's not all original material though, remixes and mash-ups are also his forté (especially if they focus on Carly Rae Jepsen). Part of his repertoire (including his proto-PEPSI Cold Napoleon stuff, which is worth checking out) includes two different 'Call Me Maybe' reworks - one, a stretched lo-fi chilltronica paean, the other a collusion of Breakbot's jazzy nu-funk and Jepsen's perfect pop (yeah, that's right, and what?).
If you want danceworthy pop and intelligent music for cutting shapes to (and let's face it, we all do), look no further than SAINT PEPSI, the patron saint of dancefloors, boogie-ing and carbonated beverages that aren't Coca Cola. - Larry Day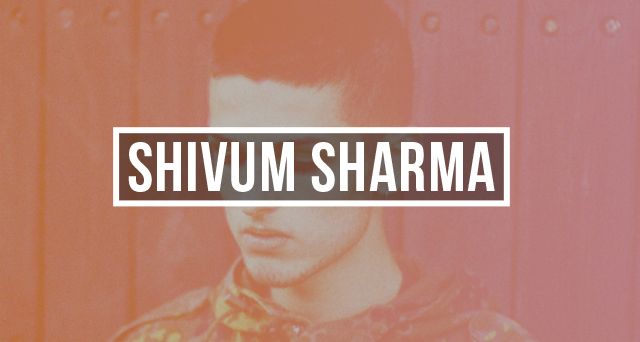 He may only be eighteen years old, but Shivum Sharma demonstrates a knack for songwriting that is far beyond his years.
Meticulously crafted, 'Flicker' is touted as a bedroom demo, yet Sharma's arrangement of sumptuous keys and a gently soaring crescendo resembles an effort that many established artists would garner much acclaim for, whereas 'Untouched', another demo, is a slow-burner, woozy and spiralling, subtle beats entwining with his breathtaking falsetto.
If he has pricked our ears with a meagre pair of releases, 2014 could belong to Shivum Sharma if he returns with a fistful as polished and impressive. - Lee Wakefield
For the most part, Ireland's musical output has been viewed as fitting into one of three camps - boybands, traditional folk, and U2 (obviously that's not all there is, however). Hip-hop has never been the Emerald Isle's selling point, but 20-year-old Dubliner Alex Anyaegbunam is on a mission to change that during 2014. More famous under his rap sobriquet, Rejjie Snow, he released his debut EP, Rejovich (with interested artwork) earlier this year to rave reviews and a glut of comparisons to o'er-the-pond contemporaries Joey Bada$$ and OFWGKTA.
Get ready for a sleek baritone, rumbling through hacked'n'screwed '90s-era samples; prevalent are classic hip-hop beats, slick '60s jazz keys and the ever-so-slight Irish twang that Snow tucks into his US façade. 'Snow (My Rap Song)' demonstrates his penchant for more avant-garde production and a flow littered with Tyler-lite violence that trips into sublime shapes. 'Loveleen' is a sparse piano-led number accompanied by lounge-sleaze sax and crunchy percussion; Snow's vocals are draped over the top with an odd elegance. 'Black Pancakes', his latest single, is all warped and distorted like an Action Man necking a blowtorch. He manages to namedrop kids show Balamory though, which is both disturbing and awesome.
Recently, after abandoning an athletic scholarship at Atlanta's Savannah College of Art and Design to study film in order to focus on his music, Snow announced the completion of his debut LP/mixtape, Dear Annie, due early next year. Given the reaction to Rejovich, it's almost guaranteed his first full-length will consolidate his power as one of Europe's most promising rap talents. - Larry Day
For an artist who only started putting out music a little over a year ago, SZA has come a long way. The New Jersey native has released two EPs, including one earlier this year entitled S, the first of three based on her initials, joined the likes of Kendrick Lamar and Schoolboy Q as labelmates at TDE, and performed alongside Kendrick at the AMA's just last month.
The R&B singer has an innocent spark about her that translates into her alluring, ethereal music. Her interesting background and familial relationships serve as inspirations for her songwriting, and when paired with gorgeous airy vocals, creates an intimate atmosphere that engulfs the listener. Her genuine honesty from writing music to interviews to live shows has cultivated a strong following that is sure to grow in the coming year. - Alex Vickery
Just out this month with her EP The Right Thing, Rosie Lowe embodies the best of 2013. The self-proclaimed perfectionist worked side-by-side with producers such as Kwes and The Invisible's Dave Okumu to make her music talk to her - defining her even more as a well-rounded artist .
As daughter of a jazz player, Rosie's heritage straddles various genres with ease - smashing up RnB, electronica and silky soul. The vocals are androgynous whispers embellished with ethereal pastoral melodies, cradling you like a baby in a gitchy womb. Whether you call it pop, electronica, or nu-soul - Rosie Lowe's sound is going to lead us to the end of 2013, ready to enjoy the gentle, warm embrace of 2014. - Fabiana Giovanetti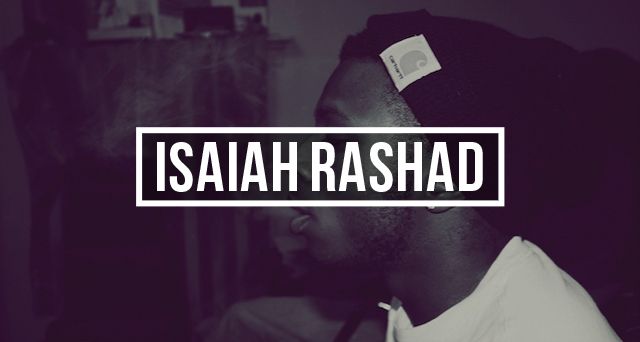 For all the outspoken rap fans aggravated by carefully crafted hip-hop facades stitched together with multi million dollar entertainment buzz-schemes and overwhelming exposure tactics - a new manifesto unfolded this year. The rusty tools once used to clone and manufacture rappers has started dismantling. So instead of overcrowding a genre with the wrong type of rapper whose just after a major record deal, an open dialogue has begun in order to address the lack of authenticity and consistency in cultivating unique talent.
Cue Isaiah Rashad and Brian Cameron who together with Producer D.Sanders conjured up their own manifesto le-gusto. In the track 'Gusto' they question a scene that once held the foothold in inspiring controversial perspectives that were hamocked by buoyant carte-blanchery. As Cameron bolsters through the verse, "So he got a big deal? Big deal, so what he spit some shit that ain't real? Get lit and write some shit you can't feel" - it's simply impossible not to wake up from the dull industry hum and start paying attention to new and relevant advocates.
This Gusto-rhetoric has allowed for Isaiah to solidify himself as an exciting artist on the cusp of changing up a scene that seemed doomed to disintegrate into itself. He's confident behind the mic and that symbolizes a clear unifying force for the right amount of intent behind his lyrics.
In an interview with Vibe, the ripe 21-year-old rapper mentioned how he originally wanted to be a Sociology professor but it was a chance meeting with producer Dave Free that set the ball rolling and resulted in him becoming the newest member of Top Dawg Entertainment. This is the home of Kendrick Lamar and Ab-Soul - an undoubtedly strong leg-up that will hoist him onto the proper platform he deserves. He's still somewhat teaching isn't he? The type of rap he's brought to the fore is now being labeled as that of "conscious rap", understandably because his words bounce intelligently and reveal a unique sense of lyrical dexterity we haven't seen for a while.
It may comparatively set him up against the label's predecessors, but the pressure seems welcomed and obligatory for the nature of what he professes to do. Having already teamed up with New Jersey's SZA, he's admittedly bared an uncompromising sense of assertiveness already.
It's important to note his intentions to be seen as a 'raw' artist, through songs like 'Hurt Cobaine'. Reminiscent of old T.I, he stretches an emotive concept of self-worth. "Wanna pull us over so they can search us, camera yes sir I purchased, I live right up the street, I'm black i.e I'm worthless." This is the kind of rawness he touches on that will be the probable connector force to his fans. This is his draw card, the transparency in revealing that everyone experiences self-doubt and worthiness.
He's here to make a statement, as with most artists of course, but this time it's to pledge his standpoint and guarantee he is seen in the way he intends to be seen, not the record label/fans pre-emptive autocracy. The lyric; "I came to bury you average," is a poignant line that divulges to his fellow rappers how he hasn't started rapping in order to get out of the 'hood' or to 'escape' his past. He is a rapper wanting to expose his belief that he is here to showcase his raw talents.
Lest we forget why artists are here in the first place, Isaiah is a welcome protagonist to an every-changing genre of music. Look out for him in 2014. - Lior Phillips
Rising producer Iamnobodi released his debut record, Elevation, on Soulection this year, following a deservedly warm reception for his single 'Maptu Dance'. This is the first track off the album and pays homage to a slum in Mozambique. 'Maptu Dance' is a meditative convergence of synths and drum beats and a great soulful introduction to an LP in which we see this Germany/LA based producer embrace a kind of melodic yet tropical sound.
A mix of house, hip-hop, ambience and a few signature sparkles ensures that even though Iamnobodi could be compared to J Dilla or early Timbaland, his sound is still fresh enough to make him one to watch over the next year or so. To cut it short, this artist's producing fun music that'll put a smile on your face, and who doesn't want to spend most of 2014 smiling? - Kerry Flint
Well, we're not the only ones tipping Kelela for great things in 2014 (hi, BBC!) but is it any wonder on the evidence of her Cut 4 Me mixtape?
LA-based but raised in Maryland to Ethiopian parents, Kelela Mizanekristos was brought up listening to pop and 90s R&B singers before a switch to the west coast saw her delve deep into the post-dubstep scene and get mixed up with the likes of Night Slugs and Fade to Mind - and that mix of genres contributes to the brilliance of what Kelela has given us on her mixtape.
Rather than search around for beats and samples to build her sound, Kelela has collaborated with the LA crew she became close to: Kingdom on the captivating title track, all stuttering percussion and warped R&B beats for Kelela to coo her airy vocals over the top of; the deep bass provided by Girl Unit on the seductive and sultry 'Floor Show' and the operatic, creepy atmosphere created by Nguzunguzu on 'Enemy' that eventually spills over into sheer R&B heaven. It's a combination that means Kelela's music holds on to enough of that underground, clubby vibe while also sounding like the future of pop music.
Cut 4 Me is more than just a mixtape; like when A$AP Rock dropped his fist mix it was the sound of an artist making themselves and their style known. If Kelela follows his trajectory, she'll be bloody huge in 2014. - Andrew Hannah
"Everybody should find what they are good at and enjoy," LIZ proclaims atop her Facebook and, while we tend to agree, this should surely result in her contemporaries packing up and leaving because, well, nobody's a patch on Elizabeth Abrams in our eyes.
Over the past year, LIZ has revealed a fistful of tracks that are steeped in syrupy vocal and infectious grooves, resulting in her having to fight to prove that she's not simply partaking in a misplaced bout of hollow 90s nostalgia. She seems to be coping rather well, if her string of alarmingly impressive releases are anything to go by.
Take 'Stop Me Cold', for example, a stinging four minute assault on your eardrums that will linger for days, or 'Horoscope', a stuttering throwback that will no doubt cause your hips to gyrate across a darkened dancefloor. Coupled with captivating allure, resistance appears futile. 2014 is at LIZ's mercy. - Lee Wakefield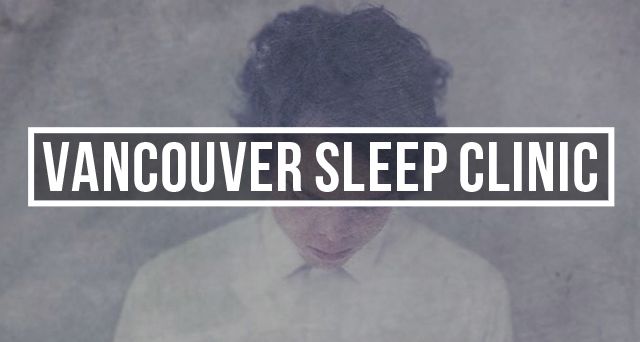 They're growing their talent young over in the Southern Hemisphere, perhaps it's all that nice weather? Not that you'd ever guess that Tim Bettison is from sunny Brisbane Australia. His moniker Vancouver Sleep Clinic perfectly captures the type of music he makes: icy cool synth that melts away with his own chilling vocals, the overall effect is more wintery than Bon Iver's Christmas jumper.
His latest offering 'Collapse' was penned whilst still at school in the back of his maths book, which is pretty sickening considering at the time of its release VSC was topping the Hype Machine chart as one of the most blogged about artists. Not that he tries to hide his tender years posting on Facebook" "Brb, mum's making me do my homework." and 'Brb, just graduating from school" - pretty endearing stuff.
Heartfelt, frosty and otherworldly, VSC makes the sort of music that creeps up on you across the space of a track. From the sharp, skittering synths of 'Vapour', to the glistening sounds of 'Collapse', it's a sound that's sure to draw comparisons to the bearded king of auto-tune Justin Vernon, but is fresh enough to be distinctive in its own right. An EP in the pipeline for the new year. - Emma Cooper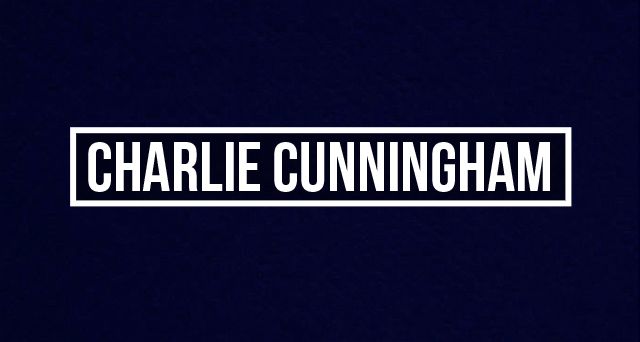 Every now and then a song stops you in your tracks, totally floors you, knocks you for six. When I first heard 'Lights Off', all of those things happened to me at once. Charlie Cunningham has only got three songs on soundcloud, but each one will do that to you. Each one has a magical quality. Each one gets me in a different way. I'm totally sold. In fact, I'm pretty anxious to hear more already. I'm anxious to get these songs heard more already.
I spend a lot of time ranting about pushing music forward, looking for new things, getting excited by the future. So I guess you could say that it's quite ironic that I'm most excited about a dude with an acoustic guitar. It's just his songs resonate so effortlessly with me. I haven't felt this way about this type of music for a long time. Like a Keaton Henson, Bon Iver, long time ago. You can expect an album at some point. You can expect me to shout about it. Music this good needs to be shared, it needs to be felt with real human feelings by everyone. Until that happens and we can all rejoice in the wonder of it all, you can enjoy these songs, be happy that they exist. - Wil Cook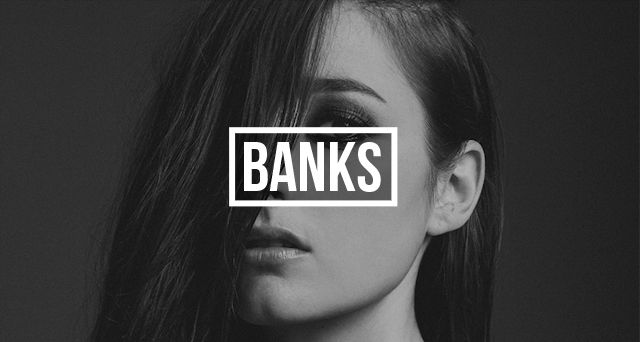 She hasn't even released her debut album yet and she put out her first releases only a few months ago (Fall Over EP and London EP) but Banks is already causing quite a stir. She's quickly becoming known for her edgy, laid-back beats accompanied by that dreamy soft voice that sails through an ever-growing collection of emotive tracks (which can be accessed on her SoundCloud).
Her transfusion of melancholy drum beats and subtle piano undertones sets a moody atmosphere which helps to conjure up images of the LA-based rising-star performing in a dark, smokey room in some gritty East-end venue. It's no wonder that underground favourite The Weeknd picked her to assist him on the UK leg of his recent tour.
Banks is yet to announce the details of her debut album, but with the likes of Totally Enormous Extinct Dinosaurs and Jamie Woon already producing material for her, we anticipate that it will be a very good album indeed. - Ryan Cahill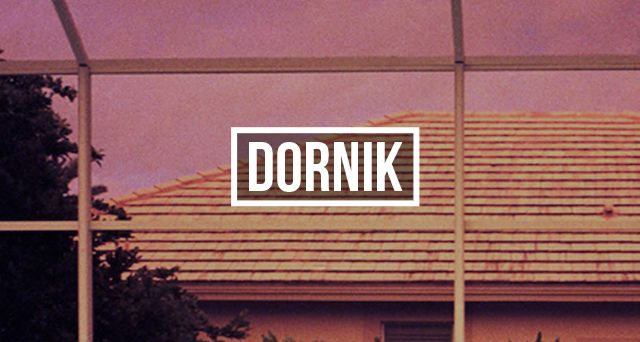 It takes just under twenty six seconds of 'Rebound', a most recent single, for you to realise how ridiculously smooth Dornik is. Crooning over glimmering synths and sugary handclaps, Dornik Leigh oozes a seductive groove that is futile to resist.
Slotting neatly between Disclosure and Julio Bashmore amongst PMR Record's impressive clutter of acts, 'Something About You' is a swooning, soulful rush, dripping with hefty dollops of cosy R&B that leaves us pondering the release of a debut record within the new year.
Comparisons with a certain Mr Ocean are inevitable, but on this evidence, Dornik appears to be fashioning his own niche rather handsomely. - Lee Wakfield
****
The 405 'Ones To Watch' for 2014 Playlist
As is tradition at The 405, we're happy to present you with a playlist of all the artists on our 'Ones To Watch' list. All you have to do is press play on the player below, then sit back and enjoy.