There's a strong possibility that you haven't heard of Sufjan Stevens and there's also a possibility that you've heard his name but not his music. If either of those presumptions are correct I suggest you carry on reading. If, like me, you have heard his music then you're most likely fully in love with him anyway so this article will just re-affirm your love for him! So lets crack on!
Who is he?
I'll hand over to my good friend Mr Wiki for this one!
Sufjan Stevens (pronounced
/ˈsuːfjɑːn/
, born July 1, 1975) is an Americansinger-songwriter and musician from Petoskey, Michigan. Stevens first began releasing his music on the Asthmatic Kitty label, a label formed by him and his stepfather, beginning with the 2000 release A Sun Came. His 2005 album Illinois hit #1 in the Billboard Top Heatseekers chart.
Here's a good background video for you! [youtube=http://www.youtube.com/watch?v=MdqAnmWLkWE&feature=related]
Three reasons why he's so special:
1.
His Music!
Of course there wouldn't be much point in talking about Sufjan without mentioning his music so here's a little bit about the albums he's released.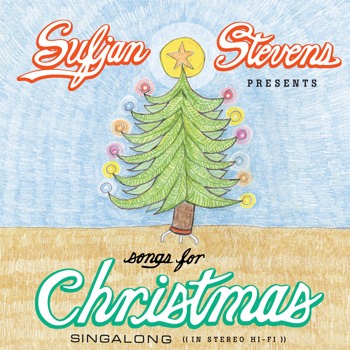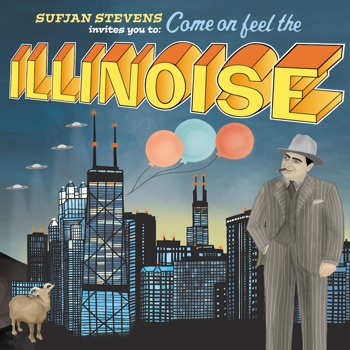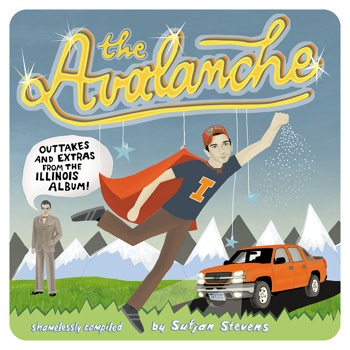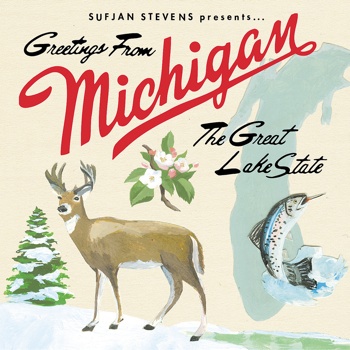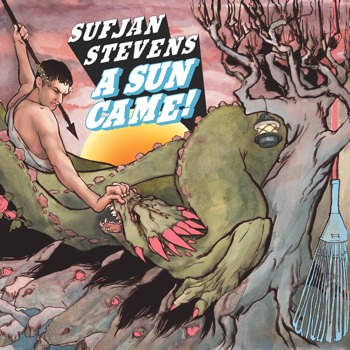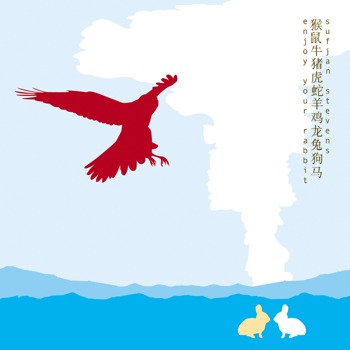 Above are all the albums he's released since 2000! I could go on for days about every single song on all of his albums but instead I felt an overall summery would best suit the newcomers. Starting with his first album
A Sun Came
which for me is a pretty solid debut album. The main issue I have with this album his it's lack of flow in comparison to his latter work. I guess that's an unfair criticism as it's only something I would have picked up on once he released more work but it's a valid point nonetheless. It's definitely the most lo-fi of all the albums which makes it a lot different from his more recent work but it definitely shows signs of what he would be producing on those albums. Next up is the electronica inspired
Enjoy Your Rabbit
that's based around the animals of the Chinese Zodiac! For me it's the weakest of his releases as it just doesn't suit him. It's not necessarily poor for electronica/noise music, 'Year Of The Tiger' is a good example of that but I find this use of his musical talent to be a bit of a waste. After
Enjoy Your Rabbit
Steven's ventured out into the dodgy world of 'Concept' albums, though i guess the whole Chinese Zodiac idea was pretty much a concept album anyway. Unlike
Enjoy Your Rabbit
this concept album works. Let me explain. The album in question is called
Michigan
and it's the first in a long series of albums based around the 50 states of america. Check this video out to see his 50 states song! [youtube=http://www.youtube.com/watch?v=tbTZxIWu6hU] His plan is to create an album for every state in America! Which you'd have to admit is a pretty bold challenge! Like I said, the first album in this series is called
Michigan
and for me it's a stoke of genius. It's a little bit more relaxed and stripped back than his next couple of albums but really showcases the depth of his lyrical talent as well as his arrangement skills. It's got more of a sadness and delicacy to it than any of his other work, which may be down to the fact that its home state. It's almost like he's reminiscing even though the lyrics don't really apply to him. Next is
Seven Swan
s which is very similar to
Michigan
in it's sound and feel but edges more towards his religious side. I'd like to point out that although a lot of his lyrics draw heavily from his religious leanings, he never comes across as a preacher. Much in the same way of Andy Hull of Manchester Orchestra. I'm not religious in the slightest and I can tell you his lyrics have never been an issue at all. Next is the second release in his '50 States' project called
Illinois
which, as you guessed it, is about the fine state of Illinois. This for me is his greatest work and what solidified him as a genius in my eyes. Instead of the stripped down nature of his previous two records, Steven's decided to go for a much more plush and bigger sounding record. Millions of sounds come together to create a fantastic album from start to finish. It's also much more of a happy record in comparison, to say
Michigan
or
Seven Swans
. Not so long after this record he released a b-sides and out-takes of the
Illinois
album titled
The Avalanche.
Usually those sorts of albums are reserved for super fans like me but it could quite honestly stand out on it's own without the help of it's big brother. My only criticism would lie with the inclusion of three different versions of the song 'Chicago'. It's a good song but it's not THAT good. His most recent release is called
Songs For Christmas
and comprises of 5 CD's of christmas related songs recorded between 2001 and 2006. I'm not really one for christmas songs to be honest but it's still listenable. 2.
Asthmatic Kitty Records
He helped create one of the greatest record labels on the planet with his step dad Lowell Brams! That's pretty much my point! 3.
Live Performance!
I will freely admit i've never seen him perform live. The last time he ventured over to England he played a tiny venue in London and if I wanted to go I would have had to have paid in the hundreds to see him due to ticket touts (BOOO!). Either way i've still managed to see millions of videos of him performing and every time I'm amazed by how powerful his voice is live and just how great a show he puts on! Here's three of my favourite live Sufjan videos! [youtube=http://www.youtube.com/watch?v=b3qNHuQVqjM] [youtube=http://www.youtube.com/watch?v=Sgt7G1BYZmg&feature=related] [youtube=http://www.youtube.com/watch?v=CdfiXdrmXA8&feature=related] I hope you enjoyed this article!
Here's some music to download:
The Man Of Metropolis Steals Our Hearts
Jacksonville
Concerning The UFO Sighting Near Highland, Illinois