I'm pretty sure that you all know what's kicking off tomorrow afternoon, but did you know The 405 is holding a World Cup sweepstake? Well, unless you follow us on Twitter, you probably didn't! It's a pretty simple concept really. People applied to take part, with a random number, and were then assigned a random team. Due to popular demand we decided to increase the intake to 64 (2 people per team!). The winner not only get's the joy of being crowned The 405 Sweepstakes King/Queen but they'll get five CD's from The 405 Vault, plus the following from our lovely sponsors,
Broken Sound
.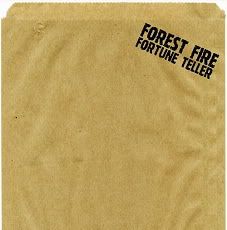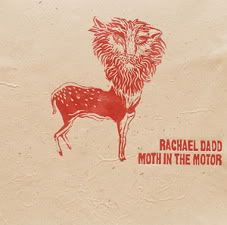 Forest Fire - Survival (CD album signed by whole band) Forest Fire - Fortune Teller/I Make Windows 7" ltd edition single Rachael Dadd - Moth In The Motor mini-album (ultra-limited edition 10" with hand-painted sleeve) We're sorry if you didn't get a chance to take part in our sweepstake
but
we suggest you all have a look at who got what below and harass them via twitter.
Group A
@kbordwell
&
@thebluewalrus
@robmcfc
&
@alicetragedy
@MylesPalmer
&
@dannythe405
@slowthrills
&
@rocketfuelled
Group B

@dansmythphoto
&
@dayvan_cowboy86
@kim_neverenough
&
@accleary
@http://twitter.com/euanmackay
&
@utetheband
@SofaCity
&
@kannikaclaudine
Group C

@Steoph
&
@drunkenwerewolf
@Pixellated
&
@Gazzardinho
@Know_The_Ledge
&
@wearepandr

@redrosemusicuk
&
@RyanPaulBarham
Group D

@robbieflash
&
@dubccc

@littleliongirl
&
@martincox

@darrenmjones
&
@springoffensive

@gdpreston
&
@seemanfreeman
Group E

@jakemay1
&
@mishkinbird
@ilovepopnoodle
&
@utetheband
@redrosemusicuk
&
@RapidsTheBand

@jhbhq
&
@pandachops
Group F

@benjmc
&
@idlehandsclub

@PhilyCee
&
@iPaulie

@riskconsequence
&
@NewXross
@OurLostInfantry
&
@TheRevP
Group G

@spotify_tapes
&
@camelglasses
@9inelives
&
@dvdhth

@TUNECALL
&
Rick_Moreno
@LukeCotton
&
@Starshaped_Gigs
Group H

@ilovealcopop
&
@MinutestoLive

@jamescanham
&
@utetheband

@RaquelGphoto
&
@sockformation
@padarnalat
&
@flyingwithanna