We've done it, everyone! We all made it halfway through the year (can you believe it's already July?). 2014 has already brought us some incredible albums and EPs in every corner of the market with tons more on the way, which means it's time for one thing – our 2014 Halftime Report.
The 405 staff have put together a list of their favourite records of the year thus far, and it's got a little bit of everything for you to sink your teeth into (not like that, Suarez…) along with some reminders of great albums you may have forgotten about. There are a few recurring themes (shout out to East India Youth, St. Vincent, and Wild Beasts) and some surprises along the way from some bright new artists in just about every genre. Think there's anything we completely missed the boat on? Let us know!
See you in December for the End of Year madness.
Timothy James Boddy
1. East India Youth - Total Strife Forever
2. CEO - Wonderland
3. Lyyke Li - I Never Learn
4. Wild Beasts - Present Tense
5. How To Dress Well - "What Is This Heart?"
6. Chad VanGaalen - Shrink Dust
7. St Vincent - St Vincent
8. Iggy Azalea - The New Classic
9. Todd Terje - It's Album Time!
10. Lana Del Rey - Ultraviolence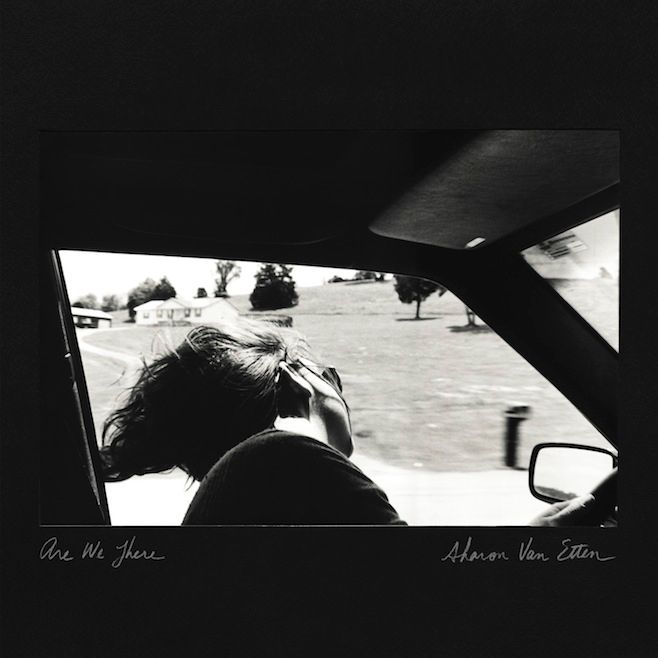 Oliver Primus
1. Sharon Van Etten - Are We There
2. YG - My Krazy Life
3. Taylor McFerrin - Early Riser
4. Angel Olsen - Burn Your Fire For No Witness
5. Schoolboy Q - Oxymoron
6. How To Dress Well - "What Is This Heart?"
7. Isaiah Rashad - Cilvia Demo
8. CEO - Wonderland
9. Kevin Gates - By Any Means
10. Sun Kil Moon - Benji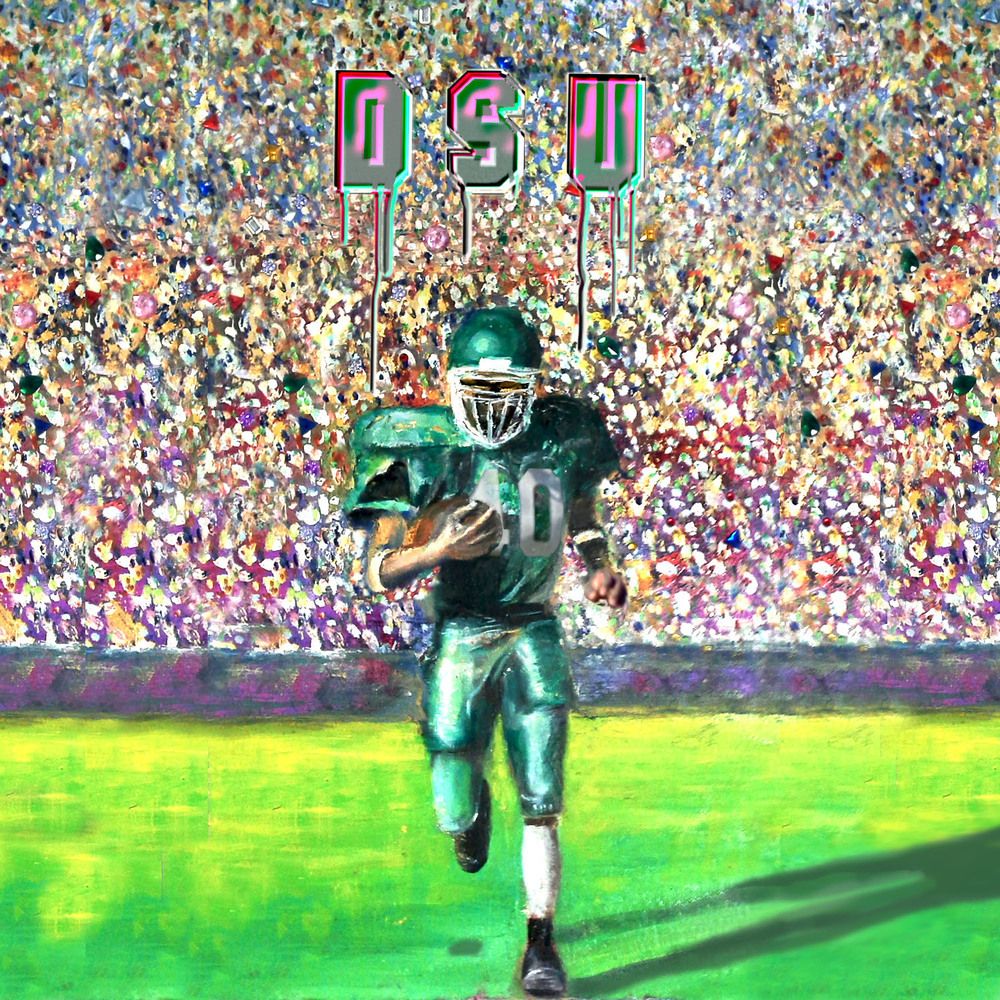 Emma Garland
1. Alex G DSU
2. Ricky Eat Acid - Three Love Songs
3. Tigers Jaw - Charmer
4. Frankie Cosmos - Zentropy
5. Modern Baseball - You're Gonna Miss It All
6. Olive Drab- The Big Sleep
7. Priests - Bodies and Control and Money and Power
8. Ratking - So It Goes
9. Playlounge - Pilot
10. YG - My Krazy Life
Joni Roome
1. Isaiah Rashad - Cilvia Demo
2. Jon Connor - The Late Registration of a College Dropout Who Had a Dark Twisted Fantasy of 808s and Heartbreak.
3. patten - ESTOILE NAIANT
4. Riff-Raff - Neon Icon
5. Ab-Soul - These Days...
6. Iggy Azalea - The New Classic
7. Rick Ross - Mastermind
8. Schoolboy Q - Oxymoron
9. Future - Honest
10. SZA - Z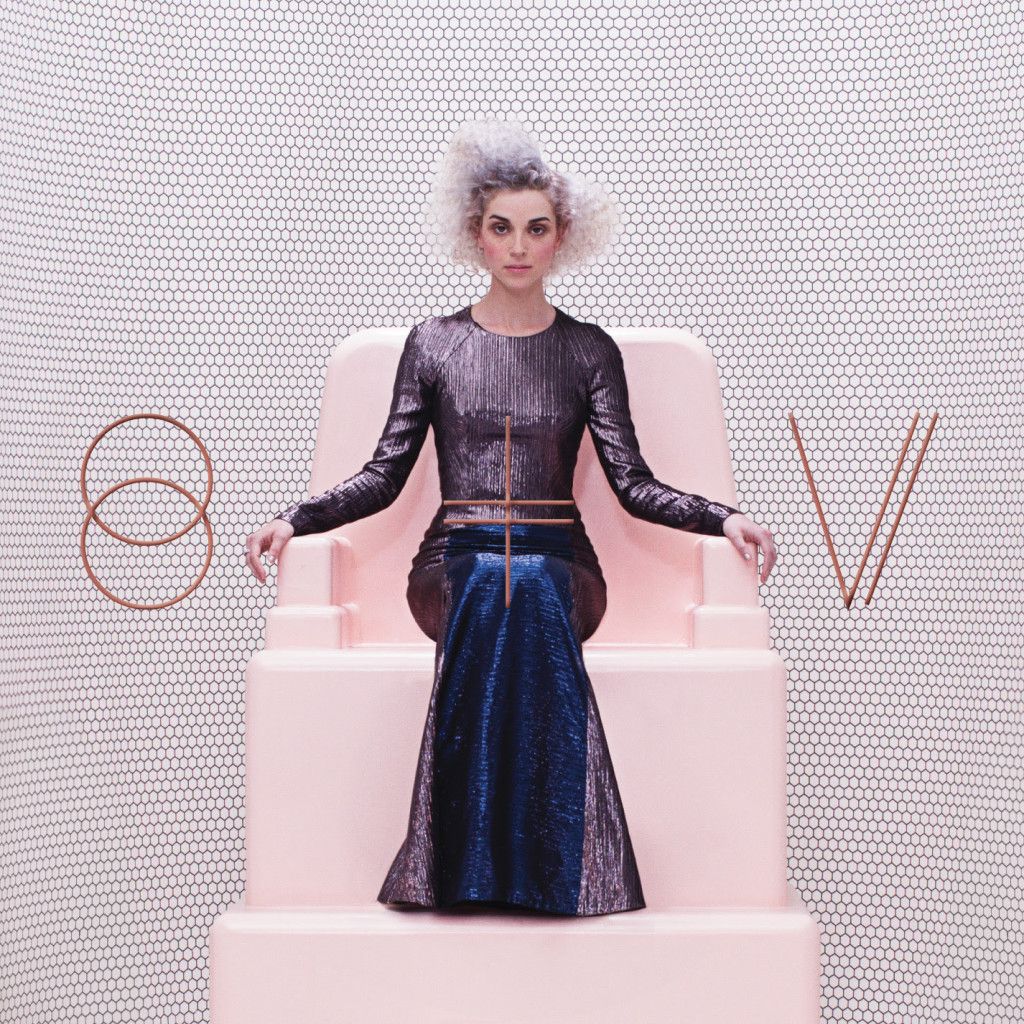 Rob Wilson
1. St. Vincent - St. Vincent
2. East India Youth - Total Strife Forever
3. Rick Ross - Christ of St. John of the Cross
4. Thee Silver Mt. Zion Memorial Orchestra - Fuck Off Get Free We Pour Light On Everything
5. Ben Frost- A U R O R A
6. Swans- To Be Kind
7. The War on Drugs- Lost In the Dream
8. tUnE-yArDs - Nikki Nack
9. Perfect Pussy - Say Yes to Love
10. Behemoth - The Satanist
Will Robinson
1. Fatima - Yellow Memories
2. Todd Terje - It's Album Time
3. Tove Lo - Truth Serum
4. Royalston - OCD
5. Tacocat - NVM
6. Fred V & Grafix - Recognise
7. Cashmere Cat - Wedding Bells
8. Alix Perez - U
9. Throwing Snow - Mosaic
10. K.Flay - Life as a Dog
Barnabas
1. Sun Kil Moon - Benji
2. Sylvan Esso - Sylvan Esso
3. Have A Nice Life - The Unnatural World
4. East India Youth - Total Strife Forever
5. How To Dress Well - "What Is This Heart?"
6. Fear of Men - Loom
7. The Antlers - Familiars
8. Memory Map - The Sky As Well As Space
9. Guided By Voices - Motivational Jumpsuit
10. Avey Tare's Slasher Flicks - Enter The Slasher House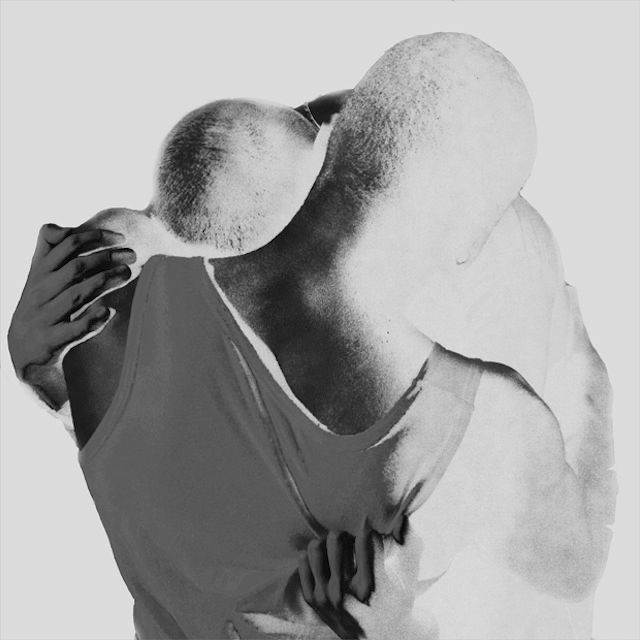 Stephen Bevan
1. Young Fathers - War
2. Cloud Nothings - Here And Nowhere Else
3. YG - My Krazy Life
4. How To Dress Well - "What Is This Heart?"
5. Michael Jackson - Xscape
6. Sun Kil Moon - Benji
7. Isaiah Rashad - Cilvia Demo
8. Taylor McFerrin - Early Riser
9. A Sunny Day in Glasgow - Sea When Absent
10. East India Youth - Total Strife Forever
Stephanie Vance
1. Sylvan Esso - Sylvan Esso
2. Mø- No Mythologies to Follow
3. The Antlers - Familiars
4. Lake Street Dive - Bad Self Portraits
5. Jungle - Jungle (out 7/14, calling it now)
6. Misterwives - Reflections
7. Kelis - Food
8. Taylor McFerrin - Early Riser
9. Glass Animals - ZABA
10. First Aid Kit - Stay Gold
Doron Davidson-Vidavski
1. Lune - Music & Sports
2. Tori Amos - Unrepentant Geraldines
3. Wild Beasts - Present Tense
4. Planningtorock - All Love's Legal
5. Sylvan Esso - Sylvan Esso
6. Joan As Police Woman - The Classic
7. Peggy Sue - Choir of Echoes
8. Chet Faker - Built On Glass
9. Kyla la Grange - Cut Your Teeth
10. Kelis - Food
Dylan Dobson
1. La Dispute - Rooms of the House
2. Against Me! - Transgender Dysphoria Blues
3. PHOX - PHOX
4. St. Paul & the Broken Bones - Half the City
5. Sharon Van Etten - Are We There
6. Nick Waterhouse - Holly
7. Dan Croll - Sweet Disarray
8. Bear Hands - Distraction
9. Sylvan Esso - Sylvan Esso
10. Damien Jurado - Brothers and Sisters of the Eternal Son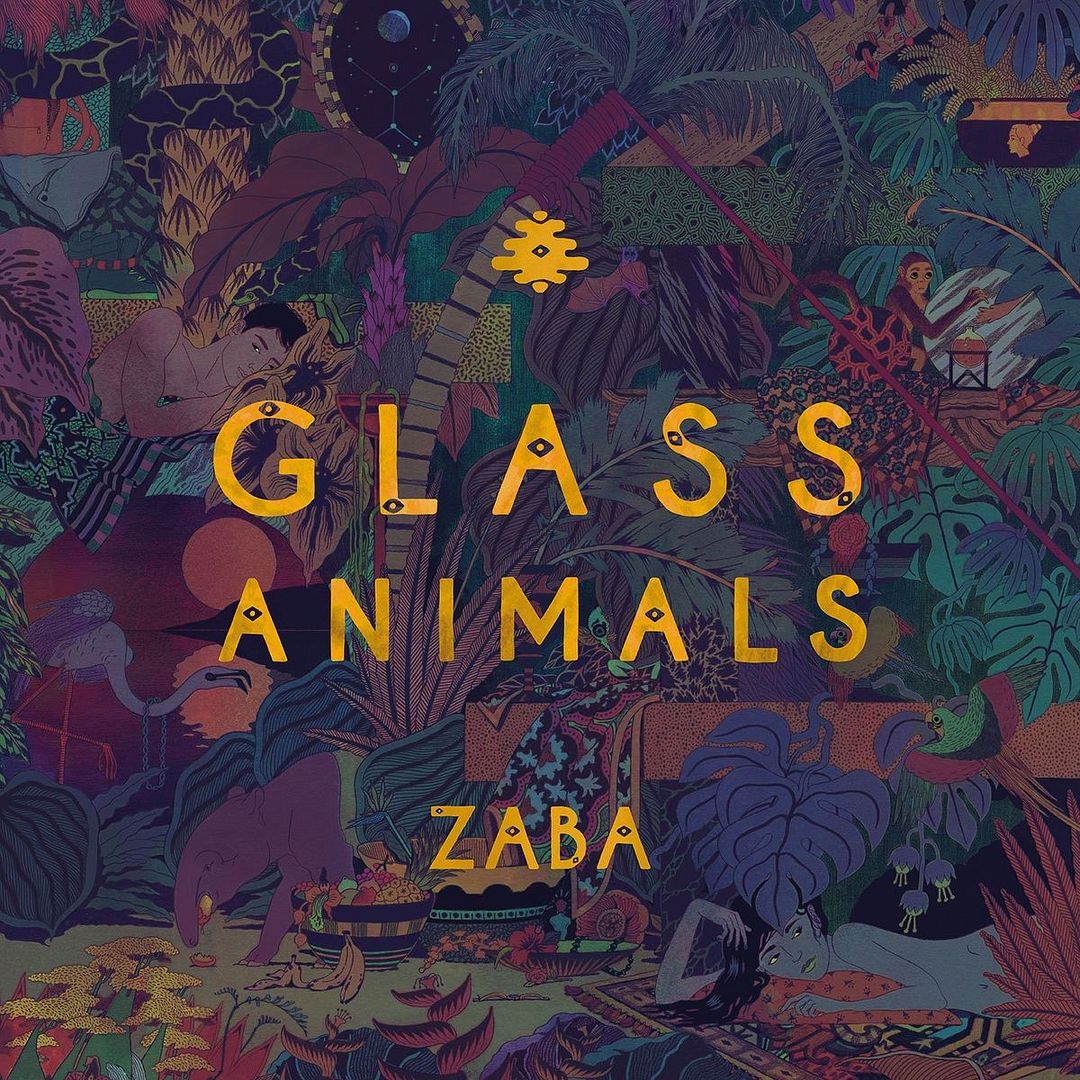 Larry Day
1. Glass Animals - ZABA
2. Future Islands - Singles
3. Kyla La Grange - Cut Your Teeth
4. East India Youth - Total Strife Forever
5. Royksopp & Robyn - Do It Again
6. Thumpers - Galore
7. Samaris - Silkidrangar
8. Warpaint - Warpaint
9. ceo - Wonderland
10. Lykke Li - I Never Learn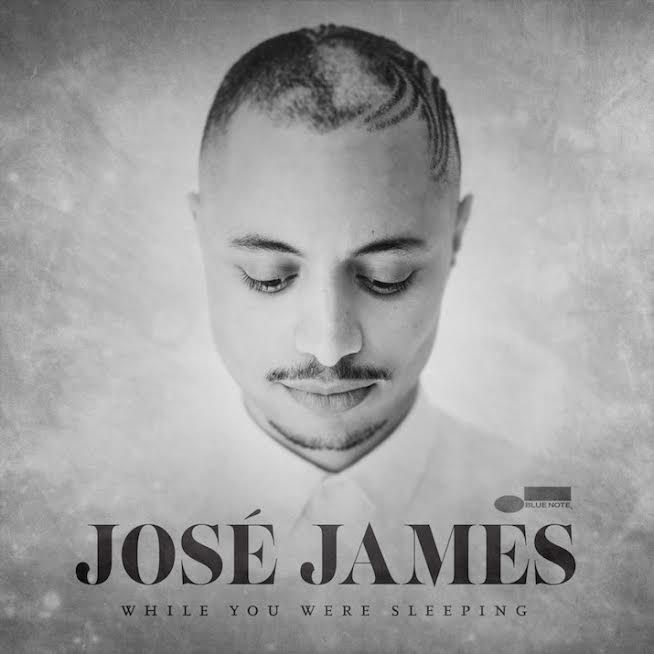 Lyle Bignon
1. Jose James - While You Were Sleeping
2. Tom Vek - Broke
3. Future Islands - Singles
4. East India Youth - Total Strife Forever
5. Sylvan Esso - Sylvan Esso
6. SOHN - Tremors
7. Gruff Rhys - American Interior
8. Metronomy - Love Letters
9. Neneh Cherry - Blank Project
10. Todd Terje - It's Album Time
Mike Walmsley
1. Isaiah Rashad - Cilvia Demo
2. The War On Drugs - Lost In The Dream
3. Freddie Gibbs & Madlib - Piñata
4. Schoolboy Q- Oxymoron
5. Mac Demarco- Salad Days
6. Ratking- So It Goes
7. Teebs- E s t a r a
8. Taylor McFerrin- Early Riser
9. 100s- IVRY
10. Angel Olsen- Burn Your Fire For No Witness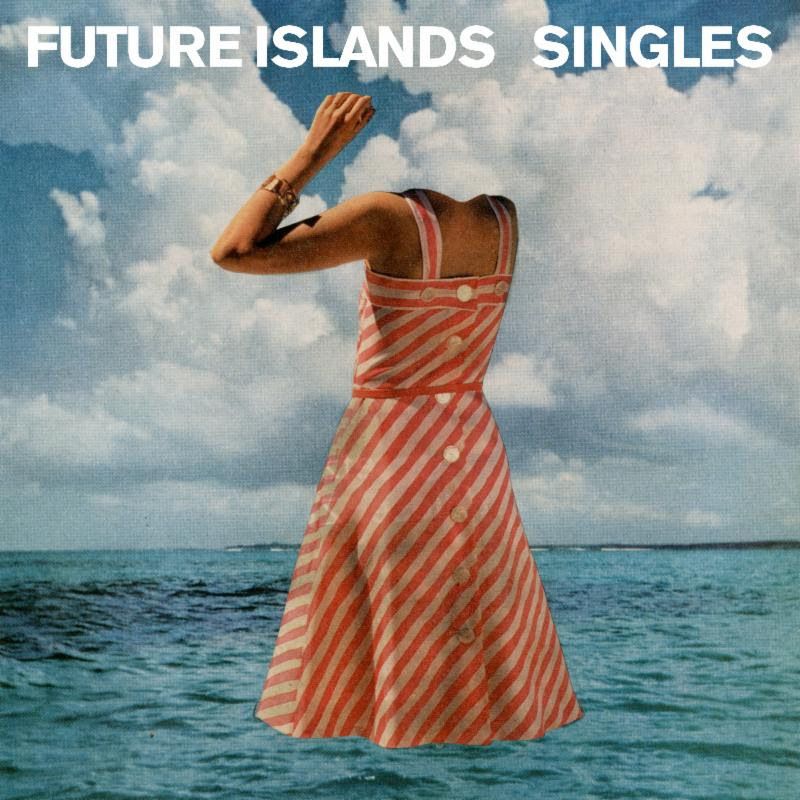 Derek Robertson
1. Future Islands - Singles
2. Sharon van Etten - Are We There
3. Ought - More Than Any Other Day
4. St. Vincent - St. Vincent
5. Mac DeMarco - Salad Days
6. Liars - Mess
7. Taylor Mcferrin - Early Riser
8. Ben Frost - Aurora
9. The War On Drugs - Lost In A Dream
10. Spacedaze - Follow My Light Back Home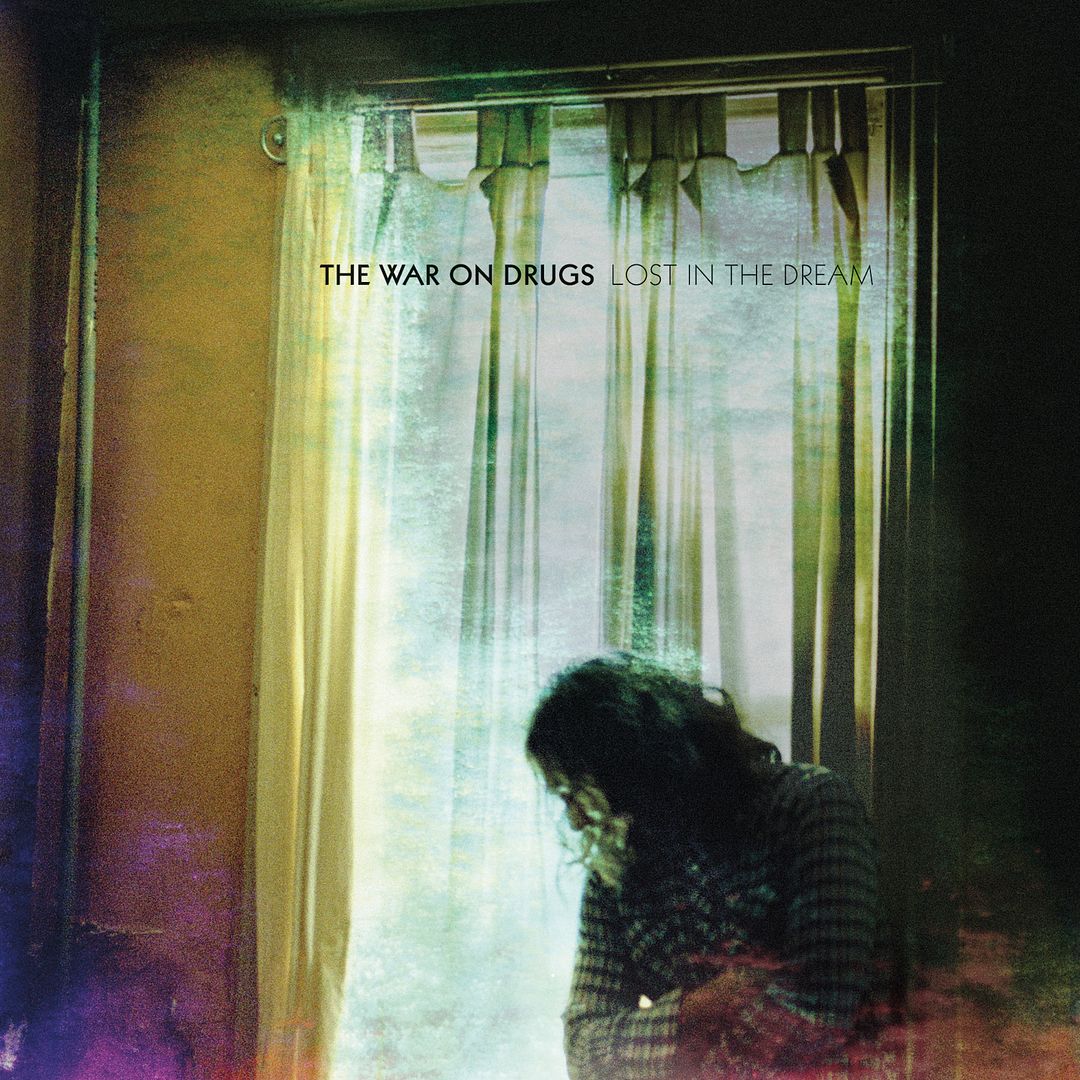 Lee Wakefield
1. The War On Drugs - Lost In The Dream
2. Cloud Nothings - Here And Nowhere Else
3. MØ - No Mythologies To Follow
4. How To Dress Well - What Is This Heart?
5. Teebs - E s t a r a
6. The Pains Of Being Pure At Heart - Days Of Abandon
7. Ricky Eat Acid - Three Love Songs
8. Mac DeMarco - Salad Days
9. Alex G - DSU
10. Playlounge - Pilot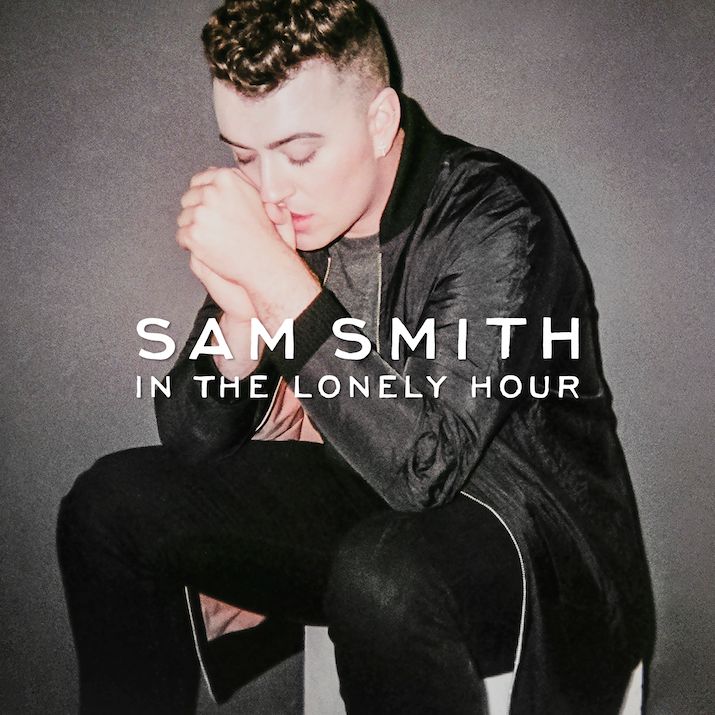 Tarynn Law
1. Sam Smith - In the Lonely Hour
2. Noah Gundersen - Ledges
3. Tove Lo - Truth Serum
4. Tokyo Police Club - Forcefield
5. Misterwives - Reflections
6. The Colourist - The Colourist
7. Meg Myers - Make A Shadow
8. Thumpers - Galore
9. American Authors - Oh, What A Life
10. SOHN - Tremors
Robert Whitfield
1. East India Youth - TOTAL STRIFE FOREVER
2. Taylor McFerrin - Early Riser
3. Princess Nokia - Metallic Butterfly
4. Swans - To Be Kind
5. Ninetails - Quiet Confidence
6. Polar Bear - In Each And Every One
7. Little Dragon - Nabuma Rubberband
8. CEO - Wonderland
9. Clipping - CLPPNG
10. Liars - Mess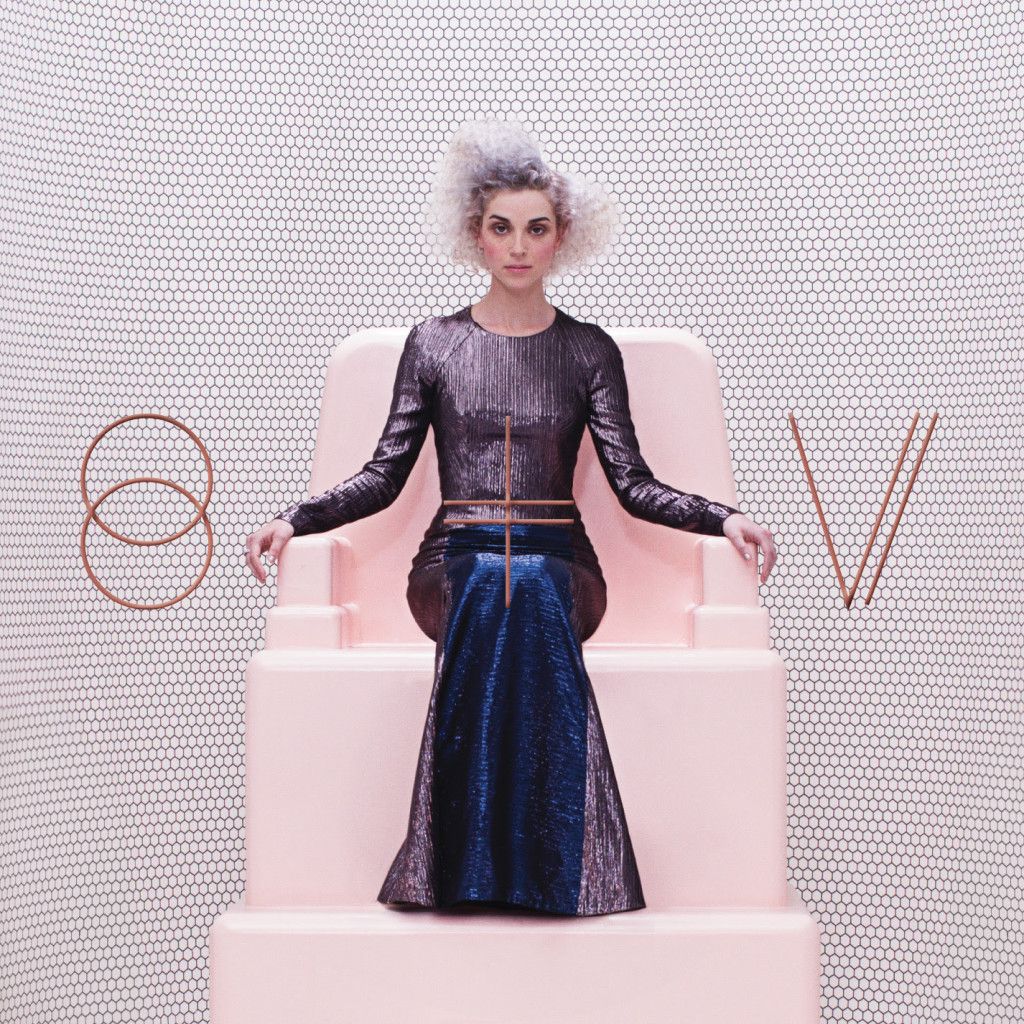 Mike Clark
1. St. Vincent - St. Vincent
2. East India Youth - Total Strife Forever
3. Thee Silver Mt. Zion Memorial Orchestra - Fuck Off Get Free We Pour Light on Everything
4. Future Islands - Singles
5. Swans - To be Kind
6. Wild Beasts - Present Tense
7. Todd Terje - It's Album Time
8. Freddie Gibbs & Madlib- Piñata
9. Ben Frost- A U R O R A
10. The Horrors- Luminous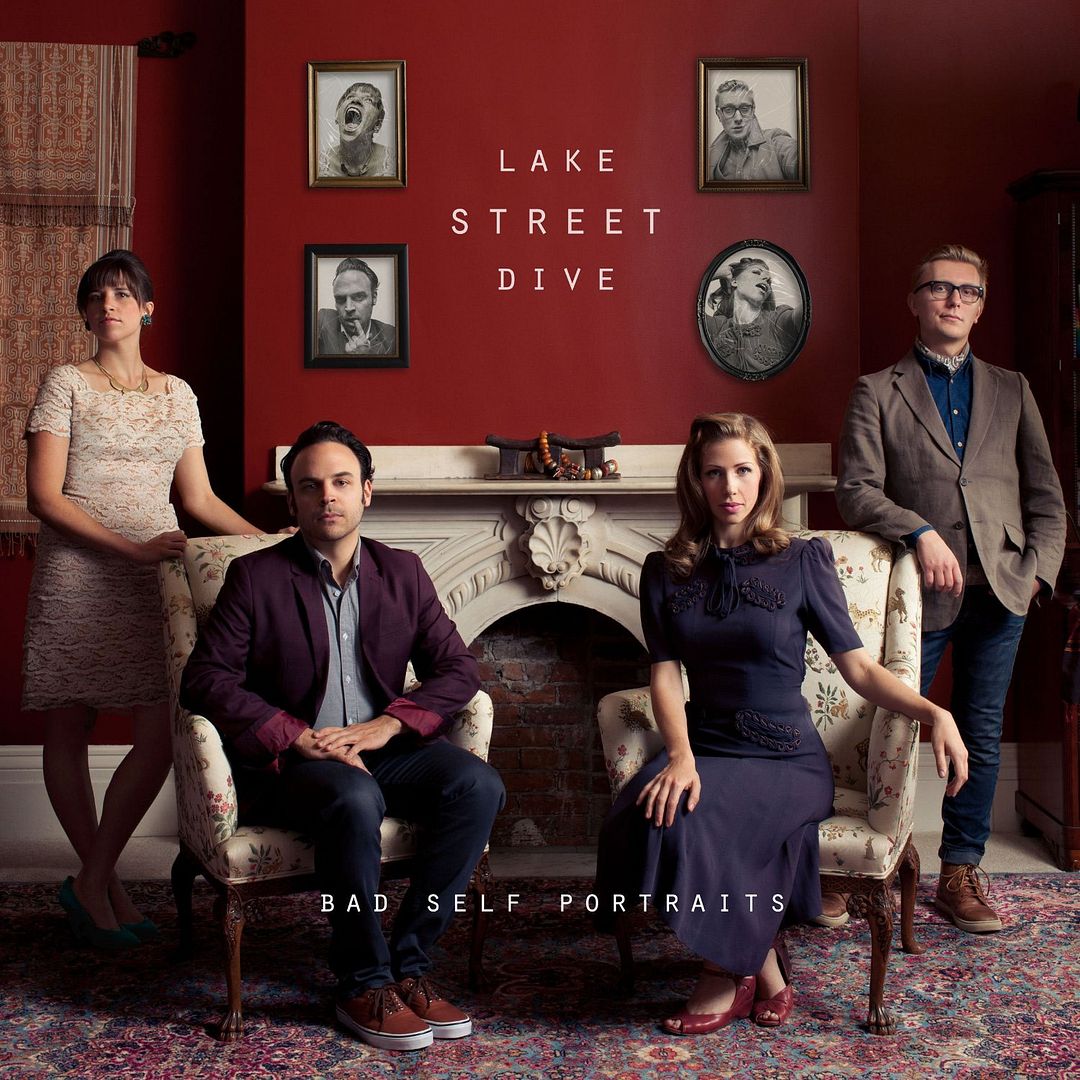 John Faulkner
1. Lake Street Dive - Bad Self Portraits
2. Conor Oberst - Upside Down Mountains
3. Manchester Orchestra - Cope
4. Mogwai - Rave Tapes
5. St. Vincent - St.Vincent
6. The Antlers - Familiars
7. Margot and the Nuclear So and So's - Slingshot to Heaven
8. Audrey Fall - Mitau
9. SKATERS - Manhattan
10. Moonlit Sailor - We Come From Exploding Stars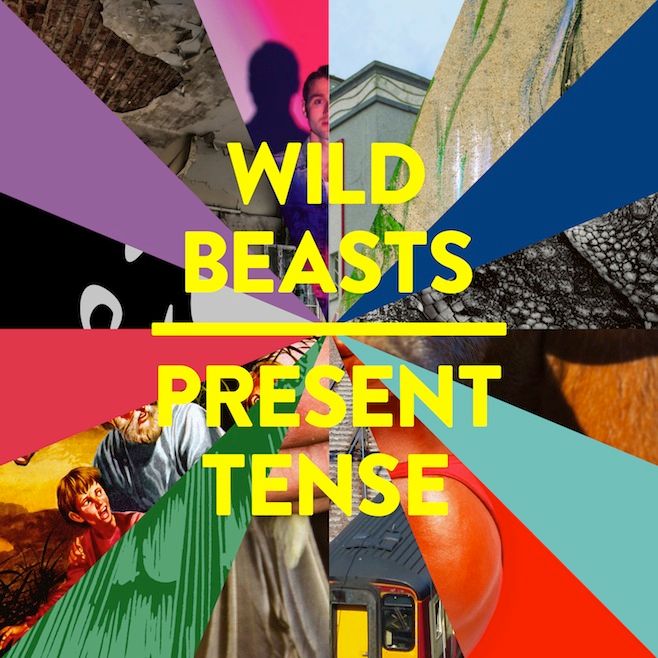 Chanun Poomsawai
1. Wild Beasts - Present Tense
2. Protomartyr - Under Color of Official Right
3. Hundred Waters - The Moon Rang Like A Bell
4. St. Vincent - St. Vincent
5. How To Dress Well - What Is This Heart?
6. Parquet Courts - Sunbathing Animal
7. James Vincent McMorrow - Post Tropical
8. YG - My Krazy Life
9. Chet Faker - Bult On Glass
10. Robyn & Royksopp - Do It Again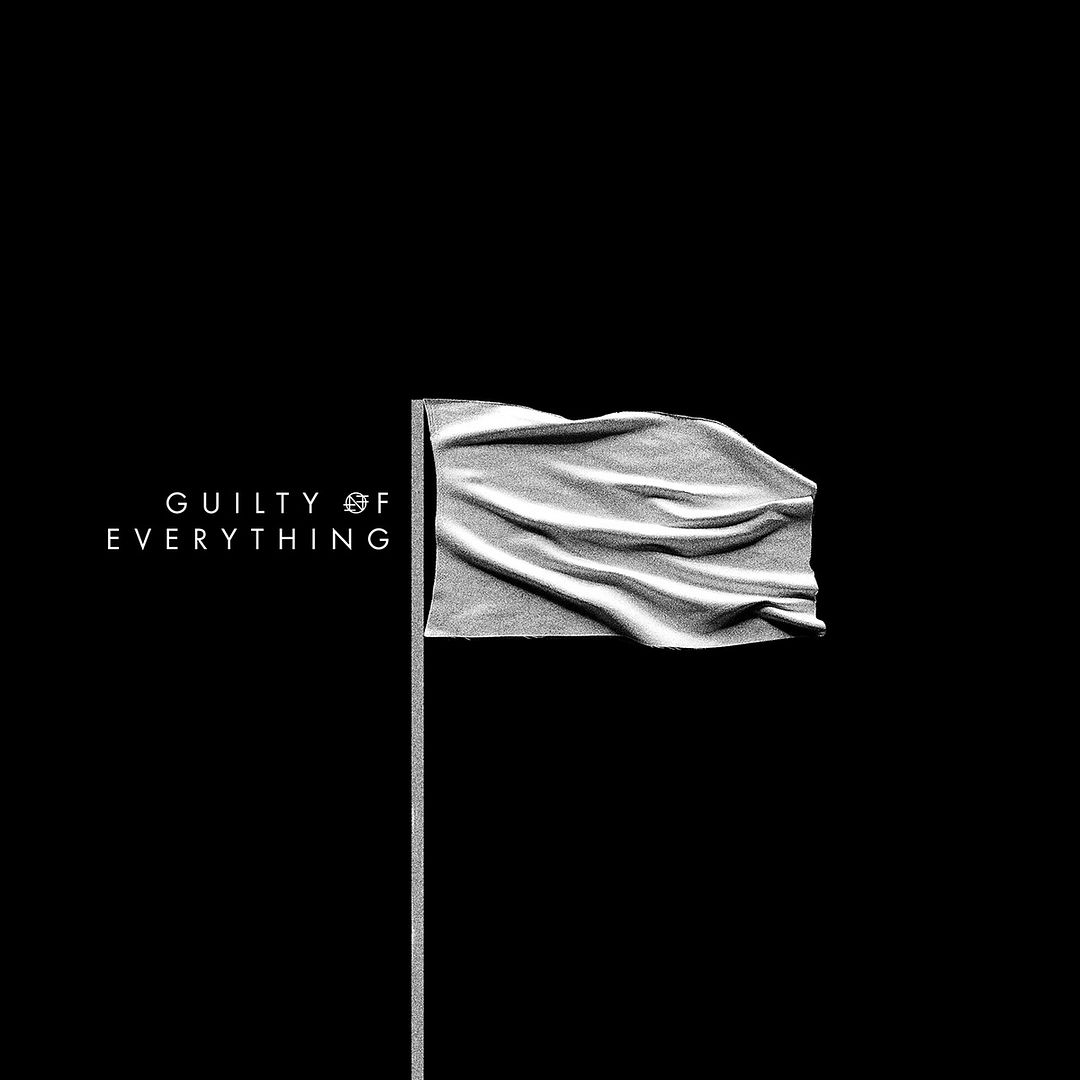 Chris Lockie
1. Nothing - Guilty of Everything
2. Eagulls - Eagulls
3. Frameworks - Loom
4. Cheatahs - Cheatahs
5. Gallon Drunk - The Soul Of The Hour
6. Abdoujaparov - Seaside Arcade Bingo Patrol
7. Chrissie Hynde - Stockholm
8. Linkin Park - The Hunting Party
9. Möngöl Hörde - Möngöl Hörde
10. The Afghan Whigs - Do To The Beast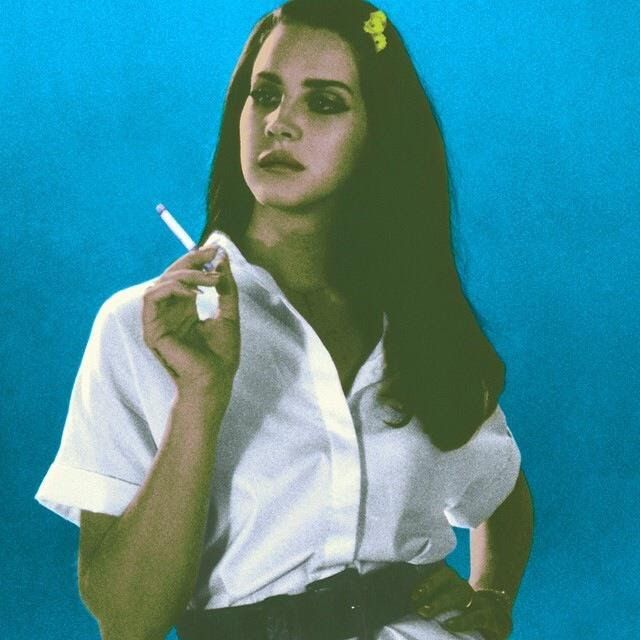 Kyle MacNeill
1. Lana Del Rey - Ultraviolence
2. The Horrors - Luminous
3. Mac De Marco - Salad Days
4. Real Estate - Atlas
5. The War on Drugs - Lost In The Dream
6. Temples - Sun Structures
7. Jack White - Lazaretto
8. St. Vincent - St. Vincent
9. Howler - World of Joy
10. Bombay Bicycle Club - So Long, See You Tomorrow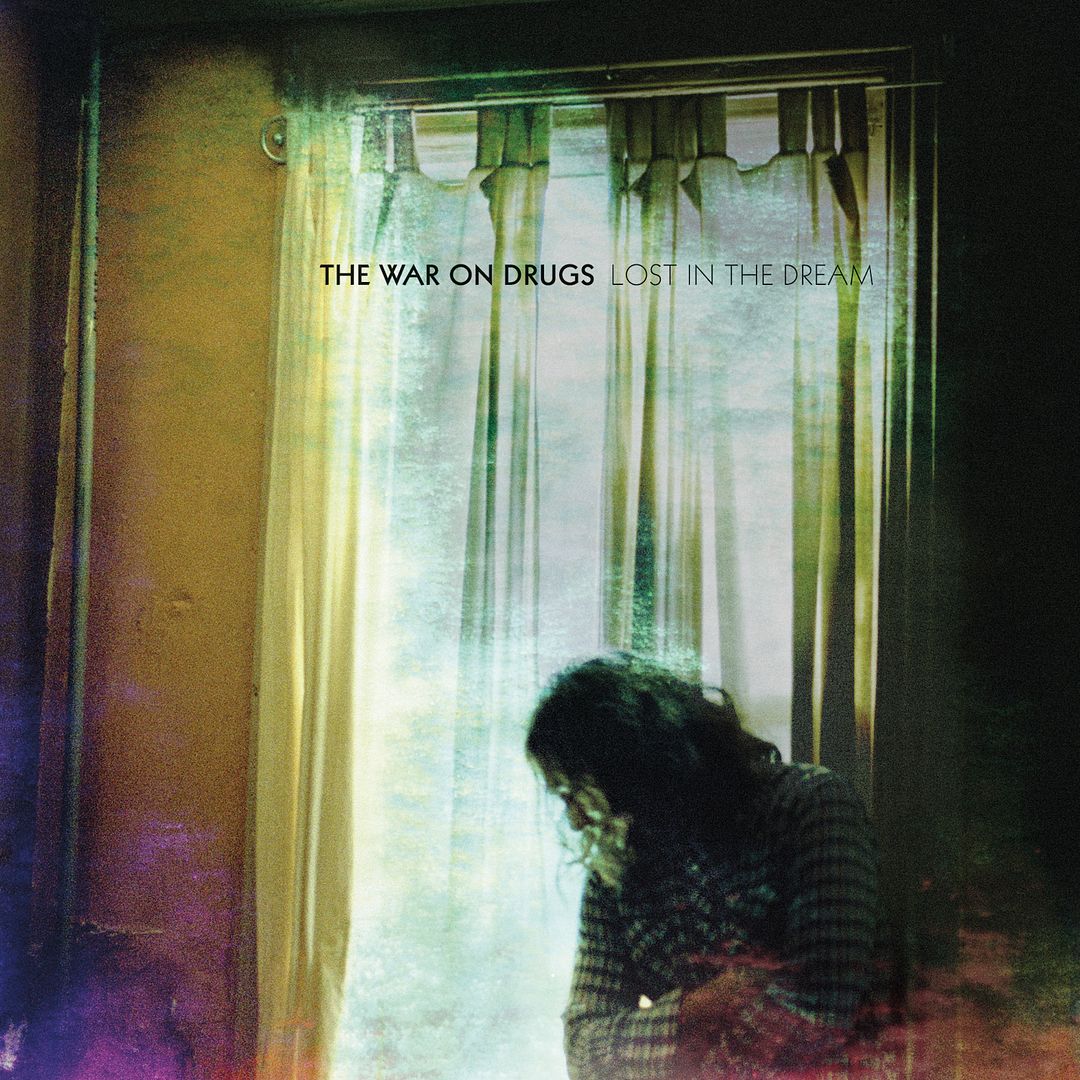 Will Moss
1. The War On Drugs - Lost In The Dream
2. The Antlers - Familiars
3. Future Islands - Singles
4. Plaid - Reachy Prints
5. Angel Olson - Burn Your Fire For No Witness
6. Sd Laika - That's Harakari
7. Metronomy - Love Letters
8. Sharon Van Etten - Are We There
9. Popstrangers - Fortuna
10. Real Estate - Atlas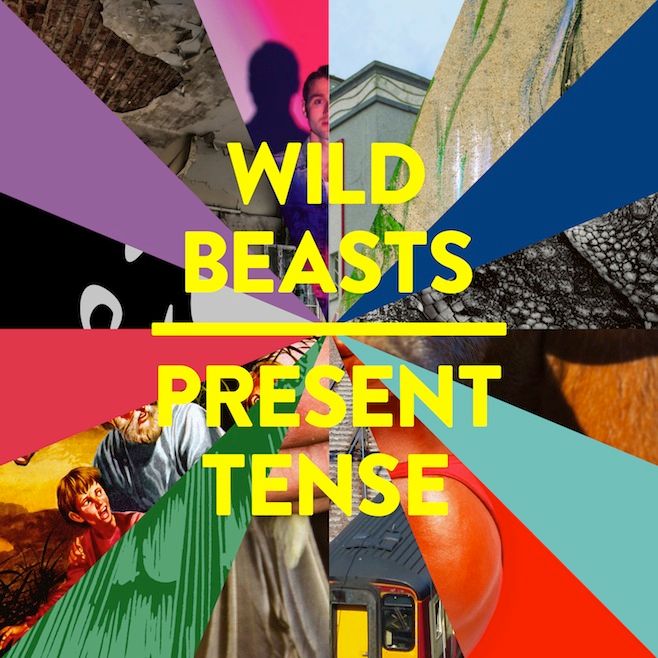 Rob Hakimian
1. Wild Beasts - Present Tense
2. Ought - More Than Any Other Day
3. Swans - To Be Kind
4. Angel Olsen - Burn Your Fire For No Witness
5. The War On Drugs - Lost In The Dream
6. Hundred Waters - The Moon Rang Like A Bell
7. Sharon Van Etten - Are We There?
8. Mac DeMarco - Salad Days
9. How To Dress Well - "What Is This Heart?"
10. Millie & Andrea - Drop The Vowels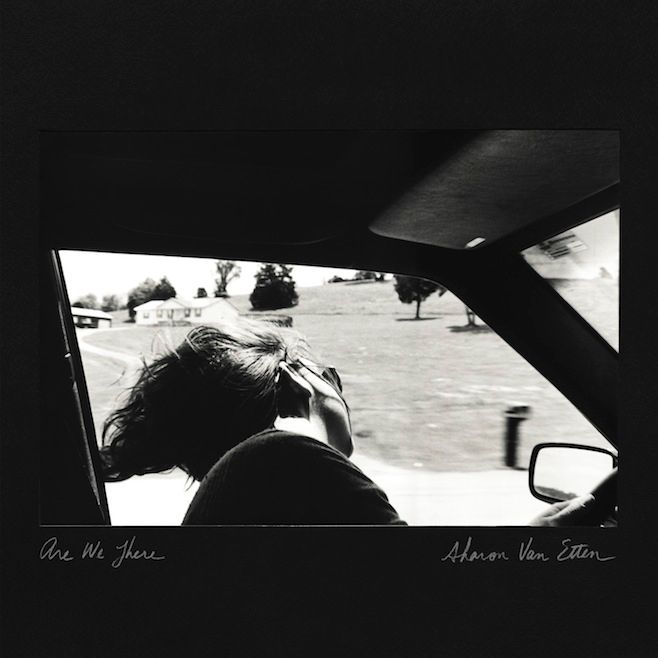 Lior Phillips
1. Sharon Van Etten - Are We There?
2. The War On Drugs - Lost In The Dream
3. Wild Beasts - Present Tense
4. Sun Kil Moon - Benji
5. Sylvan Esso - Sylvan Esso
6. Nils Frahm - Spaces
7. Strand of Oaks - HEAL
8. Future Islands - Singles
9. Liars - MESS
10. Owen Pallett - In Conflict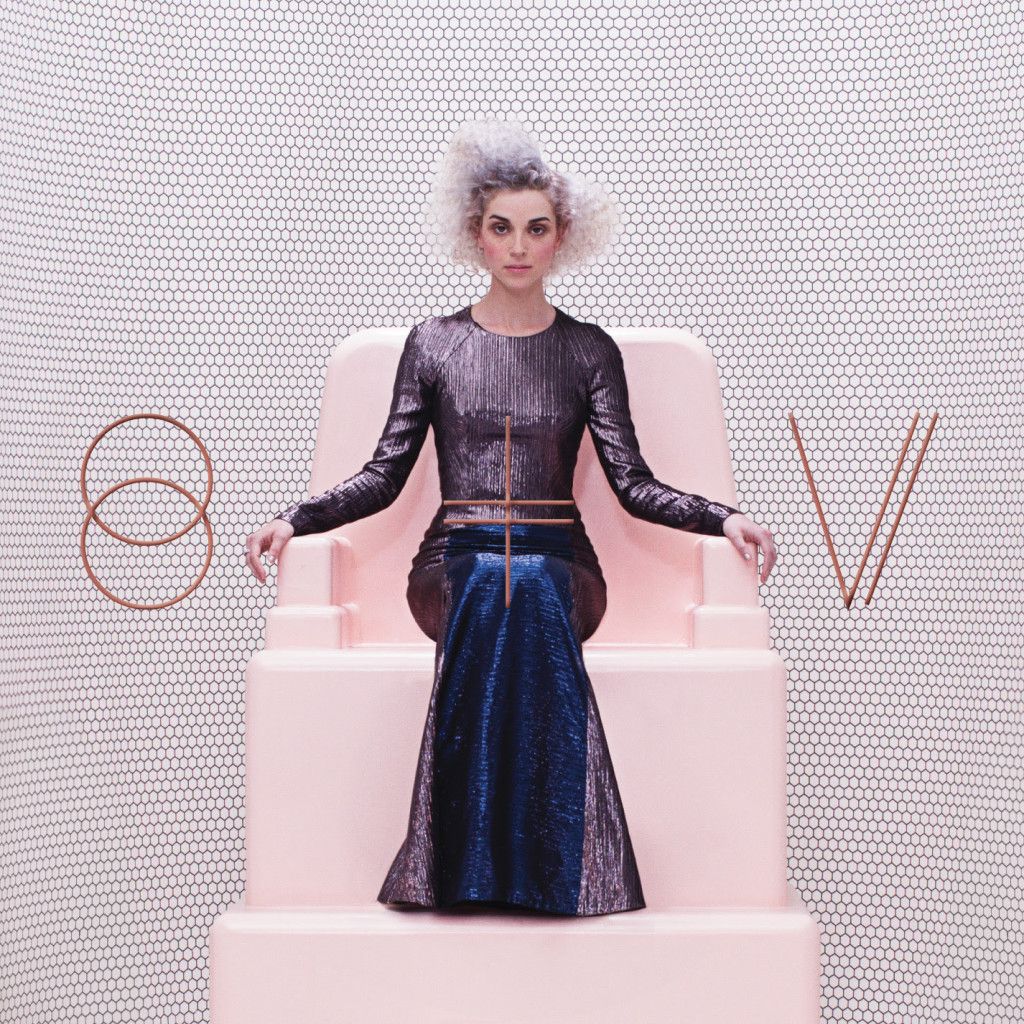 Woodrow Whyte
1. St. Vincent - St. Vincent
2. Young Fathers - Dead
3. Todd Terje - It's Album Time!
4. Lone - Reality Testing
5. Brody Dalle - Diploid Love
6. Röyksopp & Robyn - Do It Again
7. East India Youth - Total Strife Forever
8. Metronomy - Love Letters
9. The War On Drugs - Lost in the Dream
10. Hercules and Love Affair - The Feast of the Broken Heart
Nadia Younes
1. Lykke Li - I Never Learn
2. Young Fathers - Dead
3. St. Vincent - St. Vincent
4. Antwon - Heavy Hearted in Doldrums
5. Chet Faker - Built on Glass
6. Warpaint - Warpaint
7. Cloud Nothings - Here and Nowhere Else
8. SOHN - Tremors
9. Mø - No Mythologies to Follow
10. Paolo Nutini - Caustic Love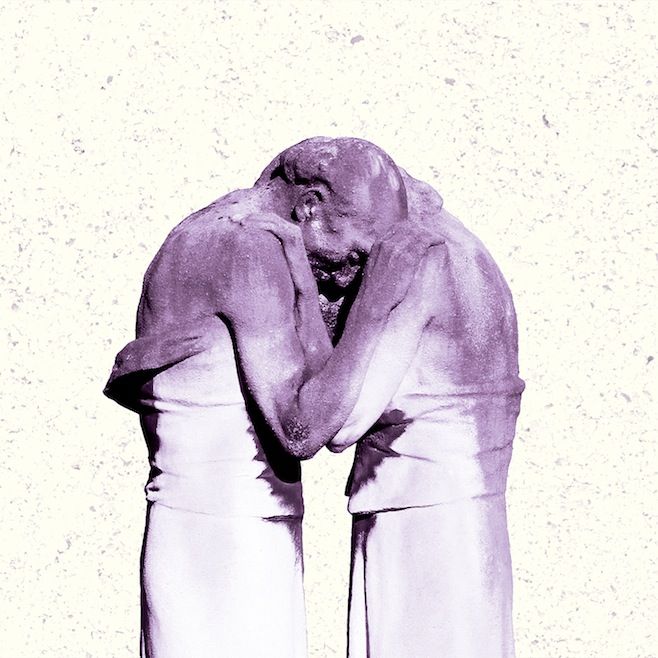 Joe Goggins
1. The Antlers - Familiars
2. Sharon Van Etten - Are We There
3. Cloud Nothings - Here and Nowhere Else
4. Wye Oak - Shriek
5. Lykke Li - I Never Learn
6. Mac DeMarco - Salad Days
7. Blood Red Shoes - Blood Red Shoes
8. The Pains of Being Pure at Heart - Days of Abandon
9. Craft Spells - Nausea
10. Beck - Morning Phase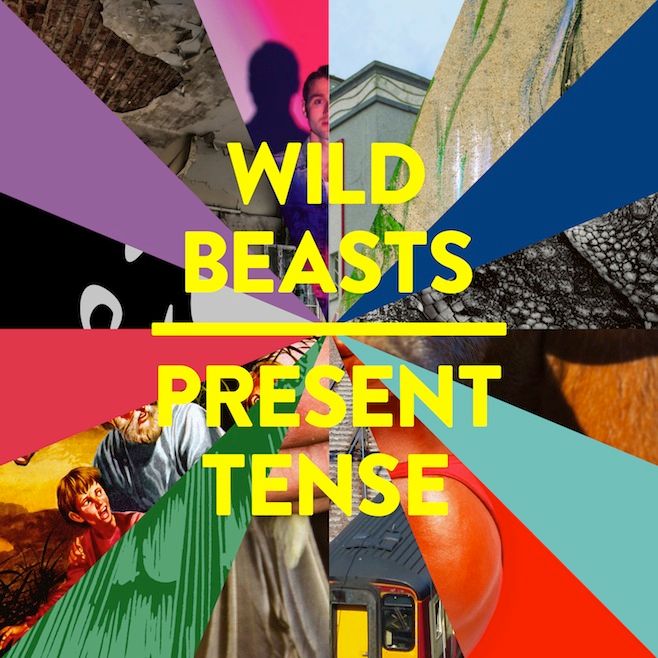 Mike Emerson
1. Wild Beasts - Present Tense
2. Warpaint - Warpaint
3. BIRD - My Fear And Me
4. Mogwai - Rave Tapes
5. Future Islands - Singles
6. The Antlers - Familiars
7. Liars - Mess
8. Metronomy - Love Letters
9. Sharon van Etten - Are We There
10. East India Youth - Total Strife Forever
Chris Taylor
1. Todd Terje - It's Album Time
2. St Vincent - St Vincent
3. Sharon Van Etten - Are We There
4. Kelis - Food
5. The War On Drugs - Lost In A Dream
6. tUnE-yArDs - Nikki Nack
7. Warpaint - Warpaint
8. Wild Beasts - Present Tense
9. East India Youth - Total Strife Forever
10. Blood Red Shoes - Blood Red Shoes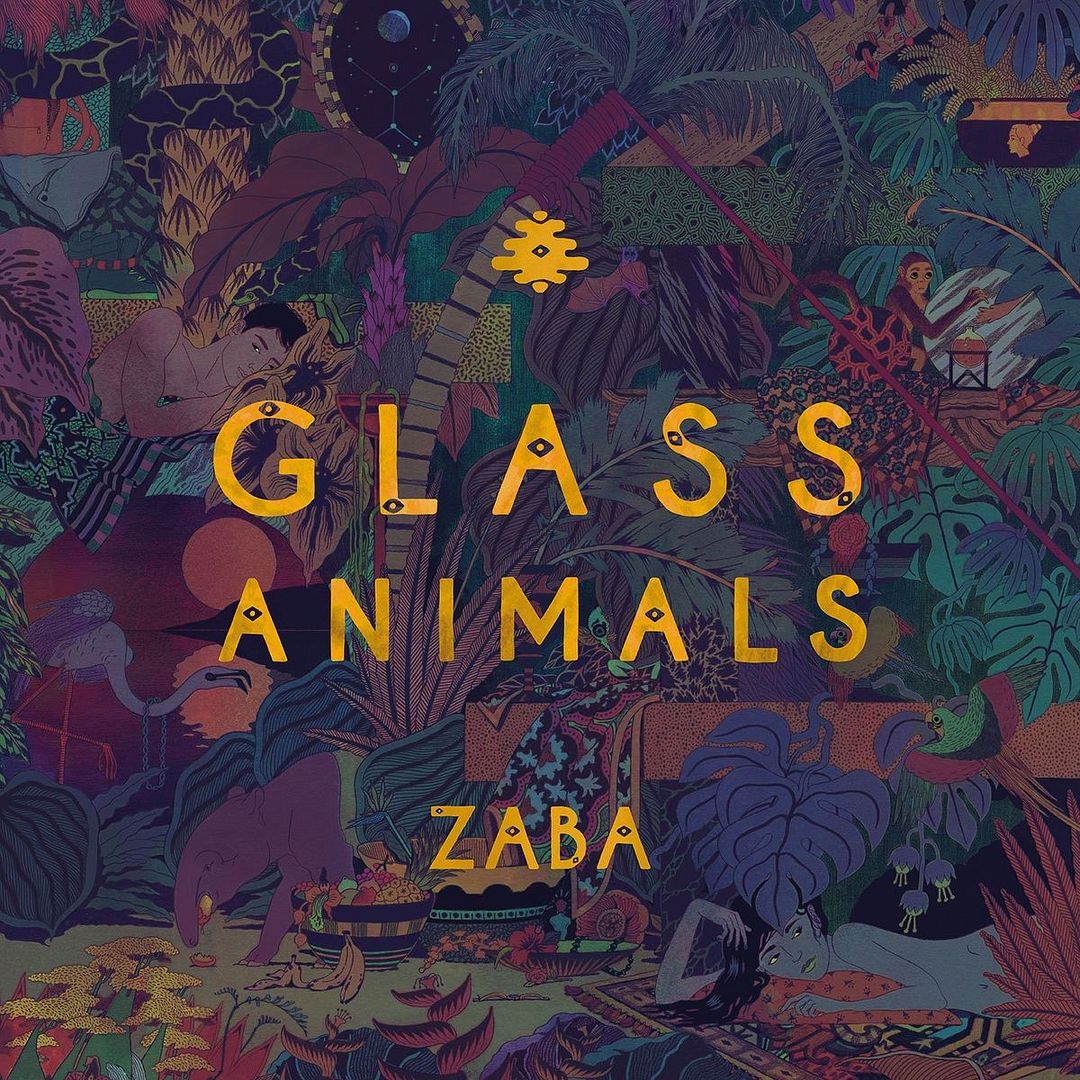 George Meixner
1. Glass Animals - ZABA
2. Jack White - Lazaretto
3. Pharrell Williams - G I R L
4. Breton - War Room Stories
5. The War On Drugs - Lost In The Dream
6. Beck - Morning Phase
7. First Aid Kit - Stay Gold
8. Parquet Courts - Sunbathing Animals
9. Temples - Sun Structures
10. Broken Bells - After The Disco
Michael Robertson
1. Oliver Wilde - Red Tide Opal In The Loose End Womb
2. St Vincent - St Vincent
3. tUnE-yArDs - Nikki Nack
4. Jack White - Lazaretto
5. A Sunny Day In Glasgow - Sea When Absent
6. Warpaint - Warpaint
7. The Horrors - Luminous
8. Eagulls- Eagulls
9. Wild Beasts - Present Tense
10. Phox - Phox
Jonathan Greer
1. Sun Kil Moon - Benji
2. Angel Olsen - Burn Your Fire For No Witness
3. The Delines - Colfax
4. Silver Mt Zion - Fuck Off Get Free We Pour Light on Everything
5. Swans - To Be Kind
6. The Skull Defekts - Dances in Dreams of the Known Unknown
7. Lorelle Meets the Obsolete - Chambers
8. Ought - More Than Any Other Day
9. Fennesz - Bécs
10. Parquet Courts- Sunbathing Animal