Style of Sound's Top 100 Influential Music Blogs caused quite a stir recently. Their murky attempt to quantify the influence of individual sites was marred by a questionable definition of 'blog', wrought with curious omissions, and lambasted for hiding opinion behind Klout-based pseudoscience.
Now, people love to criticise lists and argue over meaningless number assignments, it's nothing new. But there seemed to be something more to this. If it's universally agreed that ranking music itself is a pointless exercise, then ranking the places that rank music must be insanity. Not that all of these blogs rank music, that's the point. If you want a site that will tell you which song is the best in numerical terms you can find it, or if you want something with a little more personality you can find that too.
This is all just opinion after all, you just need to find the sites that line up with your own tastes the best, and a seemingly ranked list on 100 sites completely misses each of their own distinct nuances. You need more personal recommendations to find blogs like that, and we've got a few for you. Don't take it too seriously though, it's not meant to be definitive. All we know here at The 405 is what we like. So here's a few of the sites we use, the one's we refresh over and over, just looking for another fix.
The /mu/ board on 4chan
Yes, 4chan. Yes, that 4chan. The /mu/ section of the 4chan website is one of the most active music discussion forums you'll find anywhere. If you can get to grips with how the site itself works, become accustomed to the (in)famous anonymous posting, and get used to the spontaneously posted dick-pics, you'll find a gold-mine of musical wealth to sift through.
It could be the Soundcloud threads (really good for new artists trying to get their music heard), or the breaking news threads, the recommendation threads, the artist album ranking threads: there's so much going on that I'm not even really touching the surface of what goes on there. One of my favourite things that /mu/ offers is their recommended '/mu/core' album guides, which a quick google will bring up for you. From essential listening in particular genres, to guides to approaching certain artists, it's impossible to be stuck without something to listen to. You'll quickly find there are certain artists favoured by /mu/, but this only adds to its community feel/feels.
Most importantly, it's a very active and vocal community, and this is where 4chan's /mu/ board succeeds most. - Barnabas Abraham
You can visit the /mu/ board on 4chan by heading here.
mySpoonful
I spend an inordinate amount of time scouring the web for new music. One of my go-to blogs is mySpoonful. The layout is user friendly, but, more importantly, they seem to have their finger on the pulse of up and coming American indie rock. I have a penchant for indie music that has a tinge of folk, or is experimental, or just rocks, and it's rare that I visit mySpoonful without finding something that tickles my fancy. - John Faulkner
You can visit mySpoonful by heading here.
Neon Gold
New Yorkers Derek Davies and Lizzy Plapinger (the latter of MS MR fame) set up the Neon Gold label several years back with a manifesto of exemplary pop for its roster. Early-day releases from Marina and the Diamonds, Ellie Goulding, Yes Giantess and, more recently, Tove Lo highlighted their finger-on-the-pulse music sensibilities and the label's sibling blog, Neon Gold Blog, serves as a brilliant resource for discovering new pop music and not only by acts signed by Davies and Plapinger. They were, for example, the first ones to write about 'Lies' by Chvrches two years ago, when the band had only formed and still identified itself as Churches. They just seem to have a knack for getting it right. - Doron Vidavski
You can visit Neon Gold by heading here.
Indie Shuffle
This blog curates streaming radio stations based on any and every song you select on the site. Though it's somewhat limited in scope (genres only include Indie Rock, Electronic, Hip Hop, Folk, and Remixes), if that's what you're looking for, they've got it. (And let's be honest, that's probably what you're looking for.) Favourite songs to save for later, and explore the most recent or most popular tracks, all of which are accompanied by a short blurb about the song. The folks at Indie Shuffle have truly excellent taste and key differentiation in a very crowded space. Also, in case you were worried, there's an app for that. - Stephanie Vance
You can visit Indie Shuffle by heading here.

Gold Flake Paint
While plenty of music websites clutter our browser and our conscience, not many feel as reliable or comforting as Gold Flake Paint. Devoid of bias to a particular genre, there's an eye popping array of artists to cherry pick and obsess over. I don't know what I'd do without it. - Lee Wakefield
This is the one blog that has the ability to make me feel as though I'm still a teenager; falling in love with music for the first time. A site that shares its name with a deep-buried Elliott Smith lyric was always going to be promising, and you can tell it's written by people that love not only to discover music, but to treasure it. Who better to show me the way, than someone who'll listen, until they find the tiny nooks that'll bring colour to their daze? I discovered GoldFlakePaint through its first charity mixtape (an idea I'm borrowing!) and it was so personal and carefully put together, I felt as though it could have been made just for me. The beautiful design of the site also makes it a pleasure to be amongst... it's somehow homely. - Aled Chivers
My favourite place to discover new music is without doubt, Goldflakepaint. This niche music blog is the brainchild of Edinburgh-based music writer Tom Johnson; and finds it's place unearthing the best music across a huge range of genres (though it specialised in fuzzy indie-pop, triumphant americana and stripped back electronica). A quick visit to the site and you'll be confronted with a wealth of artists that mean nothing to you, but just a few minutes later you can leave with a song that changes everything...
"GoldFlakePaint is like talking to a brilliant friend who has exquisite taste that's just a bit different from yours. I am absolutely convinced that one day I will find the single greatest piece of music on this site and this site alone." - Howard Wolfson (Deputy Mayor of New York). - Aled Schell
You can visit Gold Flake Paint by heading here.
Popjustice
For fans of high quality pop music, Popjustice is the perfect destination. Indeed, the ability of Popjustice to source out fantastic music from exciting pop artists is second to none, and a cursory glance through their 'Songs' section demonstrates the sheer diversity of music that they source out for their loyal army of readers. At its' core is a real passion and dedication to the genre, and the 'more' section reads almost as a pop music manifesto - an argument that rejects the notion that pop music is anything to be looked down at. At the core of any exciting and enjoyable music website is a team of writers who are passionate, dedicated and fiercely loyal to the music they champion, and 'Popjustice' has this in bucket loads. For anyone looking for big choruses and exciting new pop artists, you'd need look no further. - James Fyfe
You can visit Popjustice by heading here.
BIRP!
I get most of my new stuff from BIRP!, and have done for years, long before I ever started writing about music and was plugged in to a ceaseless torrent of noise from which I can never be quite up to date with. It's a monthly mixtape by some guy in Texas, and you can download or stream the 100+ tracks from his site. Originally named Blalock's Indie Rock Playlist (hence BIRP), after Josh Blalock, the founder, it caters mostly to indie-rock/pop, folk and electronic sounds, but hip-hop and other genres flit in every now and again. It's a communal hub as well, with community tapes and a voting system for each track so that you can discuss and explore the music further. Blalock champions scores of little-known acts, sometimes long before they're famous (Ellie Goulding, Mumford & Sons.), or sometimes he plumps for outfits when they're already pretty big (St. Vincent, Bombay Bicycle Club), in order to create a wildly varied listening experience. Blalock's also pretty good at scouting artists/illustrators for the tapes' covers. The whole thing's basically a mash of the month's best sounds, and while some of it can be terrible, on the whole it's a fantastic selection, and it's a condensed look of the best American and European music. This month's tape (March 2014) features Saint Pepsi, SOAK and Woman's Hour, alongside Franz Ferdinand, CHVRCHES and Architecture In Helsinki. - Larry Day
You can visit BIRP! by heading here.
The Guardian's New Band of the Day series
In this long-running, ever-trustworthy series, writer Paul Lester tirelessly introduces the world to an emerging musical act, providing impressive insight into its background and buzz before topping it off with various whimsical whatnots ('Most likely to', 'Least likely to') on a daily basis. In case you were wondering, Lester is currently at artist #1,728, opining that Brighton noir R&B newcomer Elli Ingram is most likely to "be touted as the dog's bollocks." - Chanun Poomsawai
You can visit the Guardian's New Band of the Day series by heading here.
Pitchfork
At its worst it has become a byword for music snobbery in it's ugliest form, but at its best it can uncover your new favourite band on a weekly basis. It would be quite tempting to bypass Pitchfork Media on the basis of its truly staggering global and social significance. Over the last decade it has become, for independent music, what Damien Hirst is for contemporary art; provocative, corporate, constantly on the cutting edge (sometimes tiredly so). There are so many smaller publications whose methods and matras could be seen as more 'noble' (Anti-Gravity Bunny; Verb / Re / Verb; GoldFlakePaint are all personal treasure troves of musical delight despite running a bare-bones operation in comparison), but I must thank Pitchfork for introducing me to the following bands who have genuinely changed my life for the better: Andrew Bird; Fleet Foxes; Deerhunter; Grizzly Bear; Titus Andronicus; The Dirty Projectors; The Antlers; Bon Iver; Liars; The National; Real Estate. - Tom Jowett
You can visit Pitchfork by heading here.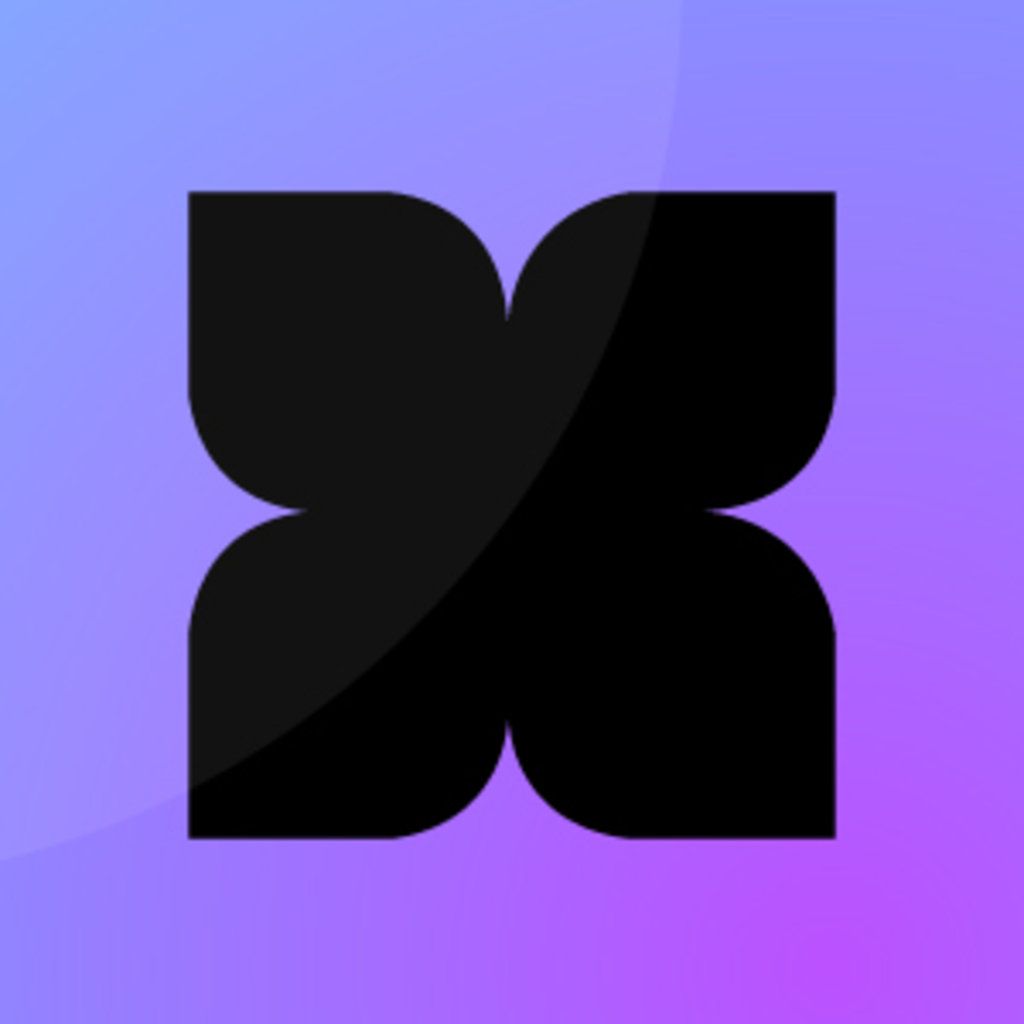 XLR8R
XLR8R is the online version of the bi-monthly magazine of the same name. The website has a strong electronic music focus, promoting the newest techno, house and experimental electronica artists. Every day, XLR8R offer three tracks as free downloads of the newest electronic music. XLR8R artist podcasts deliver downloadable bespoke mixes by renowned electronic music producers, supplemented with complete track ists. The review section tackles one or two albums or EPs every week, operating as a filtering point for the reader in the land of endless electronic music releases. - Ott Ilves
You can visit XLR8R by heading here.
Twitter
I used to read a lot of music blogs and new band sections of magazines and newspapers, but with so much content being posted daily, and a fair amount duplicated - finding the right site that had something truly interesting became a longer process. For me twitter solves that problem. I follow all the music blogs and sites I used to visit regularly, along with artists and individuals. I can easily see what's sending the hype machine into overdrive and I'm more likely to visit a number of sites several times throughout the day.
Oh and one thing that has fundamentally changed thanks to twitter is that I will click a link in a post that simply reads "listen to this". - Robert Whitfield
Yours Truly / Passion of the Weiss
Along with creating some of the best music-related video interviews/sessions/documentaries around, Yours Truly's track record for highlighting the best new artists is unparalleled in my opinion. It helps that their taste in music is almost identical to mine, but they really do an incredible job. Passion of the Weiss is run by the best writer in the game. I had to pick him. - Oliver Primus
You can visit Yours Truly by heading here, and Passion of the Weiss over here.
When The Sun Hits
A splendid place to find the finest new shoegaze and dream-pop. WTSH is a blog written by Amber Crain and a set of guest writers, updated every once in a while with new bands you've never heard of, podcasts, links to radio stations and all sorts of other floppy fringe-related stuff. There's also a picture of Batman slapping Robin, which is important for a proper website. Chris Lockie
You can visit When The Sun Hits by heading here.
LesInRocks
I remember when I first found out there were labels out there dedicated to the type of music I loved the most - it was if they were speaking directly to my heart (this includes my faves Burger Records, Beyond Beyond is Beyond, Trouble in Mind and Ample Play). But there are times I really crave an insight into new music and for that I use French magazine LesInRocks', whose incredible musical diversity never ceases to amaze me. - Ana Leorne
You can visit LesInrocks by heading here.
In Love Not Limbo
I'm not the sort of person who comes back to a blog regularly. If a blog is just the music taste of the person writing it, then it makes sense to me that I would try to visit many different blogs, less regularly, to get a broader scope of music. Having said that, I find myself coming back to In Love Not Limbo more than most. Written by a lady named Kasia in Manchester, the blog predominantly covers the more 'electronic' genres but that really doesn't do it justice. Either she has an encyclopedic knowledge of music or a never-ending soundcloud dashboard as the breadth and quality of music posted is truly impressive. Even if I'm not a huge fan, I can usually appreciate her enthusiasm for whatever she is writing about. In Love Not Limbo keeps it simple. There is nothing fancy or careerist about this blog. It's just someone who loves music and wants to share it. For that, I am forever thankful. - Woodrow Whyte
You can visit In Love Not Limbo by heading here.
Soundcloud (& friends)
On the daily, the sheer scrumple-kuck of multiple tabs open at the top of my browser scream at me like a hundred freshly boiled kettles gurgling on a stove. In fear of boring you with a long list (of which the top would be to follow the bands you love on SoundCloud and watch as the heavenly stream unfolds) is instead, to throw you my most trusty keeper - one I suggest you acquire. It is the 'one-upper's' club aka the back and forth daily emails with my highly competitive friends. They're a pretty spectacular little bunch of chimps (ie: If Nim Chimpsky's were cloned sitting in a room with the minds of Keroauc and the outrageousness of Peter Sellers). We share with each other but we're really all just trying to one-up and win. Sick assholes. They sometimes send me songs they know would course hotly through my insides and directly out my rectum - but they do so, to enlist a rage inside of me that will set me off into a Soundcloud tangent - all in the name of proving them wrong. Soundcloud and friends? Who knew I'd become such a sentimental glob of goo. - Lior Phillips
Editors' Picks:
A list (in no specific order) that we'll be adding to over the course of the year.
Discover: This is a pretty great place to find new music videos.