When you think of Run-DMC what do you think of? I don't mean their questionable collaboration with Aerosmith... but their unique style. Black trilby hats with massive gold chains, tracksuits and laceless Adidas kicks aren't for everyone, but style statements like these stay with audiences and can ultimately bring in more money than the music at the end of the day.
So what are the most memorable brand/band collaborations? Who made the most money flogging trainers to their fans, and who's just got such style chutzpah that they stand out completely?
Below we explore the fashion credentials of some of music's most famous.
Most Improved: Justin Timberlake
Starting out in the Mickey Mouse Club was never going to be a good start for anyone's fashion trajectory... but somehow Justin Timberlake has come out on top. With the release of the 20/20 experience last year, he got to team up with designer Tom Ford for his 'Suit n Tie' music video. Thankfully Justin has discovered the benefits of a well-cut suit and although it will never make us forget some of the heinous outfits worn in his 'N Sync days, at least he's grown up gracefully.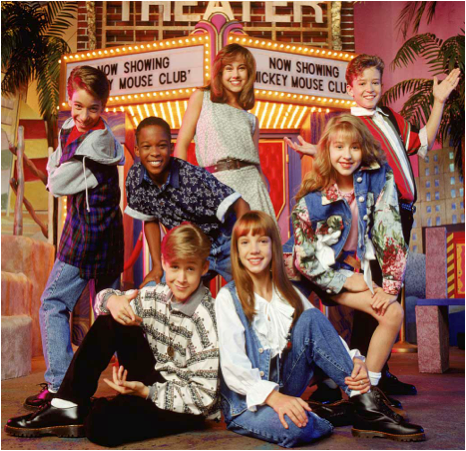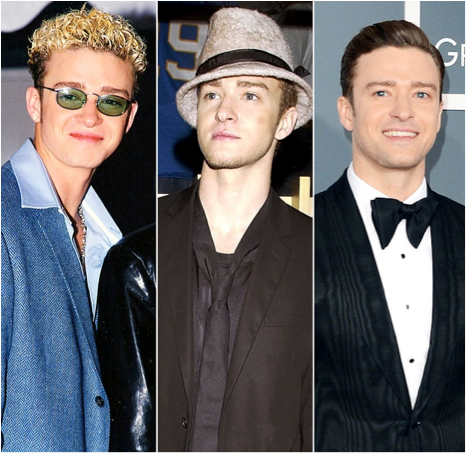 Most Kooky: Bjork
Bjork has always made a statement throughout her career. I'm not always sure what that statement was saying but she seemed pretty happy about it, so fair enough. Bjork gets the award for most kooky because I cannot find a pattern in her style except that there is no real pattern. The Icelandic pop star will always have a fond place in fashion history for turning up to collect her Oscar for Best Song with Radiohead's Thom Yorke in 2001 in the 'swan dress'.
Most Commercial: Rihanna
There is a ton of money to be made when musicians team up with fashion labels, think about Britney and her Sketchers... In an effort to 'keep the bills paid', many of our best-loved artists go ahead and start their own clothing line such as Jay-Z, Gwen Stefani and Madonna to name but a few. So, it was no surprise when high-street chain River Island teamed up with Rihanna for their S/S '13 collection. Now you never know how much input RiRi had in the collection, but the success of the collaboration has resulted in River Island expanding its commercial presence overseas.
Best Chameleon: David Bowie
Where do you start with Bowie? His fashion history is so rich and eclectic: from Ziggy Stardust to the Thin White Duke to Major Tom...there are so many styles...and so many hits. David Bowie gets Best Chameleon for his effortless ability to switch it up over the course of his lengthy career as a musician. Madonna warrants a mention for having more looks than I've had hot dinners. But Bowie still takes home the honours.
Best Collaboration: M.I.A for Versace
This was a pretty close race between Ms Arulpragasam and the French robot heads more commonly known as Daft Punk, who provided Hedi Slimane with the soundtrack for his Spring '13 Saint Laurent show. But since M.I.A actually had a role in designing the collection for 'versus Versace', she just tipped the scales. The collection comprises bold prints that capture the classic Versace style and stays on trend with sports luxe shapes.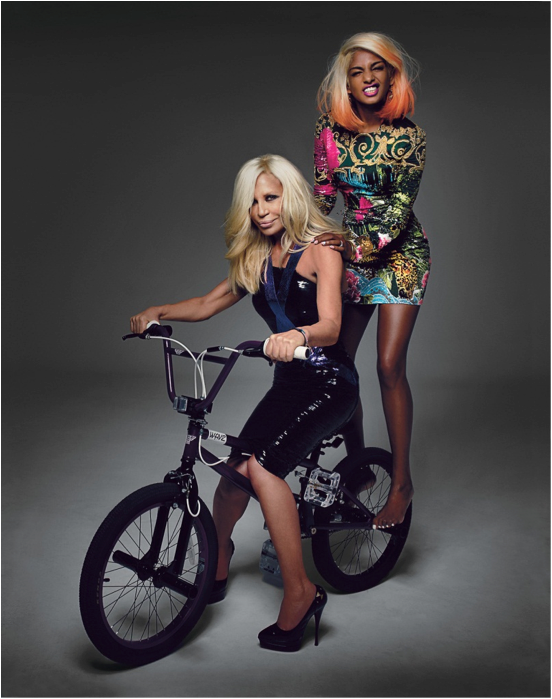 Best Dressed: Pharrell Williams
Pharrell has shown his stylish side for some time now during his moment in the spotlight which reached its peak in the last few months with the immense success of his No.1 single Happy, and his multiple music collaborations in 2013.
His own sense of style resulted in his co-founding two clothing brands, 'Billionaire Boys' Club' and 'Ice Cream'.
Pharrell gets best dressed for being brave. As a male performer there is the safety net of 'just wear a nice suit' and you'll look good. But he has shown that you can still mix younger style choices like cut-off jeans shorts and Vans with classic fashion to produce a more unique look. (Although the jury is still out on 'the Mountie' hats.)
He is also confident enough to appreciate his wife's style. Photos of the couple at the Oscars showed her towering above him as they posed in complementary tuxedos.