I've been living in Cardiff now since moving here for University over 2 years ago and gradually I've been working my way through all the best places to eat, drink, and listen to some great bands. I love Cardiff, and it has a lot of offer music-wise. Have a look through and let us know if we've missed anything out!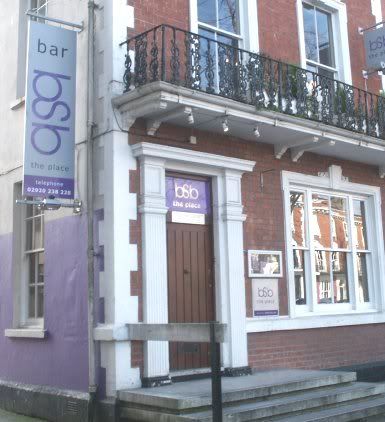 Buffalo Bar
www.myspace.com/wearebuffalobar
One of Cardiff's more fancy bars, amongst Buffalo Bar's regulars is Rhys Ifans, as well as being name checked on Gavin and Stacey. Drinks aren't cheap, but the cost is worth it for the shabby chic décor and general vibe of the place. Serving fancy cocktails, as well as pints and food, Buffalo Bar also hosts live music in its relatively small space upstairs – recent acts including Lovvers, Times New Viking, Telepathe. Oh, and it also features in a Wavves video (with the luminous "What the Fuck" sign).
Clwb Ifor Bach
www.clwb.net
Clwb Ifor Bach, or The Welsh Club to some, should be the starting point for gigs for any newcomers to the Cardiff area. With three floors of sticky floors and dirty toilets, Clwb constantly has something going on; from drum n bass nights, to intimate folk gigs, from up-and-coming indie bands o their numerous weekly club nights. Situated right in the city centre, along Womanby Street – at the heart of the Cardiff music scene - , and conveniently just opposite a cheap Wetherspoon's for those pre-gig pints, Clwb really cannot be avoided with the range as well as quality of nights it puts on.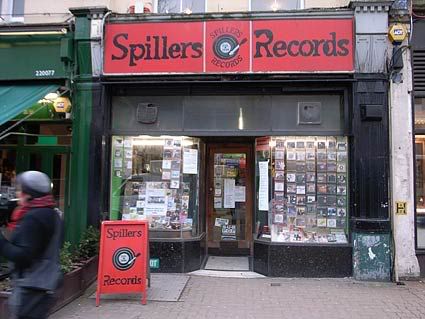 Spillers Records
www.spillersrecords.co.uk
The oldest record shop in the world, Spiller's stands proud opposite the new shopping centre in Cardiff city centre, and shows no sign of budging. Founded in 1894, it provides Cardiff's music fanatics with a place to come to check out the latest releases from across the genres, as well as providing a chilled out place to spend a few minutes to get away from the hustle and bustle that a capital city brings. Also, be sure to keep your eyes peeled for the many in-stores that go on here.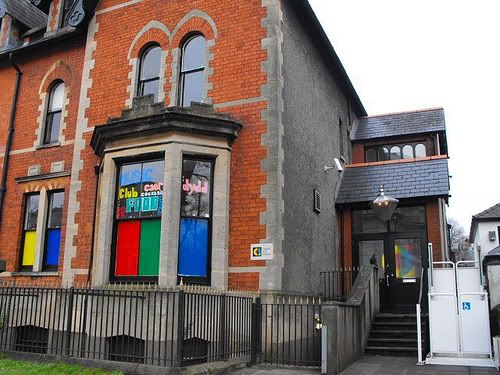 Cardiff Arts Institute
http://cardiffartsinstitute.org/
CAI is a new bar in Cardiff, with brightly coloured paint covering the windows, and Lego stuck to the wall. Like Buffalo, CAI will cost you a few quid for a drink, but again it has a nice atmosphere and is feeled with generally pleasant people. It's also home to the weekly (and usually free) "FLUX=RAD" night where good music is DJ'd and good bands play live.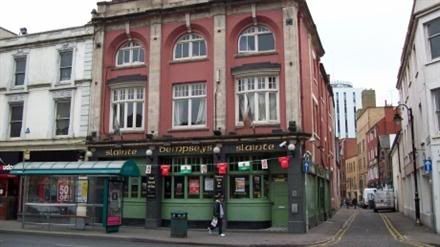 Dempsey's
Dempsey's is a relatively recent personal discovery and would probably go missed by most music lovers on a trip to Cardiff. Seeming like an inconspicuous Irish sport's bar, Dempsey's is actually home to the meeting of two unusual groups of people; your classic middle aged sport's lovers as well as a large amount of Cardiff's music community. You'll regularly find the DJs, promoters, recording studio owners and bands of Cardiff for a few drinks post-gig – as well as at the odd gig that goes on upstairs.

Other notable mentions: Cardiff Barfly:
http://www.barflyclub.com/cardiff/whatson/WhatsOn.aspx
Swn Festival:
www.swnfest.com
Loose Promoters:
www.loosecardiff.com
Tommy's Bar:
www.myspace.com/tommysbarcardiff
Cardiff Solus:
www.cardiffstudents.com
Ten Feet Tall:
www.thisis10feettall.co.uk
Header image by
Gordon Reid