Yesterday Danny Wadeson shared with us his top picks (here) for this year's Great Escape Festival and today I'll be stepping up to present you with my top 10. For my top pick you'll have a lovely little download to take away with you and for the rest, they form a handy Spotify playlist ready for you ears to digest.
Avi Buffalo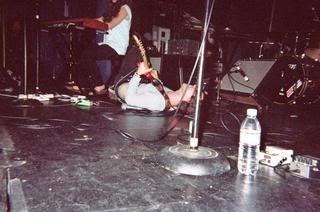 My top pick for this year's festival is
Avi Buffalo
. They were in our 'Ones To Watch' for 2010 list and I have a feeling their blend of Californian surf-pop will frighten away any chance of rain settling in.
MP3:
Avi Buffalo - What's In It For?

Broken Social Scene
: Possibly the biggest band at this year's TGE and a definite 'Must See'.
Tunng
: Folk-tronica? Whatever they make, it's beautiful stuff and should be witnessed live at least five times.
Esben & The Witch
: Perhaps one of the biggest success stories of the indie world. This Brighton band will be ripping apart their home-town this weekend.
Ruby Suns
: These guys have released a bit of a classic with
Fight Softly
and we'll be looking to see if they can match it live.
Bo Ningen
: These guys will be destroying a lot of minds when they hit Brighton. I can't wait.
And So I Watch You From Afar
: Much like Bo Ningen, these guys are likely to give you a going home present this weekend. That present equalling many trips to the hospital for severe ear damage.
Fionn Regan
: His latest release was greeted with a rather mixed response but he's still a great live act.
Real Estate
: Hype or no hype. These guys are going to be great. Trust me.
Seabear
: If you're looking for out and out beauty this weekend, these guys will provide you with it.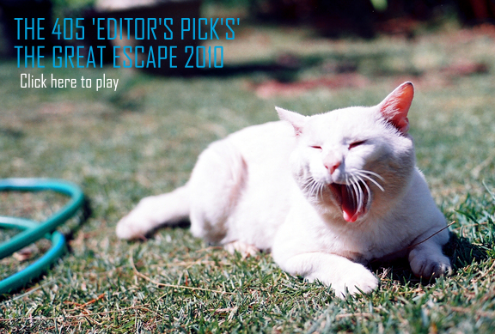 http://www.escapegreat.com/
Avi Buffalo photo by Eydie McConell