Needless to say, with two more sleeps until this year's Great Escape, those of us from the 405 who are lucky enough to be attending are ridiculously excited. We're used to reserving this kind of excitement for Santa Claus, but Santa's days are looking numbered, as he's swiftly being replaced with anticipation for all our favourite festivals. The Great Escape is one of the festivals that we get most excited about, its multi-venue format fits perfectly with Brighton's myriad of foodie delights and bars to sneak between venue drinks in. This year the Great Escape has spread to include more than 300 bands at over 30 venues across the city so you'll need to get organised to avoid upsetting your own brain, which undoubtedly has great expectations after seeing the line up in all its glory. Now, if we can take the liberty of offering some words of advice; don't go with your plans set in stone, always have a back up (try to treat your festival decisions like Dan Snow's explanation of AV) and don't be put off by the queue's, some of our best TGE experiences have come from ducking a queue to jump into the venue next door. Saying that, here's some bands that wild horses or beach donkeys wouldn't stop us from seeing: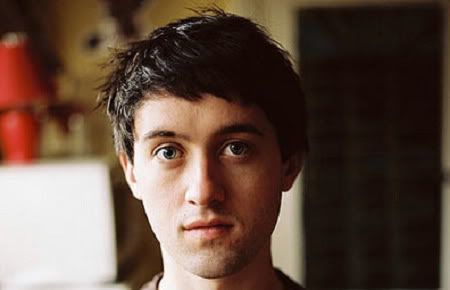 Villagers
Why we're excited:
Conor O'Brien returns to more intimate surroundings after touring with Elbow in huge venues across the country. A solo show in the Unitarian Church on Thursday night will be awe-inspiring, and the full band set the following night promises to showcase the louder side of his songwriting skills. The new songs debuted in December may well have grown into the strident anthems that was hinted at.
Venue:
12 May – Unitarian Church, 22.00. (solo) 13 May – Pavilion Theatre, 23.45. (full band)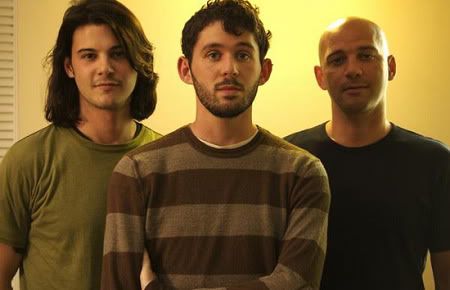 The Antlers
Why we're excited:
We're desperate to discover whether the new album
'Burst Apart'
comes anywhere close to competing with
Hospice
. The tour around that album had some dazzling and inspiring live peformances, that although introspective and sombre in tone, still had a hopeful optimistic edge that was hard to ignore. So high hopes now they appear to no longer be singing about death.
Venue:
14 May – Concorde 2, 20.45.
Dog is Dead
Why we're excited:
You could do a lot worse than finishing off your Thursday with Nottingham's Dog Is Dead, who are playing a late set at Jam. The five piece have gathered lots of praise across the board since featuring in our Ones to Watch feature last December, and it couldn't be more deserved.
Venue:
12 May – Jam, 1.00AM 13 May – Above Audio, 14.45
Admiral Fallow
Why we're excited:
One of the few Scottish folk bands currently following the emotive footsteps of Frightened Rabbit that actually deserve some praise and attention. You have three opportunities on Friday to give them yours.
Venue:
13 May - Green Door Store, 14.45 13 May - Playground Pop-Up, 19.00 13 May - Above Audio, 21.00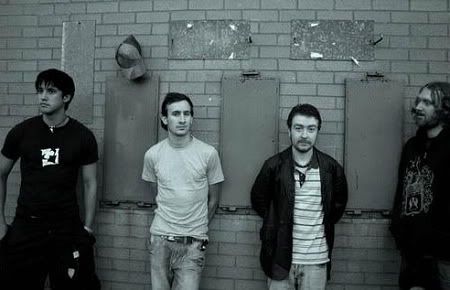 And So I Watch You From Afar
Why we're excited:
Gangs
has been on heavy rotation and the four-pieces nasty, aggressive sounds will be just the tonic needed to keep you awake. After spending 2010 playing across various festivals in a variety of countries, it only seems right they'll be one of the highlights of the weekend.
Venue:
12 May – Jam, 21.45. 14 May – Prince Albert, 15.00.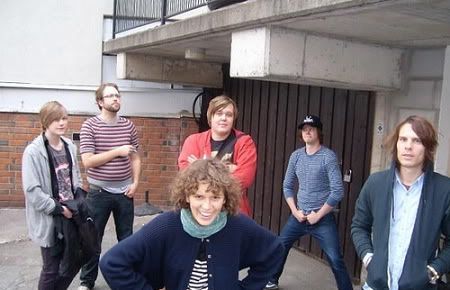 Team Me
Why we're excited:
The Norwegians know how to throw a party and Team Me's all encompassing positive atmospherics will make even the staunchest industry experts dance, bob and smile. Songs like 'Dear Sister' and 'Weathervanes and Chemicals' are just screaming to be hailed as the sound of the summer, and that starts now. Plus, there's the colossal prospect of hearing new songs.
Venue:
13 May - Above Audio, 12.30. 13 May – Audio, 20.00.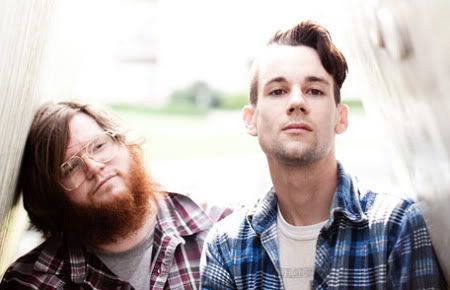 PS I Love You
Why we're excited:
This Canadian duo have been on our radar for what seems like forever, featuring on our Ones to watch CD at the turn of the year,
but
we've never seen them play. By all accounts they're currently ripping up stages across the UK now that their debut album
Meet Me At The Muster Station
has finally been released in this country, with their strain of horrendously beautiful noise involuntarily moving the body parts of all that witness them. They are playing four times over the weekend and we just might be at all of them.
Venue:
12 May – Life, 14.00 12 May - Hectors House, 20.45 13 May - Prince Albert, 12.30 13 May - Shipwrights Yard, 16.40
Various Cruelties
Why we're excited:
We don't know too much about this band if we're honest, but when you hear a band whose recorded output is as strong as theirs you don't need to know that much, apart from where they're playing. It's rare that a band starts their career with a sound that already feels complete. The band has called their music "shabby motown" and we think that sums it up fairly well. Check them out before they get big.
Venue:
13 May - Queens Hotel, 21.15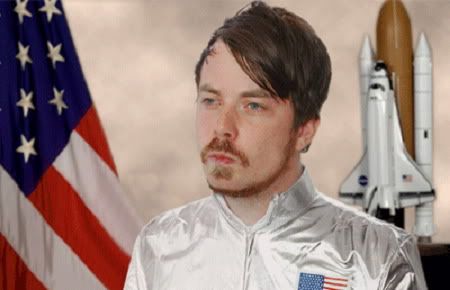 Dad Rocks
Why we're excited:
So the singer of one of our favourite bands in the world takes to the stage early on Friday afternoon at the Pav Tav and we can't think any better way to start the days proceedings. The Mimas frontman is as enigmatic as performers come and you should really take the opportunity to him play his acoustic guitar and sing songs from the wonderful
Digital Age
EP that came out last year. While we're in the mood to gush, you could do a lot worse than staying in the Pav Tav all day for the
Alcopop
showcase, not only will you see great bands like Tall Ships, My First Tooth and Stagecoach but there's also a strong chance that you could see your very own 405 DJ playing some of your favourite songs.
Venue:
3 May – The Pav Tav, 14.00