With the amount of music he has released in the first nine months of 2015, and more on the way, it is amazing that Nathan Williams even has time to breathe. As of this writing, Williams, primarily of Wavves fame, has already released 31 songs in 2015, with eight more due out by October 2 when Wavves releases their greatly anticipated fifth studio LP, aptly titled V.
The release of that LP will be the culmination of what has been a landmark year for Williams. The high quality of the album's three singles, 'Heavy Metal Detox', 'Way Too Much' and 'Flamezesz' suggest that a tremendous commercial and critical breakthrough is upcoming for the group. A ferociously catchy blend of power pop and quirky instrumentation, coupled with a growing ability to construct top-tier songs from the ground up have V poised to be the record that brings Williams' enormous creative talents and output to a much broader audience.
But the impending success of V would not have been possible with the strides that Williams has taken in recent years to improve his craft and take more control over his career. In 2015, Williams' hard work first manifested itself through his hip-hop production project, Sweet Valley.
The project, which involves Williams and his brother, Joel, originally started in 2012, when they put out three trippy beat tapes (Stay Calm, Eternal Champ and Jenova) between August and December. 2013 represented a small down period for the project, with only one release, a self-titled compilation put out over the summer. But 2014 introduced a new factor into the equation: collaboration with other artists. The well-reviewed Ghetto Cuisine, which showcased a solid partnership between the Williams brothers and Bay Area rapper DaVinci, signaled a new path for Sweet Valley.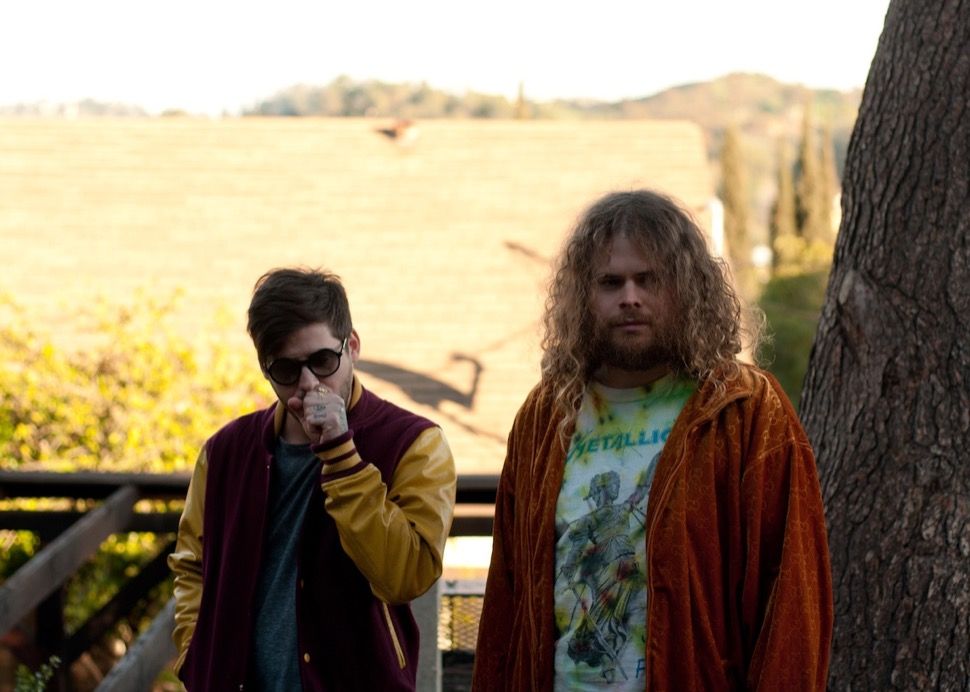 In 2015, the success of the DaVinci collaboration was not a one-off. In three separate instances, Sweet Valley has collaborated with another artist to great success. First, the group issued the Dance 4 A Dollar EP with synthpop wunderkind MNDR back in February. Its syrupy rhythms and trip-hop influences made for an excellent background to MNDR's intoxicating vocals.
Sweet Valley's experiments with airy production continued into May when the group released a single entitled 'Big Blue', which featured vocals from Juicy J and Soulja Boy. The off-the-wall production was certainly unusual for both rappers, but it highlighted the ever-developing prowess of the Sweet Valley project. Twinkling instrumentation swirls in the background creating a lush canvas for both rappers showcasing some of their best rhymes in some time. And just as Sweet Valley had provided an opulent and beautiful foundation that elicited some of the best work from those two rappers in a while, a shredding collaborative track with GZA entitled 'Planetary Energy' produced top-notch results as well.
But Sweet Valley's seven songs in 2015 have only been a small fraction of the equation that has made this such a big year for Nathan Williams. Several days before the release of 'Big Blue,' Williams released the debut record from his latest band, Spirit Club, which consists of Williams, his brother and Andrew Caddick.
"Andrew has been one of my best friends from San Diego since I was 18 or something. Joel and Andrew were still living in San Diego, but Joel was coming up pretty regularly to LA to do Sweet Valley stuff with me," explained Williams. "Andrew and I had sent demos back and forth of stuff we were working on, but then he moved to Phoenix to live with a girlfriend and that ended up not working out, and so he went back to San Diego and was like, 'I don't have anything left here anymore. I'm just not doing anything.' So I was like, 'Welp, then let's do something.' So we started getting shit together and now him and Joel both live in my house [where the first Spirit Club record was made]."
Beyond a further expansion of musical horizons for Williams, Spirit Club also signified a major leap for his own record label, Ghost Ramp, as it was its first significant independent release in several years. However, the process was not without hiccups, including a dramatic lack of critical commentary on the album. When I described the record as under-appreciated, Williams chuckled.
"When people say something is under-appreciated, it is funny because we were kind of thinking that when we put it out and were like, 'Damn, we at least thought it was going to get reviewed by some places,'" lamented Williams. "But I mean, this record we are doing right now with Spirit Club, its gonna change things, I think."
And this comment points to the tireless work ethic that Williams possesses. At one point during our conversation, he points out that afterwards, he will be heading to the studio to work on the second Spirit Club LP, which is being produced by Dennis Herring, the man who produced Wavves acclaimed 2010 record, King Of The Beach. This record was being conceived almost immediately after the May 13 release of the debut LP, as evidenced by 'Fast Ice', a demo for the new album, which came out less than ten days after the first record.
"I have so much hate and revenge in my heart, I just want to record such a good record that I'm like, 'Fuck you, I hope they make you review it.'"
♦ Nathan Williams ♦
"I think we are going to redo that song and build it up in the studio and make it epic," said Williams. And the move to the studio after recording the first record in his home is an exciting step for the band in Williams' eyes. "We already recorded the record at the house, but we just took the stems from the demos that we liked and bused them to the studio and then we built from those a bunch of nicer studio sounding stuff. So it still has the character, but it also has the sound quality of a studio record. I'm super, super excited about it."
Equally remarkable is the fact that the record is already near completion. "We've done like seven songs so far, so that's going to be done pretty soon. It won't come out for a while, but people will review it this time," said Williams, with a touch of defiance in his voice that he quickly expanded upon. "I have so much hate and revenge in my heart, I just want to record such a good record that I'm like, 'Fuck you, I hope they make you review it.'"
But, in a showcase of his swift learning curve, the mild complications of that release were already being addressed by Williams just over a month later when Ghost Ramp dropped No Life For Me, the collaborative album between Wavves and Cloud Nothings that had been teased for more than a year.
"When we went into [recording that record], we all agreed that we wanted to make something that had big character and we didn't really want to go into a studio for it," said Williams of the recording process. "And so it all sort of came together recording in the house. My little brother recorded it and we just set up drums and just kind of did it. It took us a total of, like, three weeks to make."
Although Williams had collaborated with his brother, Caddick and a number of other artists throughout his career, No Life For Me was certainly his most notable joint project and his first collaborative album under the Wavves moniker. "I had never done anything like this before so it was definitely a learning experience," said Williams. "And I think when you get two people who care a lot, you know I think Dylan cares a lot about the song crafting part of it, we definitely butted heads a lot, but that's to be expected.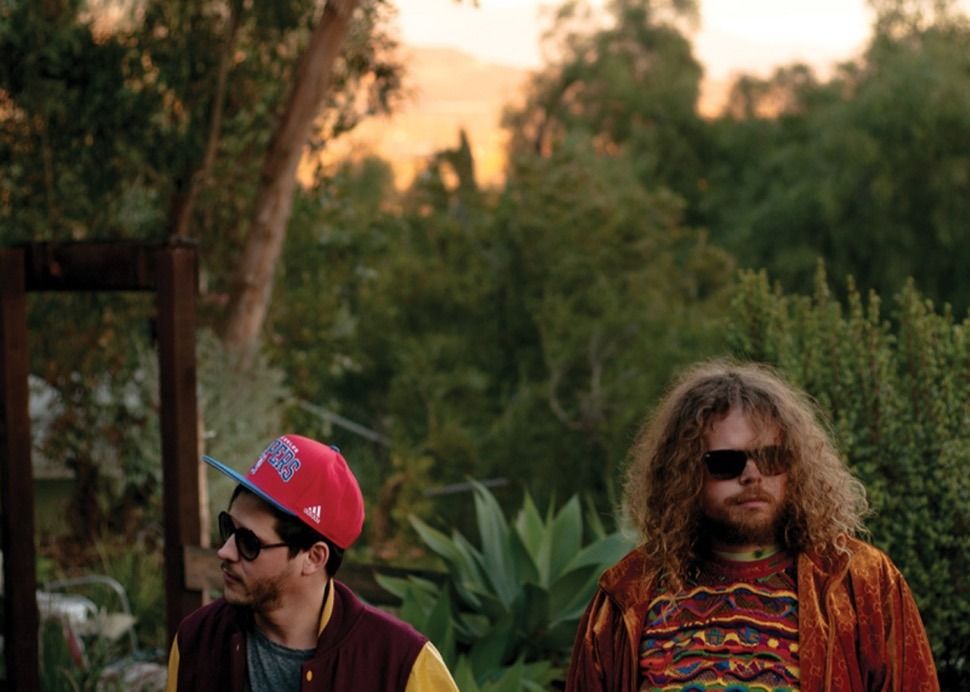 "Both of us wanted to make it what we thought was the best and there is no real way to know what 'the best' is when you are recording something, especially something that is supposed to have a lot of character and is home recorded. The thing I learned the most about it is that it is a give and a take. There are going to be points, if both people care about it, when you just feel separate ways and you have to kind of dig and see. Because I'm definitely not always right, but I'm hard headed, so I want to be. But in general, I think the process was really good."
The process paid dividends for Wavves and Cloud Nothings, as the album enjoyed exceptional sales for an independent record, but Williams also got the opportunity to grow more confident with Ghost Ramp's ability to distribute a record.
"The first week, [No Life For Me] did 3,600 sales, which is equivalent to Billboard Top 50. And that's without any press, that's without any big corporate label, that's without anything at all. That's without a release date, too. We just put it out at midnight one night. We think it is there and we can do it," said Williams. "There are some kinks we have to work out, but I remember when I put out Life Sux on Ghost Ramp and that got all fucked up. The names were wrong on iTunes for the songs, the label is wrong and we forgot to put the logo and name on the back of the record, just some really bonehead shit. And I remember thinking, 'Fuck, if I can't even get these things, then maybe I can't run a label.' But this time around, I feel a little more confident."
And, as always, Williams trained a critical and forward-looking eye on the release of the record, in an effort to find ways to improve his independent release process. "The one thing I really wish is that we could have had a bigger lead-up because we did two weeks and then Dylan [Baldi of Cloud Nothings] toured the world and I did a string of fly-in shows and then Spirit Club and all this other stuff, like Sweet Valley," he said. "Then, a year later, we came back and did one more week. So I do wish we could have just done three weeks [in a row]. Because vinyl still hasn't shipped for that record, it ships pretty soon, but it would have been nice to have it all ready. Pressing plants now, there is so much traffic to get in there. Sony has locked up the majority of them so they can rush their press and so it makes it slower for all of the other people. You are looking at a three-to-six month waiting period before you get anything out vinyl wise. So the biggest thing I've learned so far is that you've really got to plan ahead."
"It used to be kind of a pride thing with me where I was just like, 'Wavves is Nathan and I'm gonna do everything.'"
♦ Nathan Williams ♦
Several months removed from the release of No Life For Me, Williams hopes to see the fruits of that labor continue into the future, including the eventual release of a cut track entitled 'I Find,' which featured Vampire Weekend's Rostam Batmanglij. "Six months after you've recorded a record that you are like, 'Yeah, this is perfect,' you listen to it again and are like, 'Wait, I want to make all these changes,'" Williams said. "So, Dylan thought the song Rostam was on sounded too much like a song that was already on the record, so we ended up just cutting it. But I eventually want to do a 7" for that record and put that unreleased song on there."
With albums full of high quality work in hand, a litany of valuable new lessons about his craft in tow, and a fresh appreciation for the collaborative process, Williams is rapidly approaching releasing the biggest Wavves LP of his career. The main difference is that things are going to be less about Nathan and more about coming together as a group to put out the best possible product.
"This one is definitely more of a collaborative effort," admitted Williams. "There are songs by [bassist] Stephen [Pope], me and [guitarist] Alex [Gates]. Those two demos from Alex [which became 'Way Too Much' and 'Flamezesz'] don't have choruses on them, which is what I wrote for those songs. So it is still a co-write, but they are definitely Alex's demos. He had them for a while and he just never told us about them. We ended up stumbling on it one day and we were like, 'Dude, these songs are good! What are you doing?' And he's like, 'Oh, they are?' And we were like, 'Yeah, this one needs a bridge and this one needs a chorus. We should record these.' And he was like, 'Okay.' It was like, well thanks for fucking mentioning it to us," Williams laughed.
"I would say that's probably the biggest change in this record in particular, is that Alex co-wrote three songs," he continued, "He wrote another one with me called 'Wait' and Stephen co-wrote two songs as well. As of recent, with the Cloud Nothings stuff and with all this, I'm starting to feel more and more comfortable writing with other people.
"I'm noticing more when I hear a song what I think is missing from it so it's easy for me to jump in and be like, 'Oh, this needs this.' So I'm having a lot of fun doing that at this point," Williams gushed. "It used to be kind of a pride thing with me where I was just like, 'Wavves is Nathan and I'm gonna do everything.' That's just not the way to get the best product and I think I just have to remember that."
This increased comfort in collaboration has paid off for Wavves. The first three singles from V, as well as two additional tracks that I was fortunate enough to hear, 'My Head Hurts' and 'Pony,' showcase tight play from the entire band as well as an overarching thematic approach that packs an emotional punch. The record draws from the ideas presented by the album's Five Of Cups tarot card cover, which represents dejection and sorrow, as well as a failure to see the good in a situation. Lyrics dealing with substance abuse and relationship difficulties are among the most personal revelations to date by Williams.
But with the increased openness, there also came a desire to couple it with equally as emotive and gripping production. After a positive experience with John Hill led to the grungy effort on 2013's Afraid Of Heights, Williams was eager to expand his horizons and eventually found himself working with previous collaborator Woody Jackson.
"[Woody Jackson] is probably one of my favorite producers right now," Williams said. "I met him because I was asked to write some of the score for "Grand Theft Auto" and that's what Woody does. He wrote the "Red Dead Revolver" score, the "Red Dead Redemption" score, maybe three of the "Grand Theft Autos." He is a straight up genius."
With the previous video game collaboration under their belt, working with Jackson felt natural to Williams. "I'd been in his studio for a while and we had a rapport and I kind of mentioned that I was gearing up to record some songs," he said. "I played him some of my demos and some of Stephen's and Alex's stuff and he was like, 'You should just do it here.'"
Jackson's guiding hand also helped steer the album in a fresh direction, one that was a natural fit for the band, but separate from past efforts. "One of the things he brought to the table besides having a badass studio, one of the best in LA and some of the best gear in LA, is that he didn't want it to sound like Nirvana or Weezer," remarked Williams. "He really hated that 90s alternative stuff. It was nice for us because we were like, "Good, we don't want to make that record again. So let's see where this goes.' We ended up in more of a power pop sort of thing, which I think is great."
But while Jackson's innovative approach was critically important throughout the recording process, he was able to give the group enough space to express themselves, even in the typically controlled world of major label recording. "He was pretty hands off," said Williams. "He was there when we needed him, but he let us kind of roam free and use his studio as our own. I had been in there for months prior and the engineer, Michael Harris, I had worked with him as well. It was easy for us to work around stuff and when we had questions or we needed something from Woody, we asked him and he could help us right away, but it was kind of like a free reign. That was really cool to let us creatively go for it."
Moving away from the grunge and 90s alt sounds of Afraid Of Heights caused the band to seek out new sources of inspiration, though they were careful never to draw too heavily from anyone source after being pigeonholed a bit on the last record. "We were listening to, for reference points, a lot of not power pop stuff, that's just sort of where it ended up. But a lot of Devo and the Units and Gary Glitter, who was a real big reference for the drum tones. It definitely wasn't, 'We were listening to The Blue Album on repeat,' or something like that," laughed Williams.
Even though the creative process was fulfilling for Williams and the rest of Wavves, some frustrations arose after the band's label, Warner Bros. Records, attempted to suppress the record's artwork and lead single at the very last minute. "We had turned in artwork months prior and they had okayed it and were great with it," explained Williams. "Then, a day before the release, they were like, 'Oh, no. You can't use this anymore.' We understood that we couldn't use it, but it is so disorganized. It is a huge multi million dollar record company. You would think they could pull this together and not tell us the day before it comes out, because I'm sure if this was some big ass fucking movie with some dumb shit actor this wouldn't be happening. But for me, they don't really care or that's what it seems like at least. They're just like, 'Whatever. Sorry, you are just going to bend to our will.'
"They had sent out 'Way Too Much' along with album artwork to a number of journalists, maybe 50 journalists, because it was supposed to premier the next day," he continued. "Then they said, 'Hey, hold on, it isn't premiering.' But of course at least one of those 50 guys had sent the song out to somebody else and it made its rounds. It was all over the Internet. It was on Pitchfork and Spin and Stereogum and wherever else. But then they were like, 'We're going to pull it again.' At that point, it just didn't make any sense. Why are you going to try and keep pulling the song? People have it, they've heard it. They just wouldn't listen. I haven't talked to anybody at Warner in over a year. I don't think they really care what I have to say."
"To me, if anything, as a business they should come and thank me for the press that I made for them. Because it ended up being a press beat that I was like, 'Hey, this isn't working.' But nothing."
♦ Nathan Williams ♦
Frustrated by the situation, Williams took to Twitter to voice his anger. His outburst caught the attention of the media, but not his label. When asked if he heard from Warner Bros. after the much publicized Twitter spat, Williams couldn't help but sound irritated when he confirmed they had not reached out. "No, even afterwards. Not a thing," he said. "I know they are in touch with the PR agents and the managers, but none of them have reached out to me. I don't think I have a lot of fans over at the Warner Brothers."
After the amount of press that Williams' outburst drummed up, complete with a series of Tweets directly sent to Warner Bros. Records, one would expect that he would have at least gotten a private response. "It is one of those things where you would figure," Williams said with a pause, as though he was still bewildered by the behavior of the label. "To me, if anything, as a business they should come and thank me for the press that I made for them. Because it ended up being a press beat that I was like, 'Hey, this isn't working.' But nothing."
"I don't think they care to resolve the situation. It was a situation where I felt like I wasn't being heard and to them it wasn't necessarily the most important thing, but you've got to understand to me and to Stephen and to Alex, this is our life. This is important to us. This is dire. This is a necessary thing. This is everything to us. I'm not going to let them push me around. If I want the song to come out, it is not their song. It is ours, so I'm going to put it out."
Wavves is still under contract to Warner Bros. beyond the release of V, but Williams chuckled as he considered the future of their relationship, where he sees Ghost Ramp possibly stepping in if need be. "I can't imagine that they want to continue on with me," he admitted. "Maybe the record will break and they'll have a reason to want us to come back, but either way, if they do, I'm sure we can somehow make it work. If they don't, then I'm 100 percent positive we can make it work because I think Ghost Ramp is ready to handle something in that stratosphere and I think that you don't have to be a major label to do that sort of thing."
This is perhaps the biggest takeaway from talking with Nathan Williams. He is a man who, by virtue of his profession and personal life, has encountered numerous obstacles. Yet, he has managed to learn from each experience and hone his own abilities more and more precisely with each outing. His insatiable desire for producing art gives him the opportunity to practice quite a lot, but when your output is of such high quality, can it truly even be considered practice?
Williams is in the midst of what may be viewed in retrospect as the most productive stretch of his career and his successes have made him more confident and more eager to share the spotlight. His work with Sweet Valley, Spirit Club and Cloud Nothings have already made this a noteworthy year. After V is released and the world is treated to the peak of his considerable talents, it will become clear that 2015 truly is the year of Nathan Williams.
He is treading the well-worn path of musicians fed up with the major label record industry, when commerce intersects with art in a significant way. To many artists, the allure and ease of being with a major label is enough to cause them to surrender their creative powers. But to Williams, the passion for producing his own art on his own terms is causing him to become a true musical auteur.
Attempting to assume the role of the maverick in any situation will present a laundry list of complications and impediments that make the mantle inherently difficult to assume. In the music industry, this road can prove to be particularly treacherous, especially as someone like Williams is carefully beginning to straddle the domains of critical and commercial success. But with his broad set of tools, a capacity to learn and learn well from his experiences, as well as a formidable work ethic, few people are better suited to take on the mainstream music industry than Nathan Williams. He is sure of his ability to find success on his own terms and is being reassured by the "weird traction" his latest work has started to gain on radio stations and Twitter feeds around the world.
Still, weary to ever get too far ahead of himself, Williams said that he has got his "fingers crossed."
V is out on October 2nd via Ghost Ramp and Warner Bros. Records.