In our fourth and final feature on The Leaf Label this week, celebrating twenty years of diverse and incredible music, we take a look at the albums that make up their Leaf 20 box set with label founder Tony Morley. Most of which have been out of print for years and/or have been voted for by folks in a poll held by the label. They span the life of the label and are a good representation of what Leaf stand for, showing why they are loved and trusted by fans of music the world over.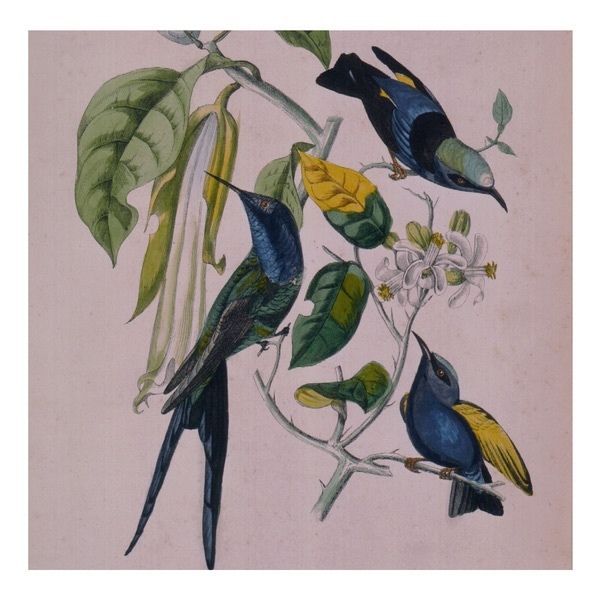 Sakura -Susumu Yokota
Susumu Yokota made his name as a house music DJ and producer in Japan, whilst taking time along the way to create some of the most incredible ambient music of all time, Sakura is an album worthy of all the hyperbole I could shout at you through the screen, it's a subtle and beautifully introspective journey. "There was obviously something there that people could relate to even though he's from the other side of the world and making music without any lyrics, there's not an obvious hooky thing to get into, but there's something that resonates."
"Sakura was the first one that was a significant hit and was certainly at that time the biggest release we'd ever had, and is still one of our biggest selling records. We've sold something like 25 – 30,000 CDs on it now, but we only ever did 1000 vinyl in that first run and we never re-pressed it and this the first time it's been out again."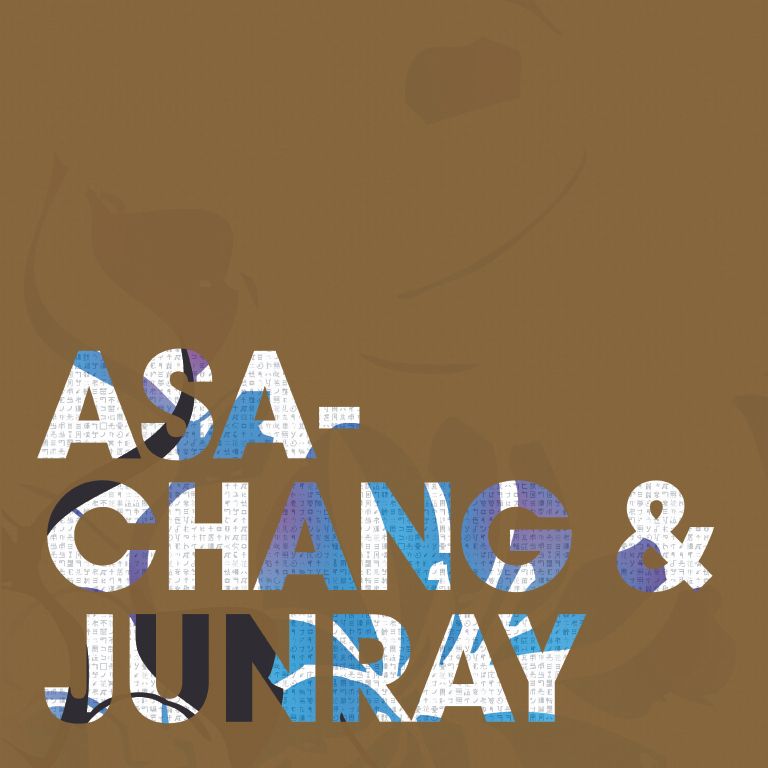 Jun Ray Song Chang - Asa-Chang & Junray
Jun Ray Song Chang was percussionist Asa Chang's first release outside Japan, but to be honest, it could've come from another planet. "I was completely blow away by it, it's very unusual, increasingly unusual now I think to find something that doesn't sound like anything else and it still doesn't sound like anything else." Which is the fun of it, it's this completely alien record that challenges you, but manages to be incredibly gratifying and enjoyable to listen to.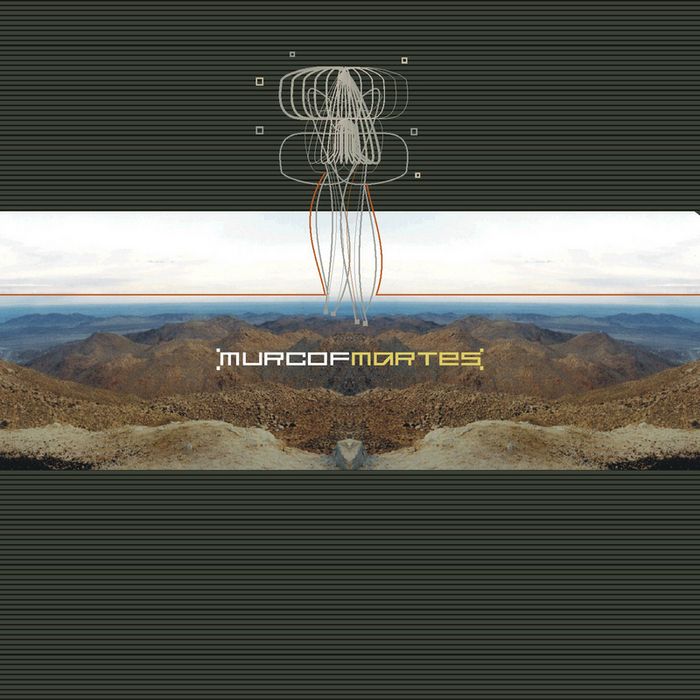 Martes + Utopia - Murcof
"It came to us as an unsolicited demo, but he had done stuff previously with the Nortec collective - which was the first time a Mexican group had made electronic music that had become popular outside of Mexico, he started doing his own thing and his own thing was quite different." 
Fernando Corona is a producer from Tijuana who, as Murcof, expertly blended electronic bleeps and bips with atmospheric classical music. "I can remember listening to it for the first time and thinking this is really good, it was kind of a period where there was a lot of sort of that glitchy electronica was going round labels, but it sounded head and shoulders above most of the stuff like that I'd heard."
"And again it was a record that seemed to strike a nerve with people, again continued to sell for a very long time, still does to sell and seems to be considered sort of a classic of it's genre now. Very organic success, particularly for Martes, that was the record that really caught people's imagination. I think for me probably now my favourite is Cosmos which is the last proper record we released, I like to think the stuff that we release has a strong sense of melody, for me that's always the key what allows people to access unusual music is melody."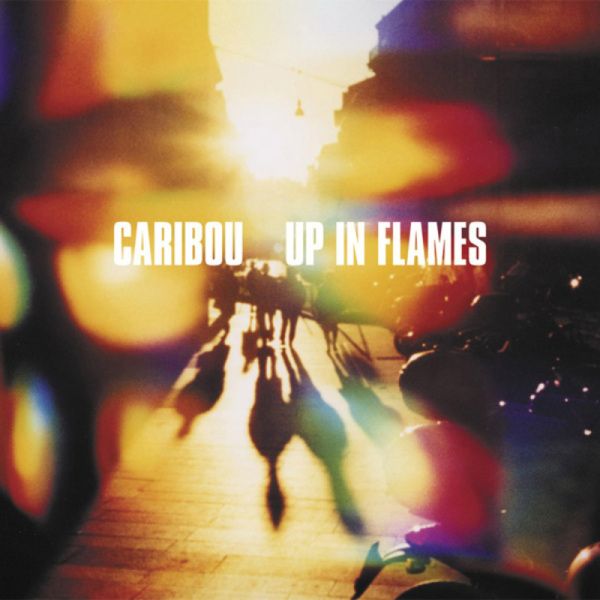 Up In Flames - Caribou
Up In Flames was Dan Snaith's second and final album as Manitoba before he was forced to change his name because a man called Handsome Dick Manitoba threatened a lawsuit. It showed a massive progression from his debut Start Breaking My Heart and is considered by many to be the epitome of the whole "folktronica" scene/thing that was happening at the turn of the century. Snaith blended actual resonating instruments and computer generated noises in a way that felt intuitive, loose, and free. "It was sonically interesting but also very melodic and that's what appealed to me, Up In Flames felt like a bigger and better and stronger record, he'd obviously changed musically quite a lot in that time. I think what appealed to people in those early Caribou records was the warmth of them and again that kind of hybrid of it being electronic but also organic."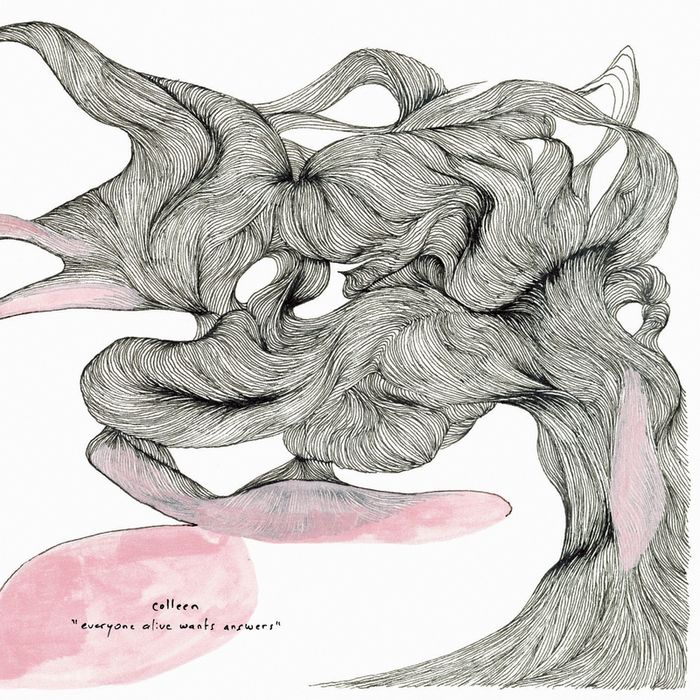 Everyone Alive Wants Answers - Coleen
Everyone Alive Wants Answers was Cécile Schott's debut album, the start of a career that would establish her as one of the leading voices in experimental/ambient music. "I mean certainly listening back to that album now it sounds relatively lo-fi, but that sound and the feel of it works for the type of music that it is, I think a lot of our music people would consider it to be lo-fi in the grand scheme of big shiny pop music, but the feel of the record works in its own context. So that record sounds small and charming that is the appeal of it for me and presumably other people, is the smallness of it, if you like. The thing that really got me about it was the track Babies, again a beautiful little melody, and that's what the record is made of, these little beautiful charming vignettes of melody."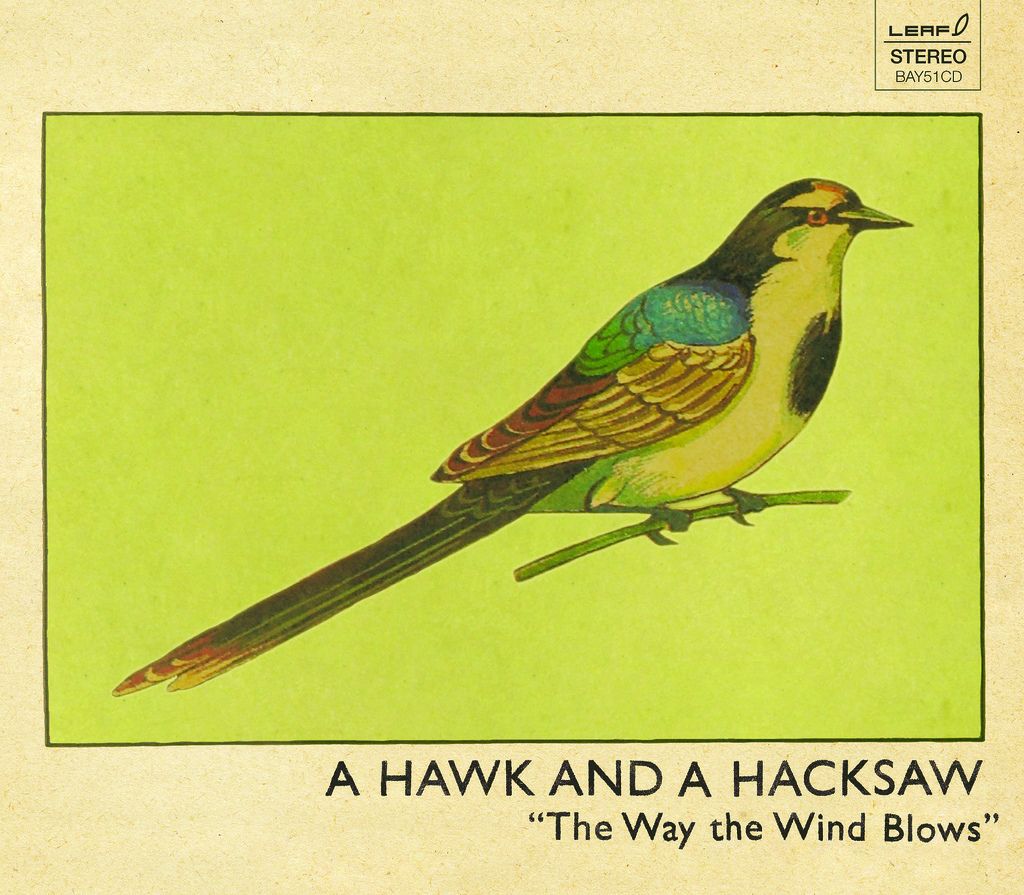 The Way the Wind Blows - A Hawk and a Hacksaw
After Neutral Milk Hotel disbanded in the late 90's, Jeremy Barnes travelled around Europe, and serendipity partnered him with The Leaf Label, "It came from someone who worked with us for a little while, and she had met Jeremy Barnes when he was working as a postman in Leicester."
"Jeremy was working more with real musicians and getting involved in the whole Balkan stuff in the kind of transient way that he did. He went off and went to this village to see this band that he liked and he recorded most of the record over there with them by just going and hanging out with them. Getting his fingers dirty and going and recording with people is something that really appealed to him." 
"For me that record has enough of the sort of transitional stuff from what Hawk and a Hacksaw were doing before hand, but that one was the one where it all kind of came together, all the oddness and excitement of what he'd been involved in."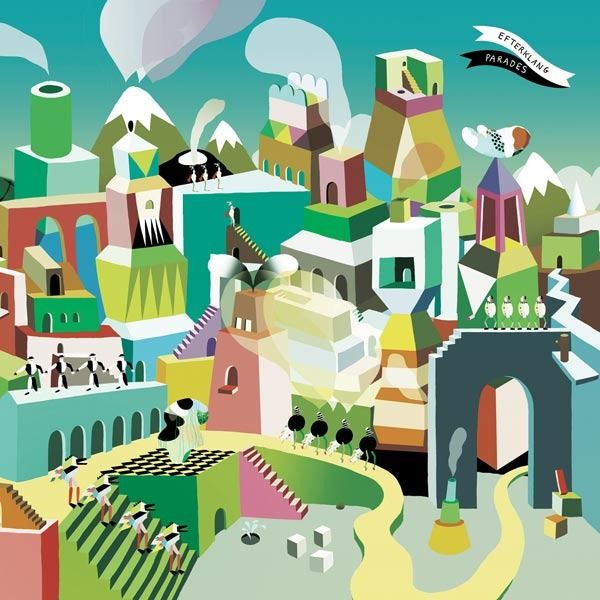 Parades - Efterklang
"Rasmus from the band had sent me a self released CD they did of the Springer EP as a demo, which I remembered listening too, I think I felt it wasn't original enough at that time so it would have just gone in the bin at some point."
Which is a pretty startling revelation for a band that went on to mean so much to so many. "I think our other concern was they were presenting themselves as this nine or ten piece live band with visuals and it was very ambitious, there was definitely a concern that we wouldn't be able to support them in what they wanted to do, and its one of the things that's so amazing about what Efterklang achieved is that they actually did that on their own terms with their own budget."
"The other thing about Efterklang was that it was a success elsewhere it wasn't a success in the UK initially, most of the records that we'd done up to that point we'd have success with it here then elsewhere. Efterklang worked the other way round it didn't sell in huge quantities in this country initially where as it did get picked up all over Europe which I think says something about the music it does have a very European feel and that's where the success came from, it was only later that it picked up here." 
"The scale of Parades is giant, ambitious. They were just very self sufficient they went into that next record with bigger ambitions and a much bigger scope for it and they just squirrelled themselves away and just did it, and it is vast, I remember them telling me they had maxed out all the channels on pro tools or something". The album was recorded and produced by the band over 18 months and the follow up to Tripper marked the changing point in their career, critics and fans started to realise the unlimited potential that they possessed. "It's all about the melody, they have great songs as well as they're epic in scale, but ultimately it just sounds wonderful."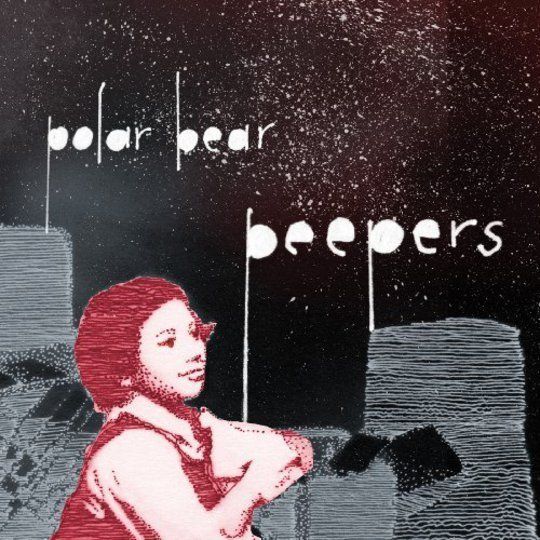 Peepers - Polar Bear 
Polar Bear, led by Sebastian Roachford, have been at the forefront of the UK's jazz scene since they formed in 2004. "I met Seb at a gig and I was very interested in the fact he was doing many things, and I think I said to him at the time 'if you have anything you'd like to share with us, we'll give it a listen, and we'd love to work with you'. This is quite different to anything else we've worked with, normally we work with artists from the ground up were as with him he was already established, he already had his Mercury prize nomination."
"He sent me some music through by one of his other projects and I told him what I thought of it, that it wasn't ready or something that we could do something with and didn't really think that much more about it, then he came back to me a few months or maybe even a year later with another Polar Bear record. He said the fact that I'd been honest with the previous record meant that I would be about this one, and fortunately I liked it very much." 
Peepers was recorded in two days, all in one room, with the band not using headphones or anything like that. Subsequently, it's the truest representation of the Polar Bear live experience of all of their records, but it still isn't purely one thing or the other. "It is with everything, all the stuff we do is kind of a hybrid in some way and there isn't an obvious market to sell that to, so we try and create that or engineer it to an audience that will be receptive to it, obviously not everything clicks but things connect with people and Polar Bear connected with people, commercially it was quite a big success for us."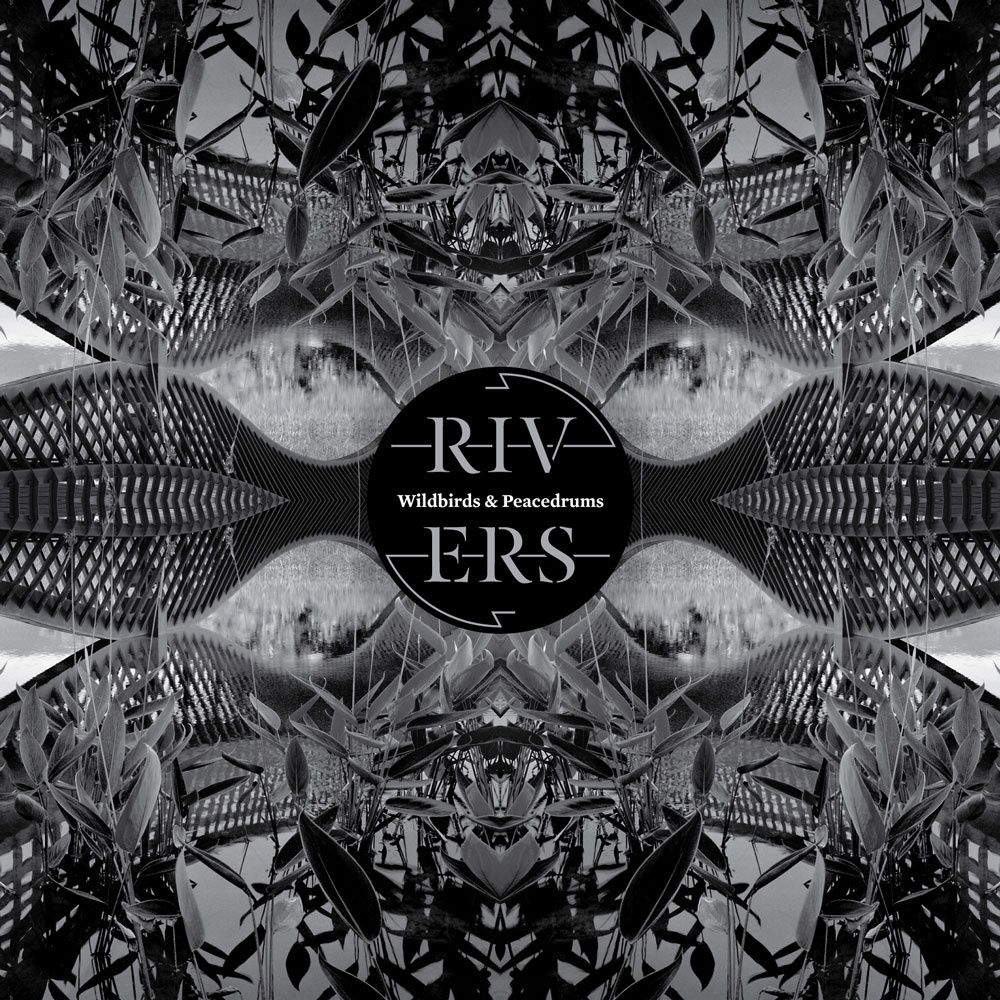 Rivers - Wildbirds & Peacedrums 
Wildbirds & Peacedrums are percussionist Andreas Werliin and vocalist Mariam Wallentin, a Swedish husband and wife duo who had released two albums previous to Rivers. "I flew to Gotham to see them, they supported Deerhoof in this little theatre and it totally blew me away, they're an incredible live band and there was no question in my mind that we had to do it."
"The complication with this one is that they wanted to do it with two EP's, the Retina EP and Iris EP, which were musically very different. They recorded the whole thing quite quickly in Iceland. It's the first time they had done anything other than just the drums and voice that's on the first two records, so it's a much richer sound especially on Retina, then Iris is more stripped down just back the vocals and percussion with sort of like steel drum and stuff like that. They decided that's what they wanted to do and they just went and did it and the results were fantastic. This is the first time its all been on one disc. Obviously the drums and the voice were the selling point but it becomes self limiting as well so I think actually for them to sort of change things up a bit is good for them, but I suppose Rivers was sort of like the high point in terms of production value and the rest of it"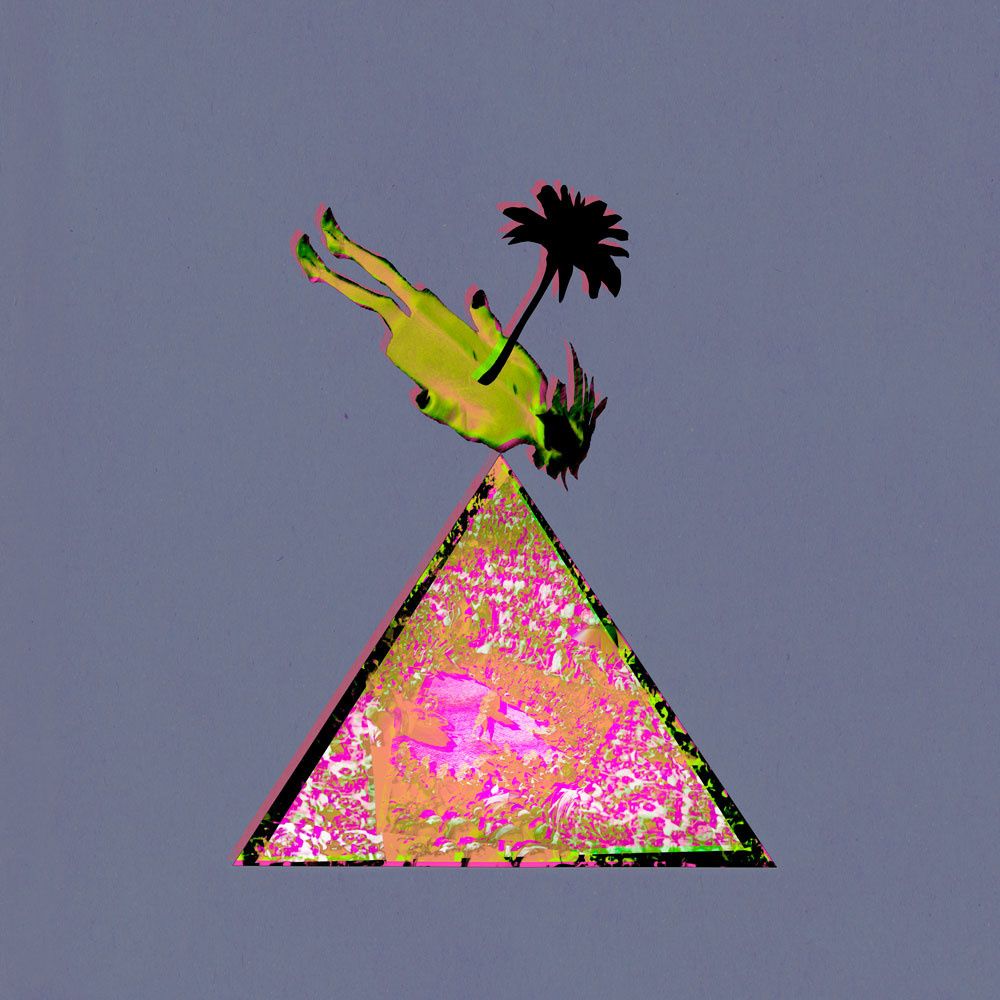 Melt Yourself Down – Melt Yourself Down
"We built it initially very covertly, we didn't really say what what going on or who was involved, well we said who was involved because we knew that the musicians would be names that people would recognise that seemed like a strong selling point. So we let it speak on the music and who was involved and it worked very well." It's true, google Melt Yourself Down and you won't find a piece that doesn't mention Acoustic Ladyland, Pete Wareham's former band, or the pedigree of all the players on this album. "We released some CD's in the old fashioned way and then the album was very successful and people loved it, and live they were amazing. Then also we were able to continue that success over two years, which is a good trick to pull off really, its so easy for records to come out and disappear of the shelves in just a few weeks but just the word of mouth and the live stuff sustained it for a very long time." 
As with all the music on Leaf, musically it's a big melting pot of influences and styles, "it's a hybrid, this jazz background and north African music and electronic music. What's different compared to other stuff we've done its almost completely live its all played by live musicians live in the studio at that moment." Which is what makes it sound so urgent and vital.
"The reason why we've included it in the box even though its quite recent obviously the vinyl's been out in press for a while but it feels like an important record in the way the label is moving forward. We've gone at it a different way we have in the past and that the investment is paying off"
---
Here are all the features in this series:
The Best album art on the Leaf Label
Leaf Artists pick their favourite Leaf albums
Discussing the Leaf 20 box set with label founder Tony Morley
Playlist: A Leaf history of time.
To see The Leaf Label's anniversary releases and get your mitts on this box set, click here.