The Lemonheads have announced they'll be releasing a new album this January (9th), called Hotel Sessions.
Evan Dando explains a little bit more about it:
"I've always wanted to make an "Album " for 53 dollars - Walkman 50 , tape 3 bucks - Oh to record live to cassette, master it and put it out ... I have finally done it! I recorded this here biscuit in and around either December '92, or Feb '93. I remember it was a Sunday night in Bondi - the night the 'car enthusiasts' come out. I had just returned to Australia - my home away from home - from our first Japanese tour. Life was good. I made this tape for our Aussie agent of that time, Stephen Pavlovic. I am forever grateful to this man for introducing me to Australia and a grand gang of Australians!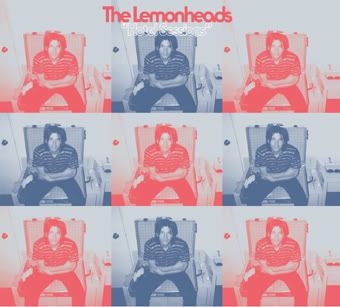 Tracklisting:

1. Big Gay Heart
2. Great Big No
3. Paid To Smile
4. It's About Time
5. Style
6. I'll Do It Anyway
7. Rest Assured
8. You Can Take It With You (prt.2)
9. Down About It
10. Into Your Arms
11. Superhero
12. And So The Story Goes
13. Being Around
14. You Can Take It With You (prt.1)
Catch the band at the following dates:
November 30th Portsmouth/Wedgewood Rooms
December 1st Nottingham / Rescue Rooms
December 2nd Leeds/Cockpit
December 4th Newcastle/The Cluny
December 5th Glasgow/Oran Mor Auditorium
December 6th Manchester/Ritz
December 7th Liverpool/Academy 2
December 8th Sheffield/Plug
December 10th Birmingham/Academy 2
December 11th Cambridge/The Junction
December 12th London/Shepherd's Bush Empire
December 13th Brighton/Concorde 2