Melvins fans rejoice! The grunge/sludge metal royalty have announced details of a new album, recorded with original drummer, Mike Dillard.
Titled Tres Cabrones, this LP marks Dillard's return after leaving the band in 1984. Dillard joins Buzz Osborne and Dale Crover marking a near return to the original Melvins line-up. "Tres Cabrones is as close as we're willing to get to the Melvins 1983 line-up," explained Osborne. "The best part is it's all new songs. I specifically wrote tunes that would be good for these guys to play and it worked out great. We had no interest in rehashing tunes we wrote 30 years ago and chose instead to simply create NEW songs. It worked out perfectly."
Crover added, "After 30 years we release a record with the (almost) original line-up of the band," added Crover. "I've always felt that drummer Mike Dillard was one of us.
The Melvin are currently touring the US celebrating the seminal band's 30th anniversary.
Tres Cabrones hits shelves November 4 via Ipecac Recordings. Dillard promises fans the record is a "down memory lane complete with debauchery and ultra violence."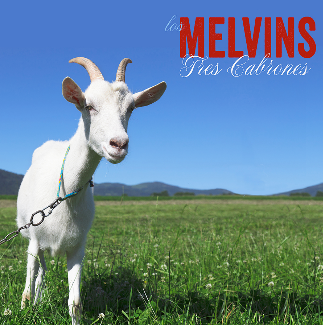 Remember to head over to our 'News' section to keep up to date with all the latest Music & Culture news.