The Men's latest studio album Tomorrow's Hits is out now on Sacred Bones, so it seems only fair that we chat with the guys about the kind of gear they used while recording it (and what they use on the road).
They're visiting the Village Underground in London on March 27th, so why not pop down and geek out over their equipment in person?
Here's what the band had to say about their oh-so-loyal instruments:
Mark Perro - vocals, guitar, organ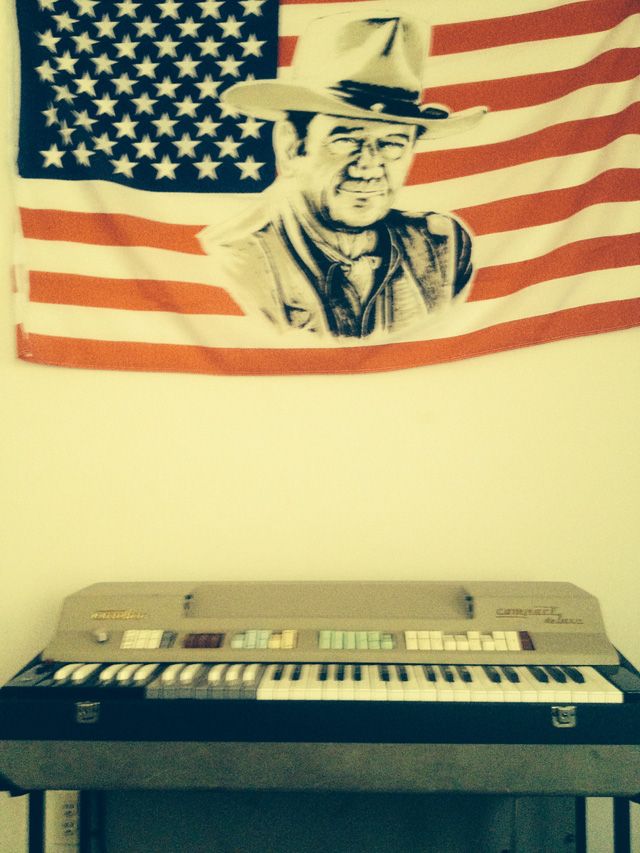 This is my Farfisa Compact Deluxe Organ. I was first introduced to this beauty while we were at Strange Weather, recording the album. In fact, the first time I ever played a Farfisa was while we were recording the track 'Different Days' --- I instantly fell in love with it. At the studio, they have a Mini Compact, which is slightly different. It has a few less voices, no reverb, and less bass control. But, the sounds are very similar. I hunted this thing down for a while after those sessions, and found one in complete disarray way out east on Long Island. Since then, I've been working on it fervently, getting it up to snuff, and I can proudly say it sounds friggin amazing.
Nick Chiericozzi - vocals, guitar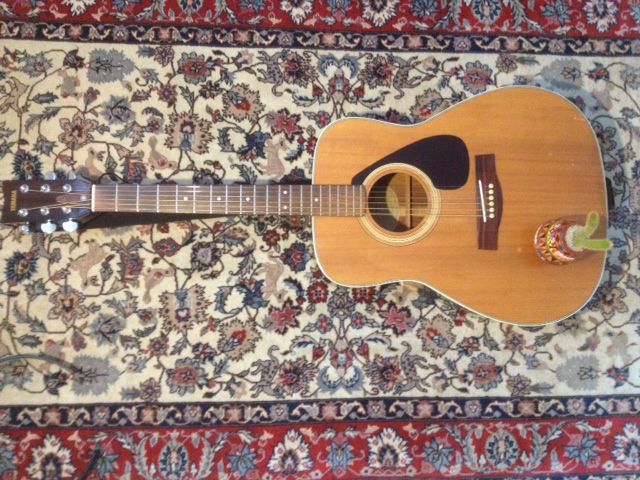 This is my 1980/1981 Yamaha acoustic guitar. The model is FG-335 and the serial # is 70530113. "FG" in the model name stands for "Folk Guitar", which cracks me up. I like to use Martin Light strings because you can bend them easily and they feel good on my fingers. The guitar was a gift from my Mom, who played until she gave birth to me. Most of the songs I've written have started with this guitar on my lap. It sounds similar to a Martin Dreadnought with a big lush tone. It can make cheaper sounds too if you decide to bang on the strings. It's not the best guitar in the world, but it delivers. I hope we ride together for a long time.
Ben Greenberg - vocals, bass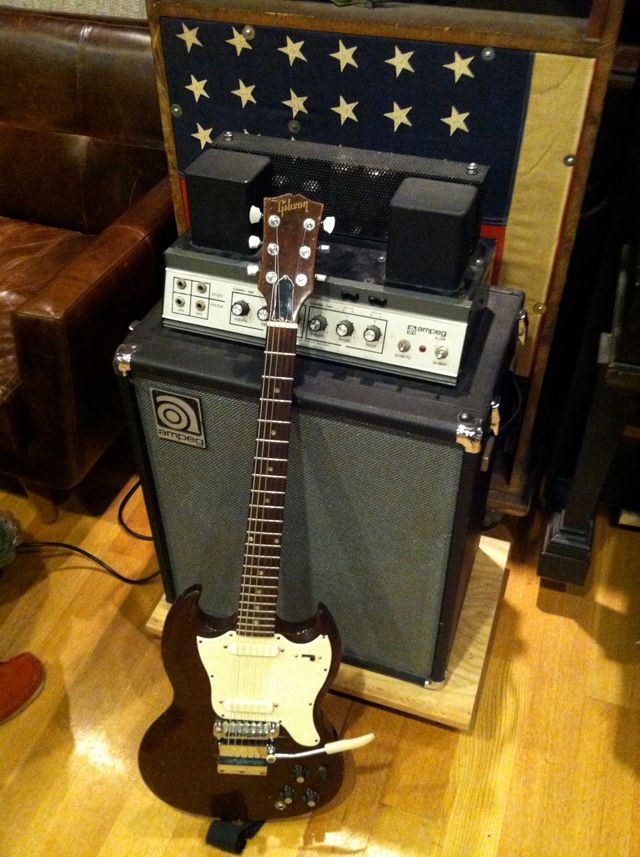 This 1967 Gibson Melody Maker belongs to Strange Weather, the studio where we made Tomorrow's Hits. I played it on most of the record. I've been trying to get the guys at the studio to sell me this guitar for four years, no joke. I fell in love with it the first time I played it, the thing just feels and sounds amazing... and it stays in tune better than any Gibson I've ever owned. I'd like to say that some day they'll crack and let me call this baby my own, but I know they'll never part with it, and I wouldn't either.
Kevin Faulkner - lap steel
This is my 1953 Gibson Consolette Double 8. I didn't play it on the record, but I got it shortly afterwards and used it on tour after I switched from bass back to steel guitar. It's kind of similar to the steel that Don Helms used while playing with Hank Williams, but his was a Grand Console. I keep the far neck tuned to C6 for songs like 'The Dark Waltz', 'I Saw Her Face' and 'Candy', and the close neck tuned to open G for faster songs like 'OpenYour Heart', 'Without a Face' and '( )'. It's a great instrument!
Rich Samis - drums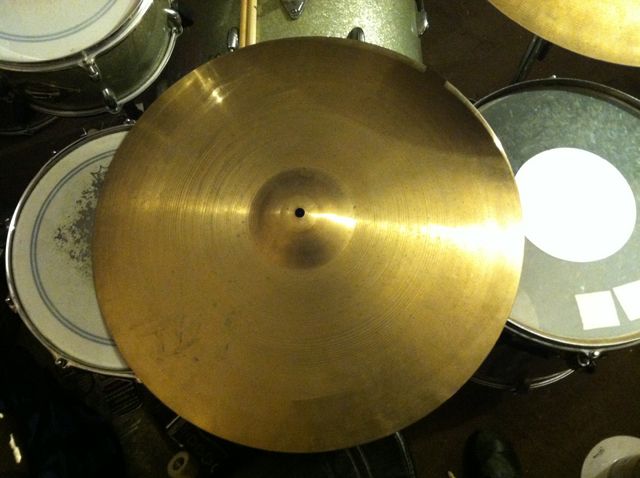 This is my '70s era 24" Zildjian crash/ride. I learned to play drums on older Zildjians and I've kept that as my standard ever since. I like the washy, dark sound of these older cymbals. This one in particular is heavy enough to really lay into the beat with. It's foolish of me to buy old cymbals because I inevitably crack them within a year of use - even these huge ones! I use these things until they start sounding like dirty old trash cans. I'm on my third one right now. The great thing about this particular 24" cymbal is that it came with a blue velvet carrying case that everyone seems to get a kick out of! If you see me at a show, please give me a couple hundred dollars so I can buy another one. Thanks.
Check their EU/UK tour dates and stream their album Tomorrow's Hits below.
Thu 13 Mar 2014 UK, Sheffield - The Harley
Fri 14 Mar 2014 UK, Brighton - The Haunt
Sun 16 Mar 2014 Holland, Amsterdam - Doka
Mon 17 Mar 2014 Germany, Hamburg - Hafenklang
Tue 18 Mar 2014 Denmark, Copenhagen - Loppen
Fri 21 Mar 2014 Czech Republic Prague 007
Sat 22 Mar 2014 Switzerland Zurich La Parenthese
Sun 23 Mar 2014 Italy Milan Rocket
Tue 25 Mar 2014 Germany Cologne MTC
Wed 26 Mar 2014 France Paris Fleche d'Or
Thu 27 Mar 2014 UK London Village Underground
Fri 28 Mar 2014 UK Liverpool East Village Arts Club
Sat 29 Mar 2014 UK Glasgow Broadcast
Sun 30 Mar 2014 UK Leeds Brudenell
Wanna hear a continuous stream of music on the site? Check out 405 Radio, or our New Music section. Both are filled with great music.