The 'Morning Edition' is our guide to everything you missed while you were tucked up in bed. Or more importantly, everything we missed.
Today's edition is brought to you Deerhunter, Questlove, RIAA, Rick Rubin, Hodgy Beats, Eleanor Friedberger and Pharrell Williams vs. will.i.am.

Deerhunter share 2010 concert film
Despite hitting the middle-point of 2013, director John Albrecht has finally shared his Deerhunter concert film, which was shot in 2010.
The concert draws heavily on the album they released that year, Halcyon Digest, which is by no means a bad thing (it was our album of the year that year). Check it out below and let us know what you think.
Helicopter
Never Stops
Wash Off
Fountain Stairs
Revival
Hazel St.
Nothing Ever Happened
Fluorescent Grey
Vox Celeste
Operation
(encore)
Cover Me (Slowly)
Agoraphobia
Calvary Scars II / Aux Out

Questlove unveils tracklisting for Elvis Costello / the Roots Collaboration
Questlove took to Instagram last night to share the tracklisting for Wise Up Ghost, the highly anticipated collaboration between Elvis Costello and The Roots.
The image you can see below was accompanied by some enthusiastic words from Questlove: "Guess What Just Got Mastered Kids? The New #WiseUpGhost by Elvis Costello & The Roots. Gotta say this sounds incredible!"
Wise Up Ghost will be released on September 17th.
1. Walk Us Uptown
2. Sugar
3. Refuse to be Saved
4. Wake Me Up
5. Tripwire
6. Stick Out Your Tongue
7. Come the Meantimes
8. Grenade
9. Cinco Minutos Con Vos
10. Viceroy's Row
11. Wise Up Ghost
12. If I Could Believe
13. Can You Hear Me
14. My New Haunt
15. Puppet

RIAA changes rules regarding Gold and Platinum certification thanks to Jay-Z
Despite numerous reports suggesting Jay-Z's forthcoming album Magna Carta Holy Grail (released July 4th) wouldn't go platinum on day one despite selling one million advance copies to Samsung (who are giving them away for free via an app) - Recording Industry Association of America (RIAA) have decided to change the ruling in his favour.
"Going forward, sales of albums in digital format will become eligible on the release date, while sales of albums in physical format will still become eligible for certification 30 days after the release date," says Liz Kennedy, Director of the RIAA's Gold & Platinum Program.
"Not only do we believe it's sensible and logical to align digital album rules with those we have maintained for digital singles since the program's inception, we also consider today's move in line with our larger efforts to modernize the G&P Program to reflect the new music marketplace."
Despite this ruling, it still appears that those app sales won't count towards the Billboard Chart, or indeed the Official Charts in the UK. '99 Problems' etc.

Rick Rubin used as a prop by Jay-Z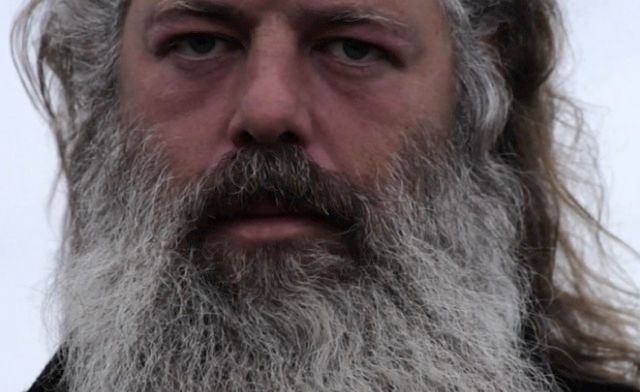 It seems as though along with giving away one million copies of your forthcoming album to a phone company wasn't the only strange thing Jay-Z has done in the lead-up to Magna Carta Holy Grail.
Via an interview with XXL, Rick Rubin spoke about his involvement in one of Jay's promotional videos:
"The point of me being in the commercials was that he [Jay-Z] was filming a documentary and he asked me-- I imagine he is comfortable talking to me - to come listen to the songs with him and just talk about the songs. Just listen to it and talk about it, and that's what we did. It was fun."
Of course, this could be a purely innocent move by Hova to feature a friend in a video, rather than a cycnical ploy to connect Rubin to the project. We'll let you decide. However, his closing remarks on the situation is what must really hurt:
"I liked what I heard, but it was a little difficult - after just coming from the Kanye sessions - to listen to Jay's album, because they're so different. "I was in a very alternative and progressive headspace, and Jay's record is a more traditional hip-hop record."
Ouch. Magna Carta Holy Grail is out on July 4th.

Pharrell Williams is now suing will.i.am
"Hey Pharrell, I'm gonna sue you" - "Oh shit, really?" - "No, it appears as though people will think I'm an idiot if I do" - "Oh cool, thanks" - "Nah, I really am gonna sue you" - "Shit, well I guess I should sue you too?" - "Yeah".
That seems to be the situation that Lord Neptune, Pharrell Williams and new levels of annoying, will.i.am are in right now.
Rather than dealing with confusion, or 'a notice of opposition' by will.i.am, Pharrell has decided to file a lawsuit to prevent him from suing Skateboard P over "I Am' (Pharrell's company is called I Am Other). The Green Eggs and Ham defense (as we're calling it) is being used by Pharrell - in the sense that will.i.am could get sued by Dr. Suess.
"In contrast, the I Am Other mark means 'I am something else,' leaving what that 'else' is to the imagination of the consumer."
When will the madness end?

Watch Eleanor Friedberger's Short Film
The brilliant Eleanor Friedberger has unveild a short film called 'She's A Mirror', which was directed by Joe DeNardo.
Speaking with Fader, Friedberger has this to say about the film's origins:
"I recently met someone named Joe DeNardo, he's a musician and filmmaker, and we became friends and started talking about doing something together. I really liked his work. He shoots only on 16mm film, which I thought was really cool and unusual. All of his work has this beautiful warmth to it, and he has a style that I thought was sentimental in a similar way to my records. And because he's a musician too, he does a lot of unusual audio stuff in his films, like a sound collage almost. I gave him the album and basically said, 'Which song do you wanna do?'"
Head here to watch the 11-minute film.

Hodgy Beats unveils video for 'Alone'
Odd Future/Mellowhype's Hodgy Beats has unveiled a video for 'Alone', which is taken from his recently released Untitled 2 EP.
The video was directed by Hodgy and Ian Flanagan.
Remember to head over to our 'News' section to keep up to date with all the latest Music & Culture news.