The tail end of the month sees a new kid in town on the old festival trail. Usually upstarts are treated with suspicion and/or scorn, partly because other festivals feel superior, or because theres a better line-up. Pleasure Principle (26-28th April) is different; this is a festival a decade in the making, and with a line-up that is completely fucking brilliant. So, here are our top five picks (in no order) for the late April shindig:
Optimo
The warped Glasgow based discotheque overlords (JD Twitch and JG Wilkes) stick to one simple rule; genres do not matter, playing good records does. Vehemently anti "eclectic", and a penchant for pushing the boundaries of taste and what they can get away with dropping (I once saw them feed in some choice African psychedelia amidst some bubbling "poppier" track). You'll laugh, you'll smile, there's a fair chance you'll have yourself felt up by some lust-filled charmer. But most importantly, and without exception, you will want to dance.
TNGHT
Hudson Mohawke + Lunice = Win. Signed in part to electronic juggernaut Warp, you have to expect big things from this collaboration, and TNGHT never disappoint. Latest single 'Acrylics' is a more rave influenced affair, which should be an indicator of what to expect at Pleasure Principle. Expect monolithic downpours of synths and colossal drops, this will be a frenetic, E-numbers type freakout. And it'll be worth the pain in the morning for sure.
MermaidS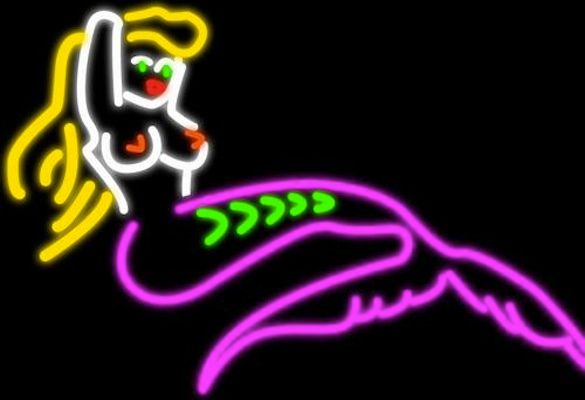 Born unto this world to bring electronic funk flecked house music to the people, MermaidS are part revivalists a la Jacques Le Cont or The 2 Bears, part future gazing house mavericks. If you can't dance to tracks like 'Mutual Key Finding' your ears are broke homeboy! A healthy appreciation for mid 80s pop also finds it way into the melting pot, but not in that awful post-ironic way. This is a group making music for themselves as much as a rabid dancefloor. You'll dance, you may not rave, but you'll never want to stop.
Bleep
As anyone reading will know, Bleep is the online store for Warp Records. I can't comment on who's playing at Pleasure Principle… but it's Warp, so it'll be amazing. And loud. Very, very loud. And therefore, brilliant.
Just Blaze
Or production royalty. The man with hip-hop's Midas touch… Jay Z, Snoop, Mariah Carey, DMX, Cam'Ron, Kendrick Lamar, Talib Kweli… Just Blaze wouldn't know bad if it bit him on the nose. As a DJ though, his roots are more in line with Frankie Knuckles or Todd Terry, he is house and house and uh… house…! NYC, Detroit, Berlin even, Just Blaze takes elements from everything, and morphs it into something uniquely familiar, but strange nonetheless. A brilliantly adept DJ, crowdpleaser and one for the snobby musos too.
Hit up pleasureprinciple.net for tickets, info, images and details on travel.