Musicians usually only give interviews when they have a finished product to plug - in 9.4 cases out of 10, it's an album. You get an after-the-event glimpse into their work, an overview of the process it took to get to that completed project and, often, the same rehearsed responses dished out in similar other articles.
We thought we'd try something different for a change. In a new series which we hope will become a fairly frequent endeavour, The 405 will be inviting itself to artists' recording studios, to sit in on their sessions and learn more about what goes on when a record is being made.
For the past few months we'd been liaising with singer-songwriter, Nerina Pallot, about crashing in on her studio time for her yet untitled fifth album, due out some time next year. But then a couple of weeks ago Pallot decided to take a break from the album sessions and record an impromptu Christmas EP, We Made It Through Another Year. Albeit linked to a new product to plug, this proved an appropriate opportunity to corner her for a chat about how she works and find out what is involved in the making of a Nerina Pallot record.
For We Made It Through Another Year, Pallot has called upon her live band and, together with producer/husband Andy Chatterley, brought five new compositions to be recorded at the legendary RAK Studios, where acts including The Smiths, Arctic Monkeys, Primal Scream, Adele and Muse have previously cut best-sellers. Studio 1, which is where we are assembled today, is itself home to some fine, time-honoured classics such as The Cure's masterpiece, Disintegration, Radiohead's 'High & Dry' and The Pogues' 'Fairytale of New York', to name but a few.
It's a Sunday evening in November. Pallot and her band are recording all the tracks for the EP live, as an ensemble, and Pallot is playing the guys a song she finished writing the night before. The track is a beautiful, instantly catchy, ballad called 'A Christmas Lullaby'. A quick run-through later, they go for a take, which - to us, sitting with engineer Richard Woodcraft, sounds pretty much spot on. To be on the safe side, Pallot & co. lay down a couple more takes of the song - Pallot's voice sounding crystal clear and the arrangement coming across so natural you'd think they had been rehearsing it for at least a week.
While the studio is being set up for recording the next song, we sit with Pallot over a cup of tea and the following ensues.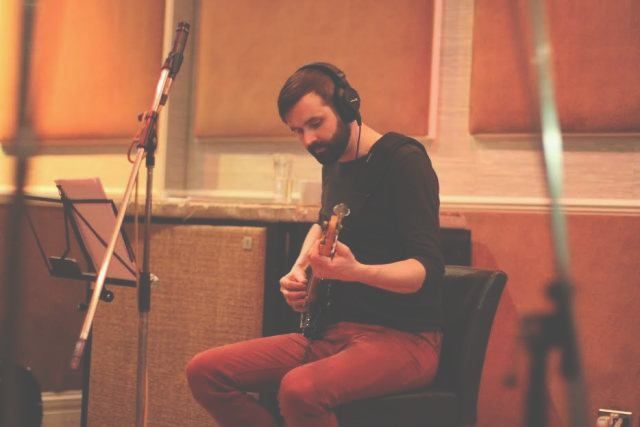 What have you been up to since the album-era for your last record, Year of the Wolf, ended?
I have basically been in the equivalent of a shed - it feels like that - I've been writing and recording and just really concentrating on pushing myself. I've made four albums and - I think - five EPs but the album I'm working on at the moment - which is different from this Christmas EP, this is a bit of a misnomer because it's a different vibe. All Christmas records should be regarded as something completely separate, it's a genre all of its own - but, the non-Christmas album I'm working on at the moment is quite different to what I've done before and it's been quite an isolated phase. My last album was cut in about 9 days, live. I had worked with a producer, Bernard Butler, and we had a specific vision and a sound we stuck to. That was a process of songs I had written in a raw form and we then made them orchestral or added other instruments on to them. But the new record is very much based on programming - it's quite electronic but it's also quite organic. I know that sounds really weird but I just sort of wanted to do something that was a soundscape. The previous records I'd made were so focused on songs that the production was almost incidental, whereas, for me, I haven't satisfied myself in that I haven't yet made a record that reflects all the soundscapes I'm into.
Can you elaborate on the sort of soundscape you are interested in?
Yeah. I really love Air and I really love Serge Gainsbourg. I love the way that Air took soulful things and made them quite contemporary, they were rooted in older influences. I think Air were very influenced by Serge Gainsbourg, actually. I'm always worried when people talk about soundscapes - you think, oh fuck, they've forgotten to write a song [laughs]. I haven't. I mean, it's very song-based and it's actually very structured - blues, but not honky-tonk blues. Old spirituals like Odetta and Mahalia Jackson - very raw blues. And so, the writing is distinctly different to what I've done before, as is the soundscape. But, for me, it's been really satisfying because it's pushing me. It might freak people out [laughs] - I don't know. My voice has changed as well. I'm, like, 12 years into my career and my voice has got a lot deeper in the lower register. I never had that strength before, so I've been trying to work that too. I've been in a good position, in that I've allowed myself a year or so to just experiment and muck around. My favourite album of this year - and luckily the Mercury judges agreed with me - was James Blake's. It had a profound influence on the way I'm seeing music. He talks a lot about Joni Mitchell, which you wouldn't necessarily get from the stuff he is making musically, but I totally get that. I can hear the Joni Mitchell in it, very dense writing happening in this really different soundscape.
Are you still in the process of writing the songs for the album?
Yes, I'm still very much writing.
You set up your own label fairly early on in your career but your last record came out through a major, Polydor. Any plans as to how this next one is going to come out?
I think I've been lucky because it would've been hard to put things out on my label had I not had major label support previously - that's what expanded my fan-base and gave me marketing power. If the record, when it's finished, feels like something that could work mainstream-wise then I think it would be daft not to go and talk to a major. Also, distribution is important. But I think the industry is changing so fast and also I have written so many songs in the last year, so many things I have gotten rid of because of this focus on this very specific thing - but they're good songs! So, what I'm thinking - which may be crazy - is maybe putting out an album a month next year [laughs]. It is possible. I could cut things really fast. I'd made an album in just over a week before so I'm not fazed by it. And also, I'm not playing in the ballpark of, say Rihanna or Katy Perry, so I don't come with a set-up of a 'Big Single' or anything like that. I don't work in that world, so I can do whatever I want, effectively. But I still believe in the album because whenever I hear a great album I want to listen to the whole thing, you know? Last year, for me, the Frank Ocean album was my favourite album. This year it's been the James Blake album and I love those albums as complete pieces of work. I think that when I feel that I have finished this album, if there is something that sounds to me like a single that could have legs at radio then I would be daft not to try and get major label support, because that makes the big difference. But if what I end up with is something that is quite experimental and strange and different from that sort of thing then that may not be the way to go at all. It really depends on the music. But the short of all that is that, because I have my own label, I have nothing but myself governing me, which is great but it also means I take fucking forever to finish things [laughs].
You mentioned bringing out an album once a month. In terms of frequency of releases, it's usually singles or EPs that come out more regularly, whereas there seems to be a slower process with album releases and not necessarily because it takes longer to write twice as many songs than, say a 5-track EP. It's seen as much more of an event and an irregular one, at that. In the last couple of years, several of the artists I've interviewed have said to me - "do you know, I actually have a lot more material and I may release another album later on in the year". But that never actually happens. What do you think it is about the release of an album that is more, I guess, sacred?
I think it's a generation thing, that, actually. I think it still applies to our generation because we grew up with the album, didn't we. But I talk to my sister, who is 13 years younger than me, and she's sort-of grown up with the album but she's all about tracks, she's an iTunes generation kid. My son will probably never know what the album is. And the way that people are consuming music is changing because of streaming. It's a smörgåsbord - you know, if you love an artist, it's all there for you. You are unlikely to listen to an album, you understand that they're making it as a body of work and that's interesting, but because there's so much music out there now, people just end up choosing a random group of tracks - they like a track and they respond to it. They don't venerate the album as a format in the same way. Possibly, our generation feel like artists take it more seriously because they do so much more bloody promo around albums.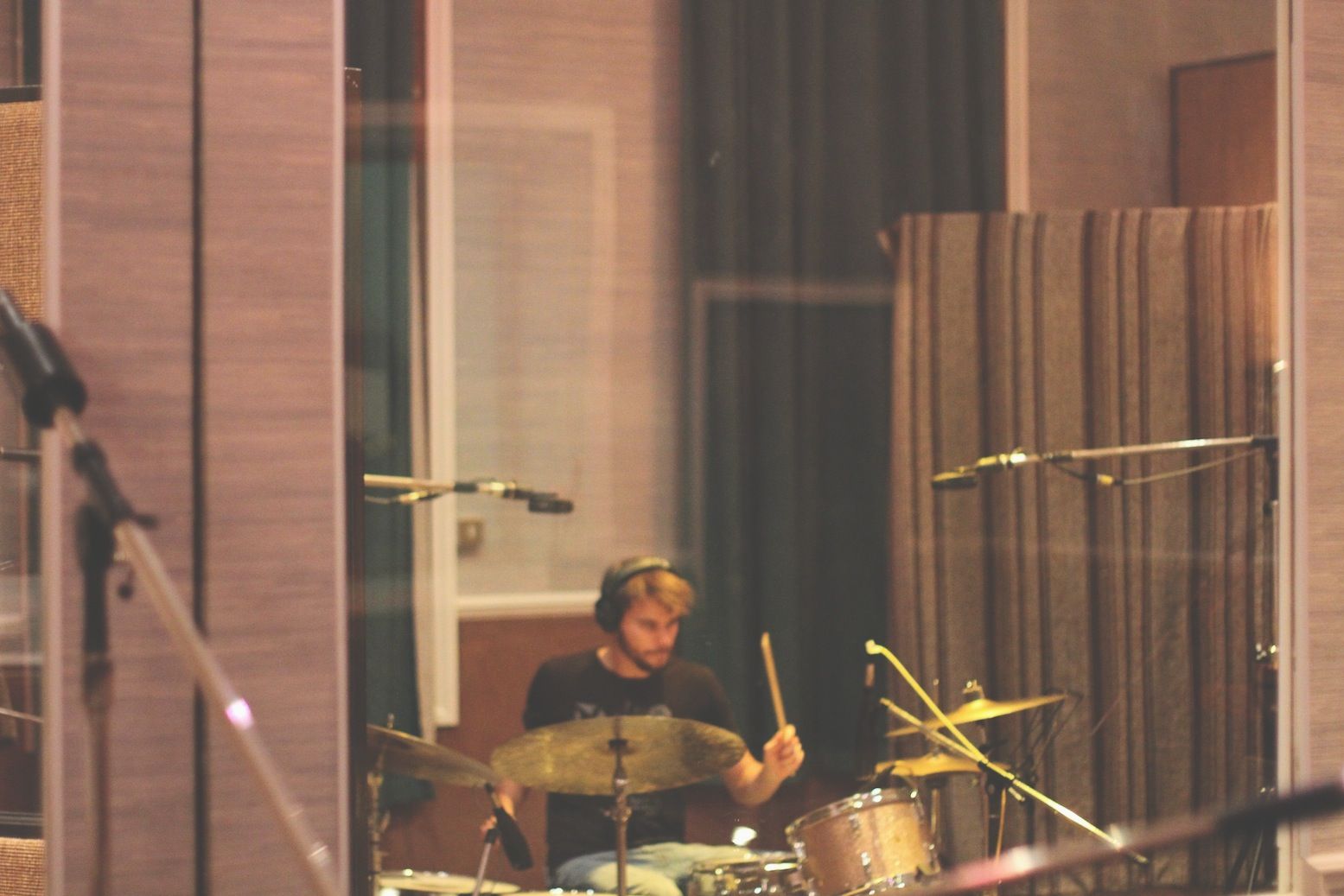 So would you really consider putting out an album a month?
Well, yeah. You know, I think my fans are really supportive - they're small and select but they enjoy the process as much as the next person. Also, you don't know what happens - when you write a lot sometimes you get a corker. But my strike rate is low [laughs] - I have to write about twenty before I get a corker. So it might be a good idea to write an album a month because I might just write a hit song at the end of the year.
Turning to your new Christmas EP, I understand that you only wrote the songs in the past couple of weeks -
Yeah. Well, I actually finished one last night at 11pm.
Where did the idea to do a Christmas EP come from?
Every year I have a Christmas show in London at the Tabernacle and before that we do a fan-club lunch, where I get to sit down with 60 or so people - some of them I haven't met before and some of them travel from quite far away. Last year I had people from Seattle and Boulder, Colorado. Oh and Brazil! I always make them a gift-bag which has something I make for them. Last year I wrote a little book for them in the spirit of NaNoWriMo but I overheard people going: "yeah, but it's not music". So I thought I would do a proper Christmas EP. I did another one a few years ago called Yes, December, which was like a collection of winter songs, but this one's an actual Christmas EP. So they - the fans - will have it first. They'll get a physical copy before we release it to the public on the subsequent Monday. Initially, I was just going to do it in our studio, which I share with my husband in Islington/Hornsey and it's actually a big space but we are just not set up to work in the same way that this room allows us. I mean, this room is enormous, so it's easy to record a live band. And I love this studio, I've been coming here for years. I also feel that it has blessed so many records so maybe some of that little fairy dust would land on mine as well. I remember when Mickie Most, whose studio this used to be, was still alive. He'd come here every day, even after he'd retired. He just liked being around music and you could ask him lots of questions. He made lots of glam-rock hits over the years. So I'd ask him - how did you get the drum sound on 'Tiger Feet' [by Mud]? And he'd take me to the studio and show me. He was just like a walking encyclopaedia of music. But, yeah, normally I work in a very contained space, my studio, every day. I mean, it's not like going to an office but it's very much a controlled environment and it's a bit lonely. So it's nice to come here and have the gang.
Is it difficult to write to a specific requirement or a brief, as in: ok, I have to sit down and create a Christmas song?
No, it's easier. It's so much easier. I should maybe do a Christmas album every month [laughs]. But, yeah, you can't bugger about. Your subject matter is already sort-of decided for you, you focus because you know you only have a set time, like - I only have a few hours to nail this down. It just makes it easier because there's so much stuff you don't have to worry about. For example, every day that I go to write the album, there'd be the million, gazillion thoughts going through my head that could end up in a song. Neuroses turned into music. It's not fun.
What can you tell us about the songs you wrote for the EP?
There's 'A Christmas Lullaby', which you've just heard us recording.
That's the one you finished writing last night -
Yep! There's also a song called 'I Wish' and another one called 'Blue Christmas', which was actually the only Christmas song I ever wrote for years and I did it as a solo piano thing but I've always wanted to record it with a proper band. There's the title-track, 'We Made It Through Another Year', and also 'I Know What You're Doing For Christmas', which was the easiest one to write. I wanted to do something a bit rockier, kind of garage band - not the programme but an actual band in a garage type thing - it's quite different to the other tracks on the EP. Actually, they were all fairly easy to write because I had that focus I was talking about earlier. You know you're writing songs around the theme of Christmas and that puts you in the frame of mind and gives you a feel for the songs. I'm always into the melancholy Christmas songs. Although, I do like that Mariah Carey one, I have got a soft spot for it. But I usually like the ones about shit going down at Christmas.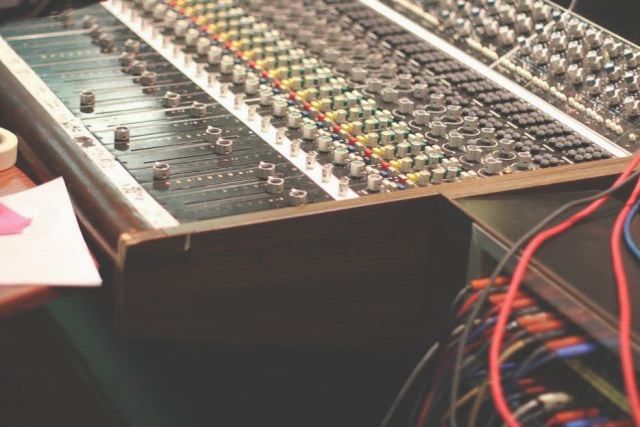 Do you have a favourite Christmas song?
Gosh, there are so many. I'm really fond of The Waitresses one, 'Christmas Wrapping', and I love 'Stop The Cavalry' by Jona Lewie. It's just like - oh, I'm fucking sick of war, dude, can we just have a day off? It's the cool version of 'Pipes of Peace', basically. And I love the fact that nobody has really heard of Jona Lewie but every year he gets these royalties and that gets him a turkey on his table. Oh and 'Fairytale of New York' - I don't know anyone who doesn't like that song. Amazing song.
It was interesting to watch you record with the band earlier after they only had the chance to hear you play the new song on the piano once. That's some good musical chemistry you've got there.
But that's only because I play with really good musicians. I'm really fussy. And I've been playing with some of them for years. Tim [van der Kuil], the guitarist, I've been playing with for about fifteen years. Mark [Ferguson, the bassist] has been in my band for seven years. Lewis [Wright] I've only actually been playing with for about two months but he's an amazing drummer so it's been great. You get a certain standard of musicianship, where if you give them the part and you say to them "it's this vibe, it's this tempo" they just get on with it. We're all readers - that makes a big difference. I know a lot of great people in music who can't or never read a single note of music and that's fine but when we're doing something like this, where you have limited time and you have to be on it, it really helps. But, you know, I always think of that story about how Miles Davis was on the way to the studio to record Kind of Blue - he was still writing the tunes in the taxi on the way to the studio. And it's one of the greatest records ever made and they cut it in, like, a day or two. When you're that good you can make a classic record in a day. We're not making a classic record here but we're all proficient musicians and that makes the process more straight-forward.
Is the process for recording the next album quite different to this, then?
I'd say the record is probably about half done and the way it's worked is that I built a lot from programming and then we've brought people in - so, we've brought Lewis in as well as Tim and Mark, to over-dub their parts. I think the next part of the work on the album might be a mix of what's already been programmed and then we'll all convene and work around that. But, you know, if I do what I'm thinking of doing, which is to put out a lot of music next year, then we'll probably do some bits of it like what we're doing here right now, which is to record together, fast, over a couple of days and see where the mood takes us.
We Made It Through Another Year is out on 15 December on Idaho Records [pre-sale here]. Nerina Pallot plays The Tabernacle in Notting Hill on 14 December. Tickets are available at here.