Ahead of the forthcoming 7th edition of In The Woods festival, we spoke to the organisers about how it all started and the pros and cons of running a music festival.
Tickets for the festival are already sold-out, but for more information on the festival, head to inthewoodsfestival.co.uk.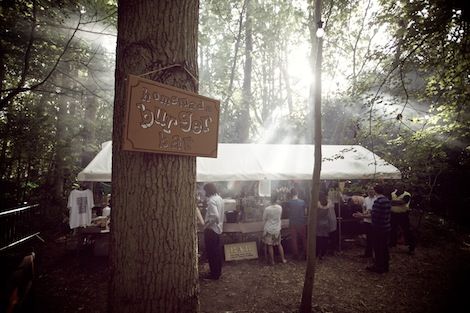 How did In The Woods festival get started?
It was quite a few years ago now, and the circumstances are disputed. I think it was Charlie's idea - he is the drummer in Laurel Collective. I was walking in the woods with him one day and he said it would be great to do a gig in this little, long abandoned clay pit that was surrounded by trees - a very beautiful and enchanted place. We can't have been much older than 3 or 4 years old at the time. Years later, when we were in a band together, we knew our 3 or 4 year old selves would have been gutted to know that we never made that dream a reality. In honour of our toddler selves, In The Woods was born.
It essentially started as a party back in 2006, with our band (Laurel Collective) and three others playing to 80 mates and it's grown organically ever since. Every year it seems a huge undertaking but we enjoy the whole process so it's always worth it. I think of it as being like Fitzcarraldo, the Herzog movie about a crazy German guy who wants to take opera to the jungle. But essentially, before we were getting some of the better known acts in like Anna Calvi, it was just Laurel Collective and our friends' bands.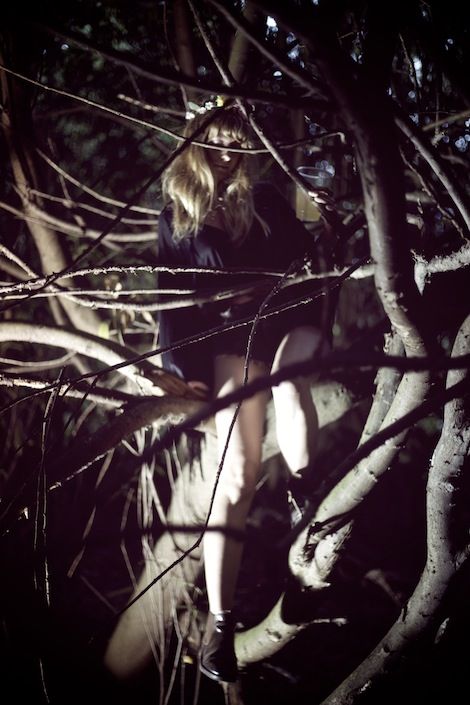 What are the pros and cons of running a festival?
For us, one of the best things about running your own festival is creating a lineup that has a real purpose and one you are passionate about. In The Woods is first and foremost about showcasing new bands and artists that we find interesting and we think are contributing to music in a positive way. We spend a lot of time agonising over who we should book and whether the line up is balanced, but when it's finished it's incredibly satisfying to see what you've created. That is definitely a big 'pro'.
Obviously there's a lot more to a festival than just the line up and developing these other areas introduces you to loads of interesting people and projects you wouldn't necessarily come across. The diversity of organising a festival also encourages you to learn new skills and if you enjoy a challenge then it's all a pro.
On the flipside, organising your own festival is inevitably problematic and at times and can be quite stressful. For example the first time we applied for a license we left it to the last minute and the council nearly stopped us going ahead - at one point it seemed like they wanted us to pad everything, the reality wasn't quite so bad. I won't go into details, but anyone new to putting on a festival needs to check out where they stand legally: don't just take advice from a mate.
I guess the biggest con of running your own festival is that you don't end up experiencing much of it as you're always so busy on the day. At In The Woods we run everything ourselves, from the stages to the catering/bar and managing the site - inevitably there is just so much to do that finding time to watch the bands you've booked becomes a luxury. You put all this effort into creating your ideal festival but ironically you never get the chance to enjoy in the same way as a punter.
That said, at the end of the day it has been worth it by a long way to be involved in such a breathtaking spectacle in a beautiful place. When the bands kick off, and you see people enjoying all the hard work you've put in, it's a great feeling. But it is always a case of being on top of what might go wrong or be missing on the day. You don't want to get 1000 people out in the middle of a woods only to suddenly realise you forgot to book the bands, and instead all you have is the CD of Ministry of Sound: Trance Nation 2.