From the Sublime to the Ridiculous and Back Again: The quest for the perfect venue by Matthew and Me
Matthew and Me met at Dartington College of Arts, a once thriving alternative arts college in Totnes. There we were encouraged to engage creatively with what was around us – the aim being that we could imagine each and every pebble, brick and bush as the basis for a piece of art. Though some found this to be a strange approach (and by no means did every brick-inspired piece end well) it transpired that Dartington itself became our vast and incredibly inspiring canvas.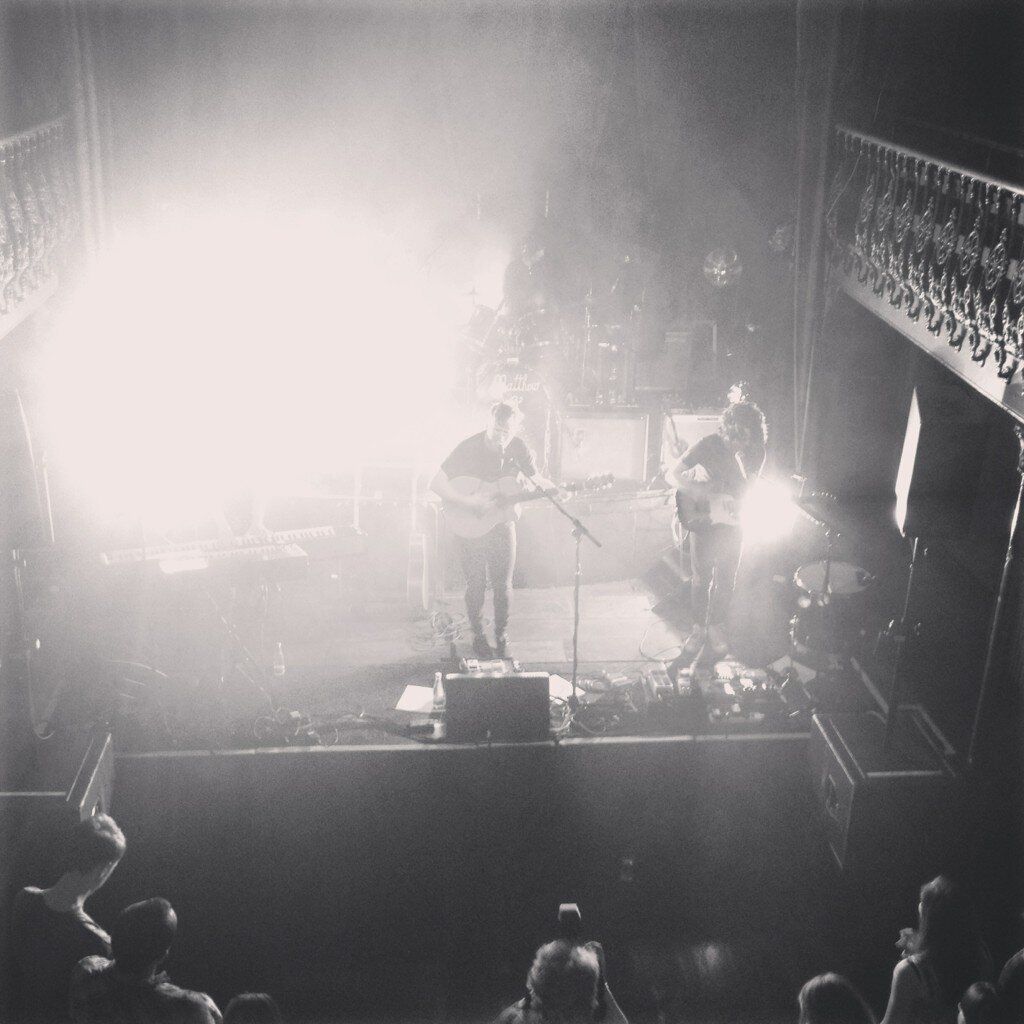 The college was nestled amongst two acres of gardens, home to a huge grass amphitheater, a set of 500-year-old chestnut trees and a mishmash of contemporary and ancient buildings, which would regularly become one-off performance spaces. It is clear now that this is where our passion for bespoke gigs started and where we began to search for what we believed to be the perfect venue.
Alongside this introduction to "site specific" performances, the desire to start creating our own gig venues came as a reaction to a series of, frankly, traumatic experiences we'd had. One particularly horrific incident, for instance, involved a show - not booked by us – where our gig unfortunately clashed with a) the football, b) a pool tournament and c) a pissed-up hen party out on the razz. The local lads turned up the TV so they could hear the scores over the din of our music, the pool table had to be moved to make the "stage", thus cancelling the tournament much to the annoyance of the Pool Club and the bride-to-be hung up her devil horns on our merchandise stand then unceremoniously spilled her WKD Blue all over our beloved hand-made tapes. We started to get a sense of how the night was going to go. The intoxicated crowd reminded me of a scene from Zombie-land and eventually I had to beg the landlady to let us leave with enough money to get home.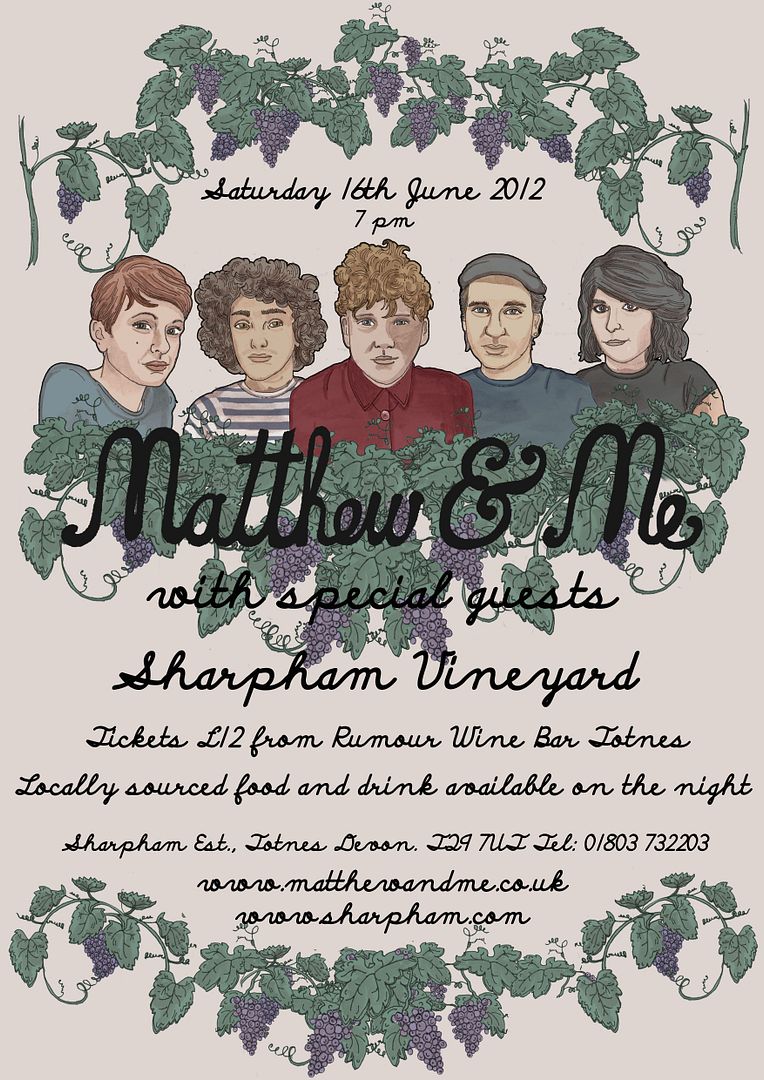 We know that our music won't suit every scenario and we've had our fair share of mixed reactions, but in choosing our own gig spaces it gives us the opportunity to present our music in the right context and hopefully to a more receptive audience. We hope to add another level of interest to the performance, enhancing the music and presenting our audience with a fuller experience – both sonically and visually. It seems as though these bespoke gigs create quite a personal connection between us and our fans, whereby people that come to one event want to be a part of the next chapter, sharing in the growth of our band and trying to guess what weird and wonderful space we'll come up with next.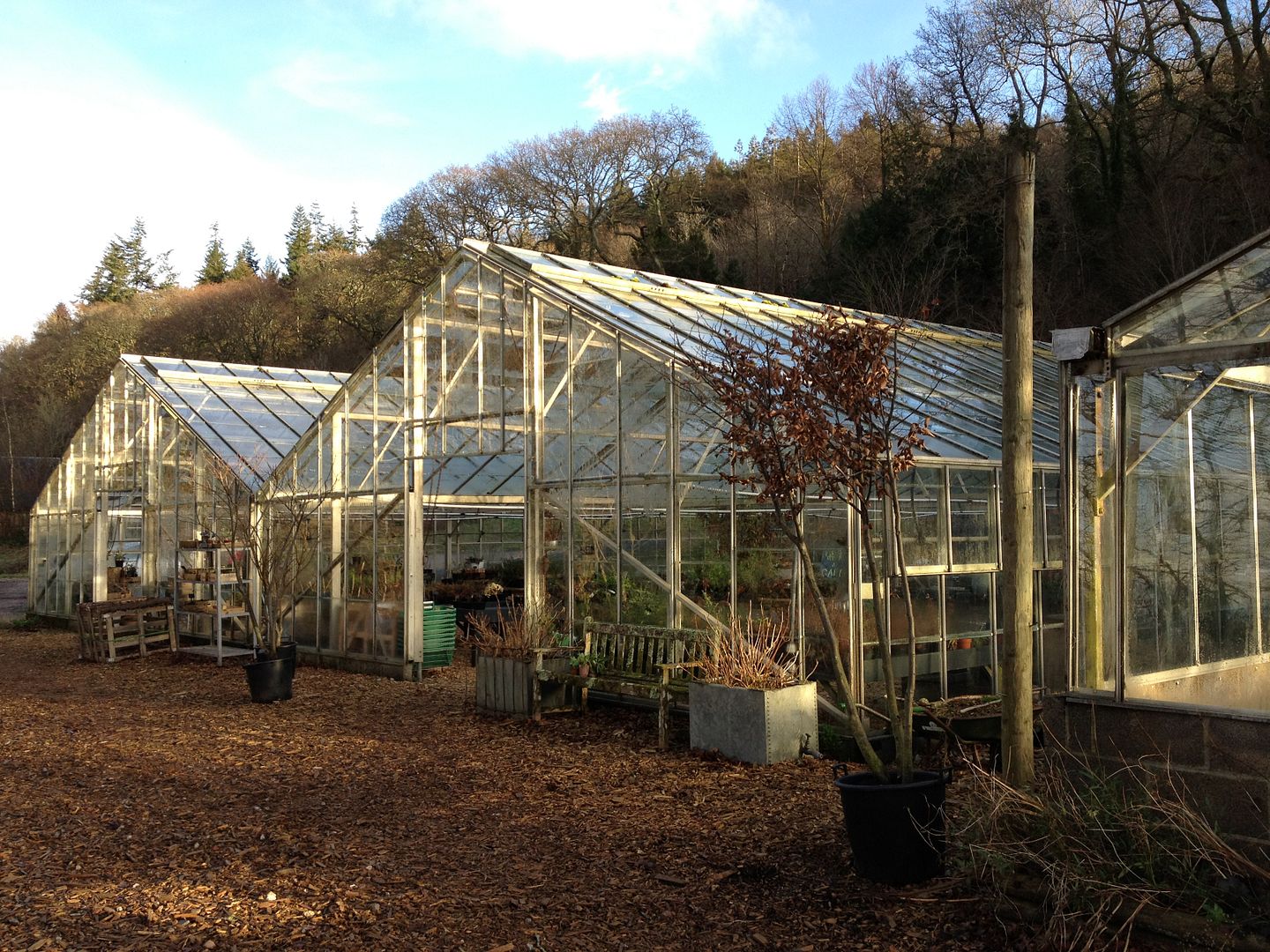 Something that makes the gigs special for us is the energy and love that each one demands. It's not just a case of picking a venue and turning up – every detail has to be considered from start to finish and as perfectionists (and control freaks) we relish the challenge.
Our first proper bespoke gig was a good example of this high level of background work. It was in a Victorian greenhouse called Staverton Bridge Nursery. After organizing portaloos, licenses, volunteer stewards, catering stalls and a bar, as well as selling 200 tickets of course, we built a stage made of pallets amongst the plants, hung metres and metres of bunting, and used lighting and candles to show off the incredible backdrop of the nursery. We weren't too nervous that the sub-frequencies might shatter one of the hundreds of glass panes, impaling an unsuspecting audience member, but we applied for extensive insurance nonetheless.
The results of picking this particular space and transforming it into our own venue were entirely worth the effort; the grounds were bathed in rivers of green light, illuminating the surrounding forests and greenhouses, reminiscent of a childhood fairytale and the gig itself went without a hitch and was, as far as we can tell, thoroughly enjoyed by all. It felt like we had created our own memorable, magical mini-festival.
Since the greenhouse we have been repeating the process all over the Southwest and London. Venues have included chapels and churches, a boat, a vineyard, a scout hut and a 19th century music hall. Every event has it's fresh set of challenges but the end result rarely wavers – the collective enjoyment of both audience and band where we are all whisked away on a unique journey.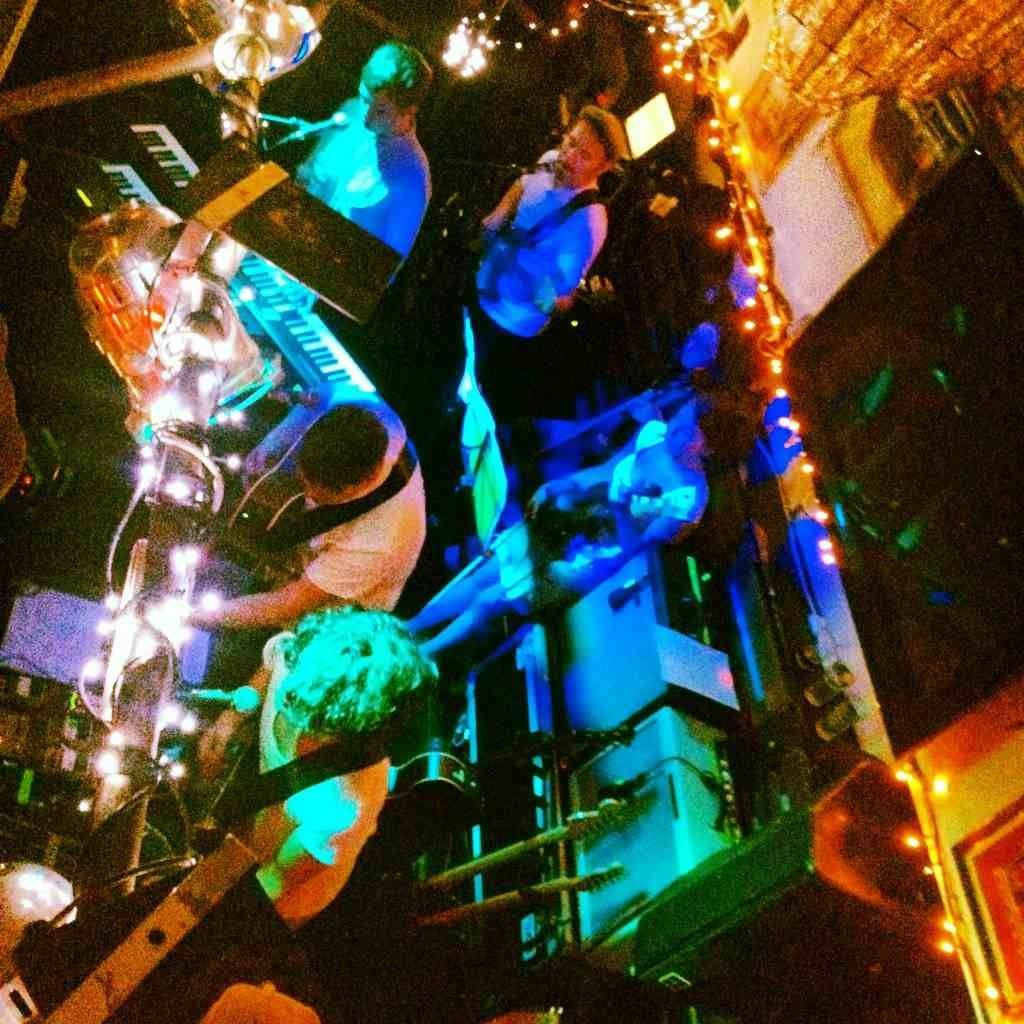 The exciting thing about choosing our own venues is the limitlessness of options. We can be as imaginative as logistics will allow (and with our team that's pretty limitless). Thanks to our roots at Dartington, we can consider any inspiring location as a potential bespoke venue and are always trying to think of new ideas. We're planning a show in August where the audience won't know where they're going until they get there. Ticket holders will be asked to meet and then be transported to a secret venue; we'll also have our guest supports performing en route.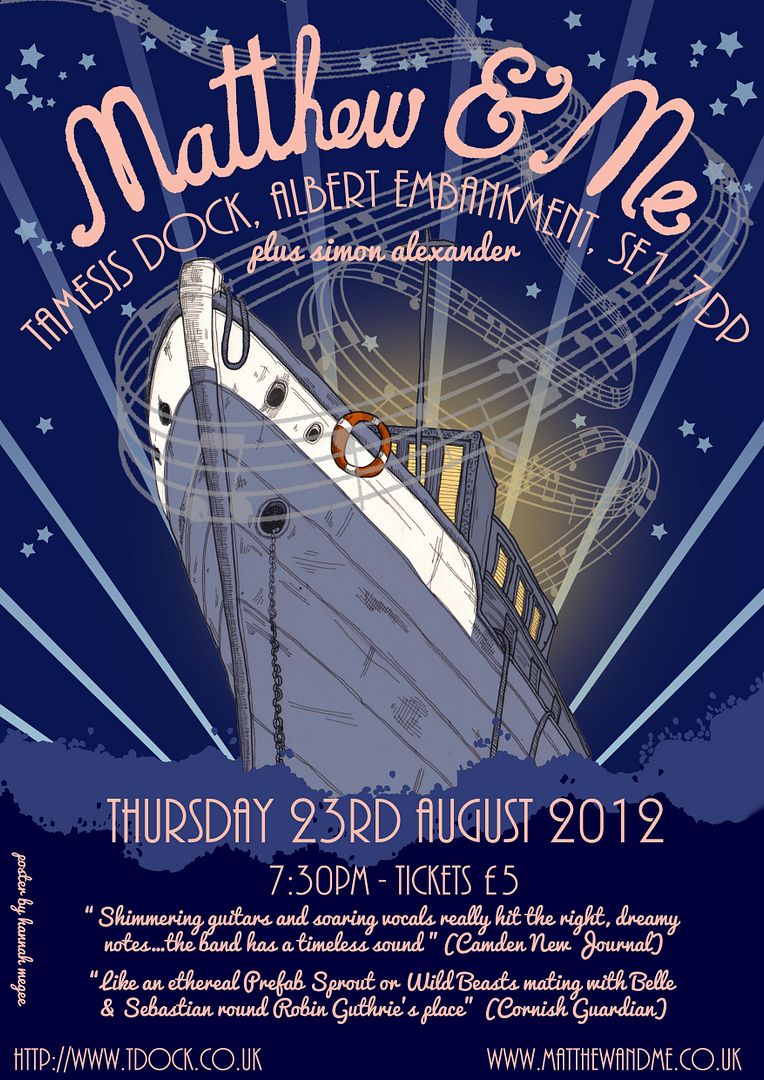 Our overriding feeling is the need to carve out our own path. We learnt from early mistakes (needless to say you will never be able to buy WKD at any of our gigs. EVER.) but most importantly we love doing it. The team's togetherness on the day of an event is amazing and the palpable atmosphere on the night amongst friends and fans makes us feel like we've done something worthwhile. In terms of the quest for the perfect venue, perfection is subjective and in art it's pretty much impossible but we like to think that every bespoke show we put on has its moments of perfection – in one way or another - and that's what inspires us and drives us on.
Matthew & Me release their new MMXIII E.P. on 15th July and play London's St. Pancras Old Church on 19th July.