The Sound of the Ladies
have released their first full length album,
We Went To The Bottom Of The Ocean
to much acclaim. The band consists of just one man, yet the album features a plethora of instruments and beautifully crafted songs. Truly a modern day one man band. The album has been released as a download, but also a limited edition CD which is handprinted and features ten interchangeable cover images.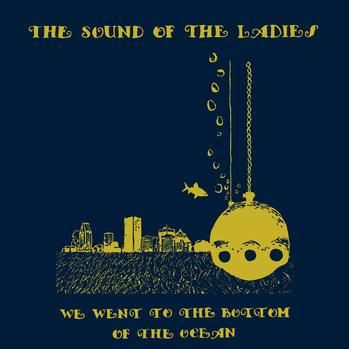 1. What we did with our lives 2. We went to the bottom of the ocean 3. Department of Homeland Security 4. Up! Went my dreams 5. Every Single One 6. Bank Burns Down 7. < Hand Punches Air > 8. Straight, boy 9. The '40s never died 10. Wash the sleep from my eyes, for one day I'll have to awake Both the new album and past EPs can be found on the website, along with details of future performances.
http://www.thesoundoftheladies.com